Recent work
Strawberry wedding photography
Sometimes i do get to places just when god's ready to have somebody click the shutter. Ansel Adams.
My words can't describe how amazing Thomas and his team had been! His love of what he does showed in every step of the way! from our engagement shoot to his responsiveness and all the other cool (and additional) ideas he had including the sick photo booth, creating a video of our engagement shoot and creating different effects with the pictures etc. His work is really stunning and his calm personality made it so easy, enjoyable and stress-free! Galya

Fabulous Photographer! I cannot express enough how happy my husband and I are with the pictures of our wedding! Thomas and his Strawberry Wedding Photography team really did a spectacular job and was an absolute pleasure to work with throughout the entire process. Thomas also has a wonderful calming presence, which is something that any bride will greatly appreciate on their wedding day! Jowita

Thomas was recommended by a close friend whose wedding he had shot the year prior. From the start my husband and I were comfortable and confident in working with Thomas. He and his assistants are both professional and engaging enabling them to fit in with the family and still capture those special moments. Thomas's creativity with a camera is evident in the framing of the shots as well as the uniqueness of his light writing photography.Adrienne

We hired Strawberry Wedding Photography for our wedding. Thomas literally worked non-stop for the 12 hours or so he was working. Many guests commented how dedicated our photographer was. As a result of his hard work, our photos are amazing. He has a great team on the job. My sister has now booked Strawberry Wedding Photography for her upcoming wedding and I would highly recommend him to anyone!Laura

Photographers were really friendly and helpful. We got a lot of wonderful photos that we love. The place of the photo shoot that was recommended by photographer was perfect. We will recommend them to our friends.User4702919

We called Thomas and talked over the phone and knew then this was a perfect match. So personable we meant him at the office and that day we signed the contract. Up until the wedding Thomas emailed and called to see how it was going and if we needed anything. He made us feel like it wasn't a business transaction that he was a friend helping us with our wedding. Marzena

Strawberry Wedding Photography is amazing! Thomas the owner is kind and makes everyone comfortable. All my wedding ppl loved him and his crew. I RECOMMEND!Marie

Thomas was extremely professional from beginning to end. It was so good not to have to worry about anything and just have a great day. The photos were amazing and he made the most of the location despite the rainy weather. I would definitely recommend his services to anyone. His preparation and organization made the day run smoothly and helped to get all the shots we wanted and more. Deborah

We recommend Strawberry Wedding Photography! Great team, amazing photos. Very happy customers here.Shirley

Thomas was our wedding photographer, and not only did he make every wedding photo incredibly stunning. We loved his work. He did a fantastic job photographing our wedding ceremony and pre-ceremony shots. He made us feel very comfortable and really made the experience fun. What was even better was that he had teasers of our wedding online within just a couple of days of our wedding. Sammy and Greg

The engagement session with Strawberry Wedding was a great idea. We did not mind travelling to NJ from DC. This is when me and my fiancée knew we made a great wedding photographer choice. Thomas and his second photographer Nick stayed until the very last song. I cant tell enough about the images we received. I was crying from happiness seeing them for the first time. I highly recommend Strawberry Wedding Photography. Patricia

Thomas is AMAZING!! After seeing his beautiful photos on his website, I HAD to have him for both my engagement and wedding photos. First off, I have to comment on how awesome it is to have someone make you feel comfortable in front of the camera. If you are looking for someone that is has a great eye for photography you got the right person with Strawberry Wedding Photography.Linda

Thomas is a fantastic photographer. We would highly recommend him for your special day. We found the process to be seamless and stress free. He is extremely talented at what he does and will capture the memories to last a lifetime. We recommend Strawberry Wedding Photography!Miranda

My husband and I highly recommend Strawberry Wedding Photography. His photos are exceptional and his service is exquisite! He has very unique and creative ideas. We have so many wonderful photos that we'll cherish for a lifetime from our engagement session and our family photoshoot. User4702633

Strawberry Wedding Photography is amazing! From the ever-handy pre-wedding advice and suggestions to his positive, bright attitude on the wedding day he was such a pleasure to work with. Thomas the owner, literally did whatever it took to get the photo. He did not miss a thing, even the small details he noticed and captured making the end product all the more personal. He made our whole bridal party feel at easy and made having photos taken fun.Jess

Betty and I had Thomas as our photographer for our wedding. Thomas made it very easy for us. It was a day full of fun. Both he and his assistants were amazing and knew how to get the best shots in any area. He had great ideas for how to set everyone up and made everything so easy for us. Thomas pays great attention to detail and was always on time. Betty

Thomas was an amazing photographer! Even though my wife and I are rather shy in front of a camera, Thomas made us feel 100% comfortable. Even better, the pictures feel just as relaxed and fun as the day we had. I would easily recommend Strawberry Wedding Photography for any occasion that needs a professional, friendly, and stylish photographerJess

We were very fortunate to find Thomas Wolosik and his Strawberry Wedding Photography during my search for wedding photographers! We were very delighted when we visited Thomas at his house to discuss about the wedding and showcase the albums. He guided through tips on what may happen in weddings which in turns help us a lot in making decision during our planning, such as for timings, flowers arrangement, etc! We recommend Strawberry Wedding Photography to anyone!Helen

My fiancé and I had an Engagement Shoot done by Thomas in March, we were both fairly nervous about having photos done but Thomas made the whole shoot very comfortable. Thomas was excellent to deal with and the photos were amazing, so happy with them, he captured some absolutely beautiful shots, treasured memories we will have always. We highly recommend Strawberry Wedding Photography and Thomas Wolosik.Carol

Thomas did an awesome job with my wedding pictures! I really liked that he called my a few days prior to my wedding to chat about wedding and any special requests that I had. Once he started snapping pictures I noticed his level of patience right away and the fact that he made everyone feel comfortable.Anna

Strawberry Wedding Photography is AMAZING. Mr. Wolosik is very professional, communicates well and he made my wedding day stress free. My wedding photos were amazing and half of the time I didn't know he was there :)) I would totally work with Mr. Wolosik for any occasion!Michal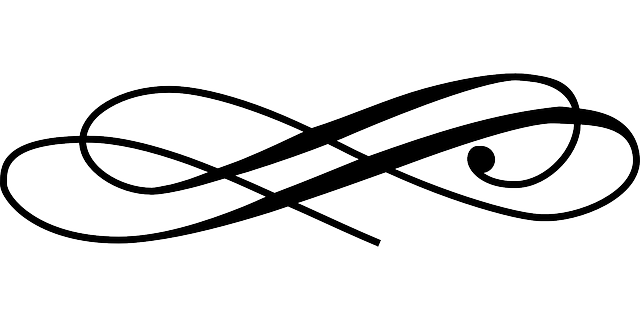 Our Services
One stop shop for your event imagery needs
Wedding photography
Wedding cinematography
360 wedding videos
Photobooth
Aerial Cinematography
Wedding Albums
Prints
Wedding Guest Books
Personal wedding website
Engagement session
Destination weddings
Event planning Assistance
Full Resolution Files
Personal Design Sessions
Family Photography
Trash the dress sessions
Strawberry Wedding Photography is a creative company that is bringing about a change of the wedding photography industry. The idea started as a seed that later grew into a large company that has set revolutionary standards in the industry. The special set of skills and ideas that our founder possesses, along with his management team makes way for new innovations in the wedding photography.
At Strawberry Wedding Photography, we set the standard when it comes to new photography trends. Our New Jersey-based company started as a seed of an idea and, over time, has transformed into a thriving business that's revolutionizing the company industry and transforming the lives of the couples we work with.
Wedding provider interactions is key factor and all customers benefit from flawless cooperation behind the scenes. We do know each other, we work together. Above are some of best. Make sure to check other vendors and venues we recommend. Working with these companies is always pleasure and true honor.
A photography never grows old. You and i change, people change, photograph always remains the same.
Albert Einstein
The future of wedding photography is here! Relive your big day with 360 views using virtual reality. Strawberry Wedding Photography is recognized 360 wedding video provider.
Our work was featured on wearable.com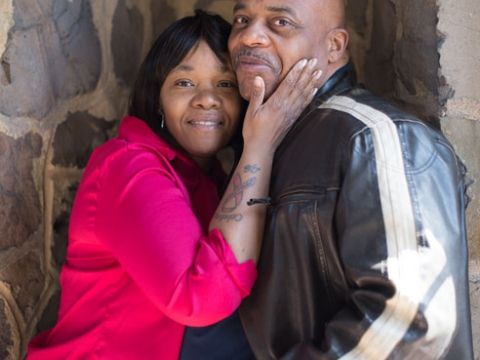 Kip's Castle, an expansive estate located in Montclair, New Jersey, hosted Washington and his fiancee Tamiko…