In the bustling atmosphere of NY Luxury Bridal Fashion Week, a new wave of bridal couture emerged with the unveiling of Enaura's Fall 2024 collection. Titled "Frisson," this collection is more than a display of exquisite gowns it is a narrative woven from the threads of emotional depth and tactile luxury, a narrative that resonates with the modern bride's desire for both poignancy and sophistication.
Capturing the Essence of Frisson
Enaura's latest collection stands as a testament to the brand's profound understanding of bridal fashion as an expression of innermost feelings. Inspired by "frisson" those fleeting moments of emotional intensity elicited by encounters with true love the designs embody the quiver of excitement that ripples through one at such instances. Each gown has been meticulously crafted to represent the shiver of delight, the quiet gasp of beauty, and the subtle power of an unspoken vow. With the Fall 2024 line, Enaura doesn't just dress a bride; it clothes her in her most cherished emotions.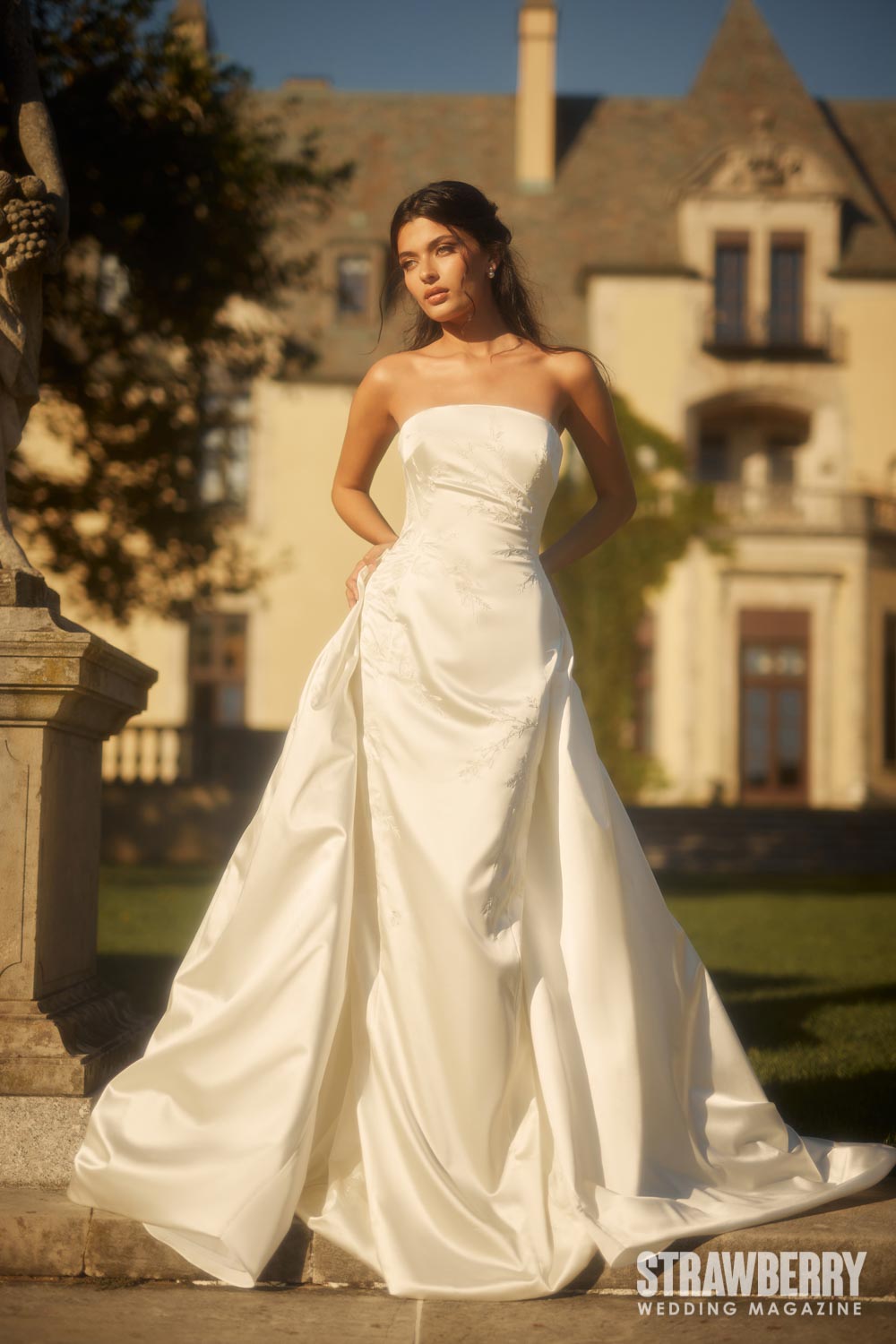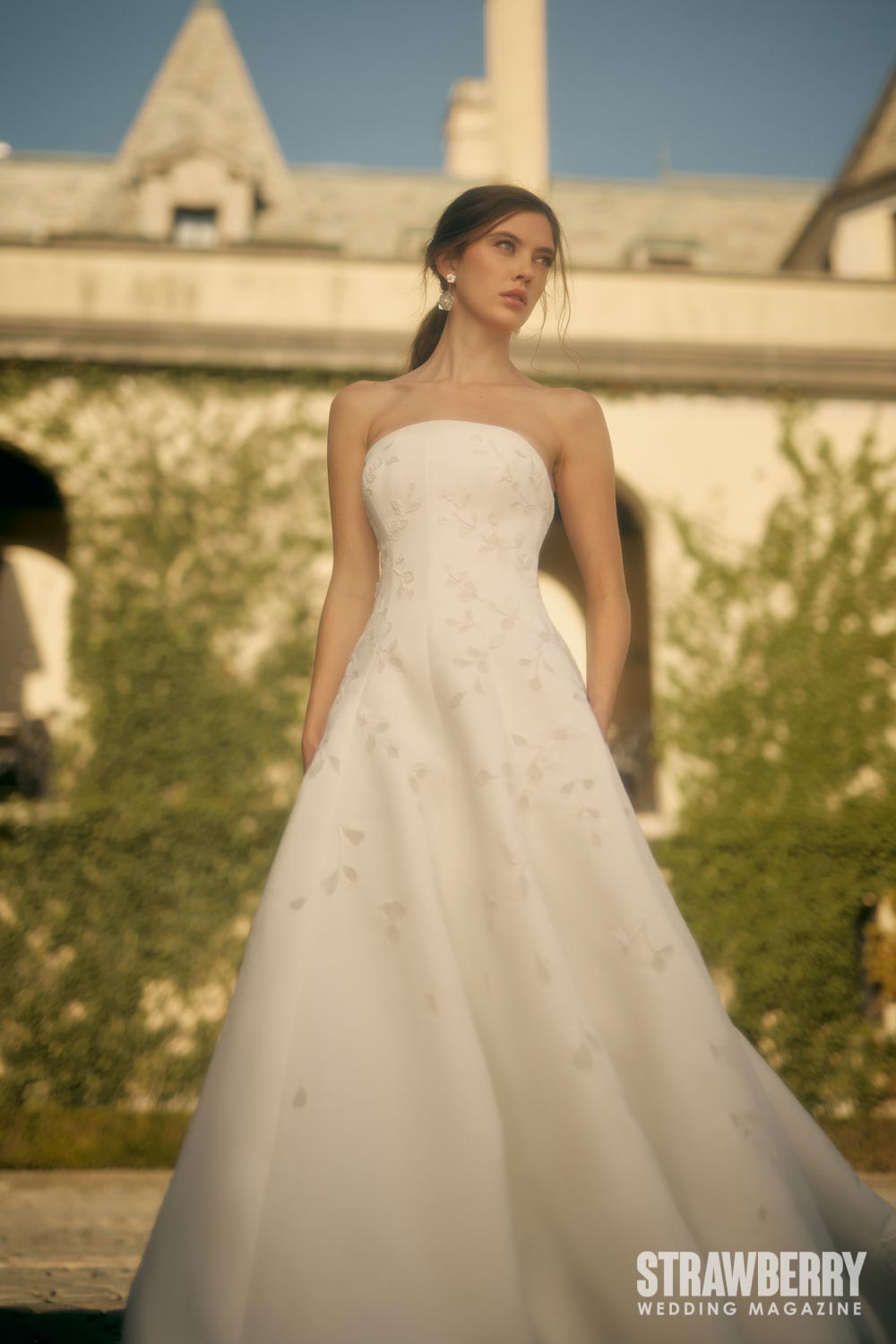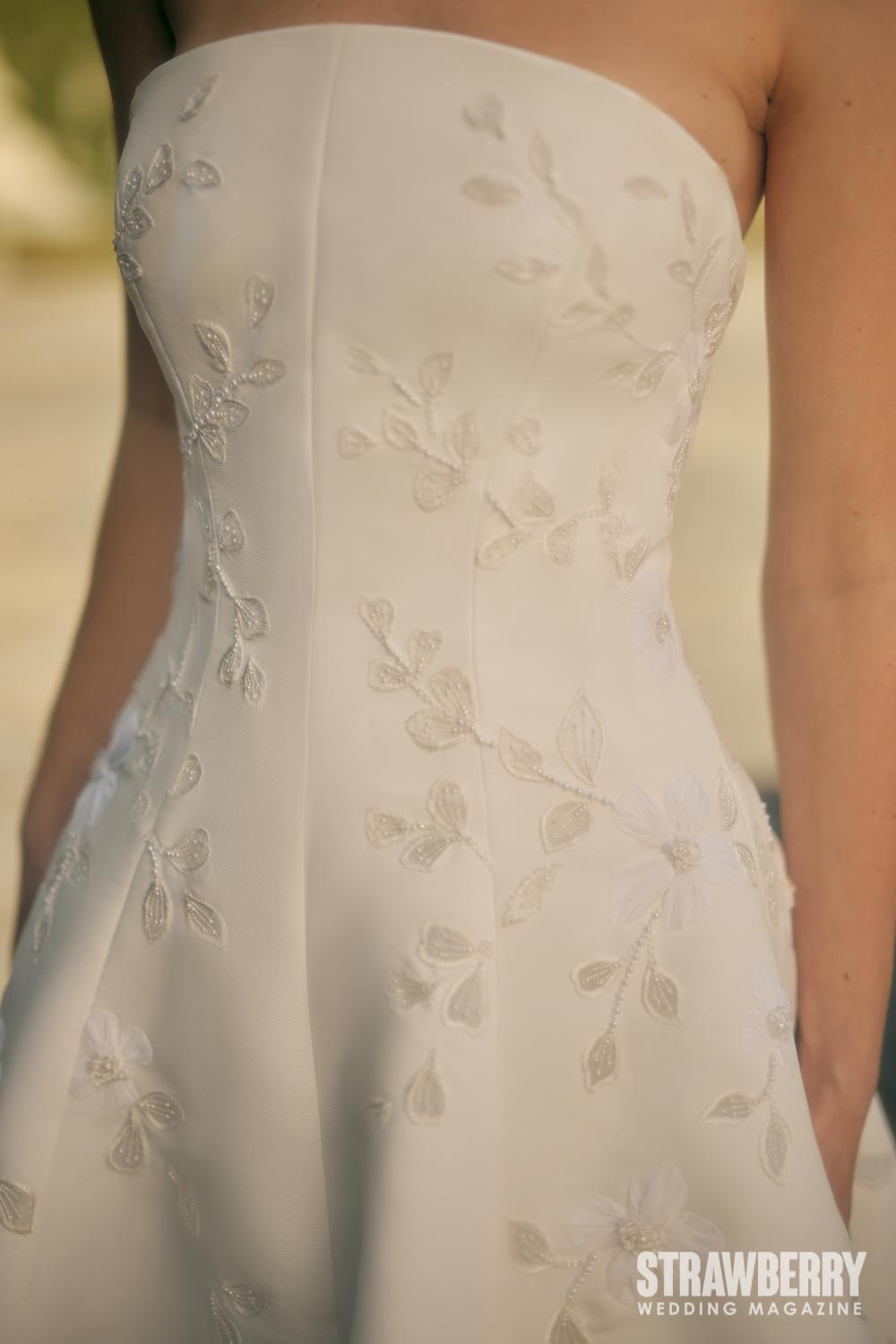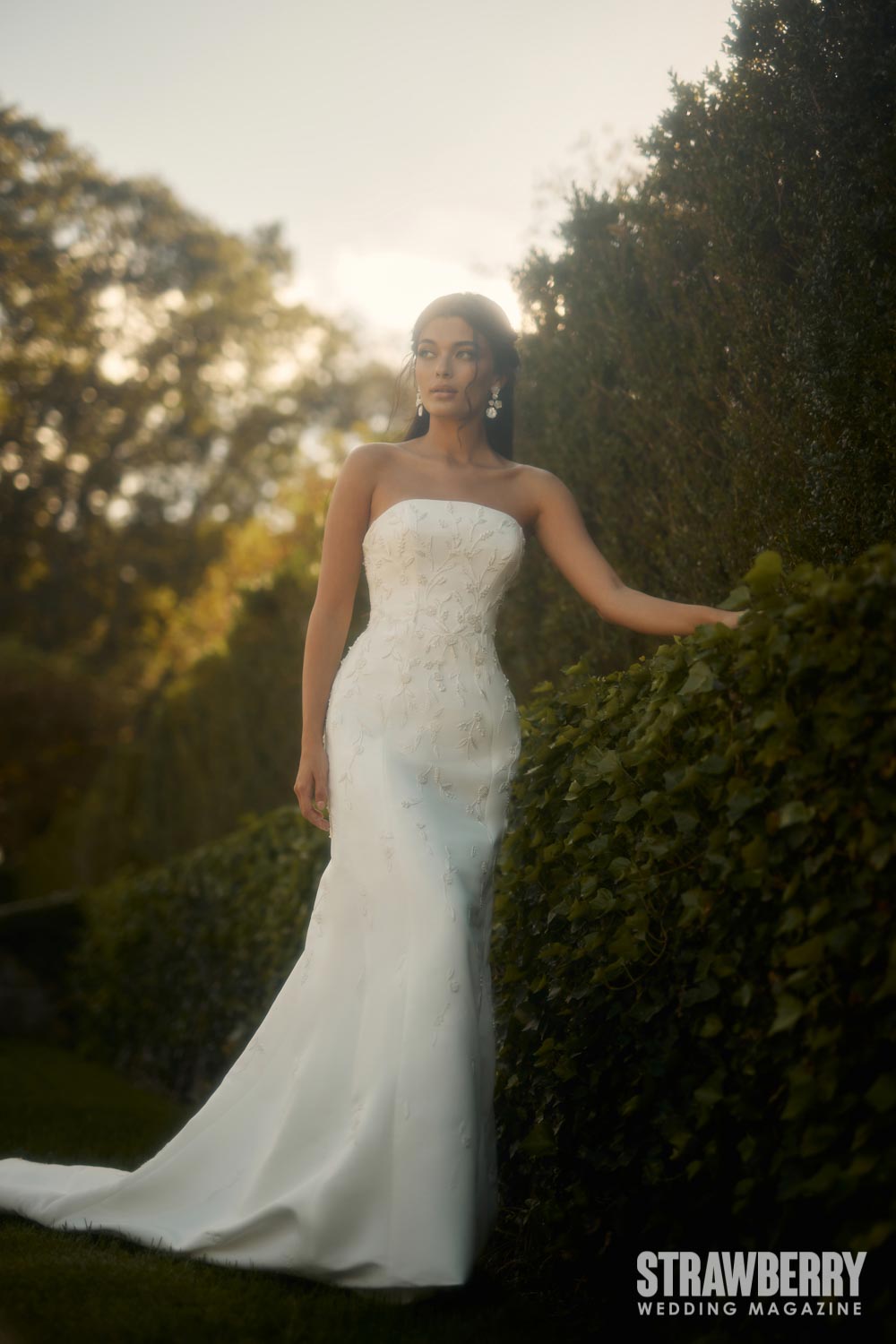 The Alchemy of Detail and Design
As attendees were enraptured by the sartorial spectacle, it became evident that Enaura's "Frisson" collection prioritizes a harmony of form and feeling. The gowns boast clean lines and sophisticated silhouettes, all while preserving the complexity and depth akin to the profound moments that render us speechless. These are not merely wedding dresses; they are crafted experiences, each detail hand-woven into the fabric of the design. From the soft whisper of silk to the meticulous beadwork, every element serves a purpose, echoing the brand's philosophy that true luxury lies in the details.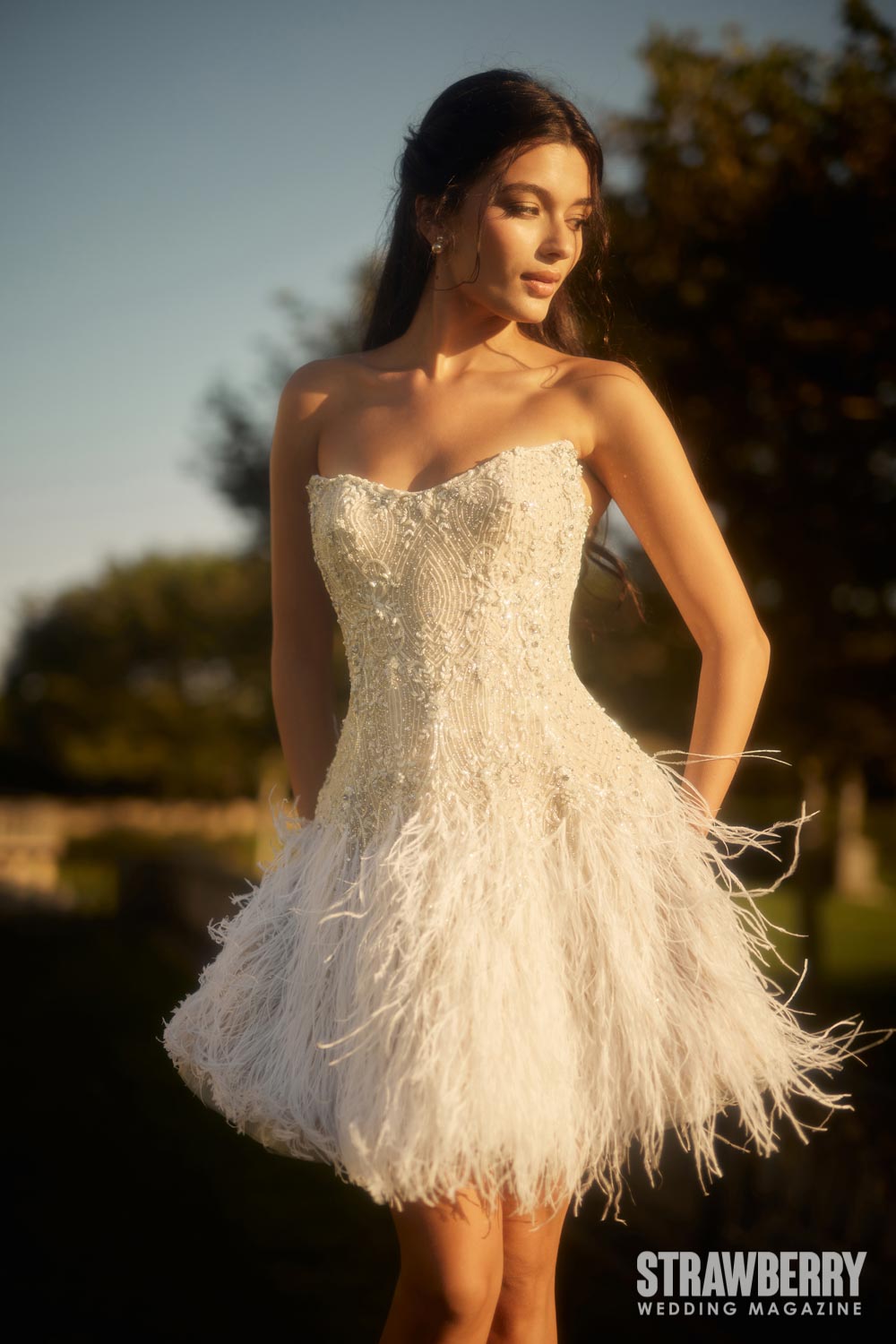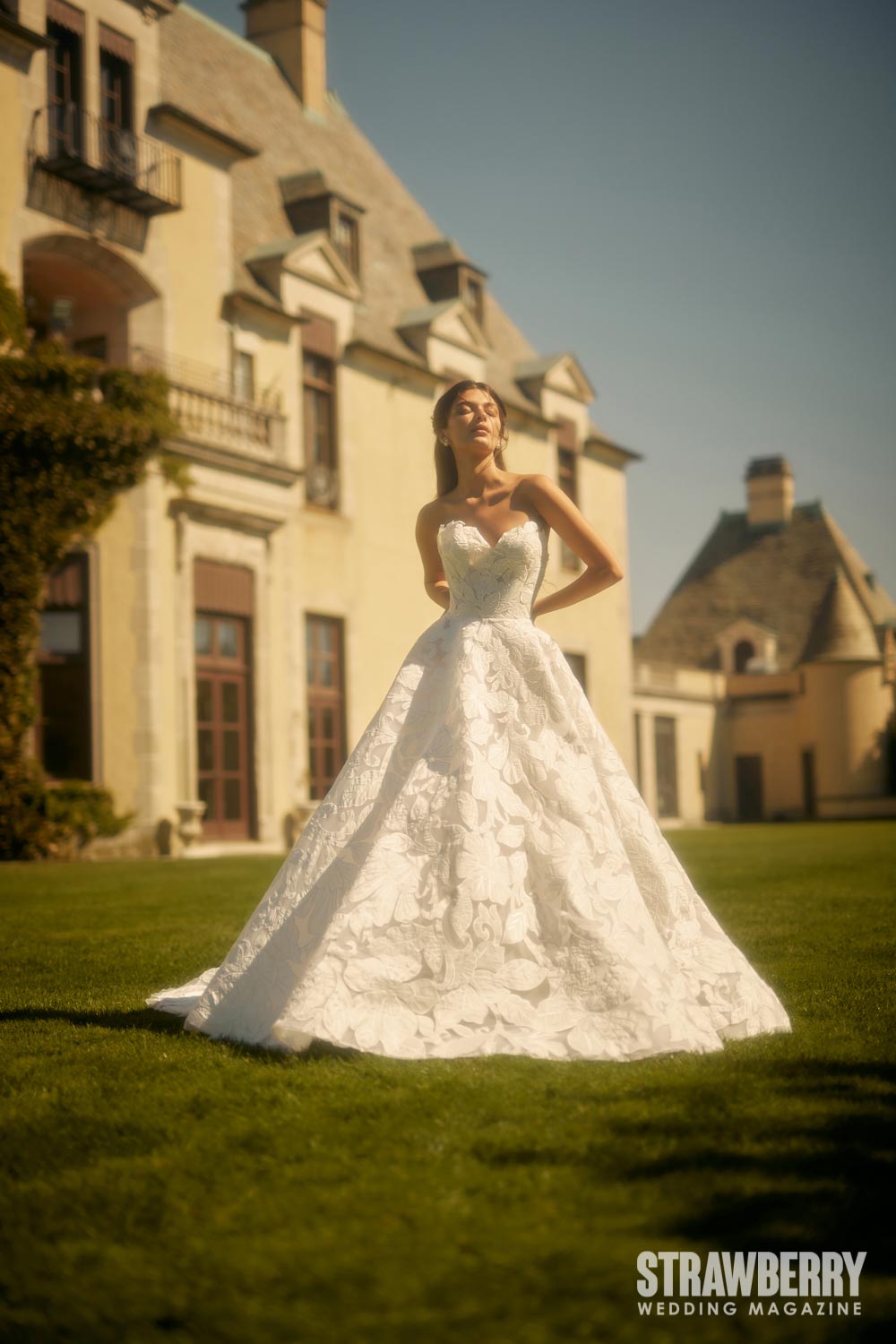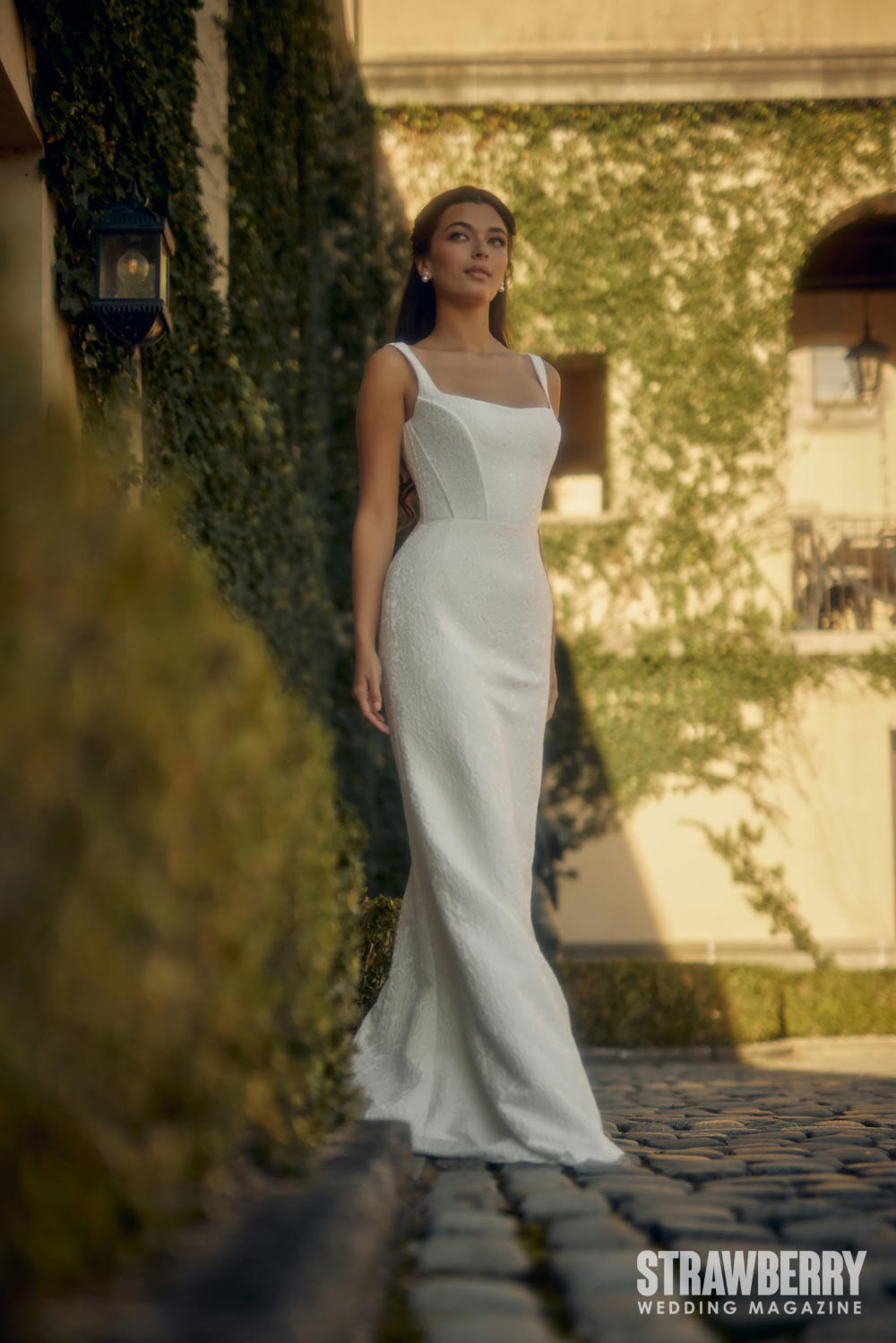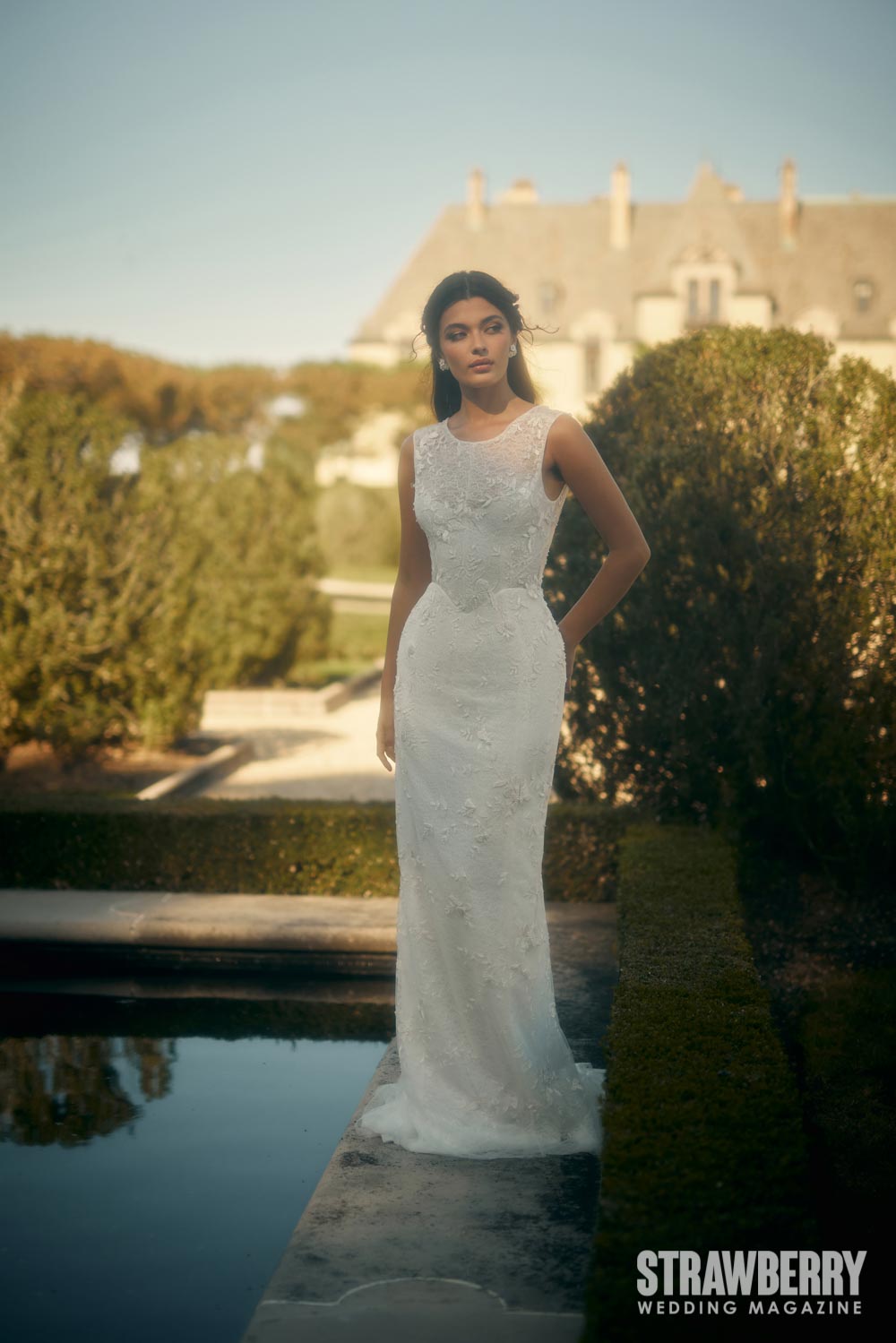 Enaura: Where Style Meets Substance
For the discerning bride, the collection offers a convergence of style and significance. Enaura's "Frisson" is an invitation to embrace a bridal look that reflects not only current trends but also the timeless beauty of heartfelt emotion. The handwork is intricate, the fabrics luminous, and the overall effect is nothing short of ethereal. Enaura's studio, with this collection, provides a fresh perspective on gown design, one that speaks to the heart of contemporary bridal aspirations.
The Fall 2024 collection is set to become a benchmark for future bridal wear, echoing Enaura's dedication to craftsmanship and emotive design. As each model sashayed down the runway, it was clear that the brand had achieved its vision of encapsulating frisson, wrapping it in a collection that will be remembered long after the lights of the runway have dimmed.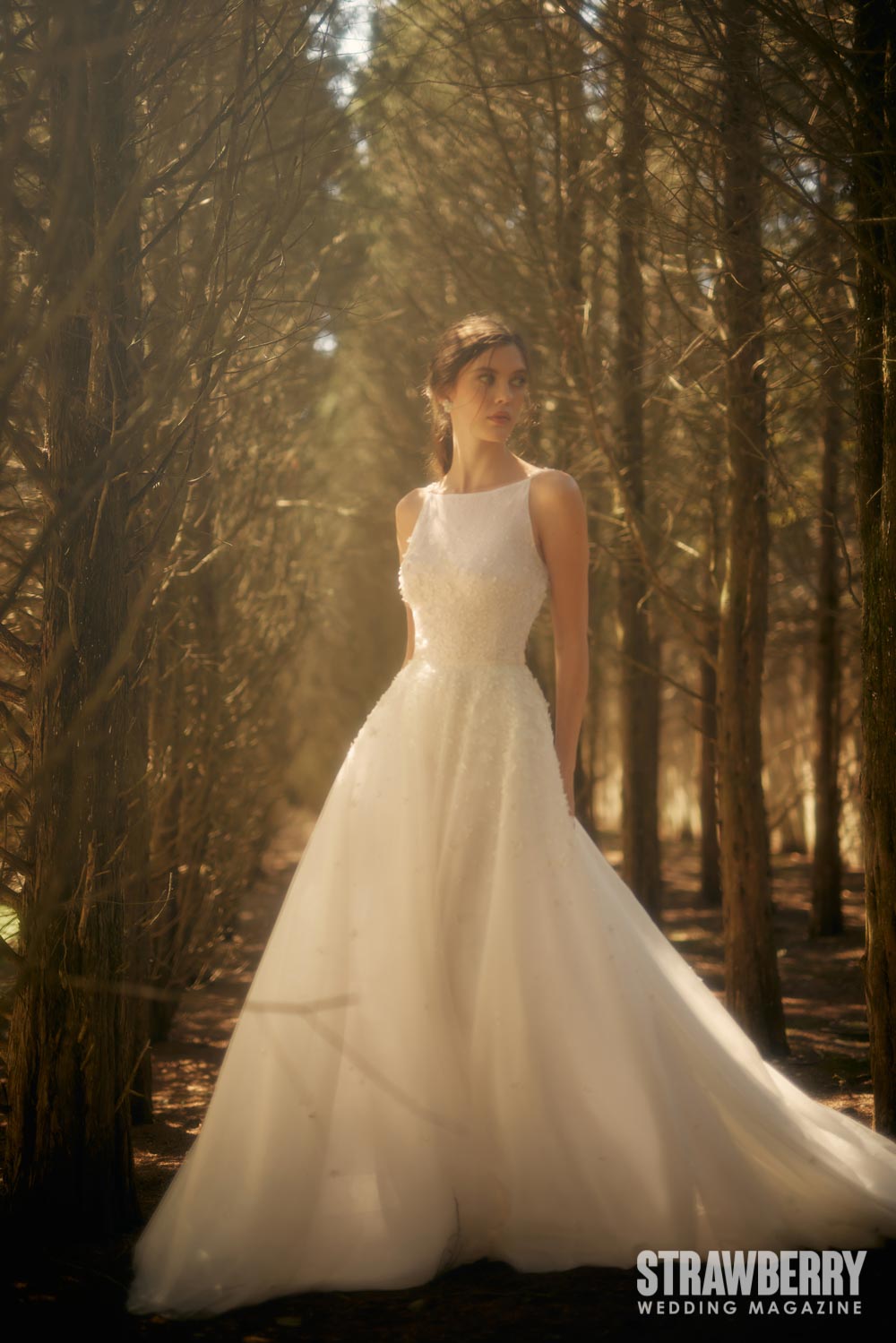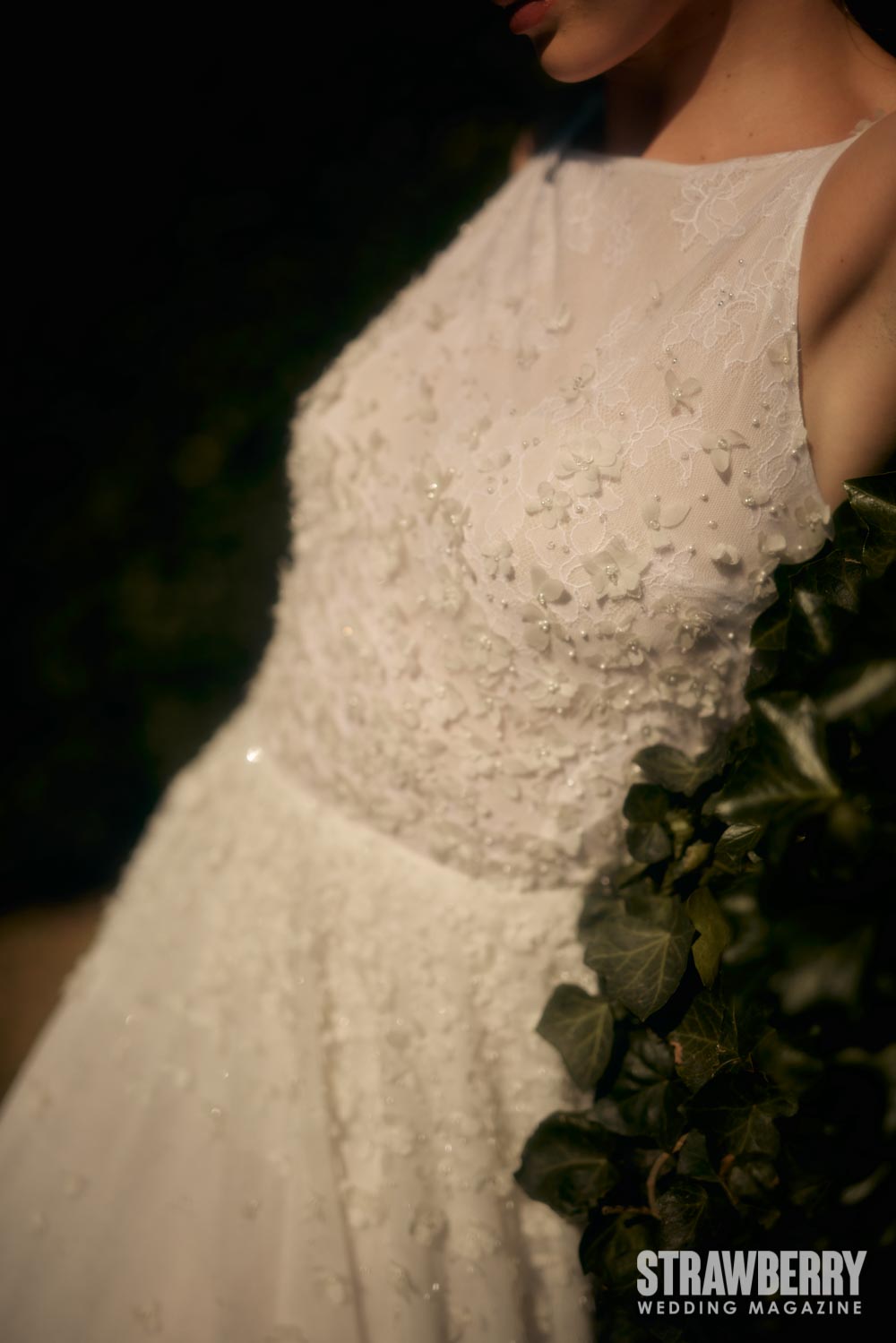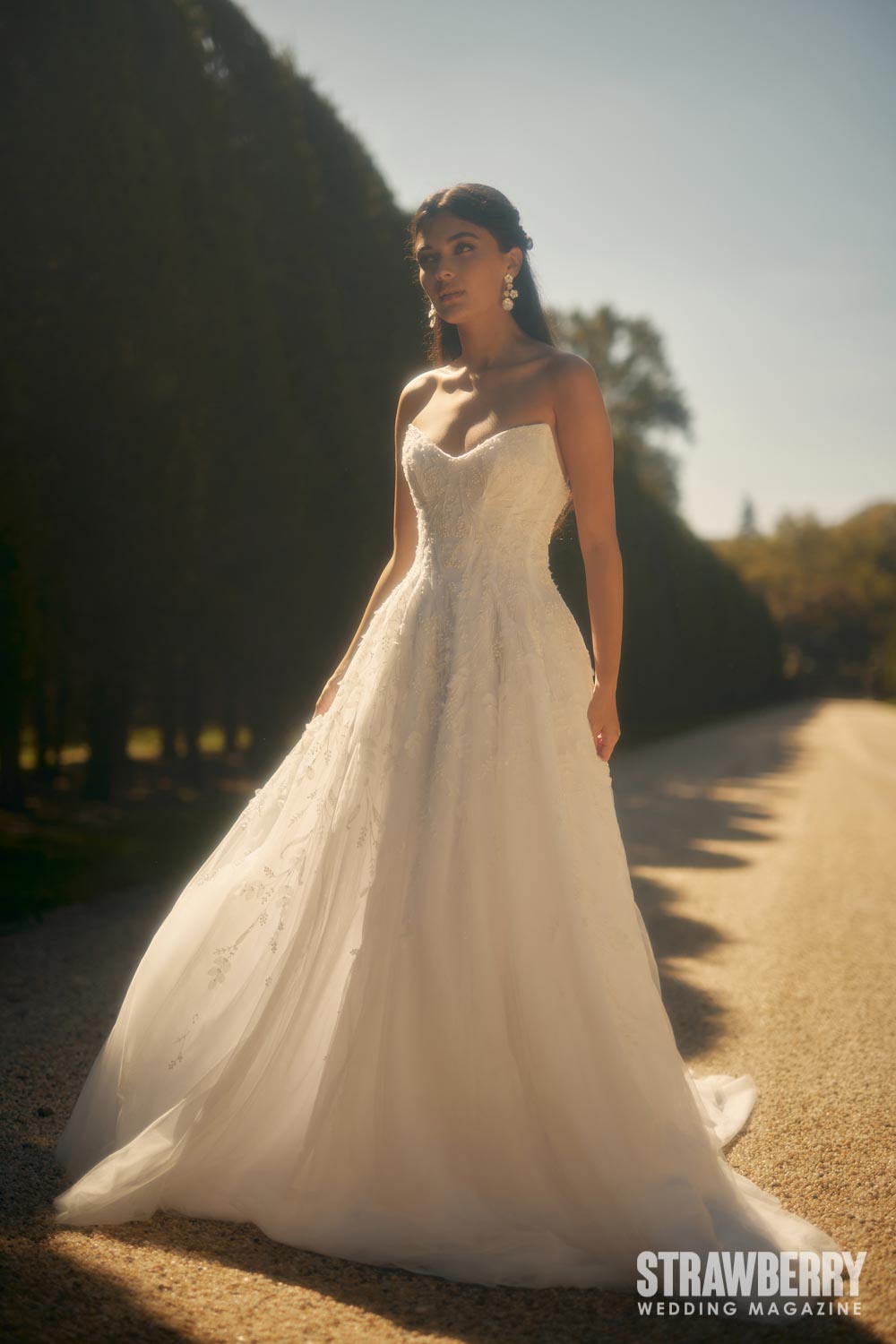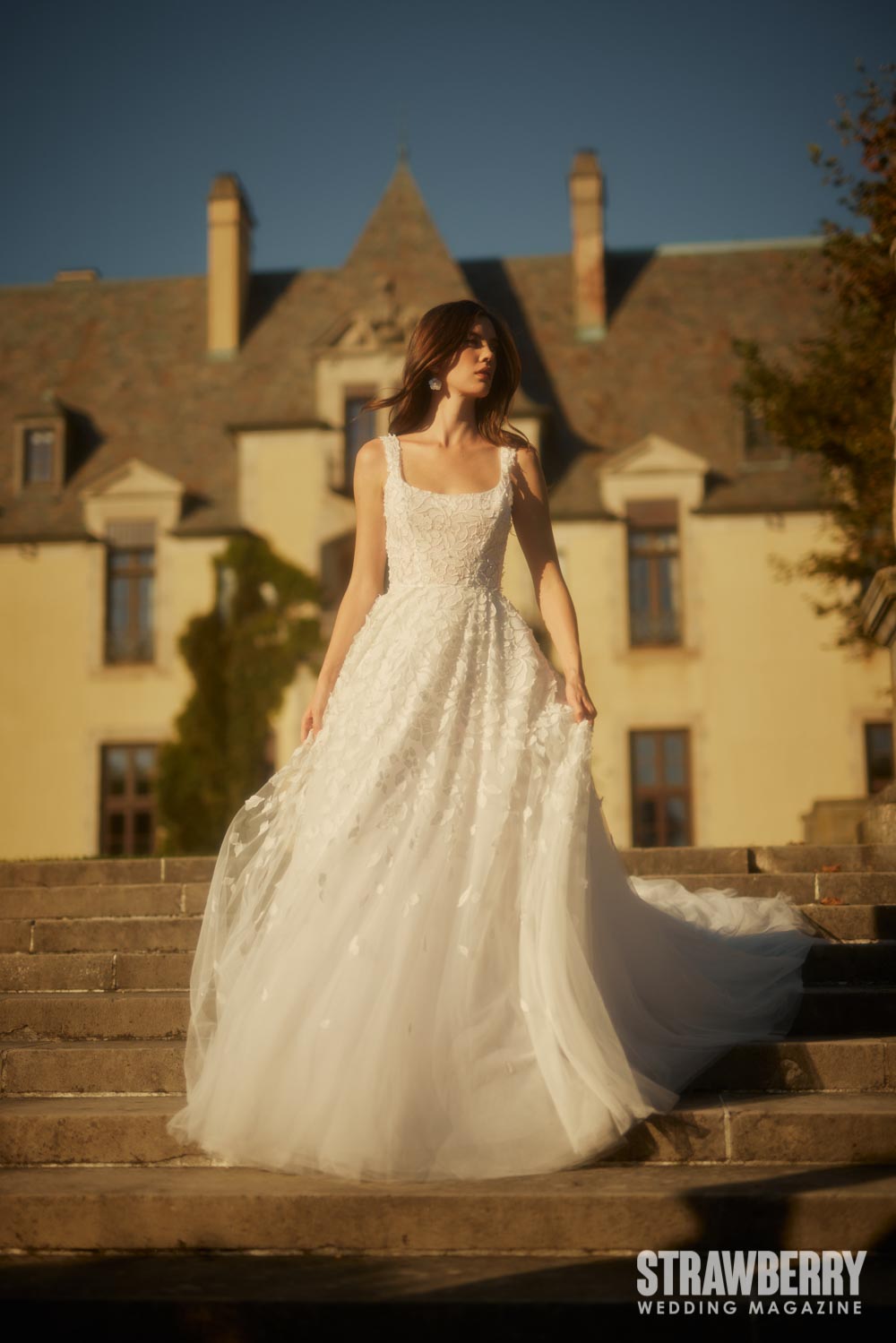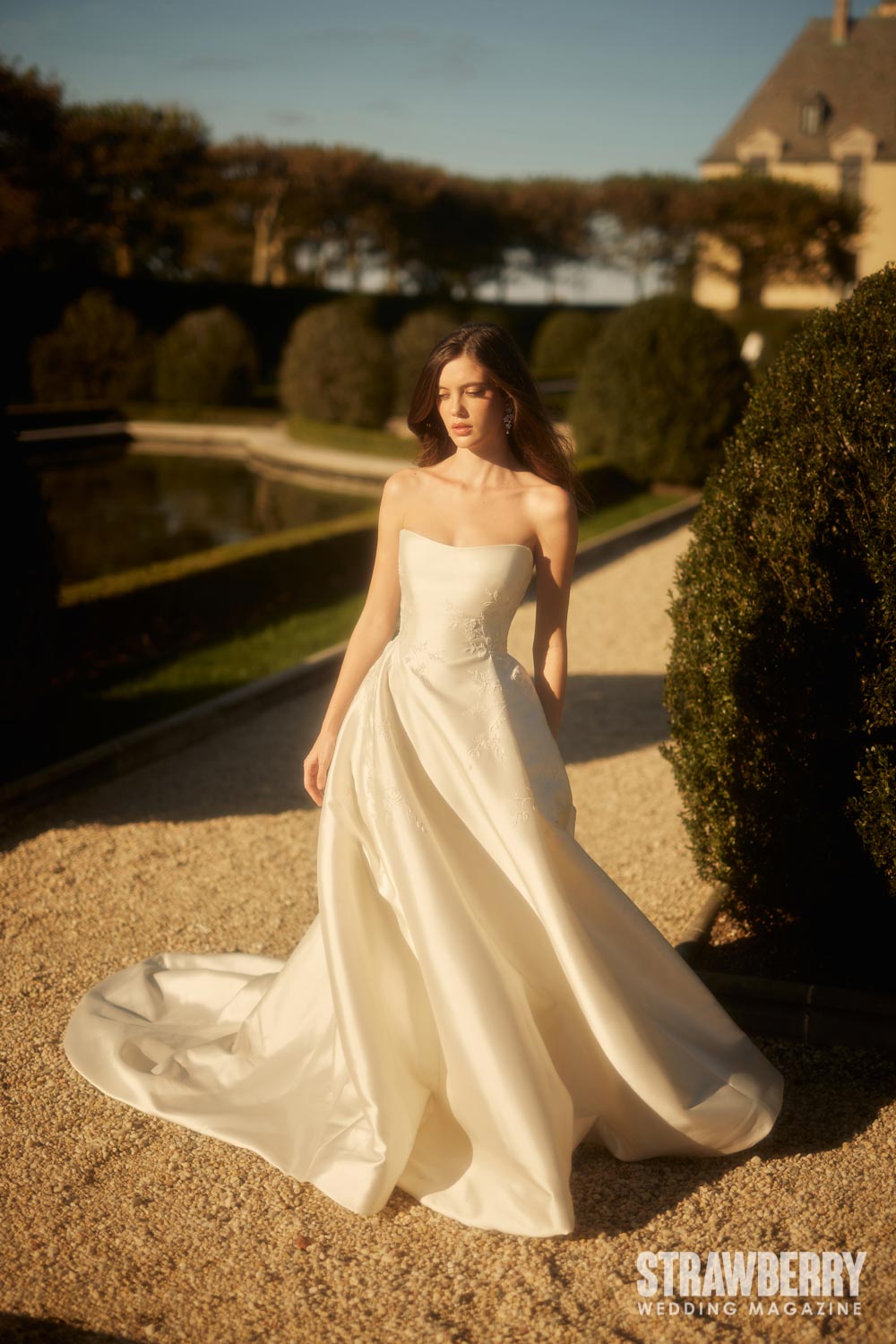 SPECIAL THANKS:
Designer: @enaurabridal
Creative Director: @sohil.srm
Production: @nayha.anand
Photographer: @adamwamsley
Art Direction: @scoutiemarie
Location: Oheka Castle
Hair: @jackiefanara
Makeup: @haneyevansmua
Models: @sinslaz and @sophiacrawf