Nature's Epitome:
The "Blossom" Collection A whisper of petals, a dance of intricate beading, a symphony of design elements inspired by the delicate beauty of flowers in full bloom; Esé Azénabor-Grembowski's Fall 2024 Collection, aptly titled Blossom, brings forth a masterpiece. At New York Luxury Bridal Fashion Week, the renowned designer presents a floral fantasy that transcends the conventions of bridal wear. Each gown in this collection depicts the essence and texture of blossoms in their prime, as Azénabor herself states.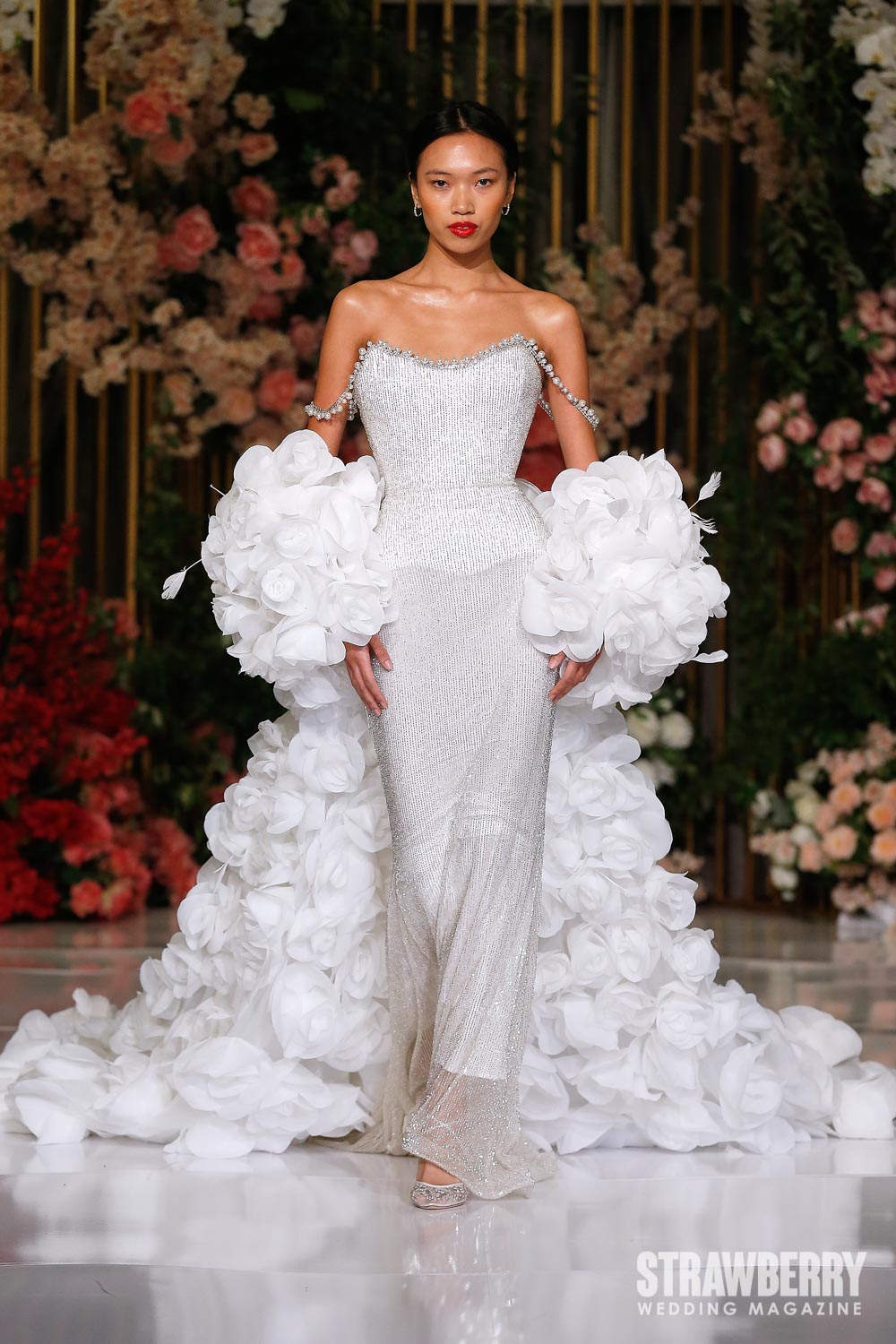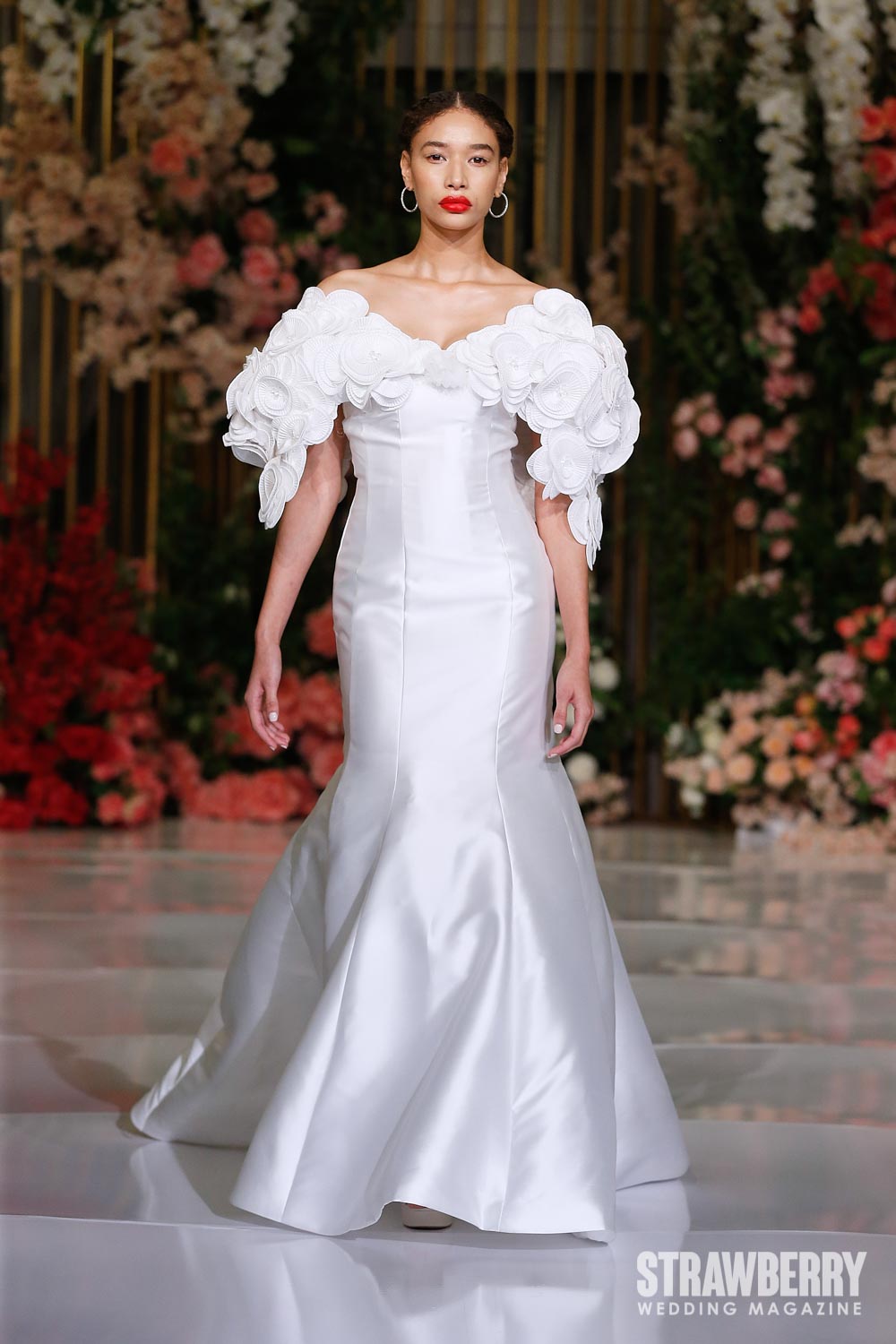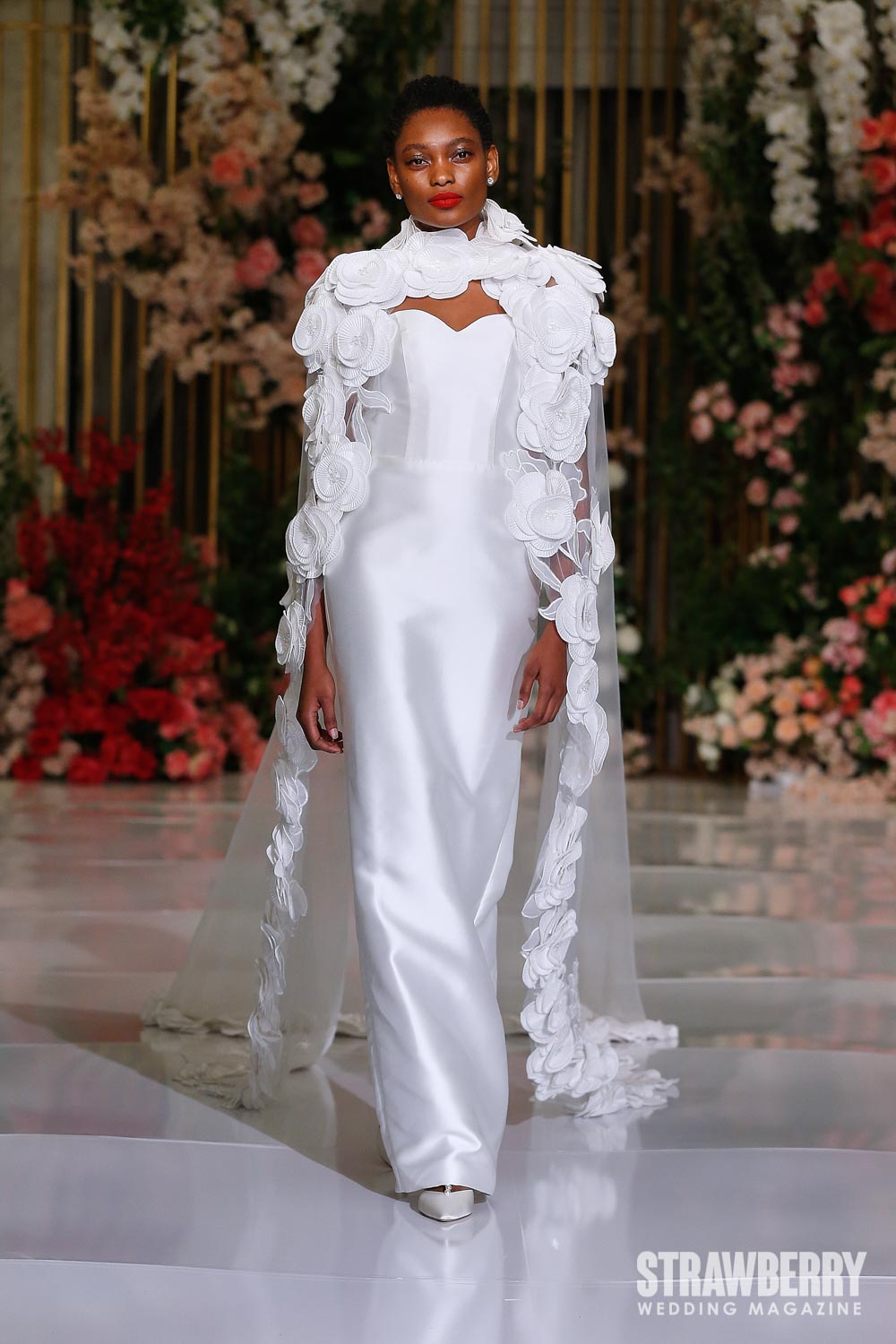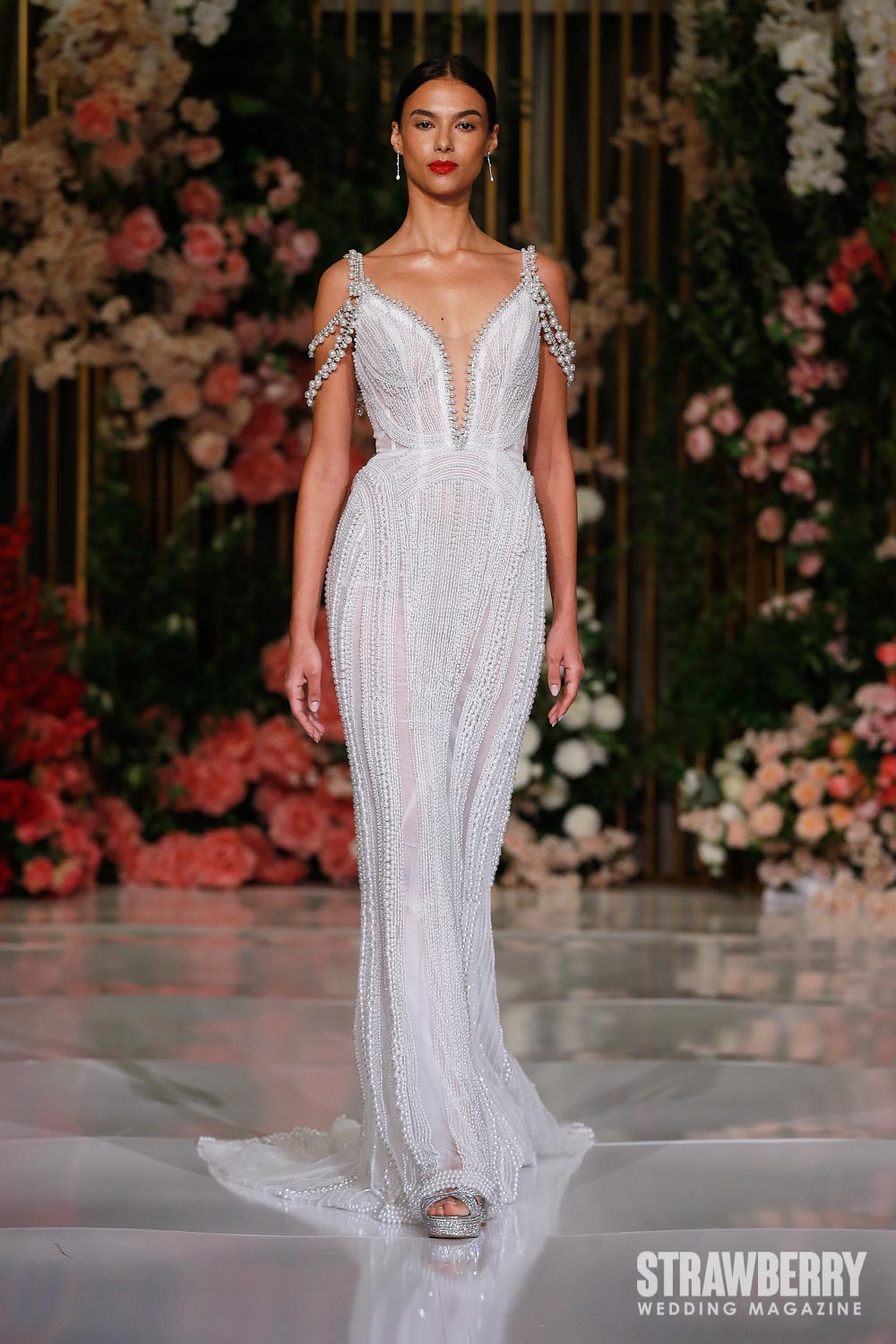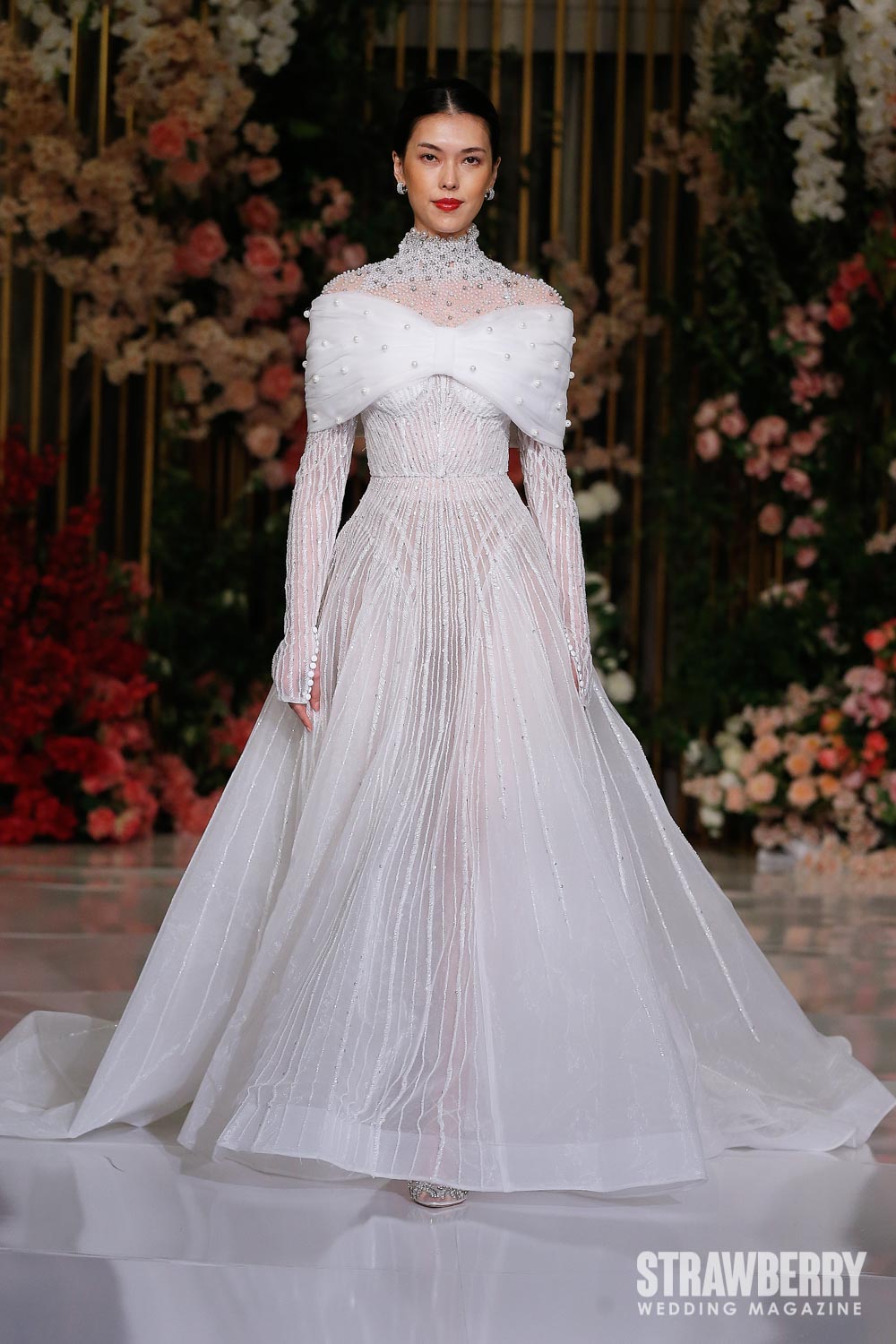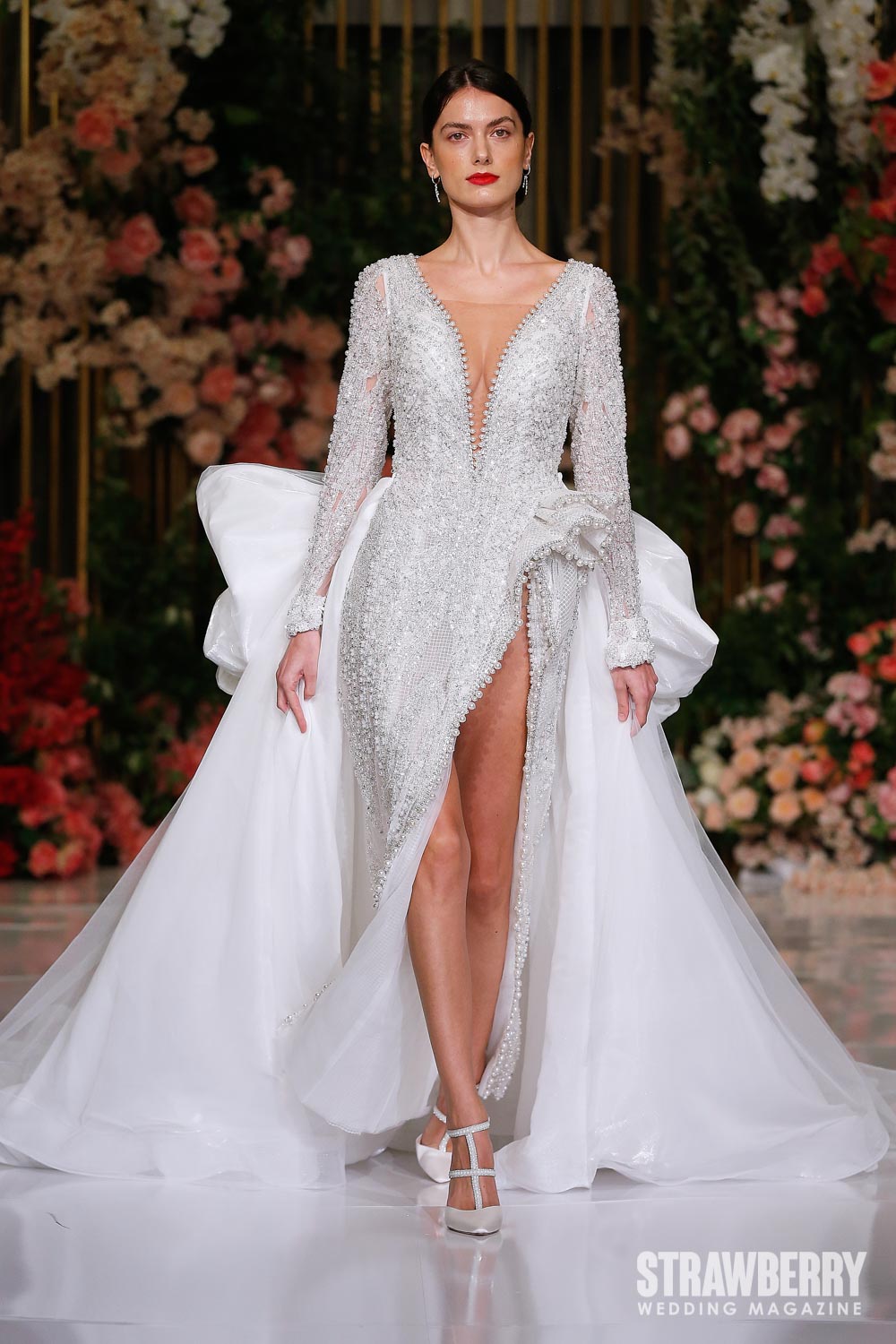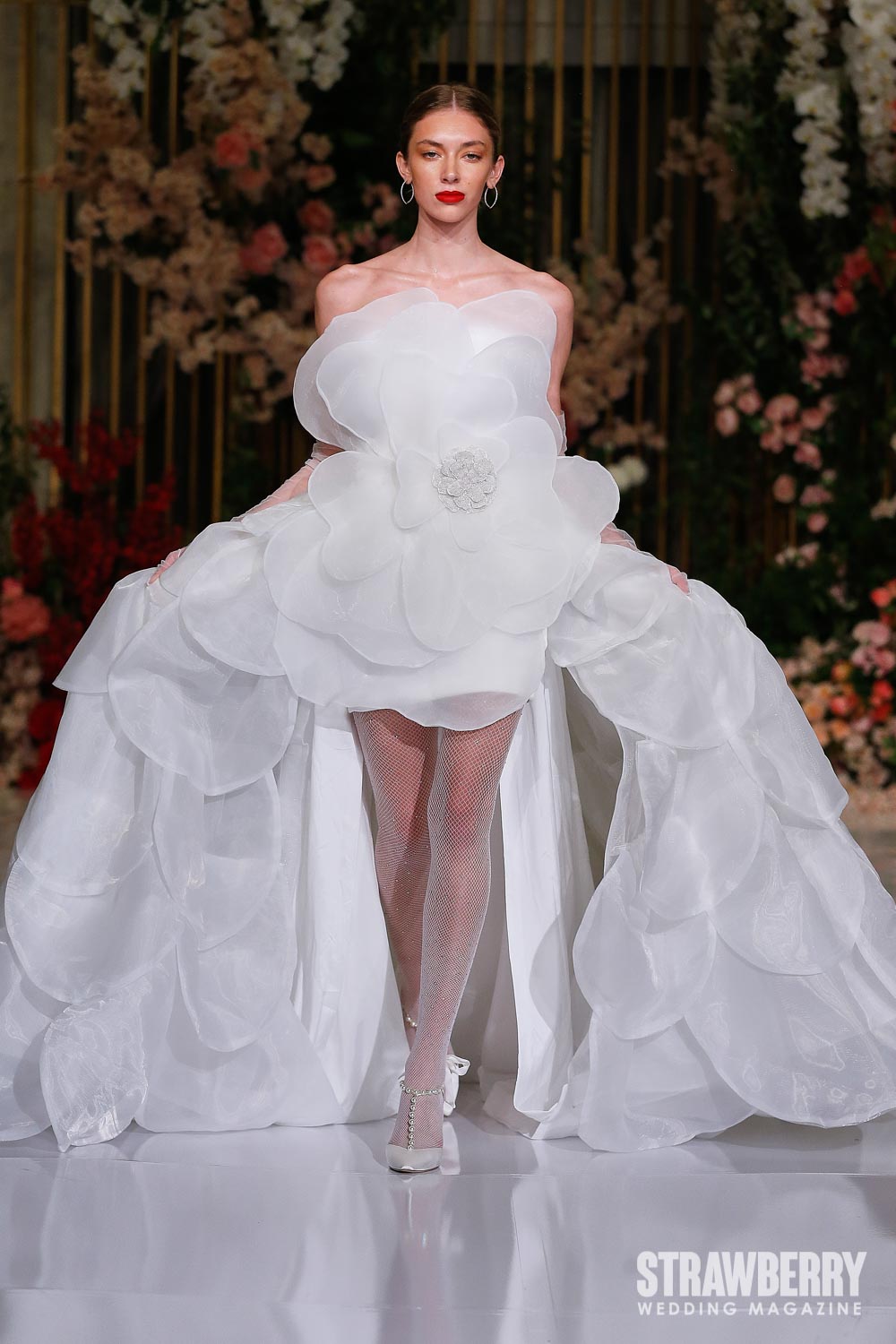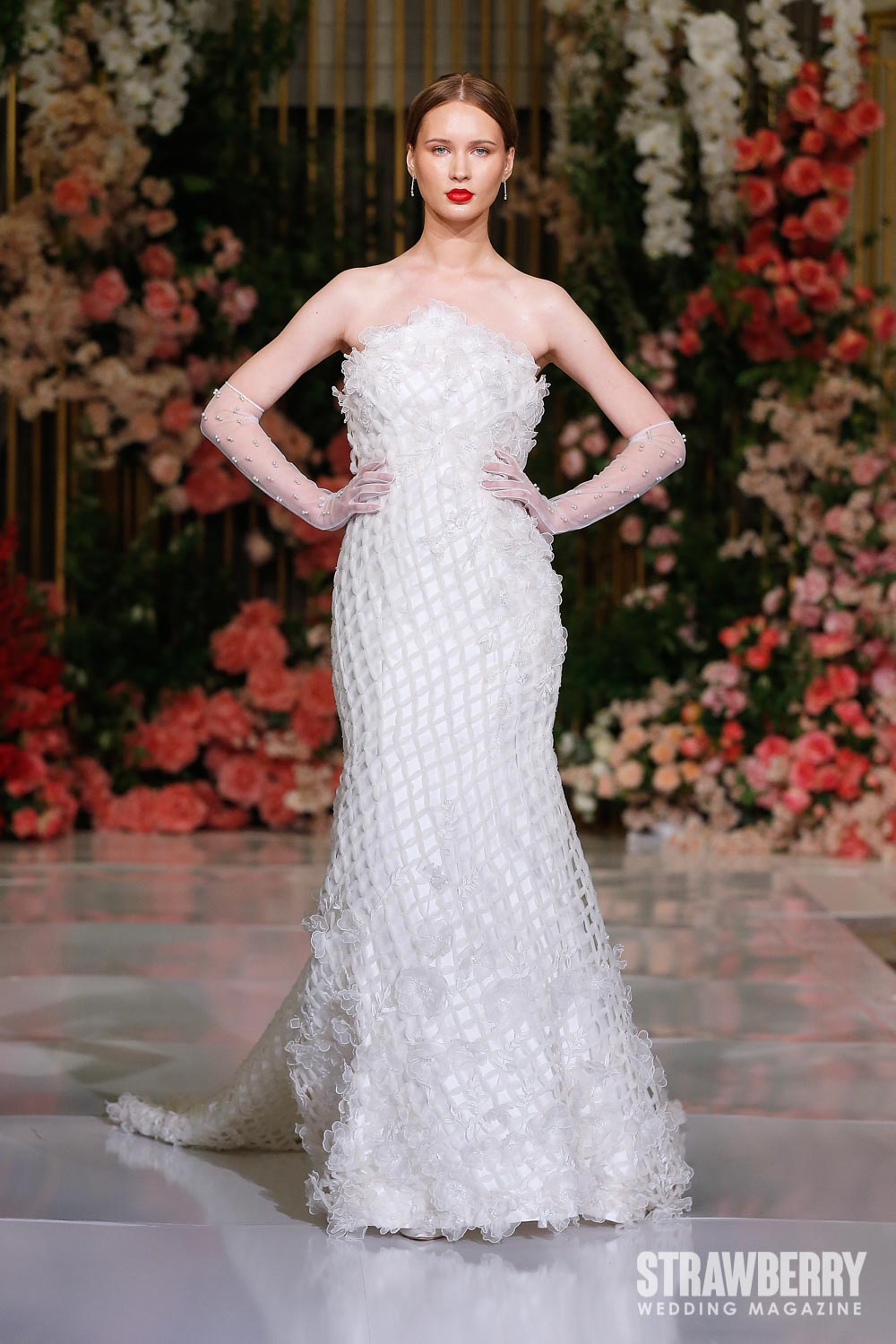 An Ode to Details: Meticulous Craftsmanship and Artistry
A closer look at the collection reveals an array of designs, each with a distinctive and individual appearance. From the short strapless cupcake gown adorned with 3D pleated flowers in LOOK 1 to the dramatic strapless mermaid gown of LOOK 4 echoing bold white 3D floral appliques, the attention to detail is palpable. The collection further showcases variations of Mikado fabric, Chantilly lace, beaded embellishments, and a plethora of other materials and techniques, creating a diverse yet cohesive anthology of bridal couture. One can't help but marvel at LOOK 26's Chantilly lace lining, complemented by large sequin flowers, or the structured A-line silhouette of LOOK 27, embroidered in organza and accentuated with delicate pink 3D flowers.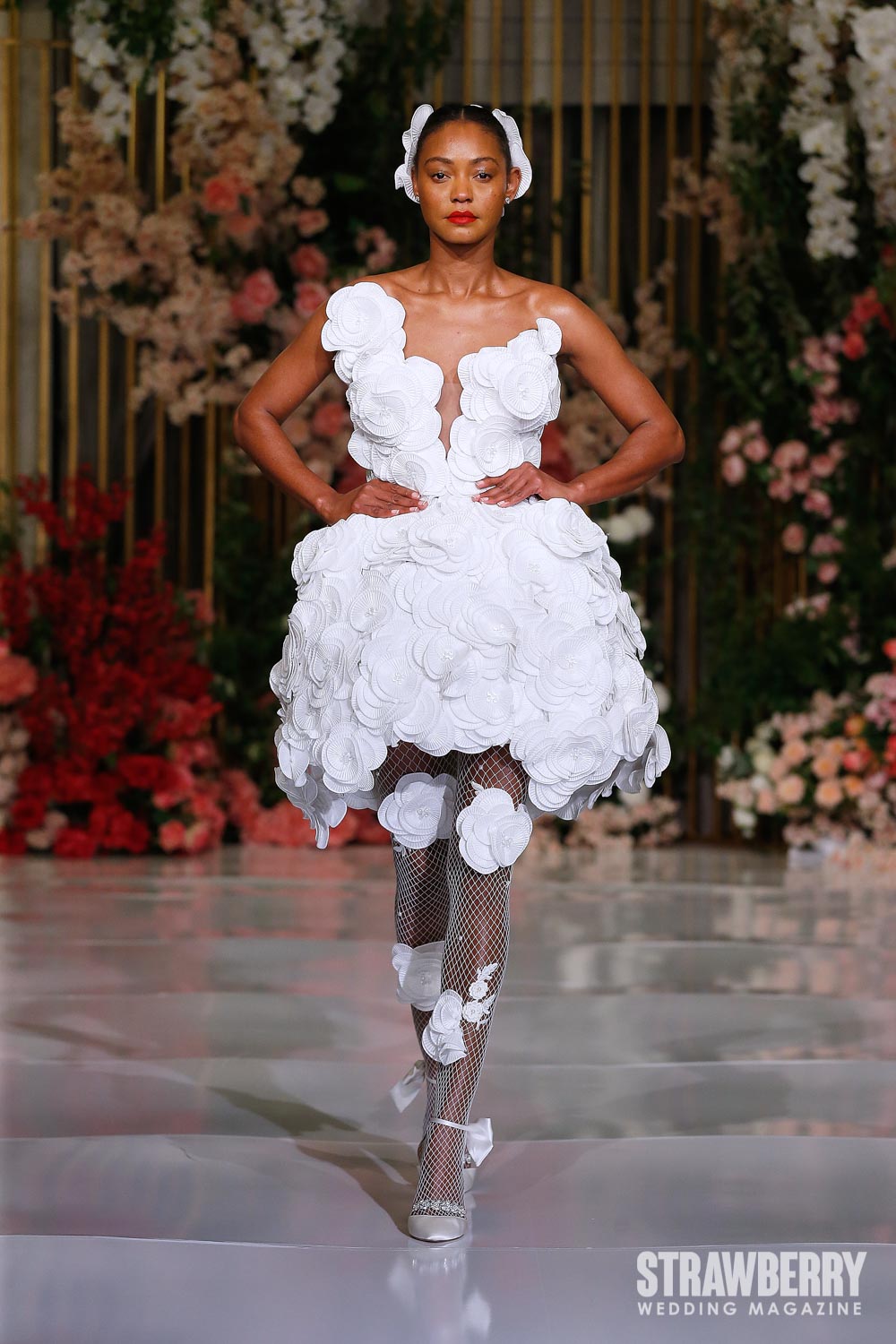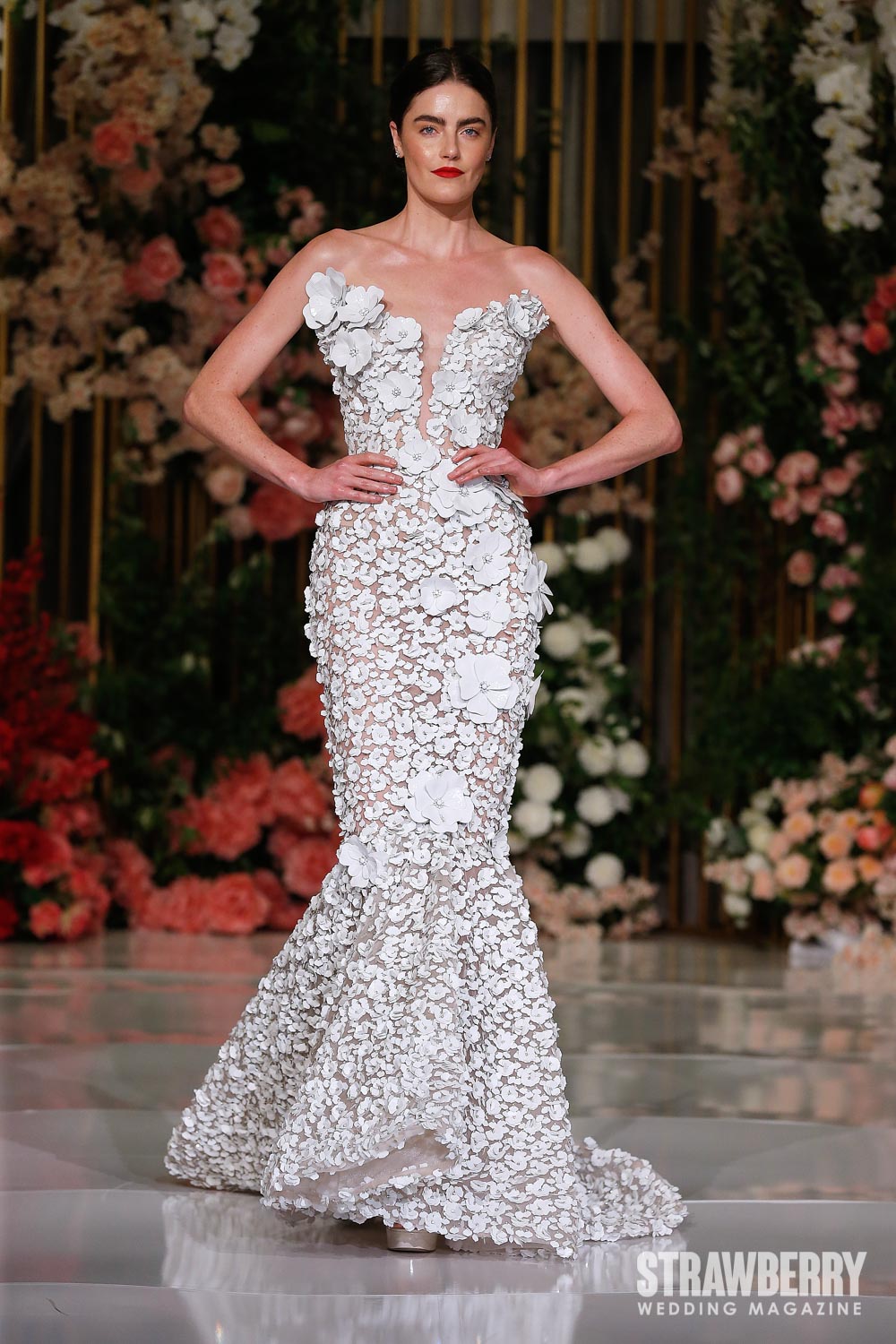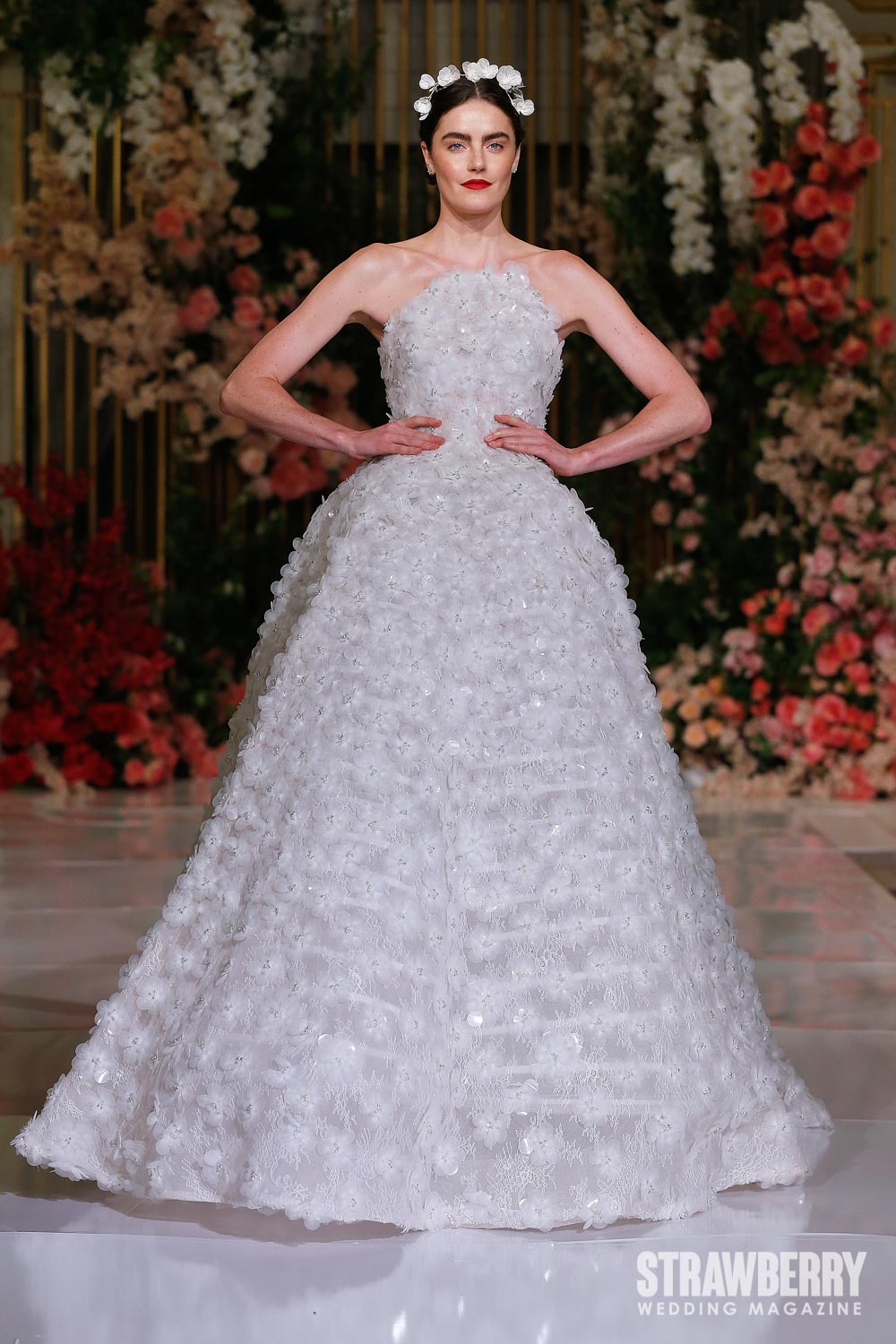 For the Contemporary Bride: Elegance Meets Individuality
Esé Azénabor-Grembowski's collection resonates deeply with modern brides, those who seek a blend of timeless elegance and unique individuality. The gowns, while echoing a consistent floral theme, offer a variety suited to diverse preferences. From the translucent long sleeve gown of LOOK 5, characterized by its 3D crystal applique, to the ethereal charm of LOOK 30's ruffle ball skirt in nude adorned with beads, pearls, and 3D fabric flowers, there's an embodiment of grace and allure in every piece. Closing with LOOK 31, a lace long sleeve cone skirt amplified with 3D beaded flowers and intricate lace patterns, the collection confirms Azénabor's reputation as a visionary in the bridal fashion realm.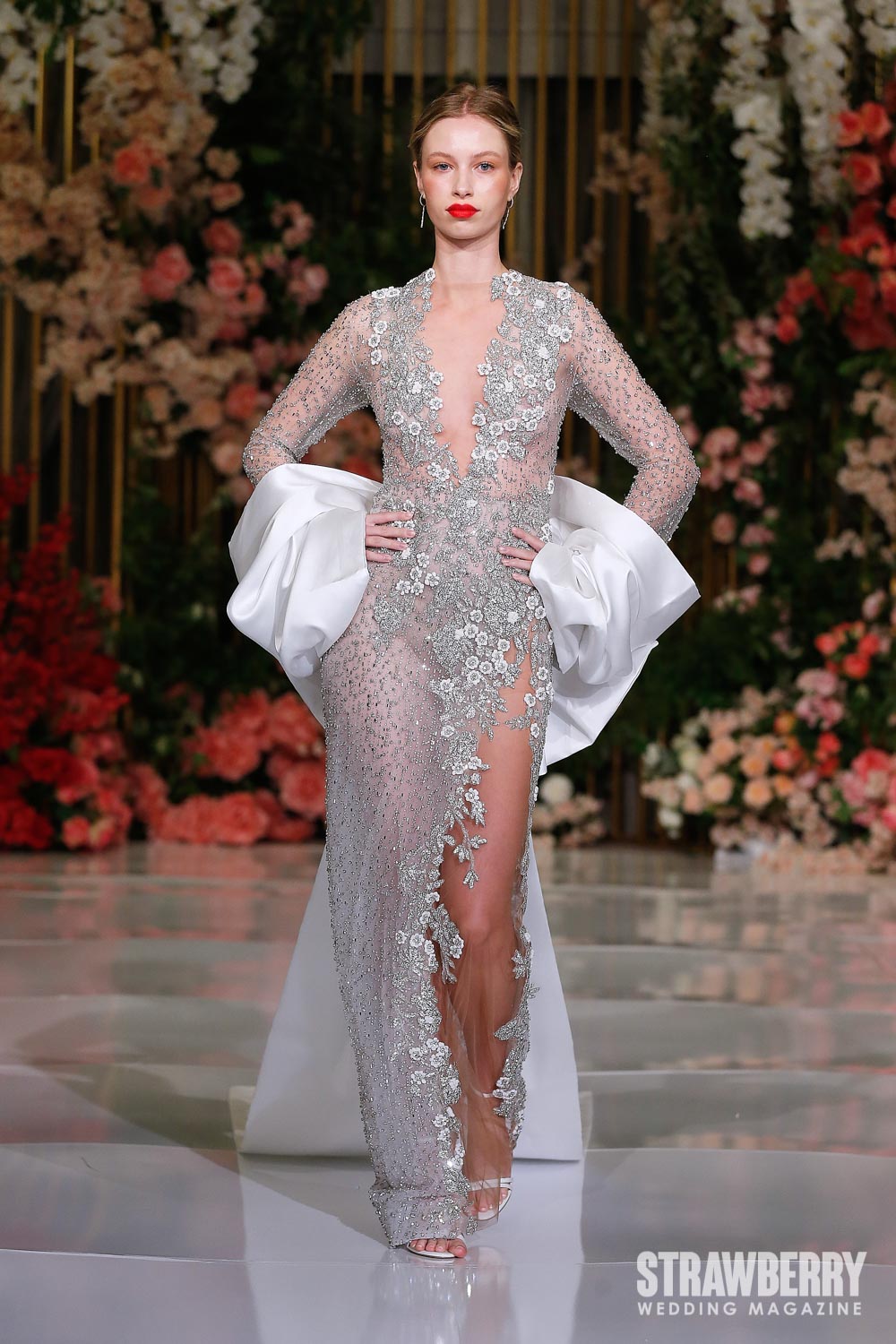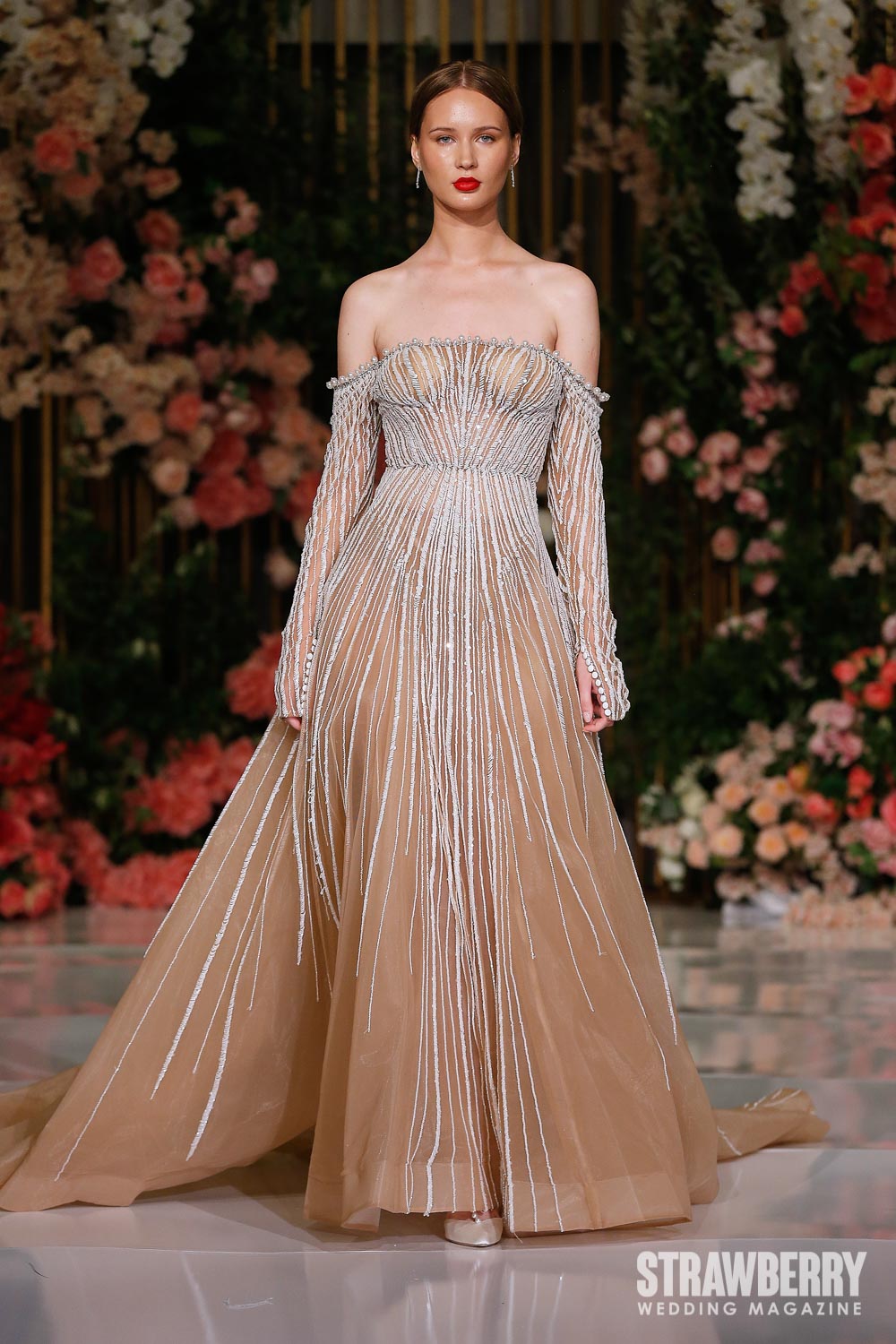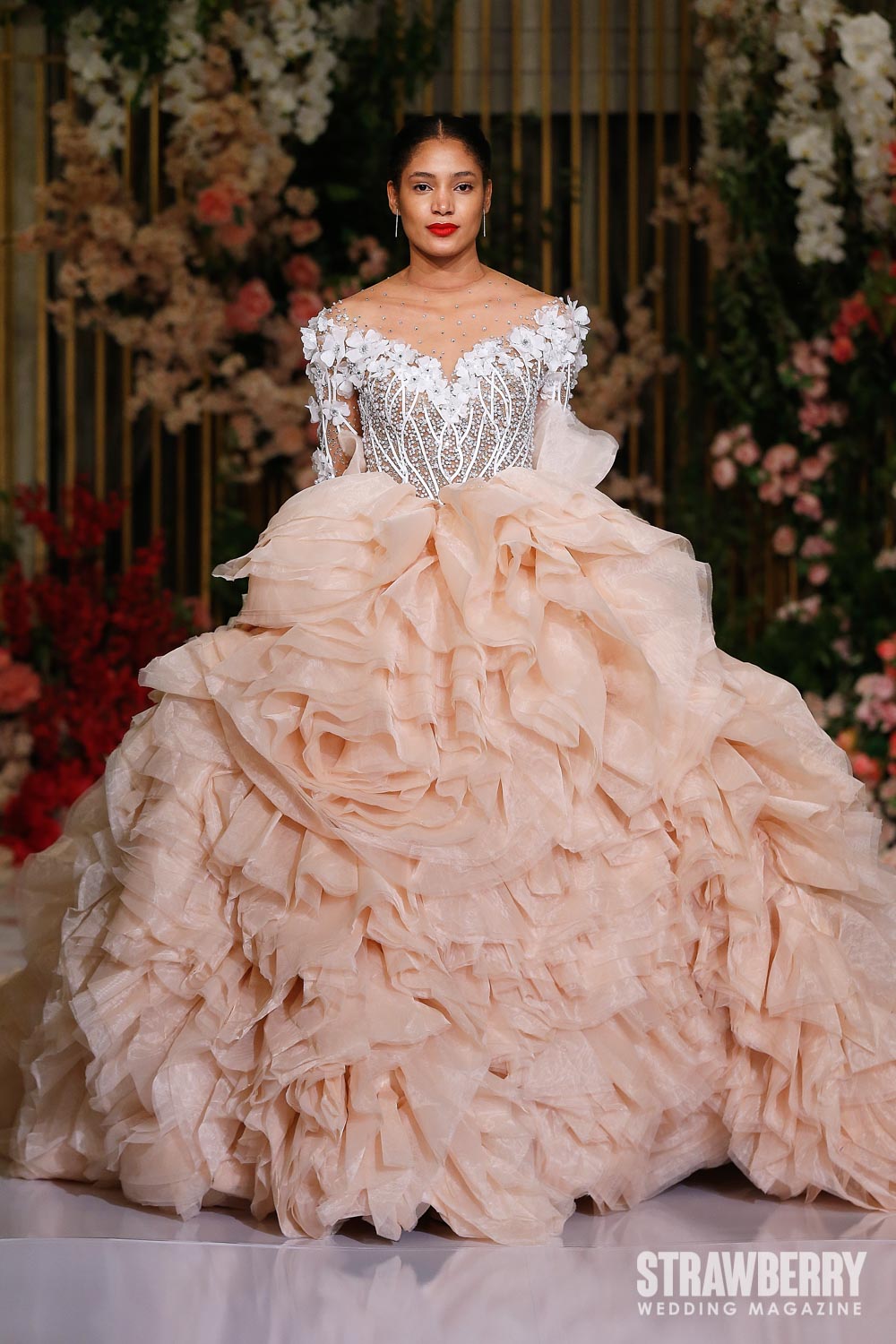 A New Chapter in Bridal Wear
Esé Azénabor-Grembowski has undoubtedly raised the bar with "Blossom." The thirty-one looks curated for this collection reflect not only the designer's unmatched expertise but also her passion for capturing the ethereal charm of nature in tangible form. For brides who wish to make a statement on their wedding day, this collection is sure to please. Each dress is rooted in nature's beauty and presents a unique narrative. In the spotlight of "Blossom," it is evident that Azénabor-Grembowski's journey in the world of bridal fashion has been marked by relentless innovation, creativity, and an unwavering commitment to quality.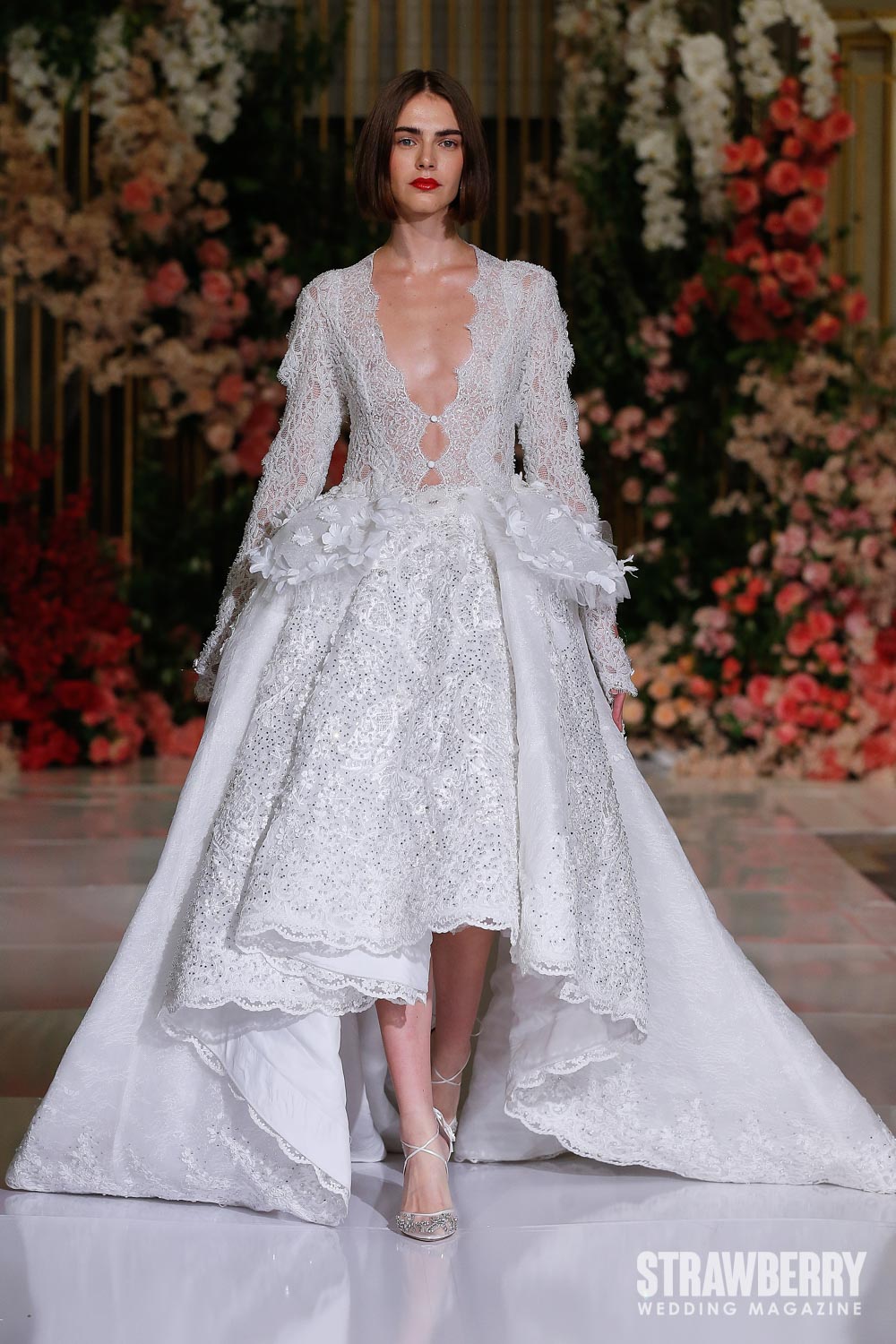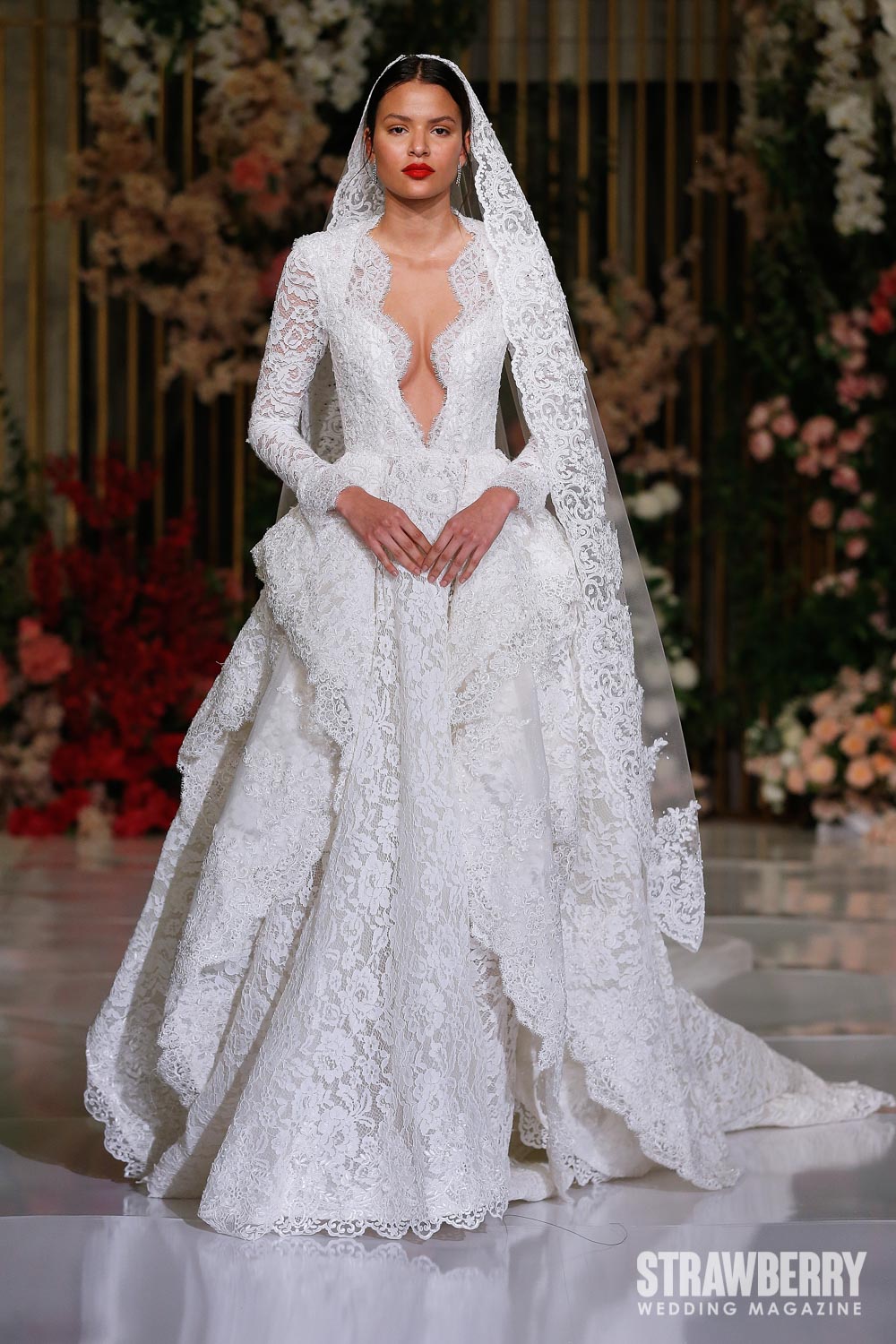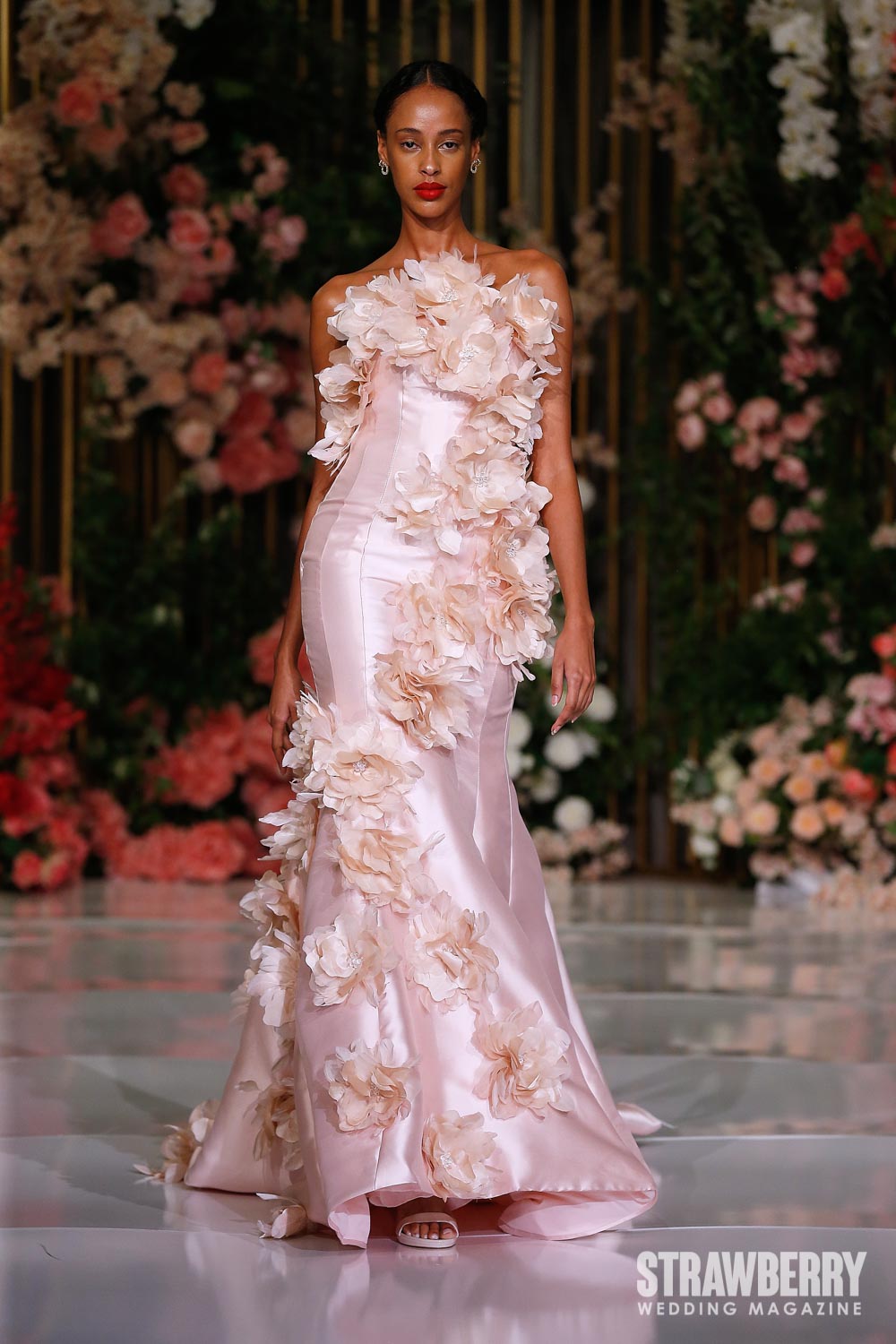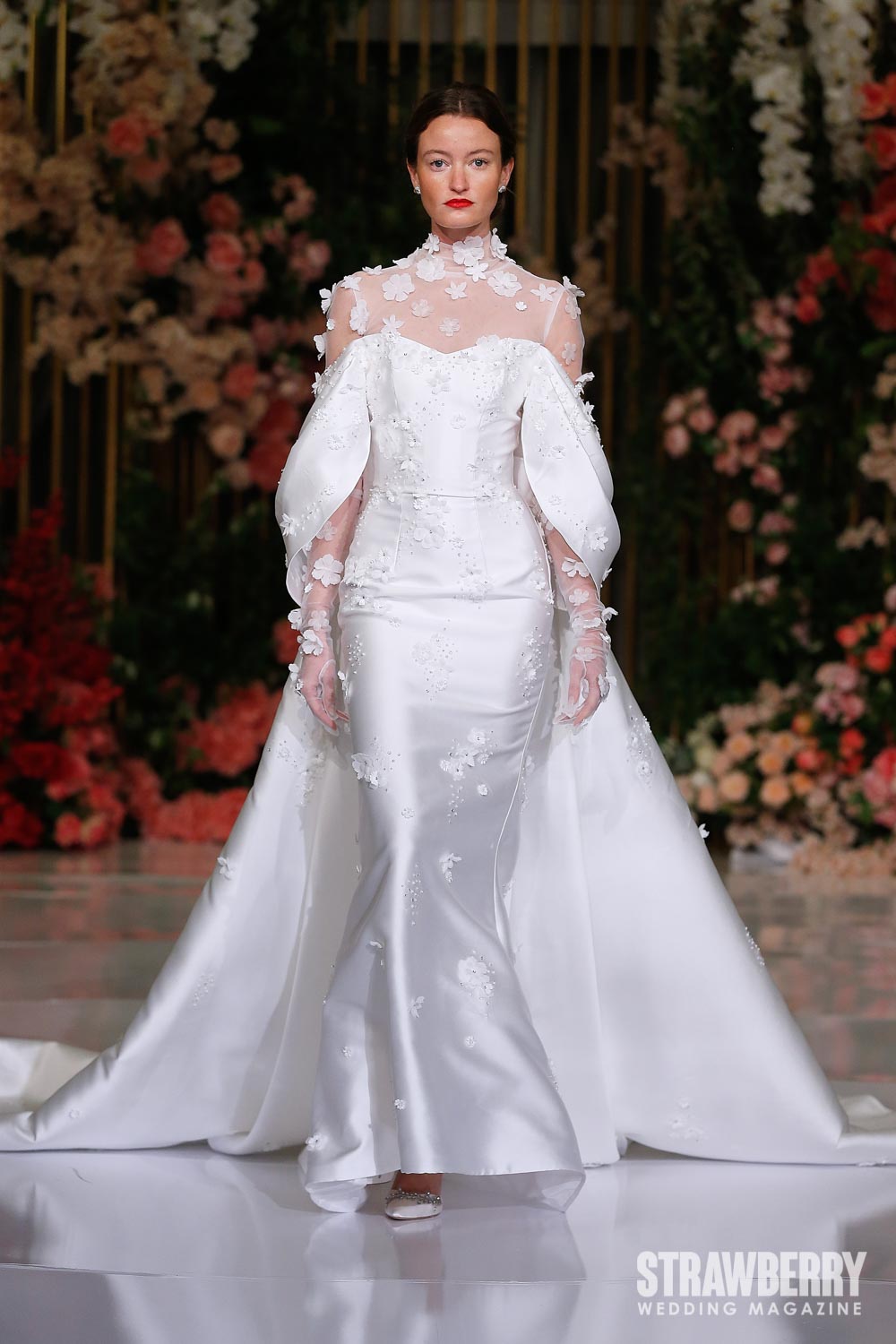 SPECIAL THANKS
DESIGNER: @eseazenabor
HEAD PIECES: @eseazenabor
MAKEUP/HAIR: @ByMarcelloCosta
SHOES: @bellabelle
JEWELRY: KP Sanghvi
FLOWERS: @belledecordallas
MUSIC: Kevin Edwards