A Celebration of Patience in Bridal Artistry
Waiting may seem like a lost art in this age of instant gratification. Waiting, however, can be a beautiful experience, filled with anticipation and a sense of deep introspection. This very essence of waiting is captured in Justin Alexander Signature's Fall/Winter 2024 collection, which was presented at the first day of New York Luxury Bridal Fashion Week.
Titled "The Art of Waiting," the collection serves as a metaphorical canvas where patience is painted with threads and fabrics. The inspiration is clear – the profound beauty of awaiting one of life's most treasured gifts, be it love, joy, or the union of two souls. Like the anticipation of a significant event, these dresses are characterized by allure and subtle elegance.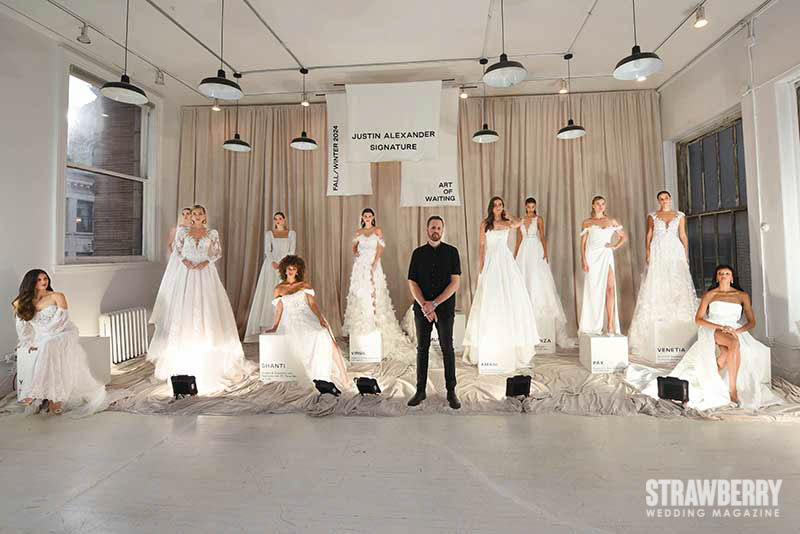 Textures and Details: Crafting the Narrative
At the heart of this collection lies an array of tactile jacquards, bringing depth and texture to the gowns. 3-D florals blossom across fabrics, lending a multi-dimensional touch, making each dress come alive like nature awakening after a long winter. As a result of the combination of these florals with modern necklines, they not only create a visual appeal but also resonate with the sentiments of modern brides who are rooted in tradition yet have an eye for the contemporary.
What is a bridal gown without sparkle? Justin Alexander Signature ensures that shimmer is sprinkled just right, enough to illuminate but not overpower. It is this balance that stands out in the collection – a blend of subtlety and statement.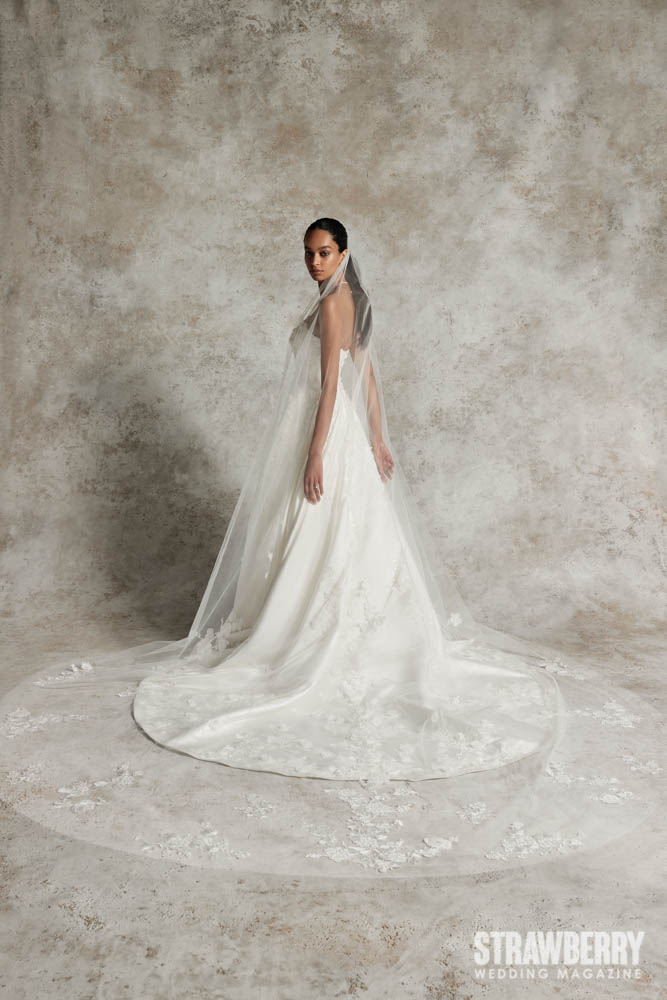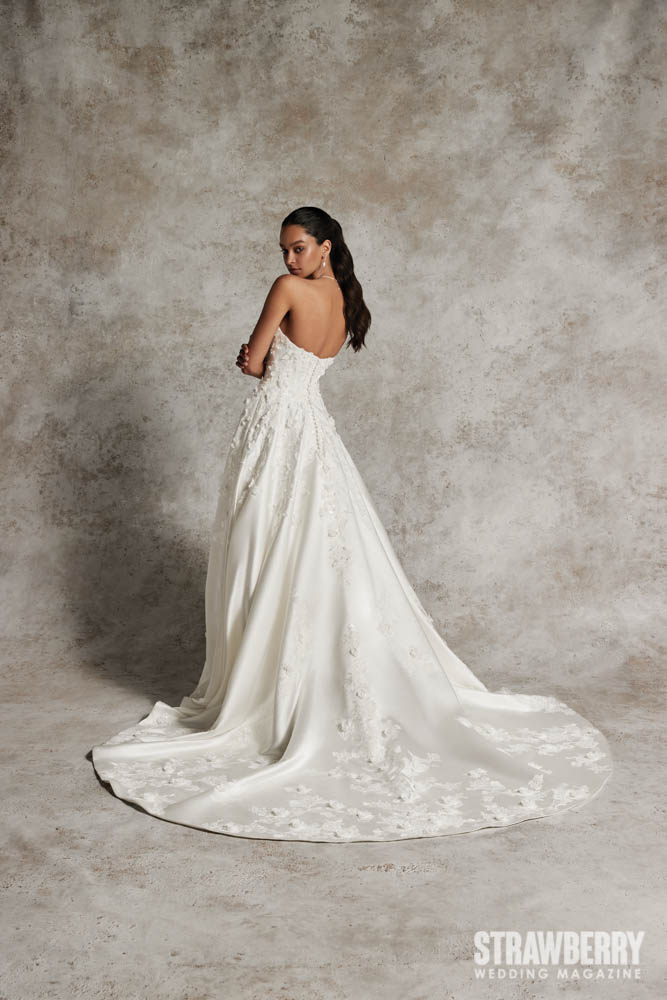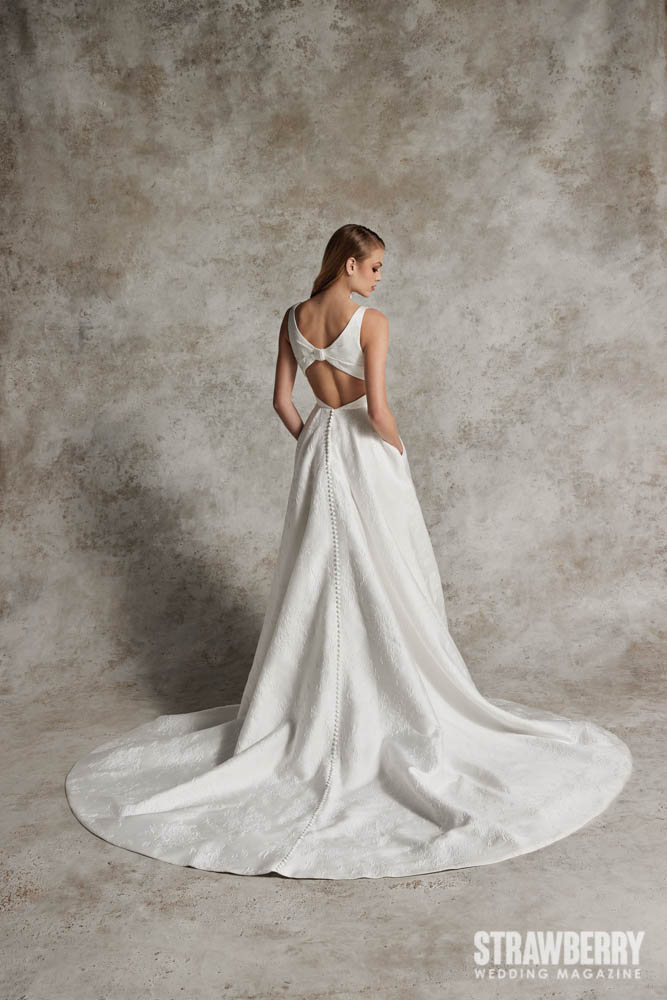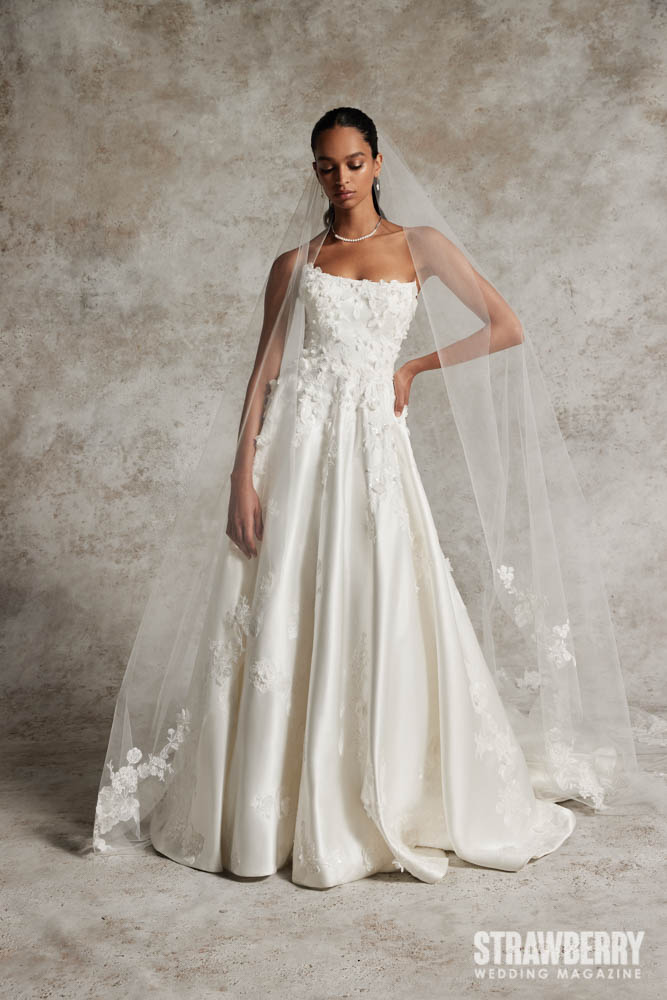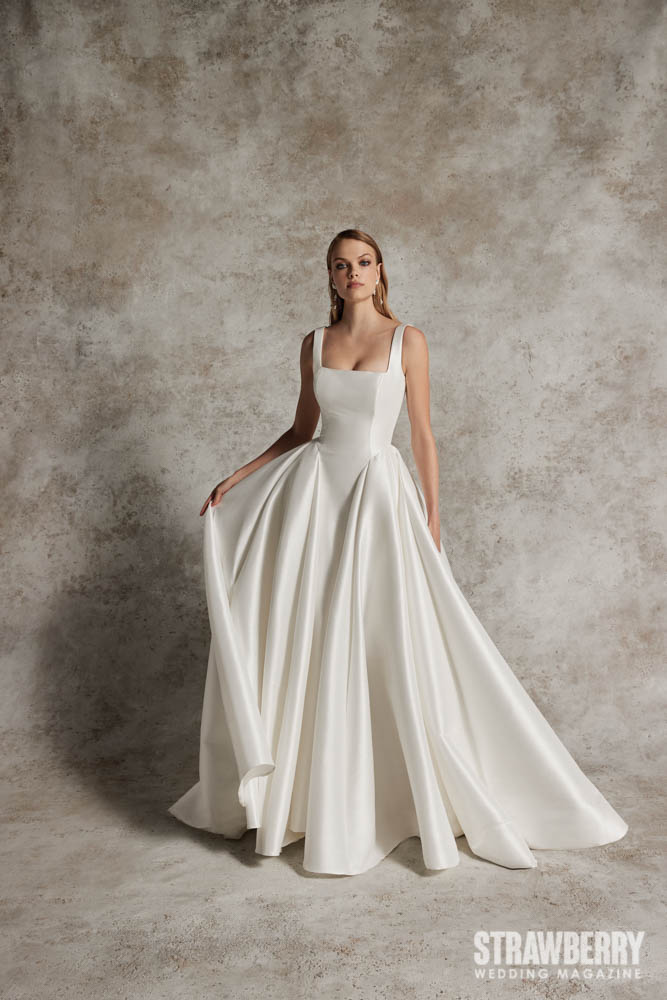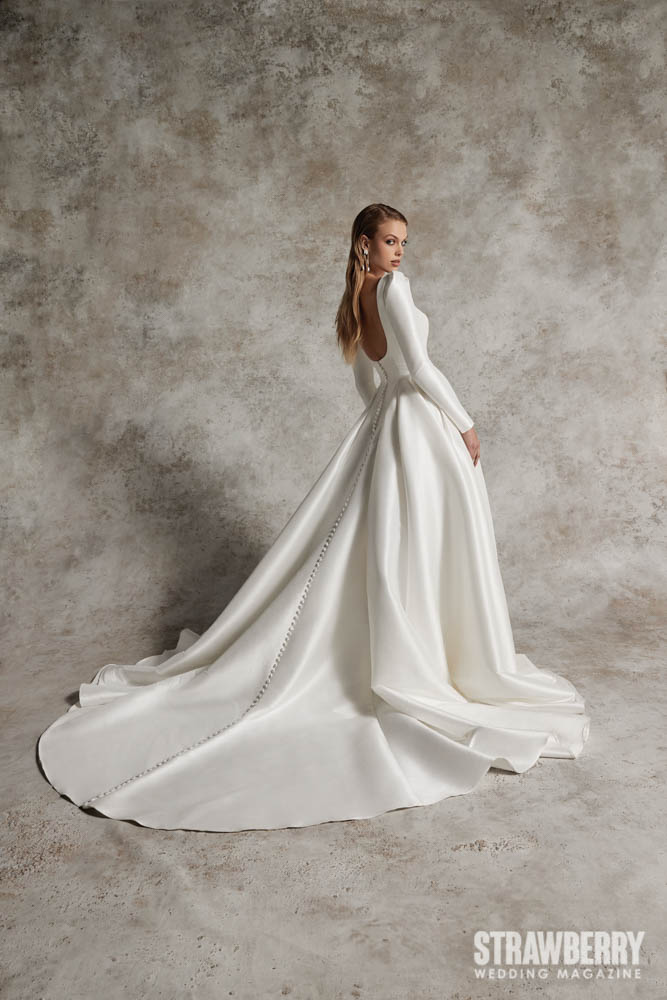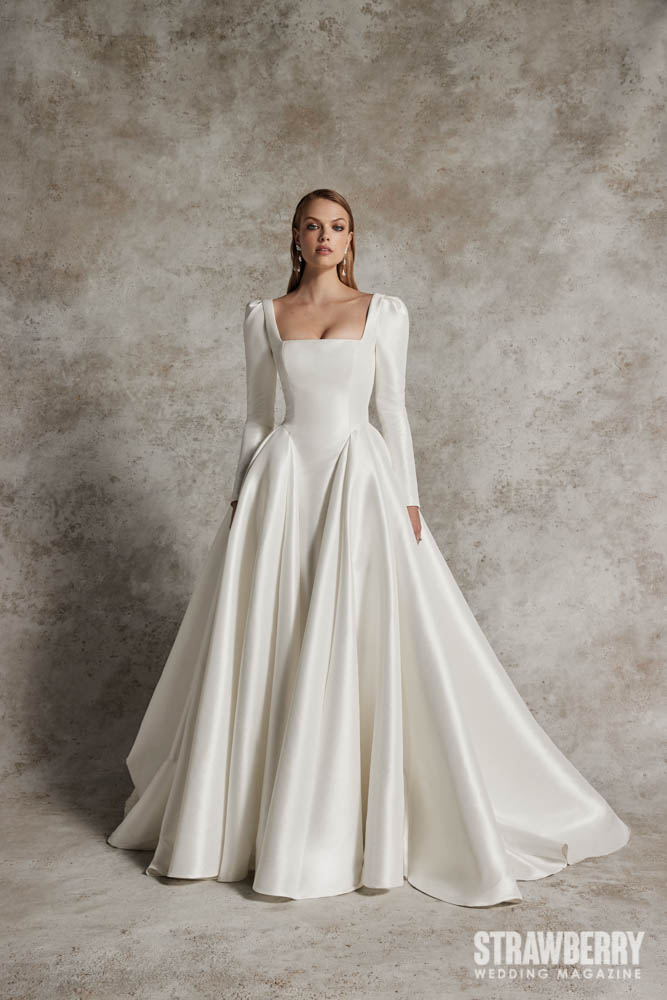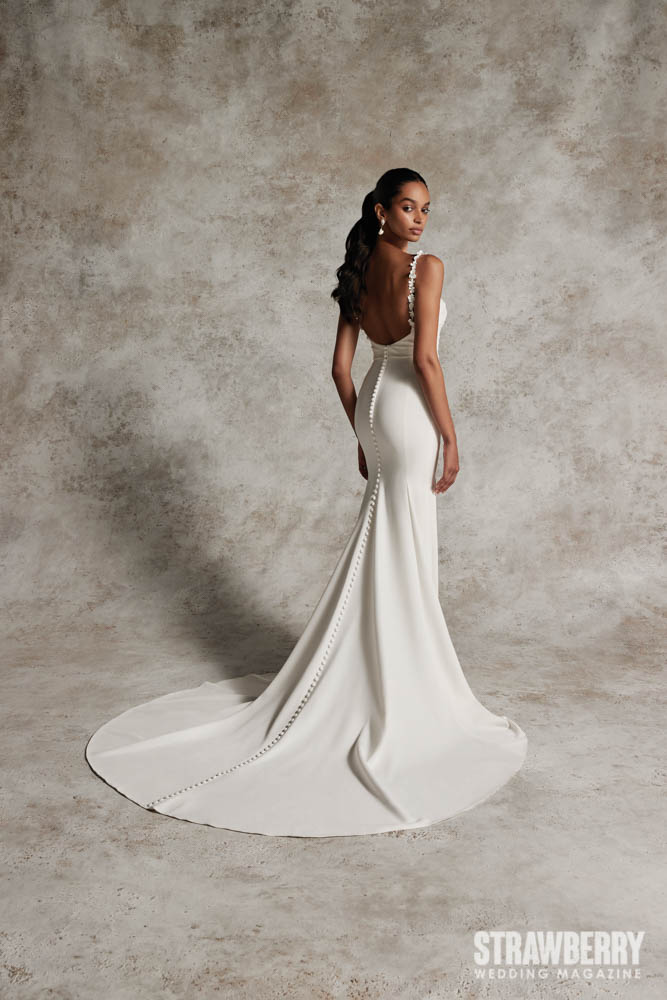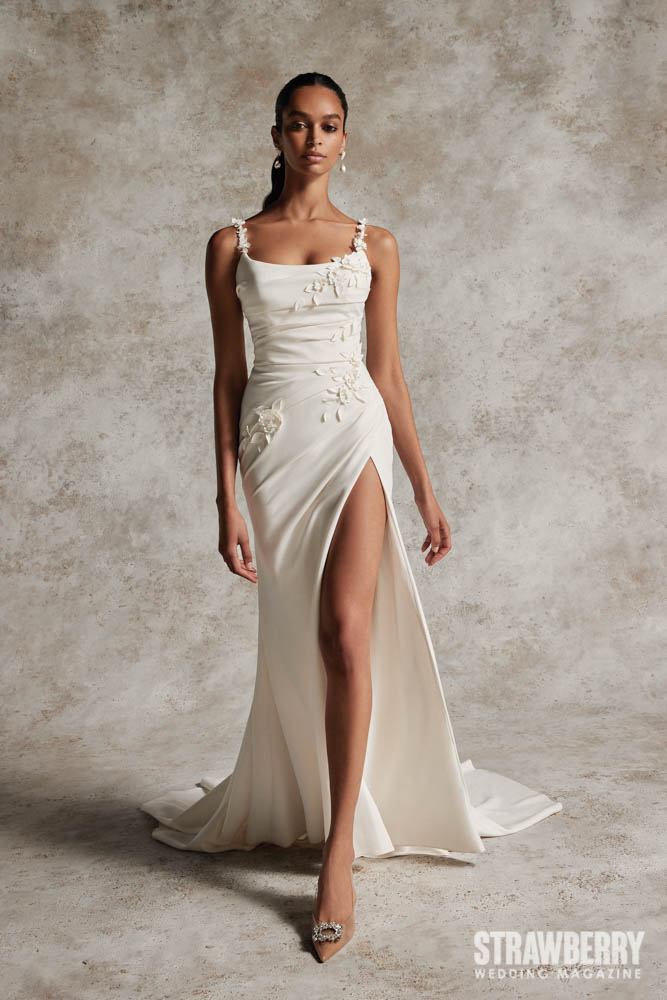 Embodying Life's Beautiful Anticipation
The silhouettes in this collection play a vital role too. In a sense, they resemble the natural progression of life and love as they blossom. Each curve, drape, and fold of the fabric tells a story of grace, elegance, and strength, attributes that often define the journey of waiting.
"Art of Waiting" is more than a collection of bridal gowns. This artwork is a testament to the moments that shape us, the patient heartbeats leading up to life's most memorable moments. Justin Alexander Signature has once again demonstrated that bridal couture is much more than designing gowns; it's about capturing emotions, stories, and the very essence of human existence. A bride-to-be choosing this collection is more than just choosing a dress; they are embracing a narrative, one of patience, anticipation, and incredible beauty.