A Journey Down the Bridal Path
Within the prestigious confines of The Lotos Club in New York City, Nardos presented its new collection for the New York Luxury Bridal Fashion Week. This Fall 2024 line deeply channels the varied emotions and experiences of a bride as she makes her journey down the aisle. With anticipation, dreams, and heartfelt memories at the core, each gown encapsulates the pure and profound beauty of this cherished moment.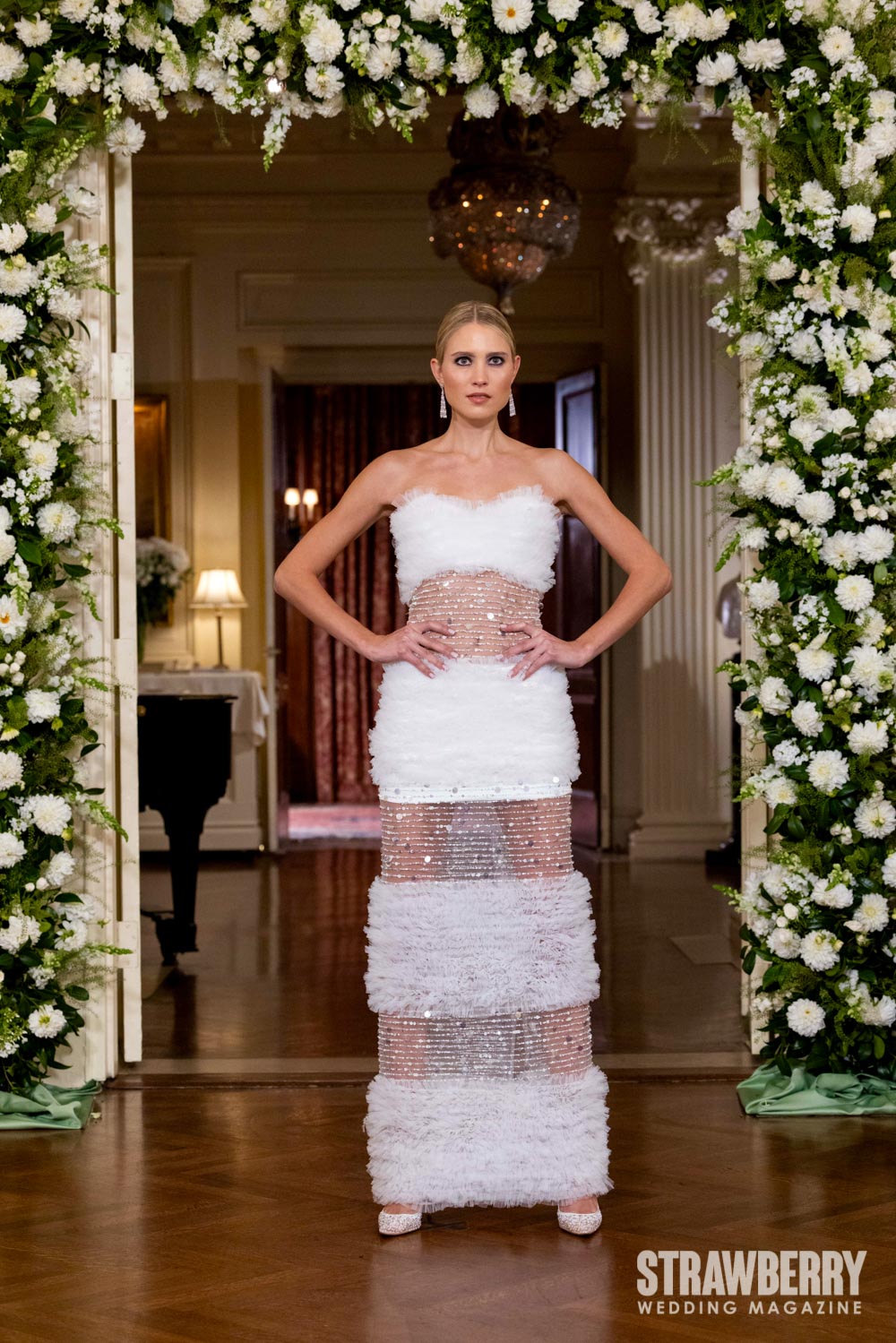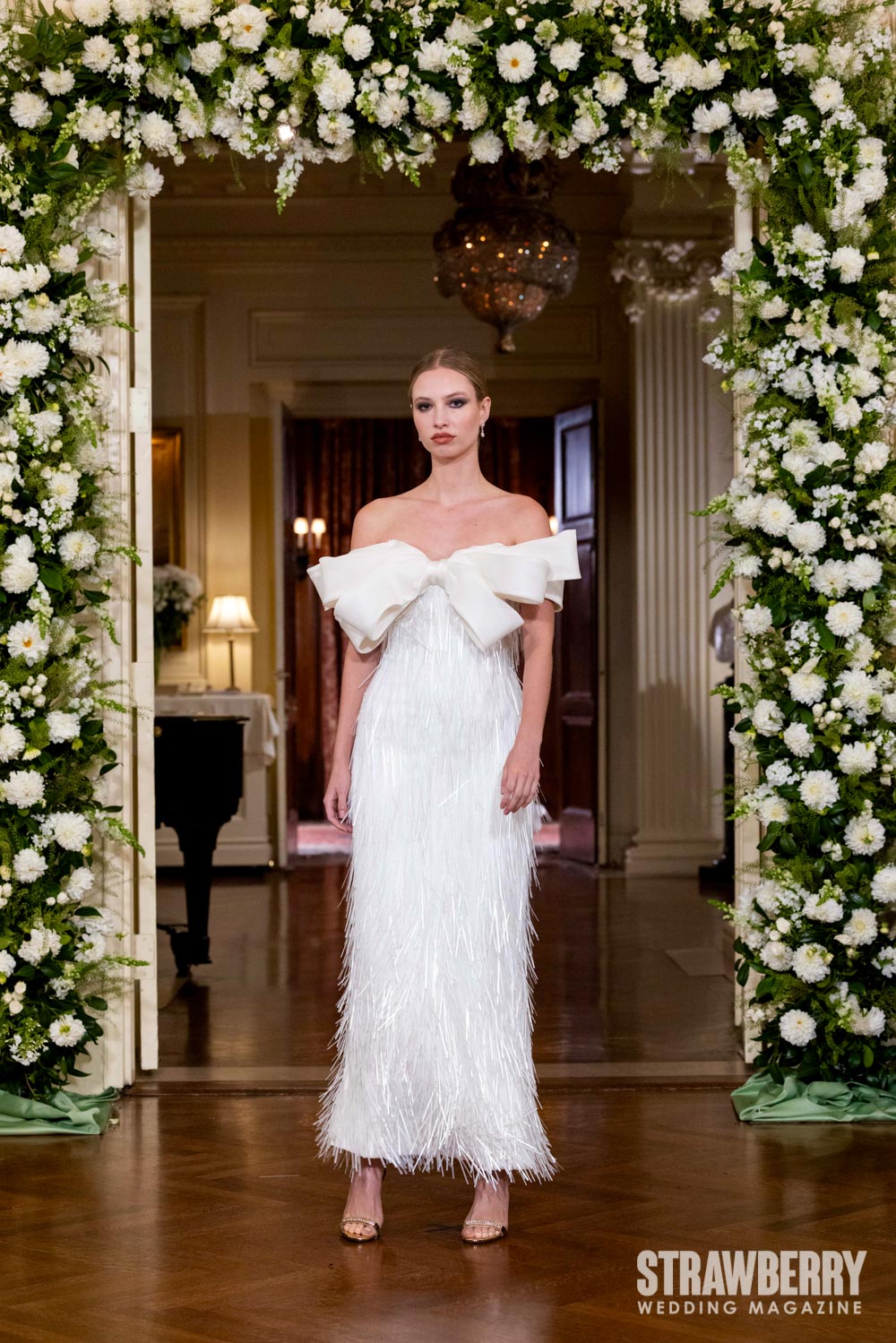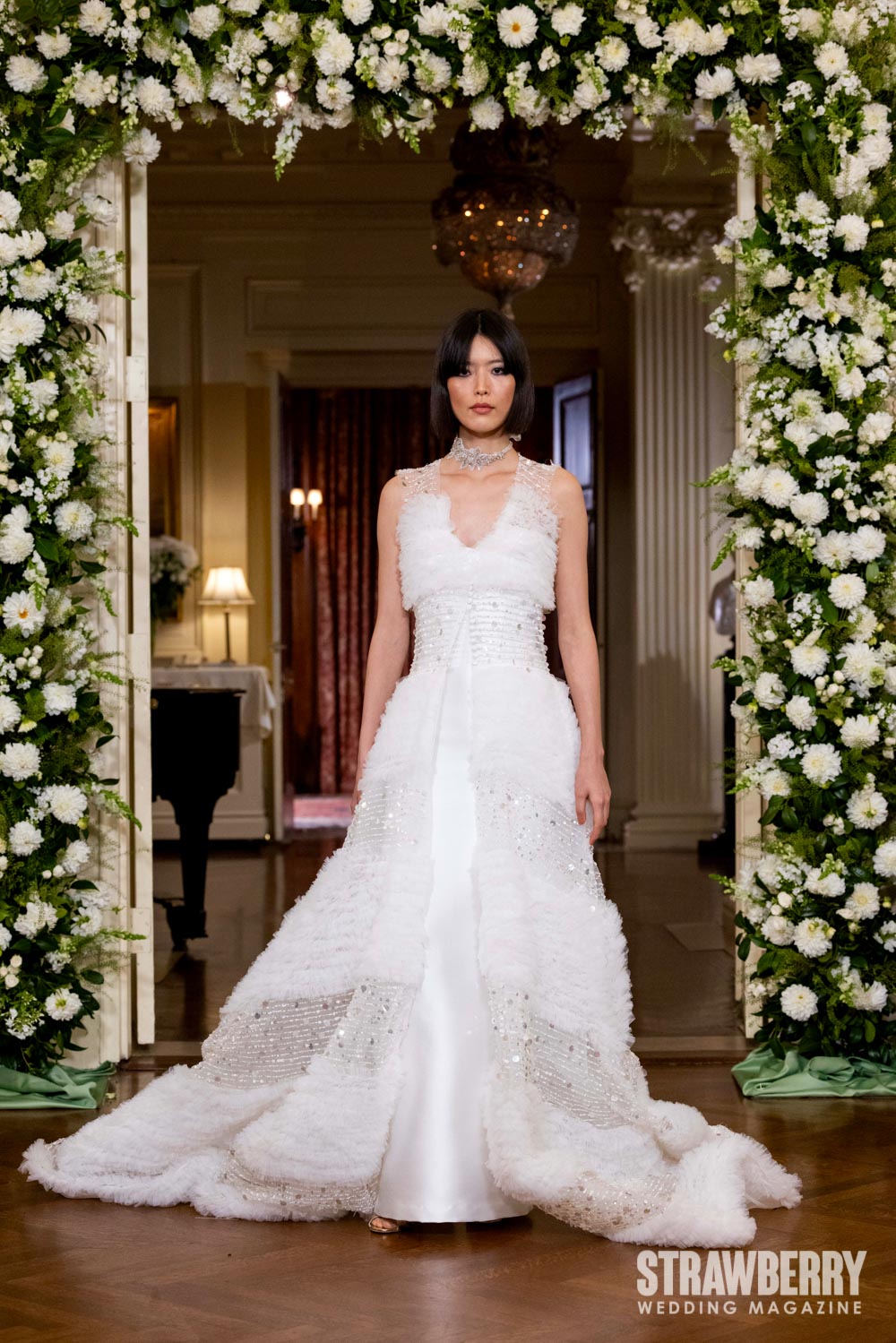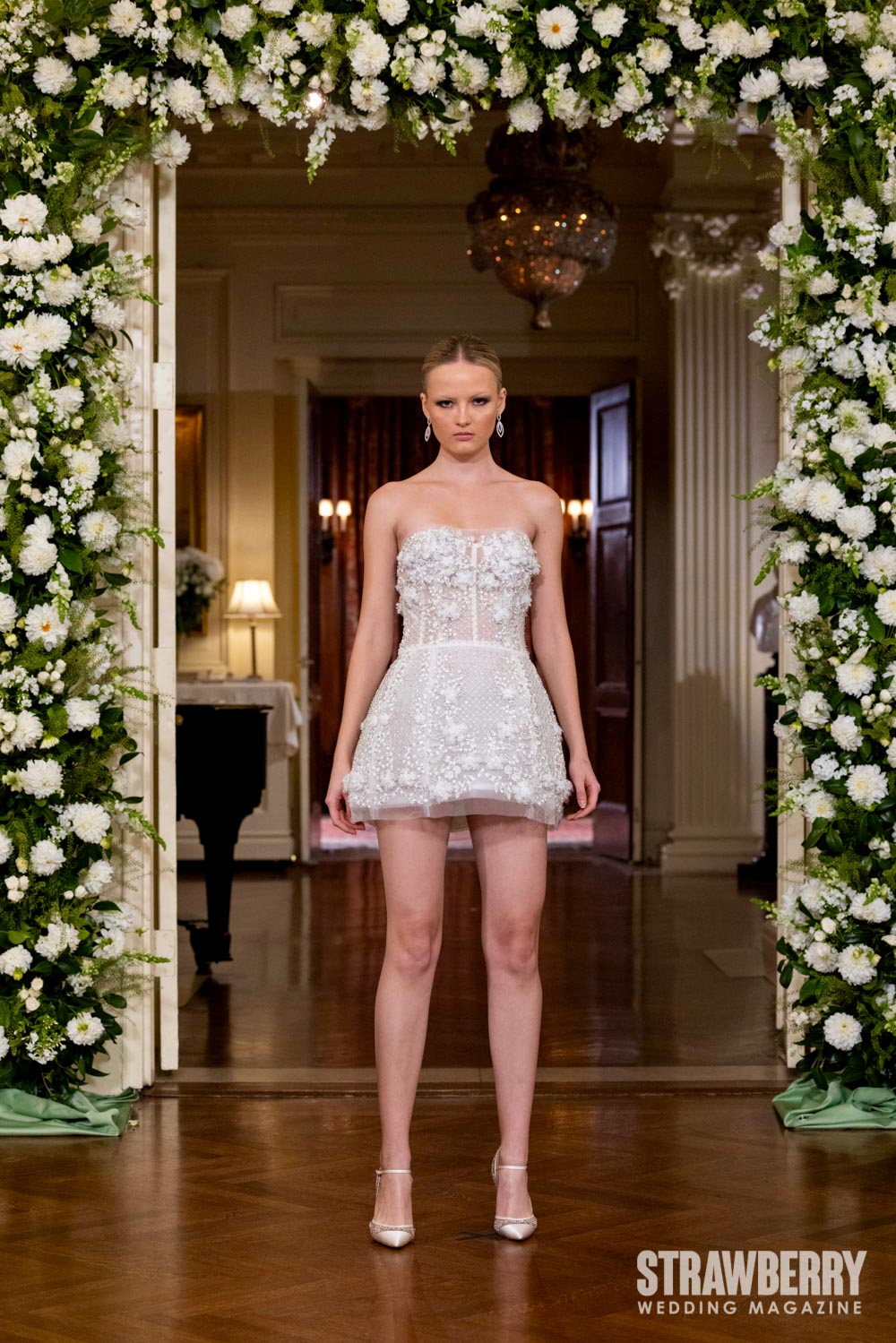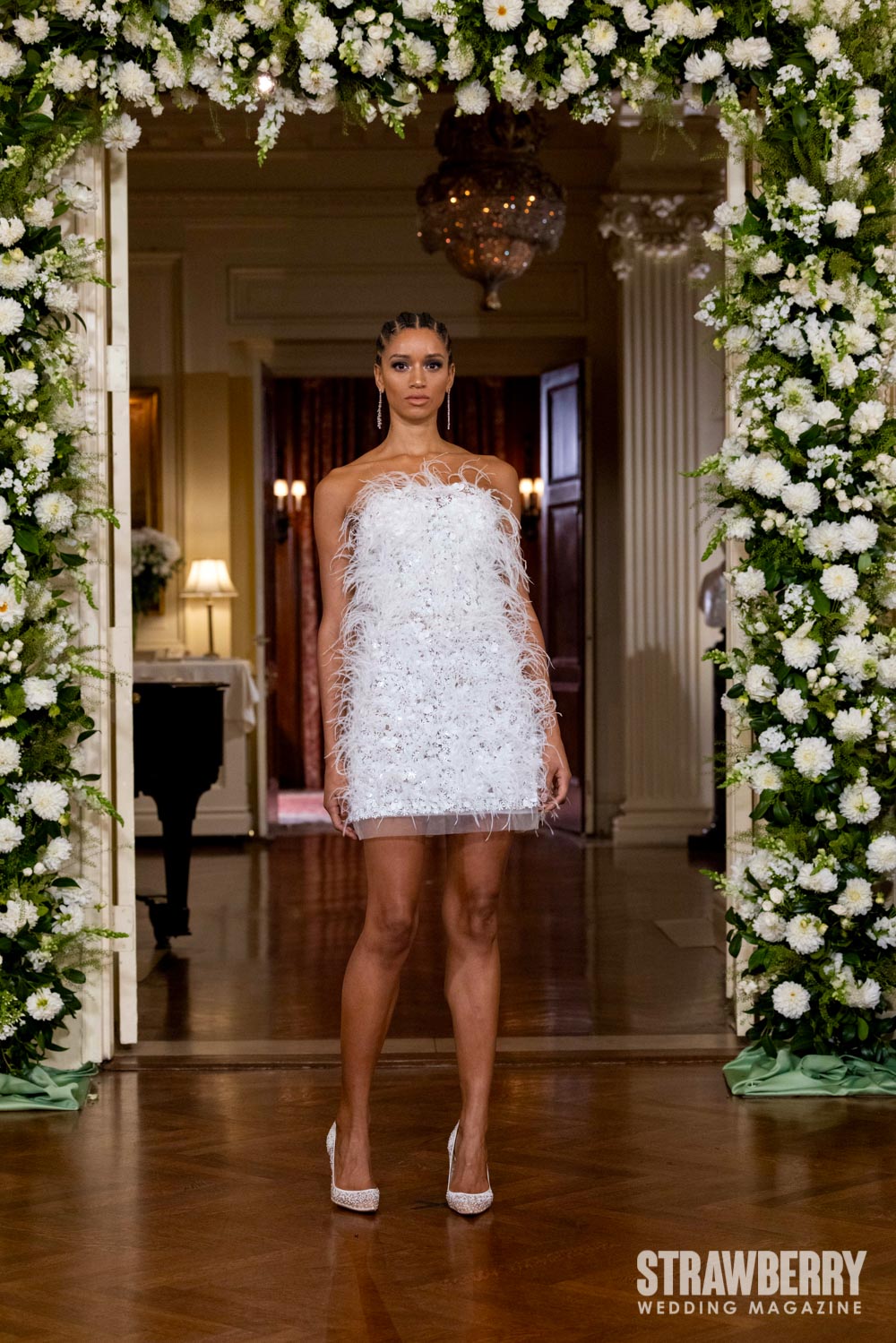 The Language of Texture
The essence of Nardos' collection is not merely in its design, but profoundly within the textures that grace each dress.These finely crafted textures evoke the spirit of antique architecture, reminiscent of time-honored churches that have stood as silent witnesses to numerous love stories. This collection isn't solely about fabric or design; it's a testament to love's enduring narrative.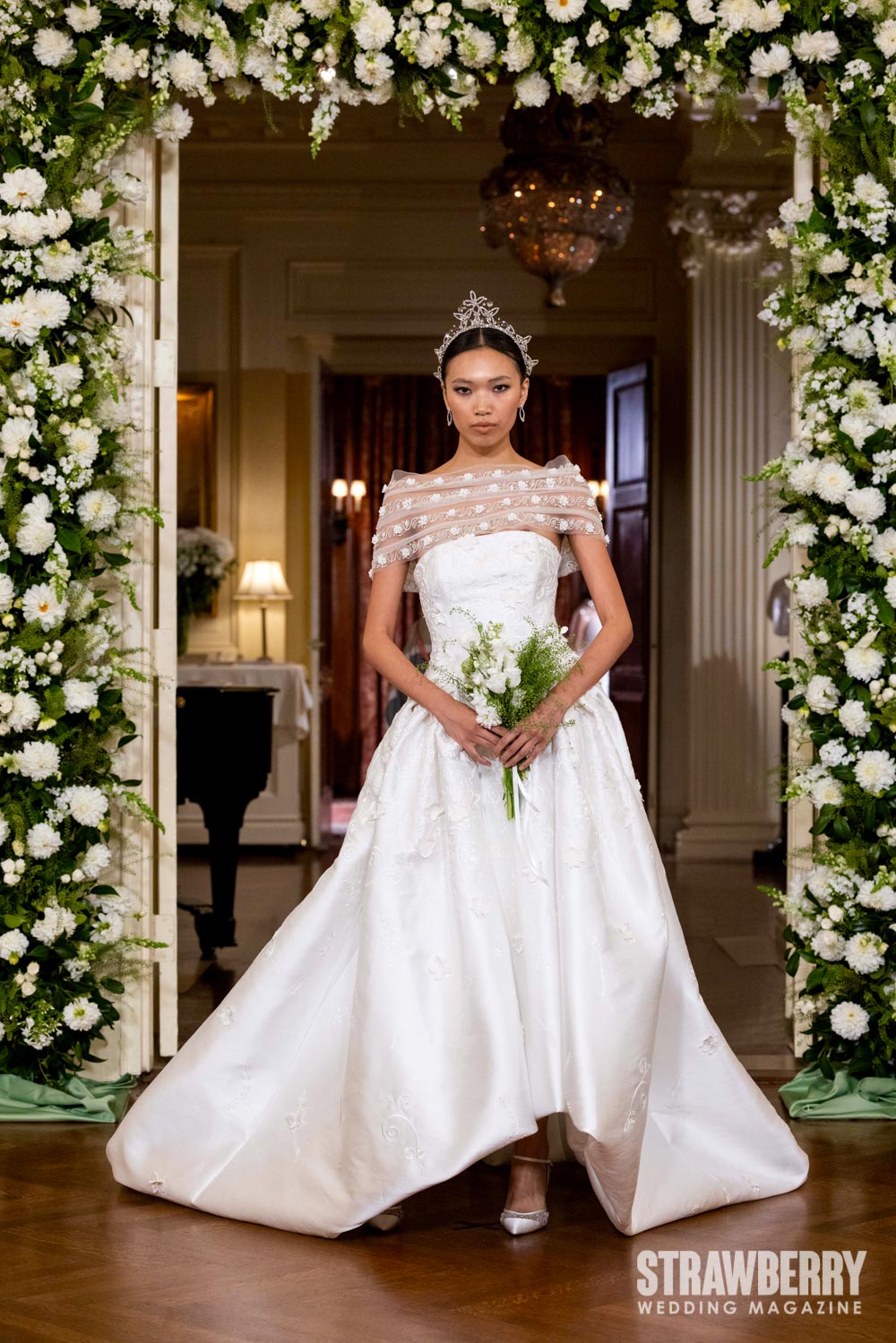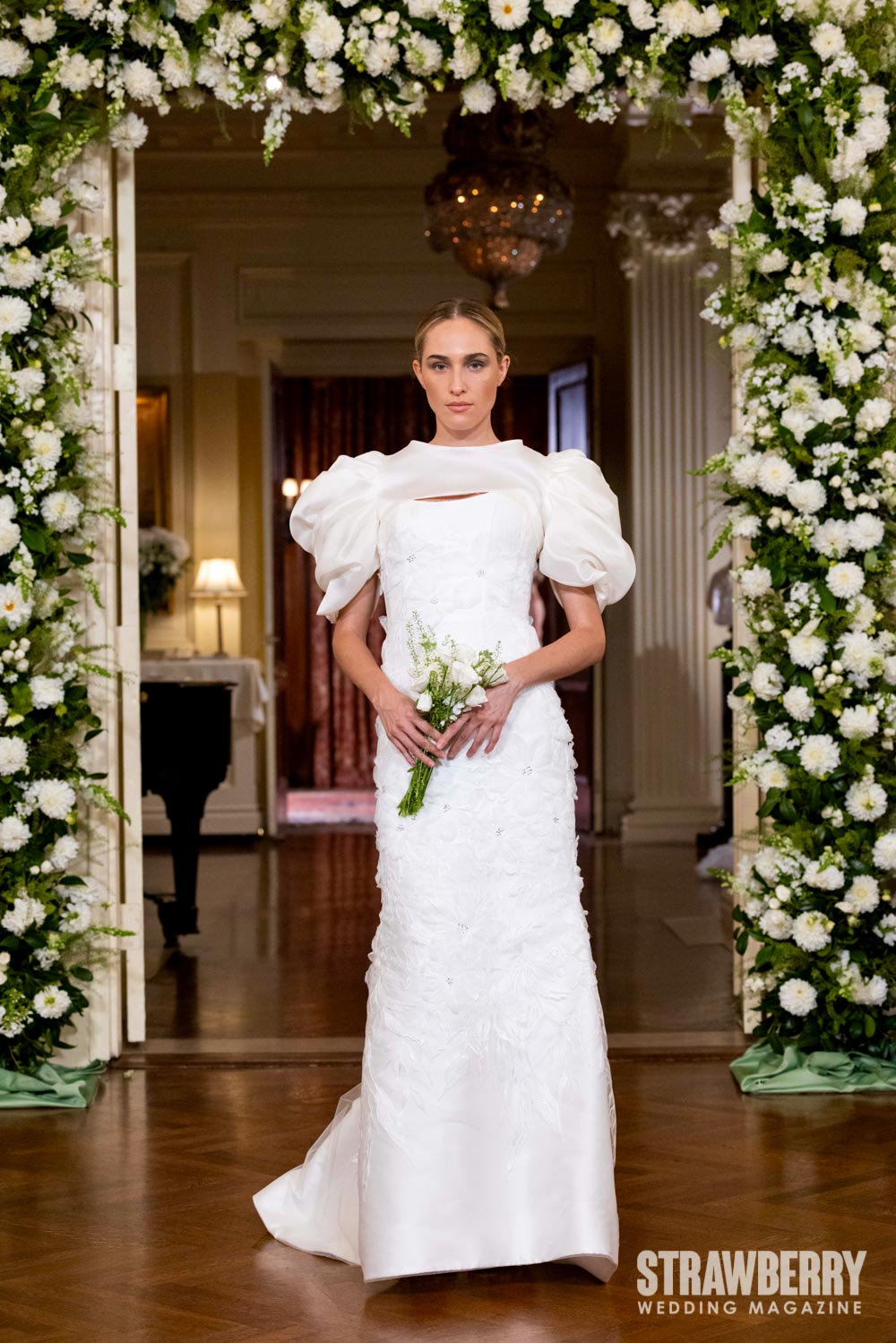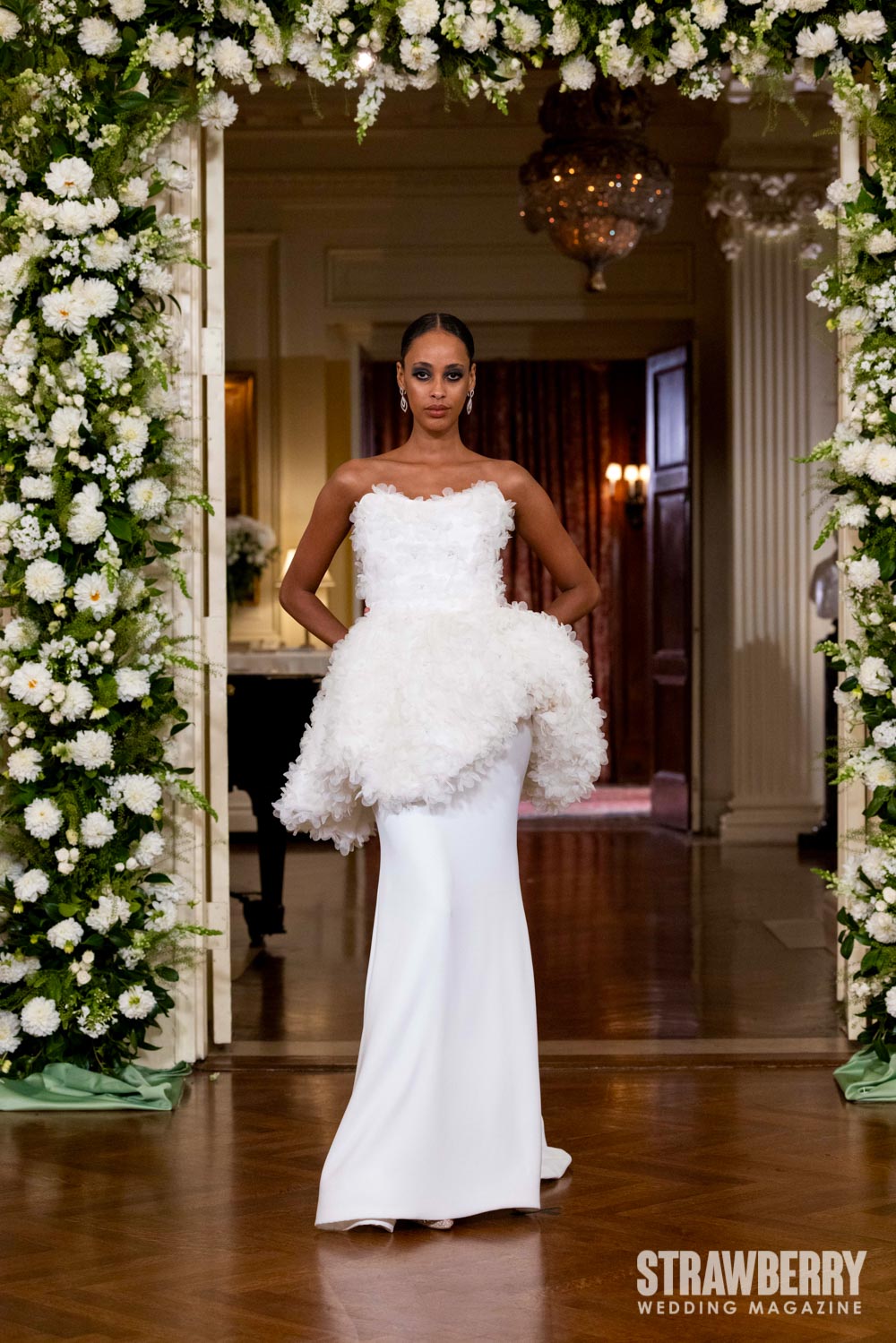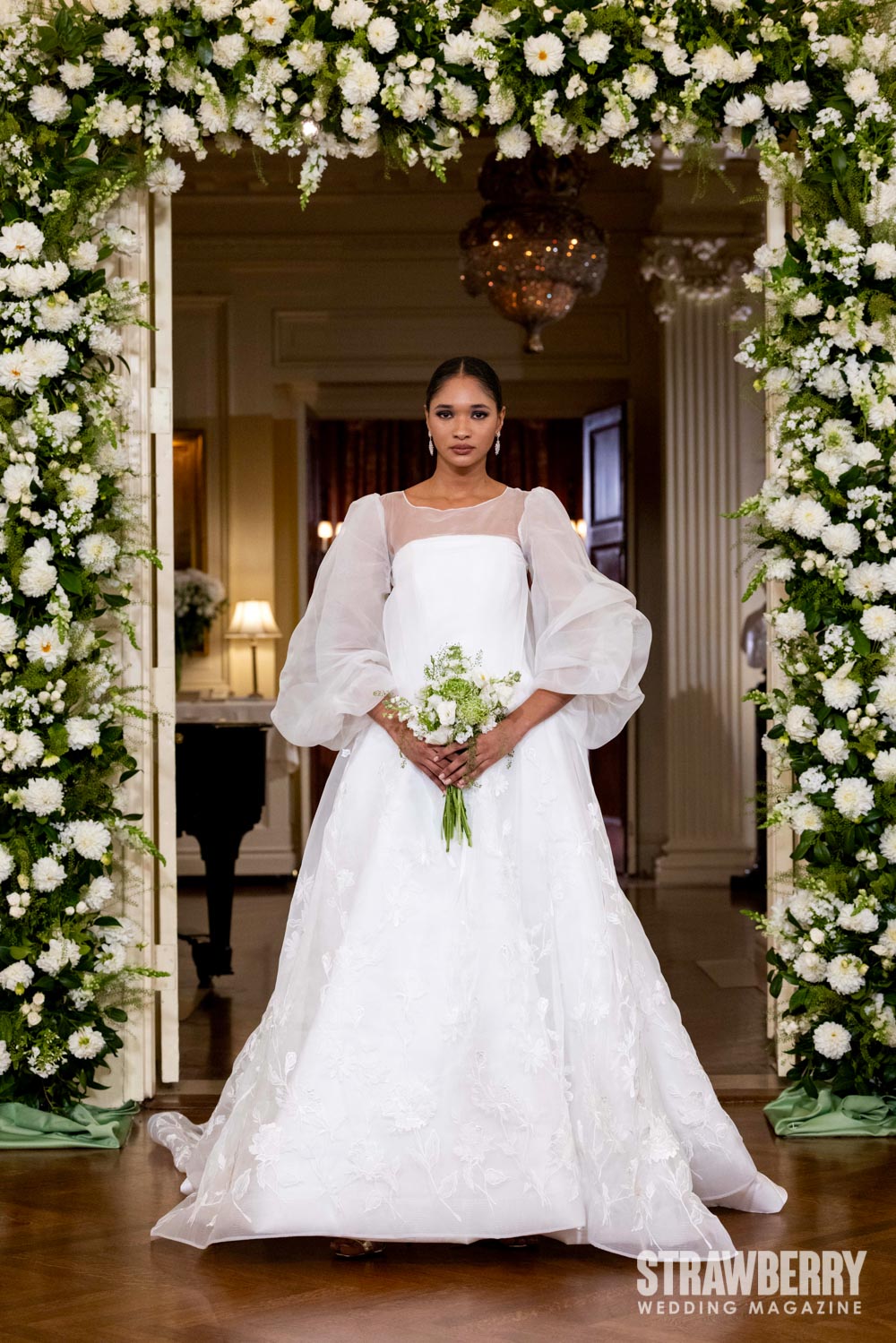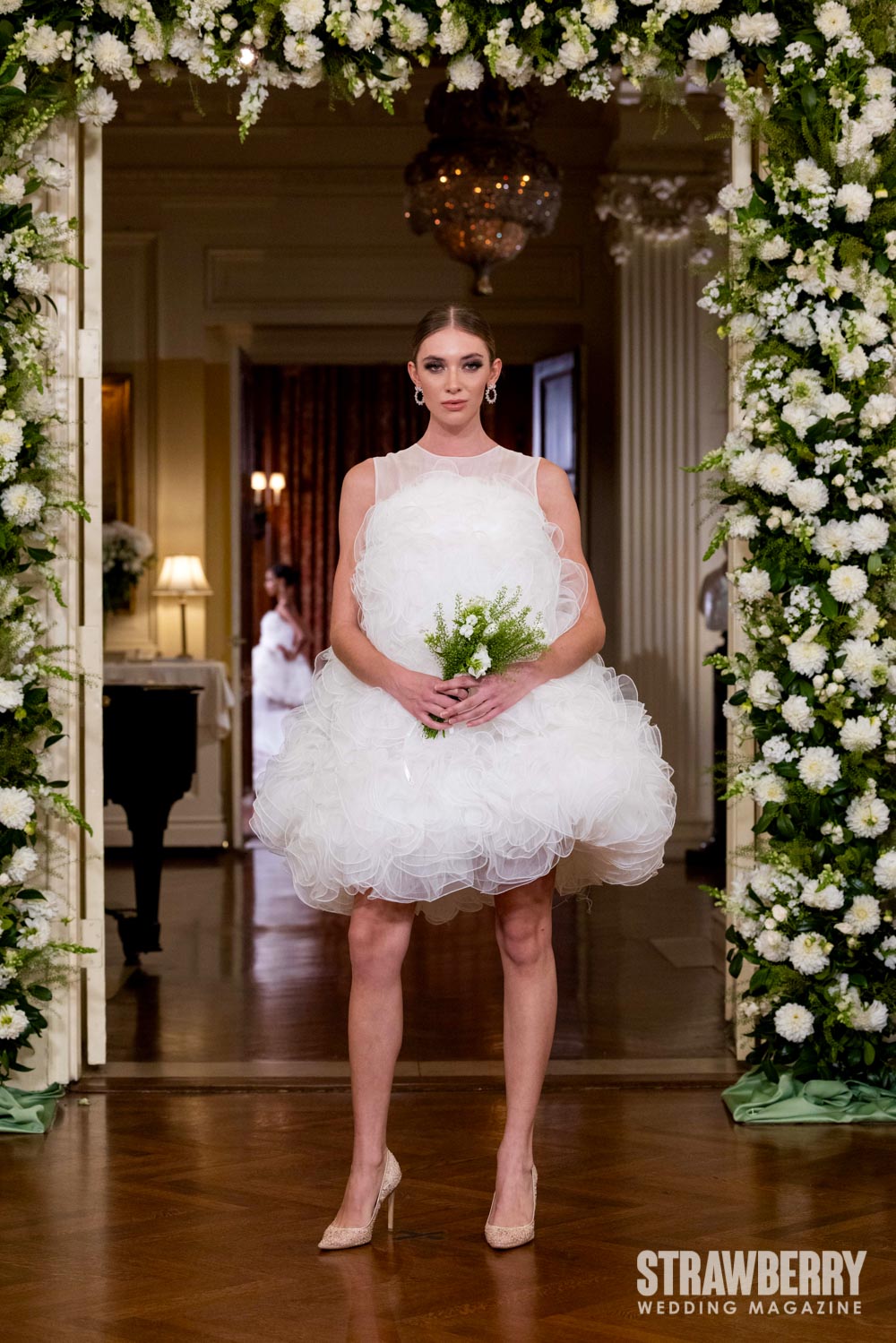 Echoes of Vintage Majesty
Nardos pays homage to history with the inclusion of vintage headpieces, infusing modern bridal fashion with hints of age-old grandeur. This synergy between the past's grace and today's aesthetics is where Nardos truly shines. Each piece, design, and texture is a heartfelt commitment to celebrate yesteryears while looking forward with hope.
Nardos' Fall 2024 collection isn't just bridal wear; it's an emotive journey, a captivating tale, and a tribute to the ceaseless dance of love. Each dress stands as a beacon, highlighting that genuine beauty transcends time.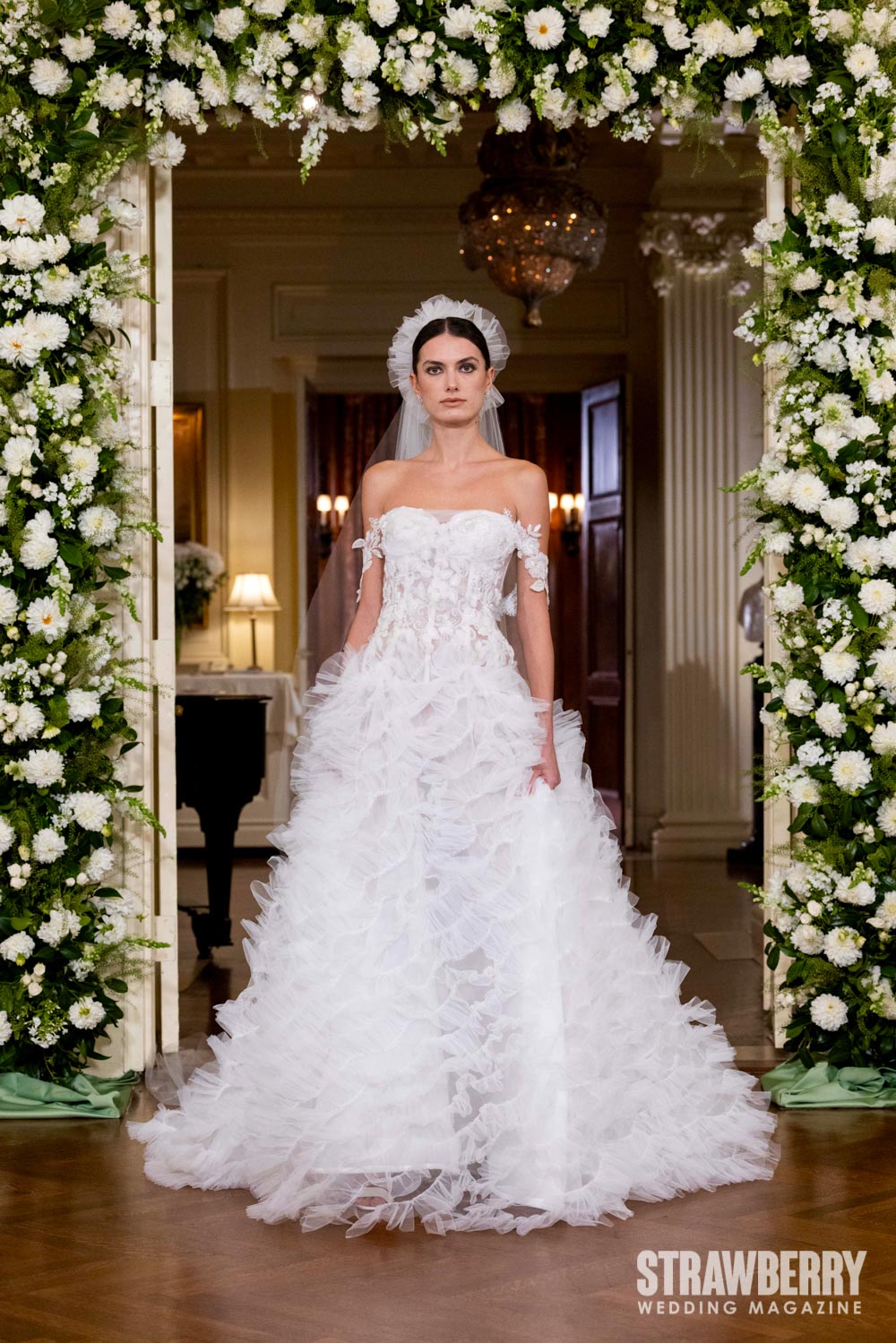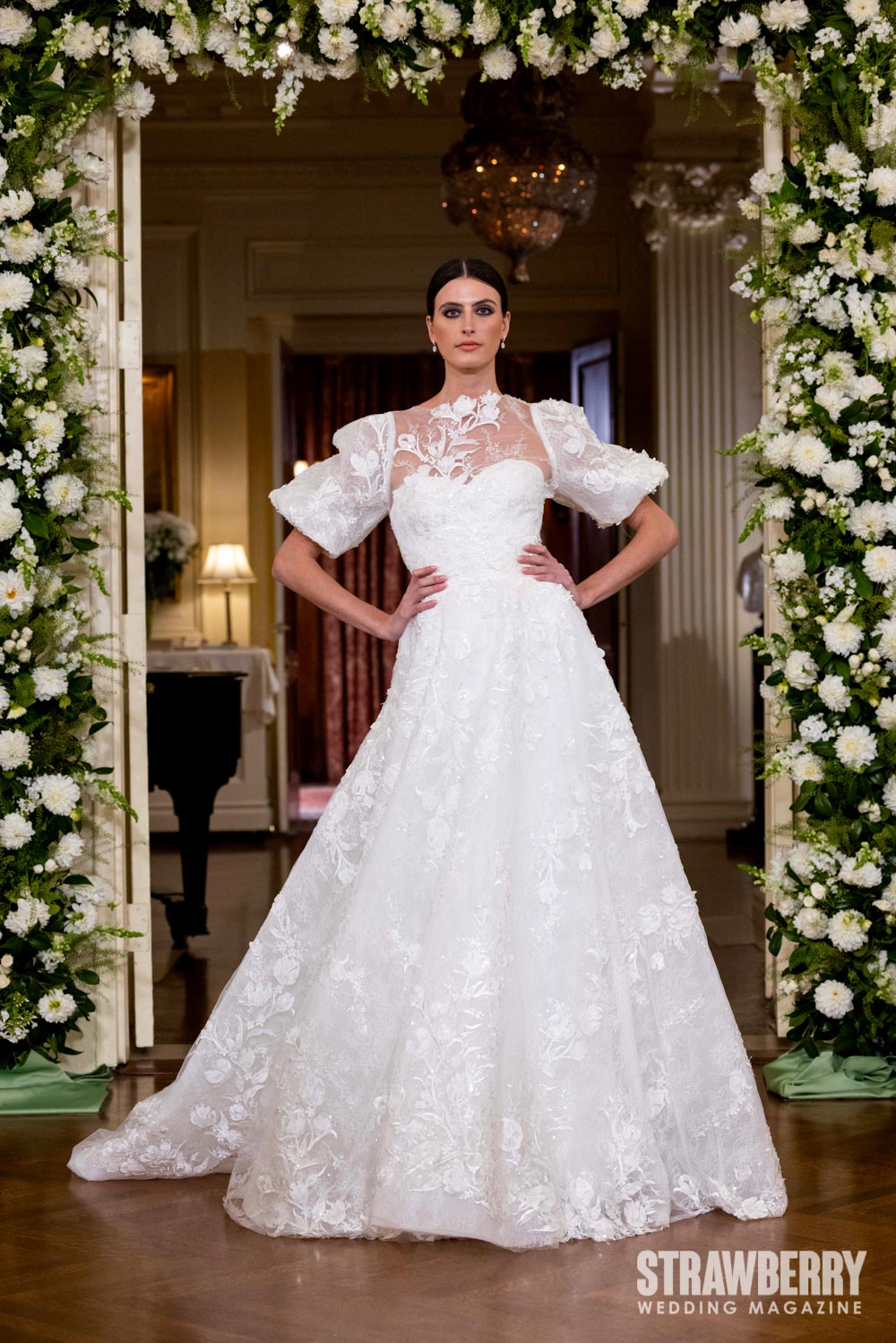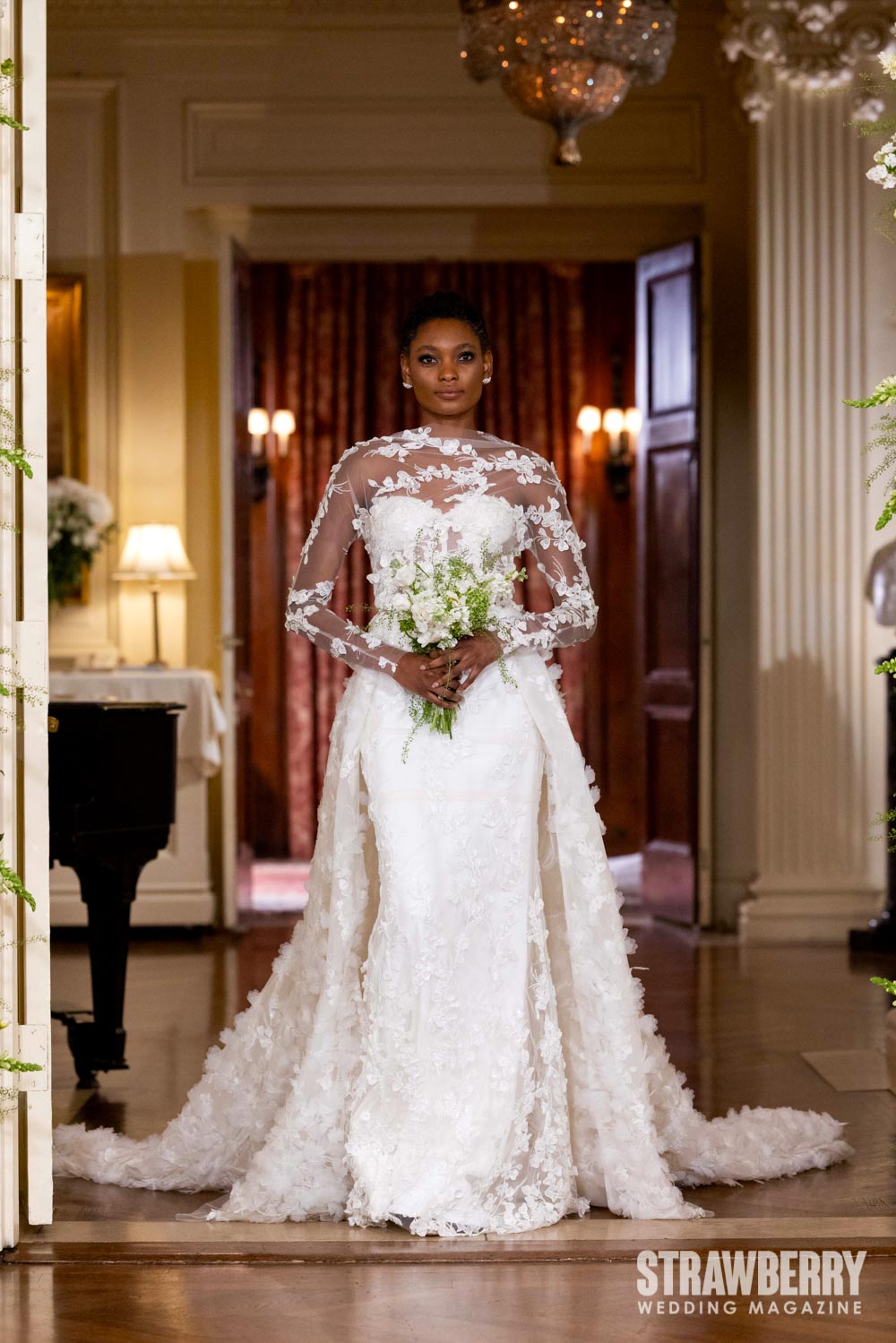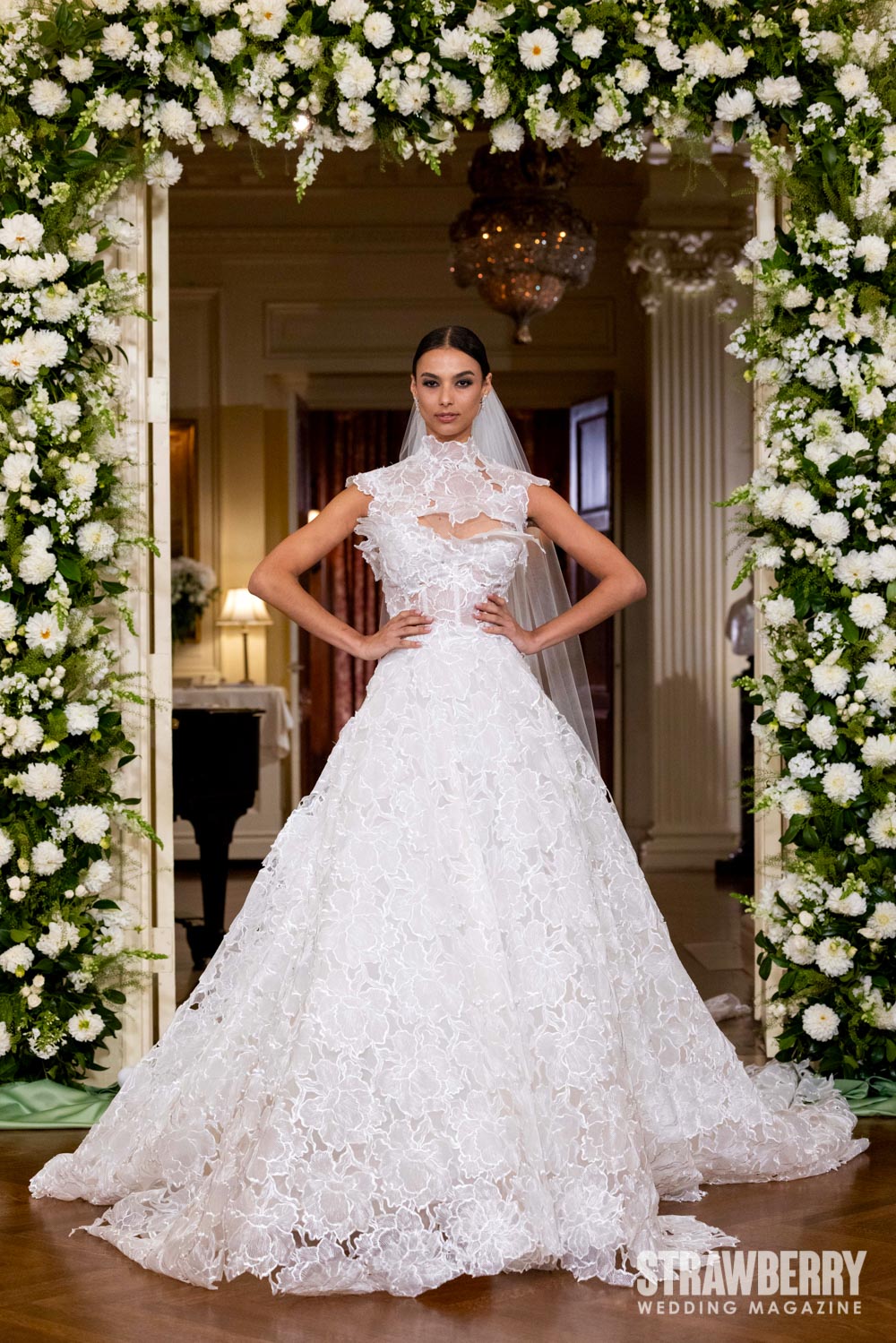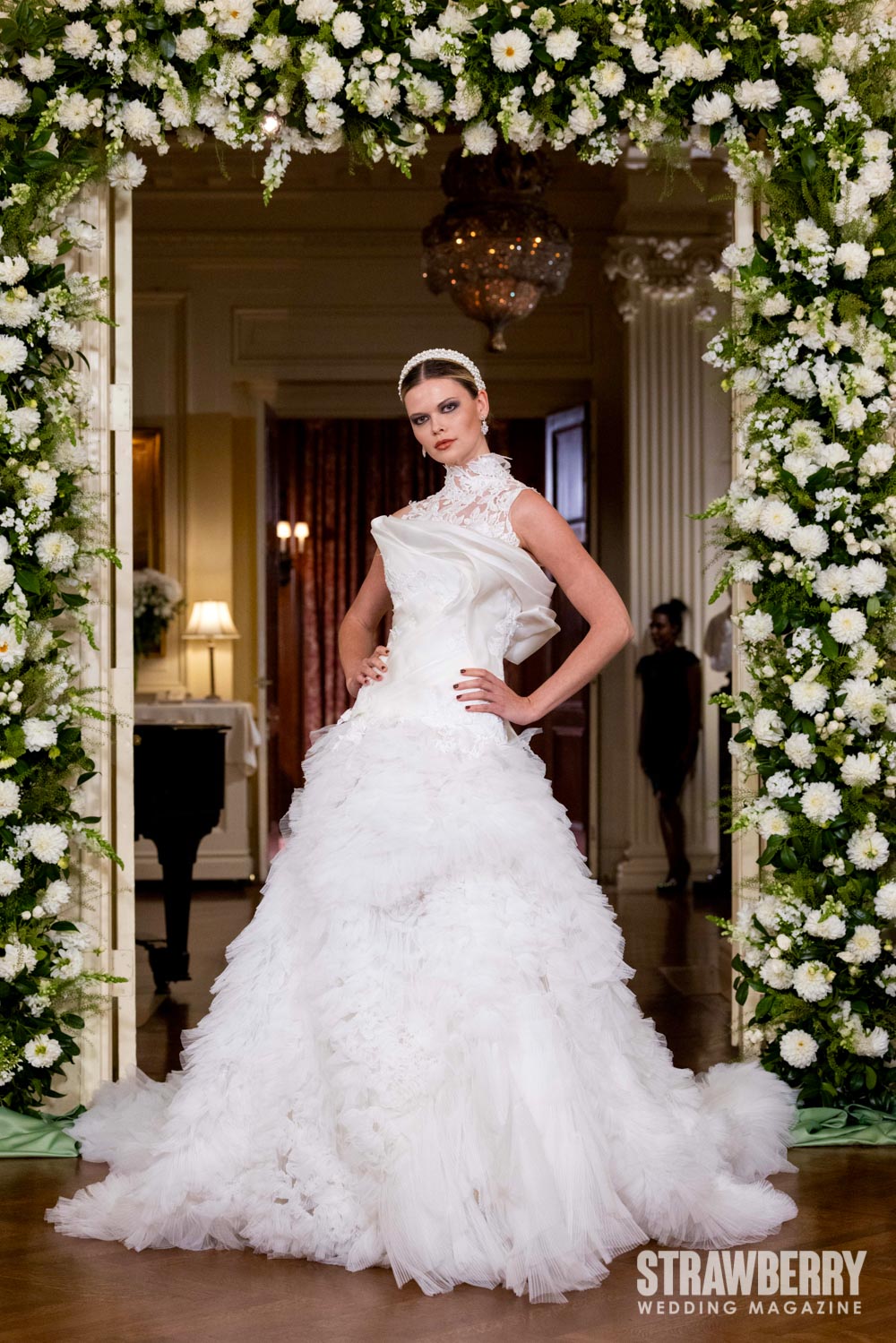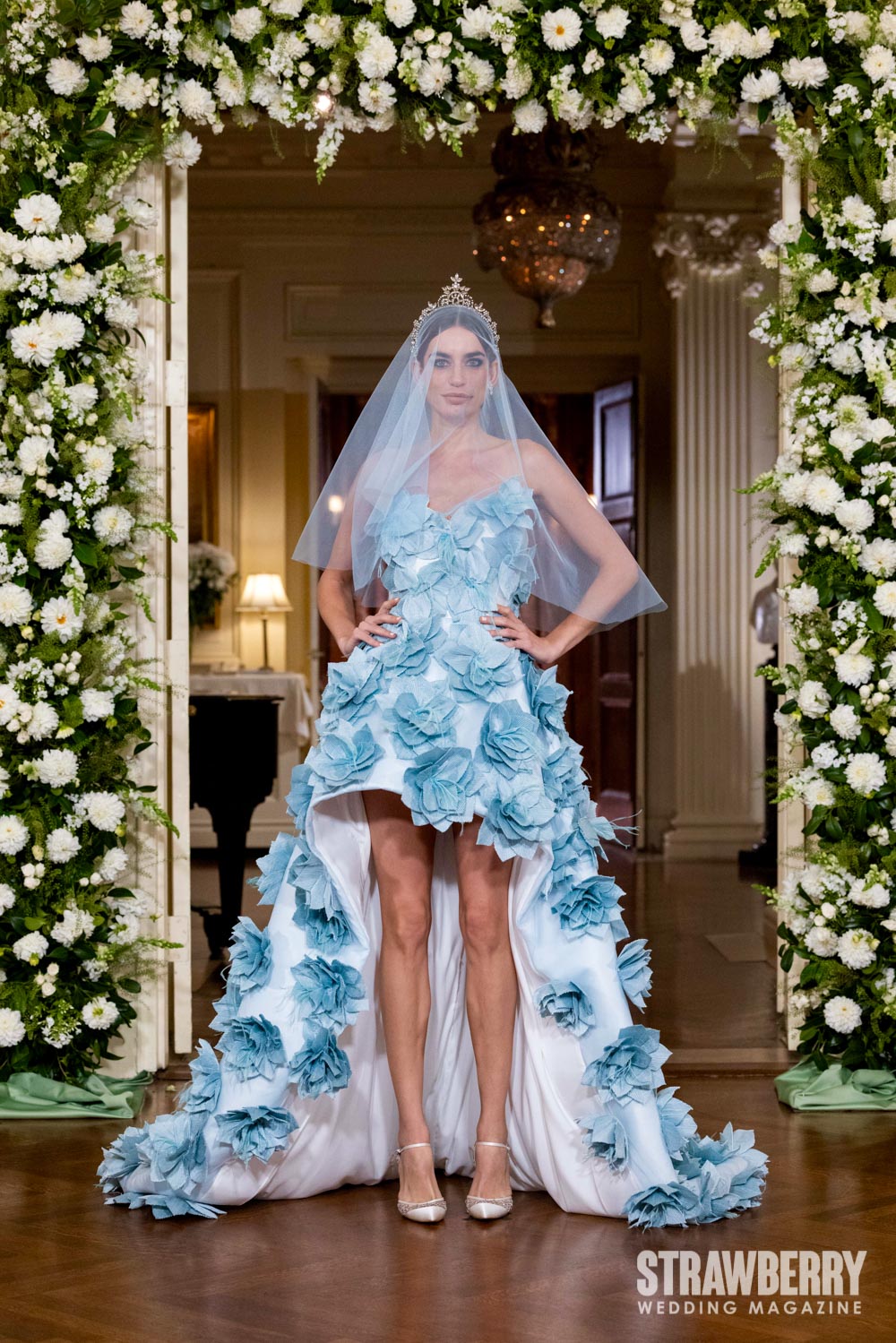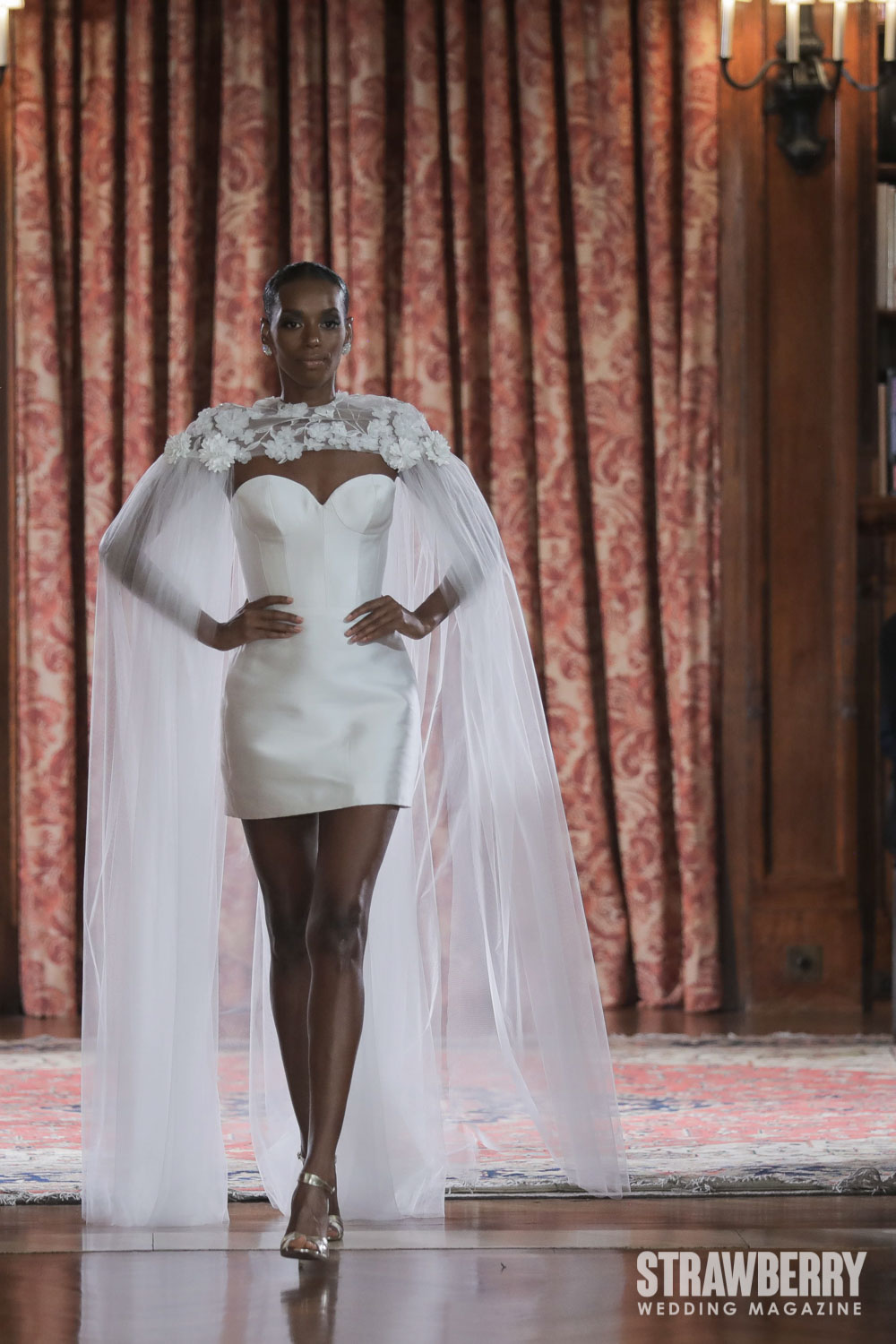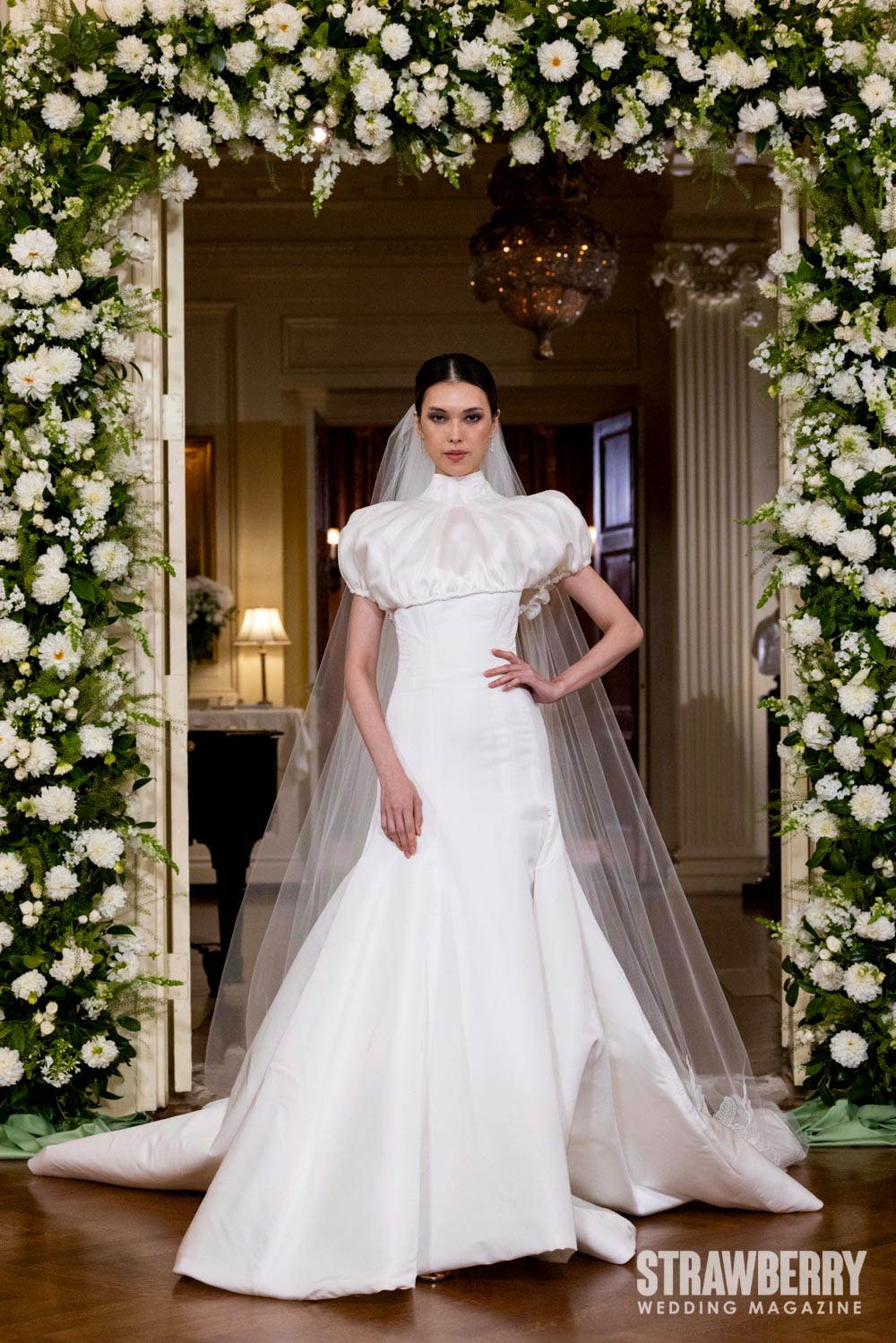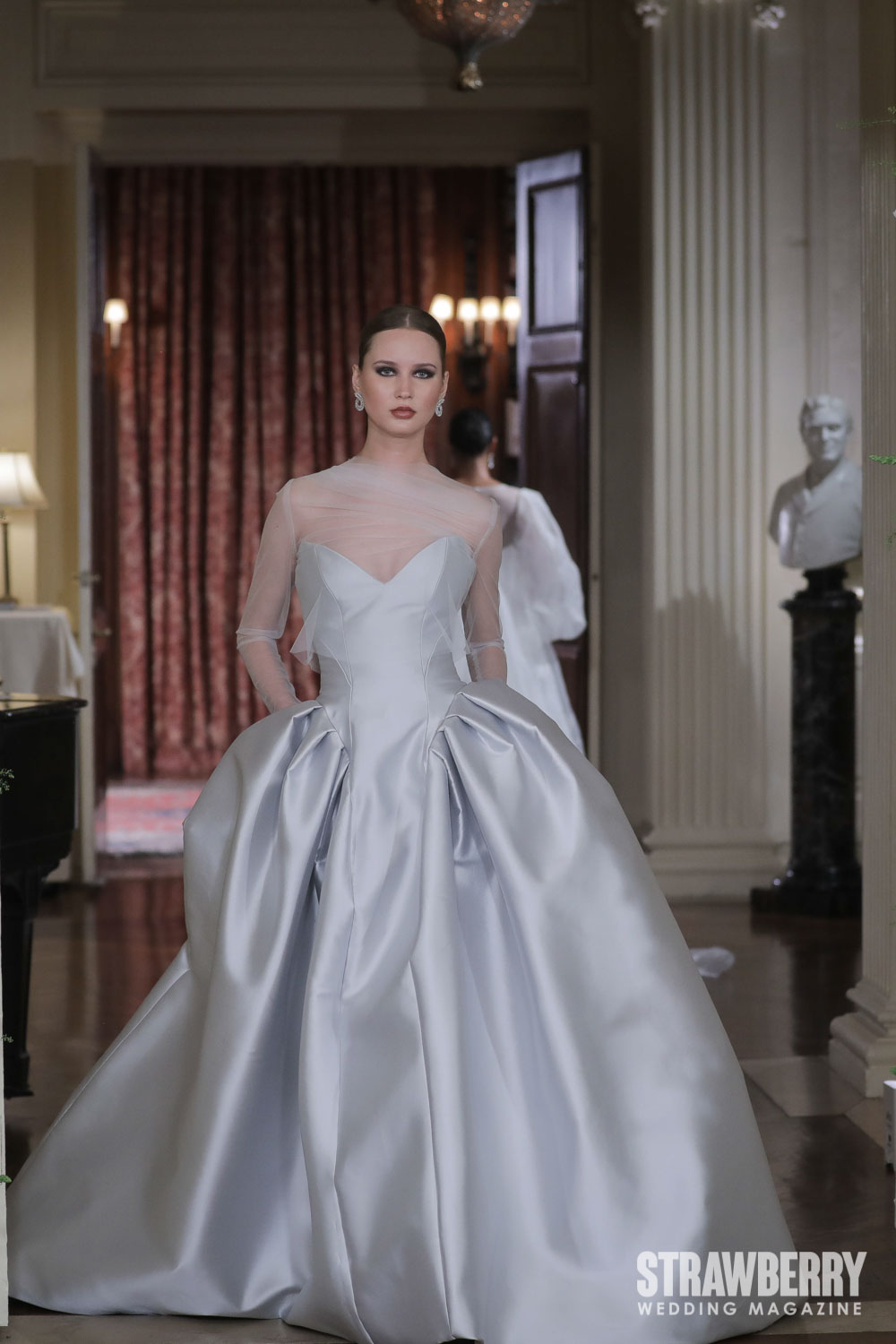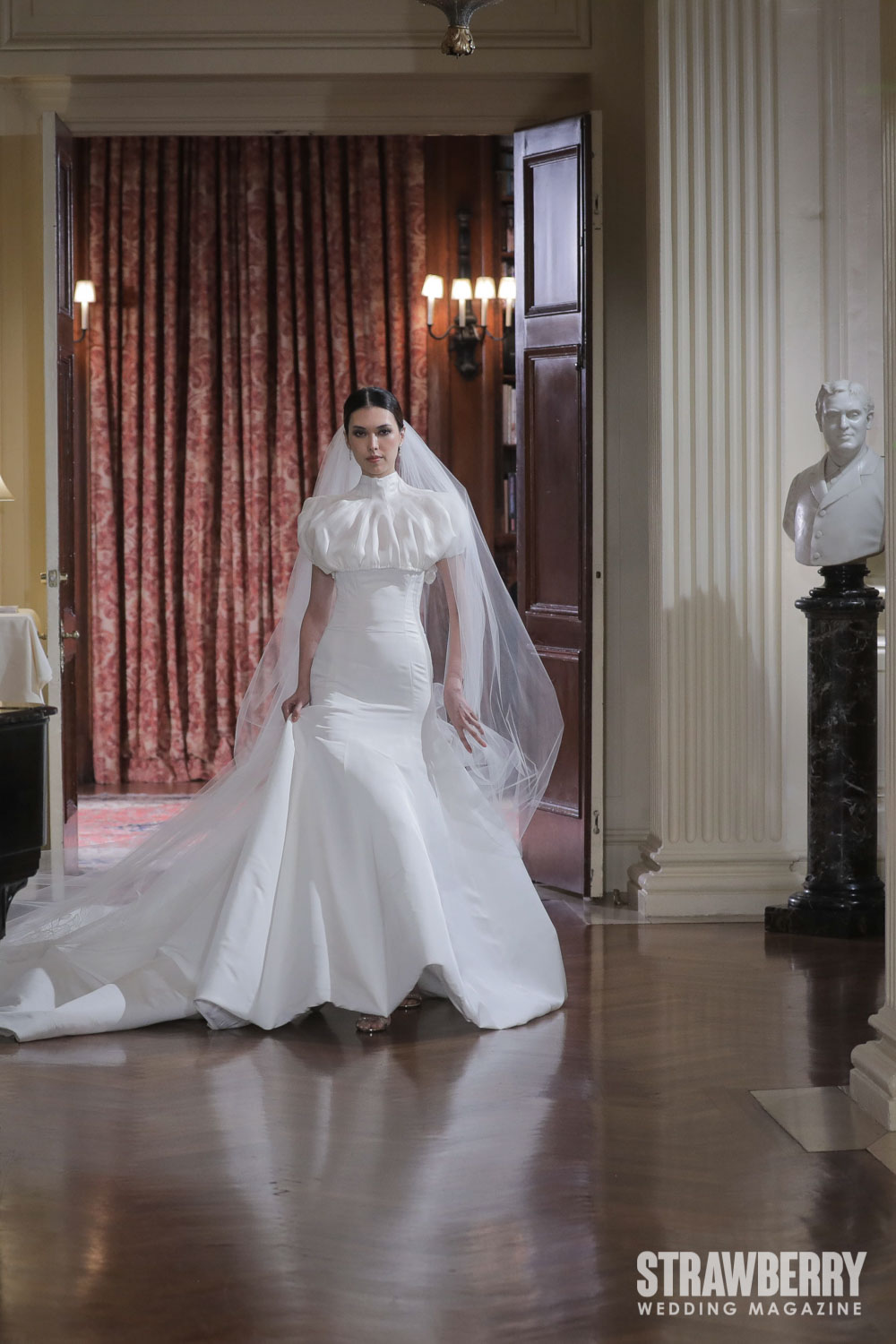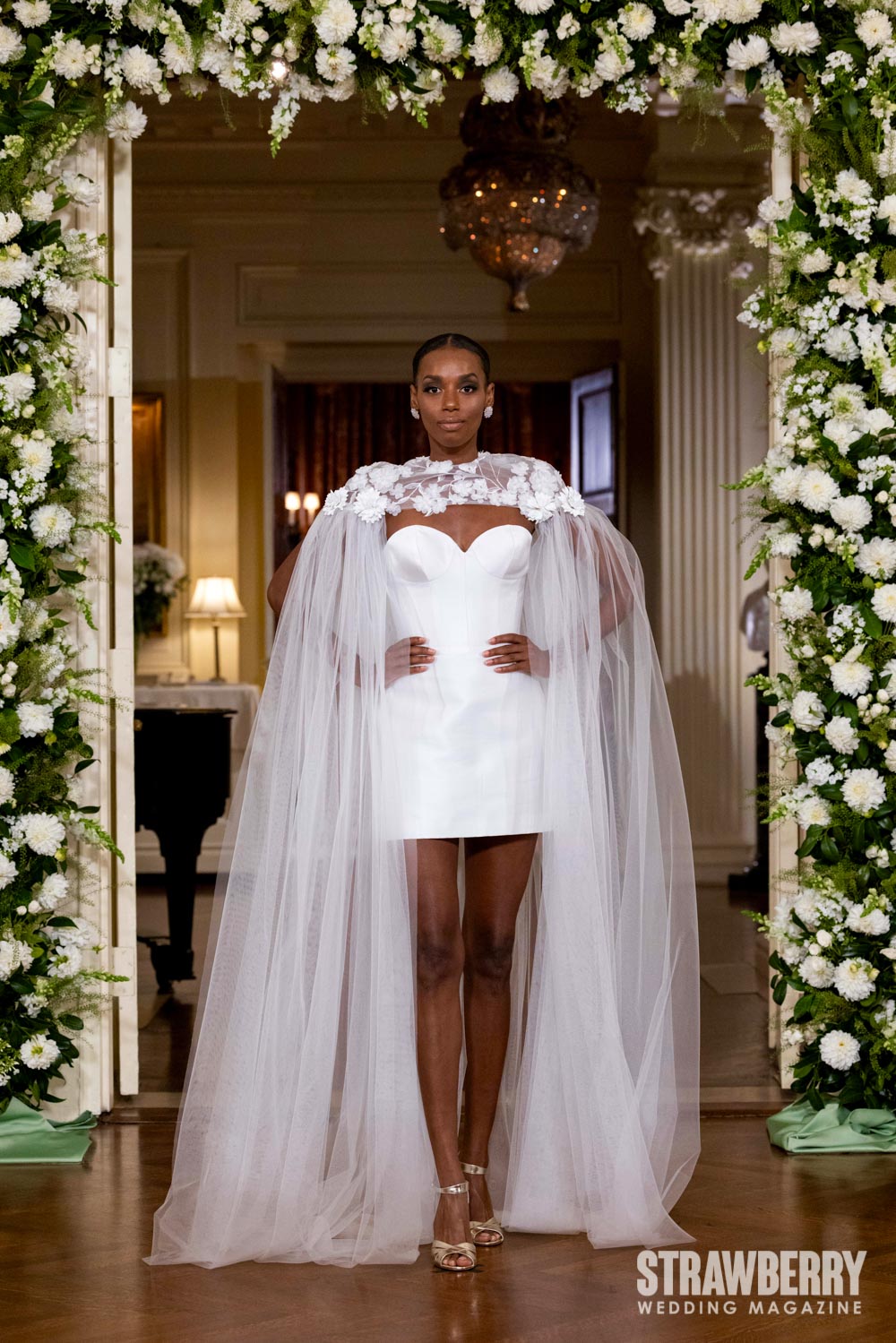 SPECIAL THANKS
@NARDOSDESIGN
RETAIL APPTS: M.ANDERSEN@BRIDALCG.COM
MAKEUP/HAIR: @BYMARCELLOCOSTA
SHOES: @BELLABELLESHOES
JEWLERY: VERSTOLO – FINE JEWELRY
FLOWERS: @VERTDEGRIS
MUSIC: @JAVIERPERAL
HEAD PIECES: LINDSAY MARIE
DESIGN PR: ATELIER Creative