A Tribute to Timeless Elegance
With an established reputation for setting global bridal trends, Reem Acra has once again unveiled a collection that seamlessly weaves the past with the present. This season, brides are invited on a journey that pays homage to the very essence of the brand. Drawing inspiration from its roots, the Bridal Fall 2024 Collection offers a stunning canvas of old-world charm and regal femininity. It's not just about creating a garment; it's about fulfilling dreams and crafting moments that become etched in time.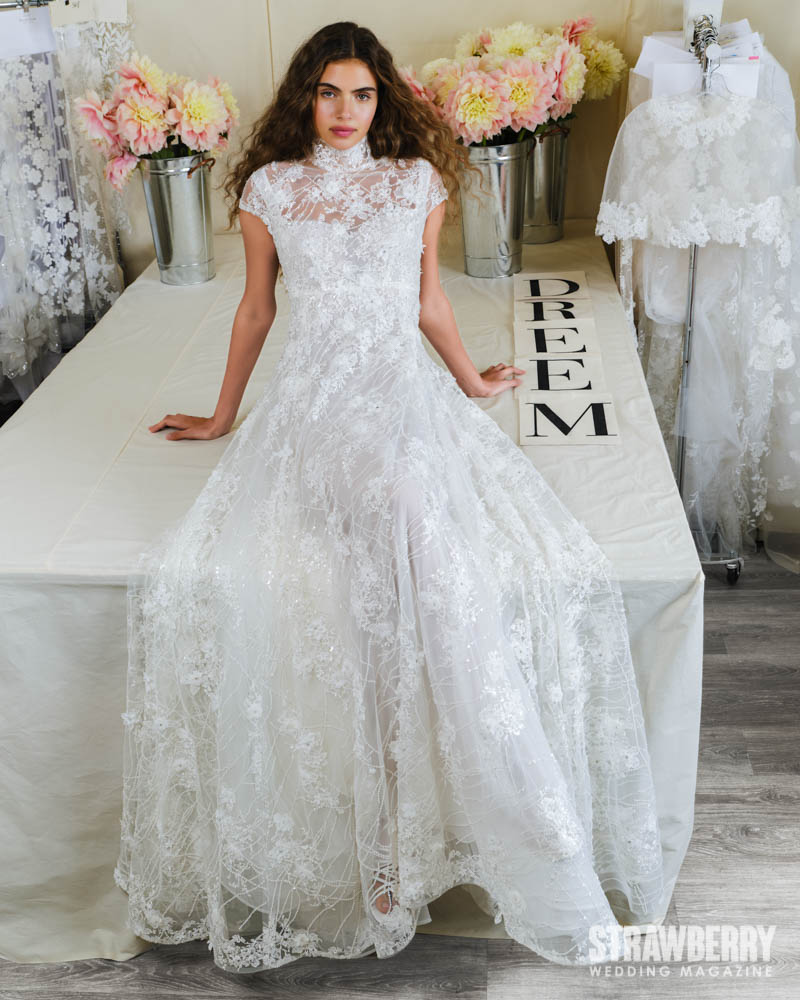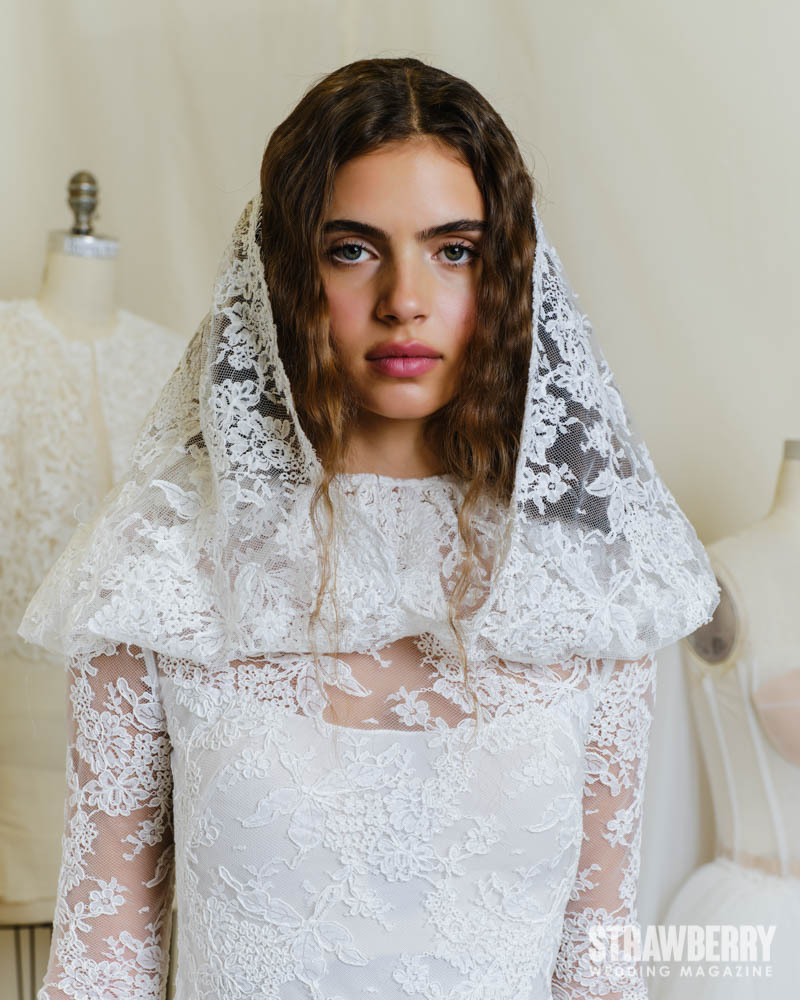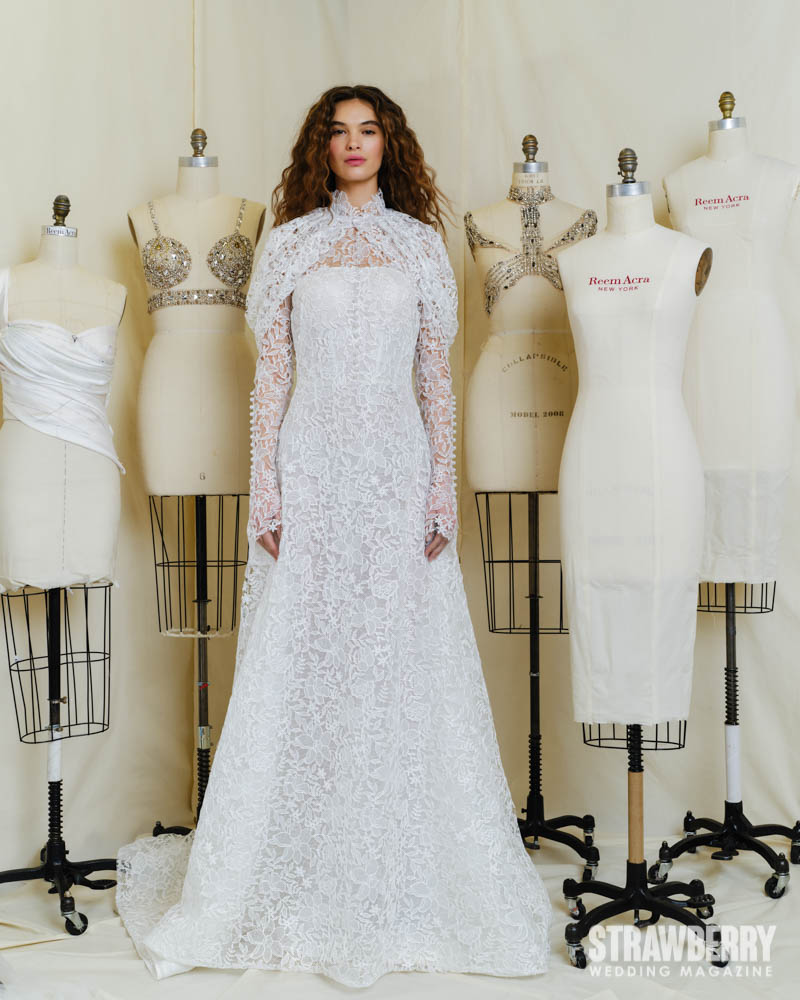 Bridal Versatility Meets Distinctive Styling
A unique feature of Reem Acra's collections has always been its versatility. This fall, the brand continues this tradition by providing brides with an array of accessories to enhance and individualize their bridal look. From classic long A-line silhouettes to playful short dresses, every piece has been designed with the modern bride in mind. The collection doesn't stop at dresses; it extends to offer detailed jackets, ethereal detachable hoodies, elegant boleros, sophisticated gloves, and ornate belts. Every accessory serves a purpose, allowing brides to embrace and celebrate their distinctive style while being cocooned in elegant simplicity.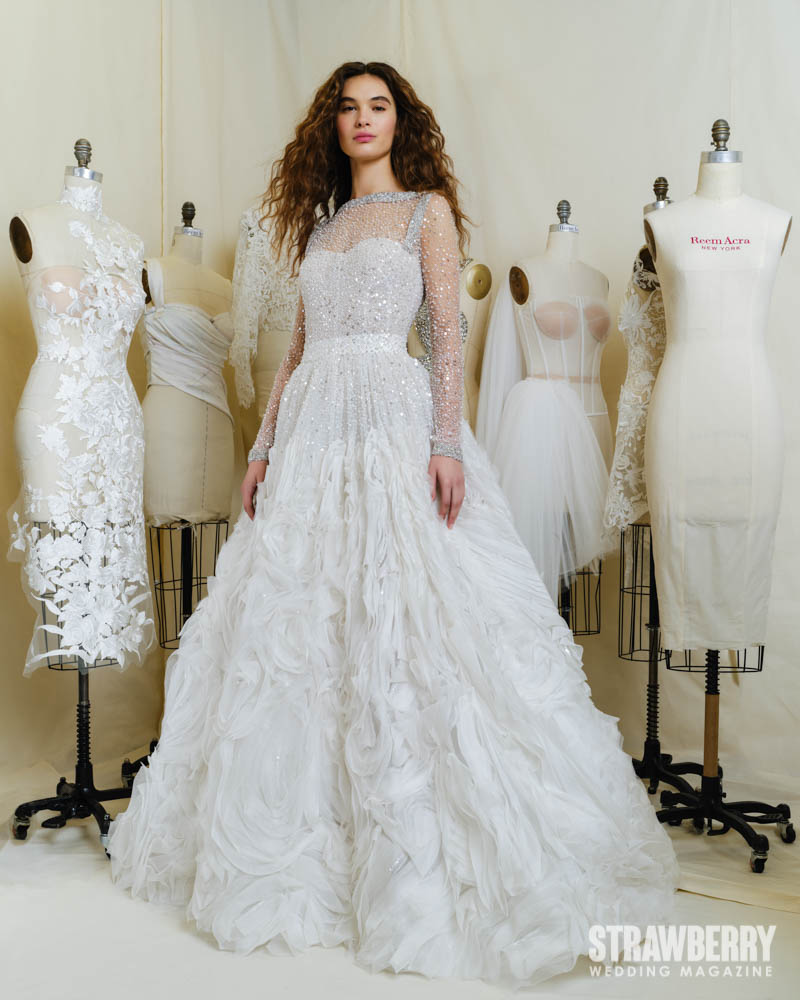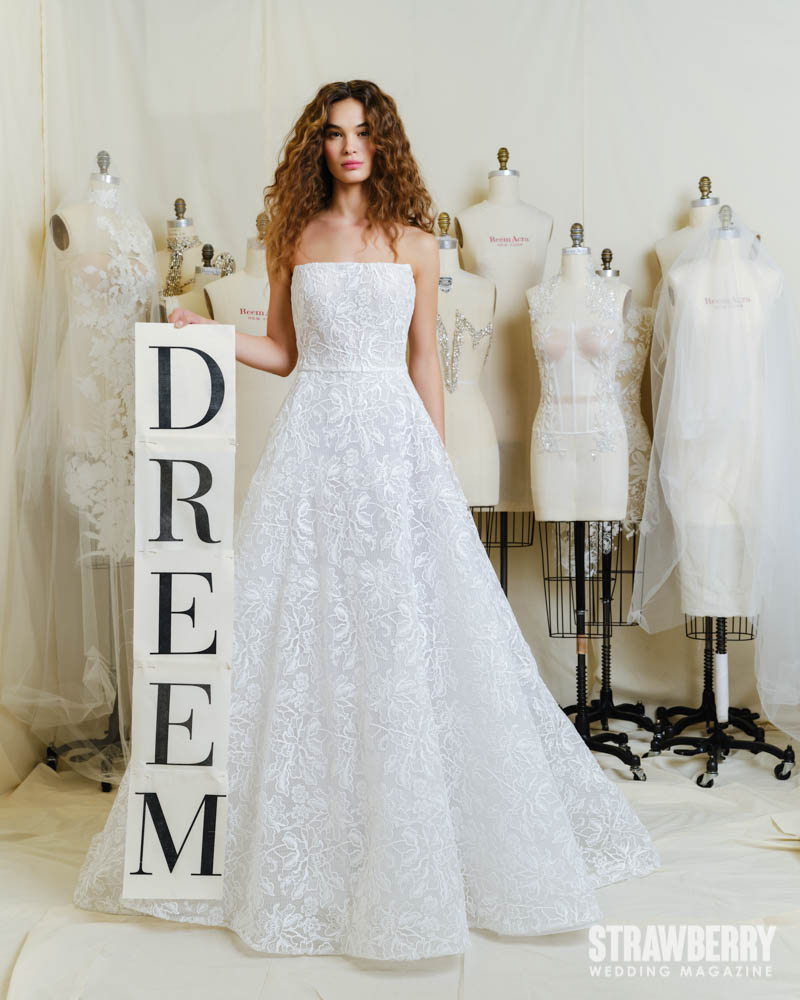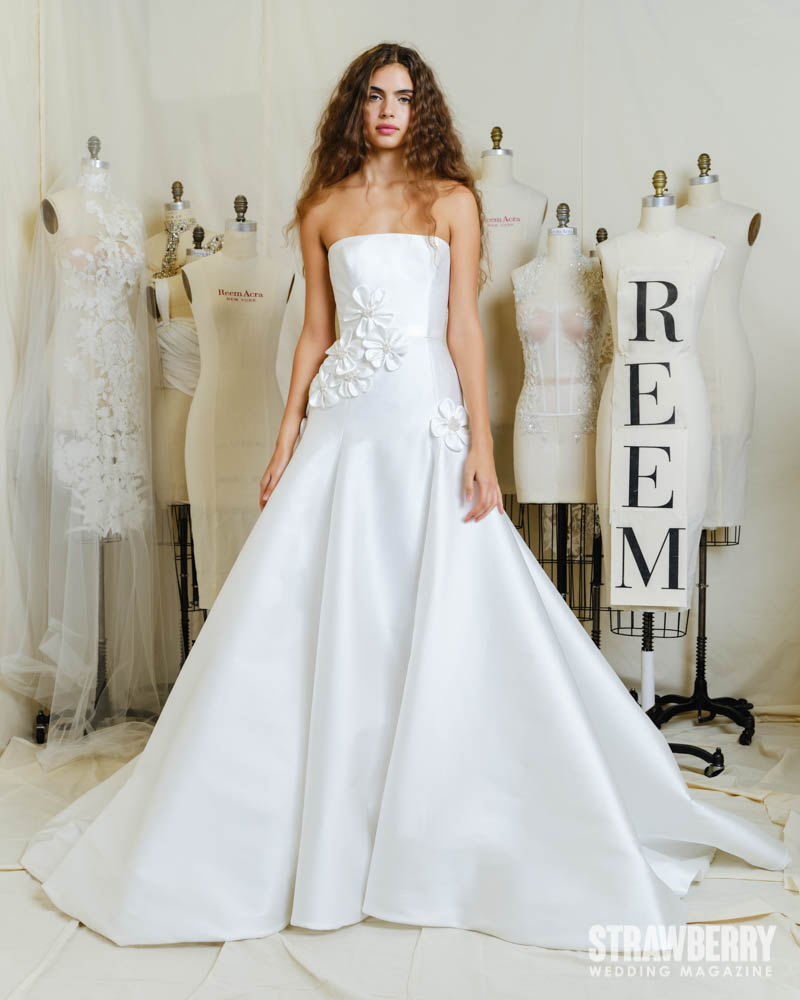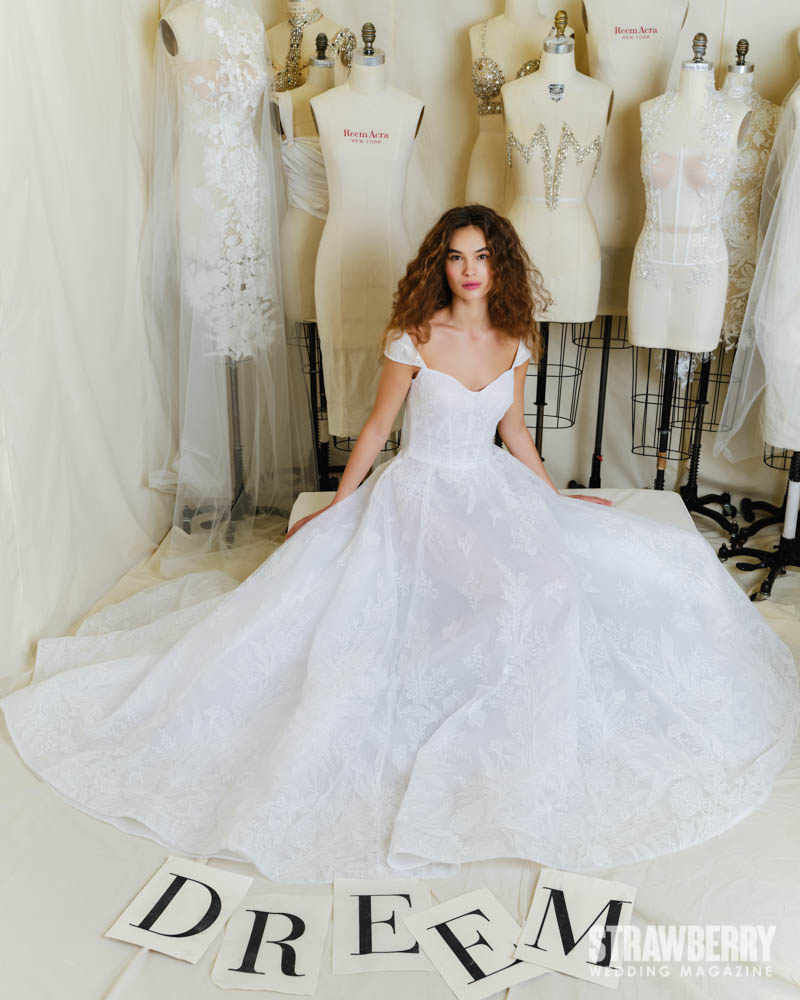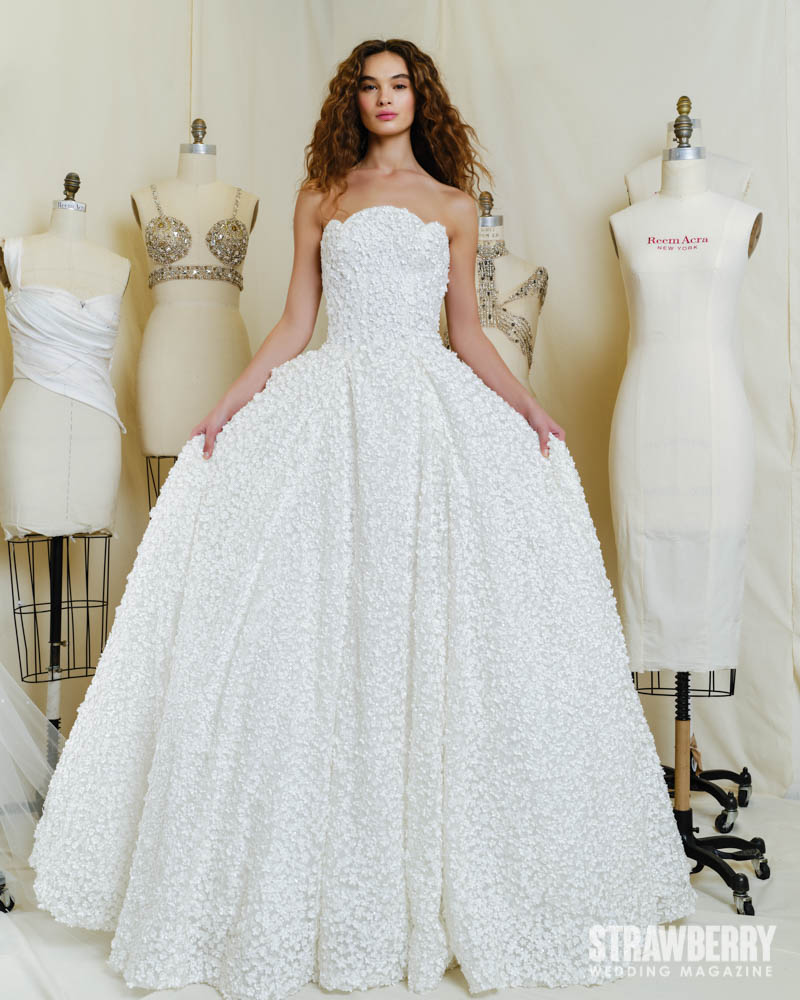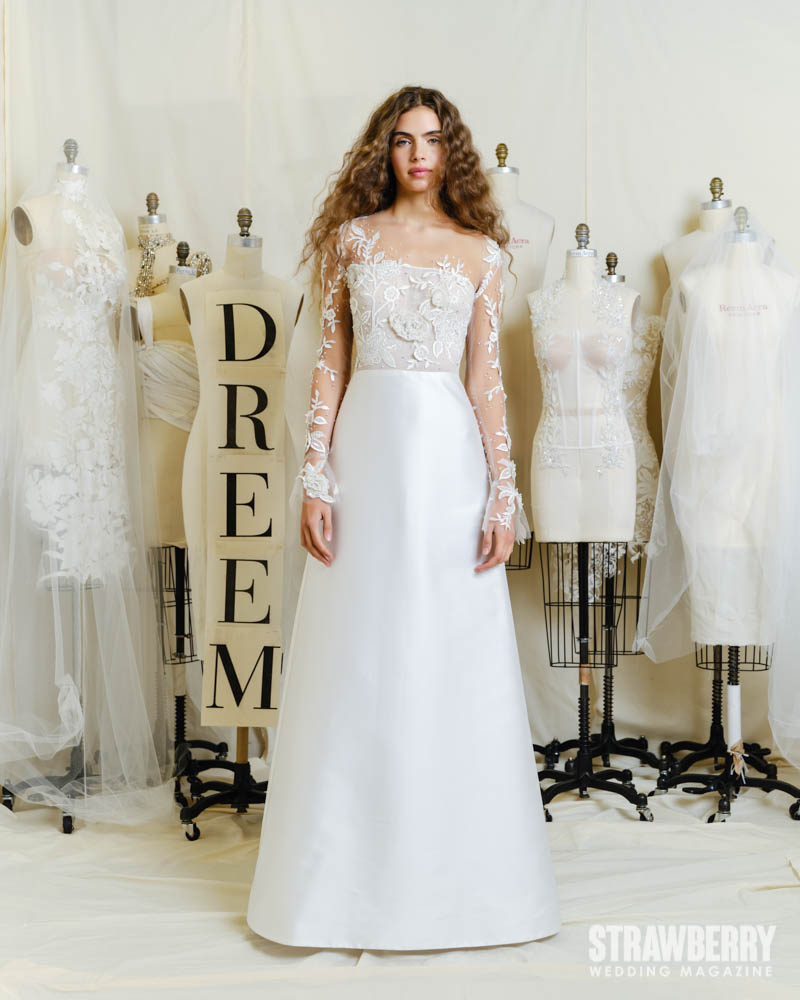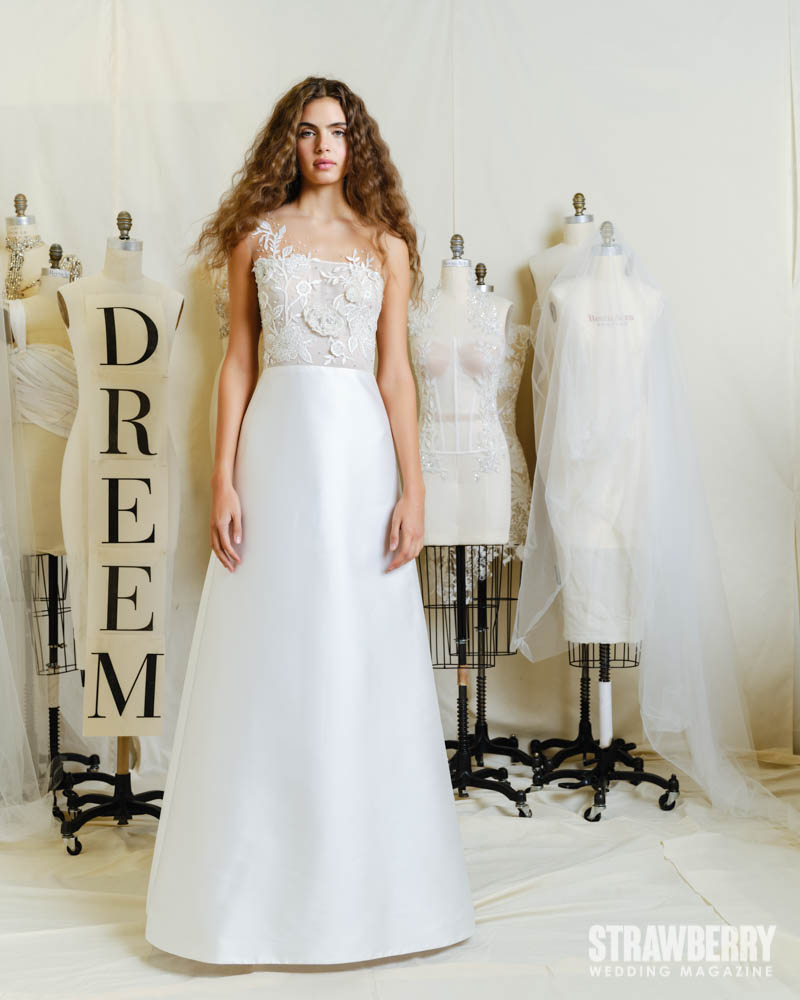 Echoes of the Past, Visions of the Present
Perhaps the most heartwarming touch to this collection is its beautiful nod to the beginnings of Reem Acra. Handpicked pieces, such as "Refined" and "Gem", stand as modern re-interpretations of styles from the brand's inaugural collection. "Refined", adorned with 3D handmade flowers, mirrors the same floral designs that graced the first-ever Reem Acra wedding dress. Similarly, "Gem" provides a contemporary twist to a dress that once made headlines in nationwide editorials. Through these designs, Reem Acra sends a clear message: trends may evolve, but traditions continue.
Reem Acra honors the classic customs that have characterized the brand while also celebrating the modern wedding with the Bridal Fall 2024 Collection. It is, after all, where tradition lives on and the trend starts.