New York Bridal Fashion Week featured the debut of two upcoming 2020 bridal collections from Leah Da Gloria: the Leah Da Gloria Couture collection and the Boheme by Leah Da Gloria ready-to-wear range. The Australian designer of wedding dresses offers a wide variety of styles, from modern jumpsuits to classic beaded mermaid-cut dresses, so there's something for every bride.
According to a press release, the Leah Da Gloria couture collection is the best option for the bride who appreciates high-end design and quality. The pieces in this collection are heirlooms, and they are exquisitely decorated without going overboard. Every single item is one of a kind and hand made with care. The 2020 collection features red carpet-worthy gowns with rich beading and daring silhouettes for the fearless bride who wants to make her wedding day feel like her own personal red carpet moment.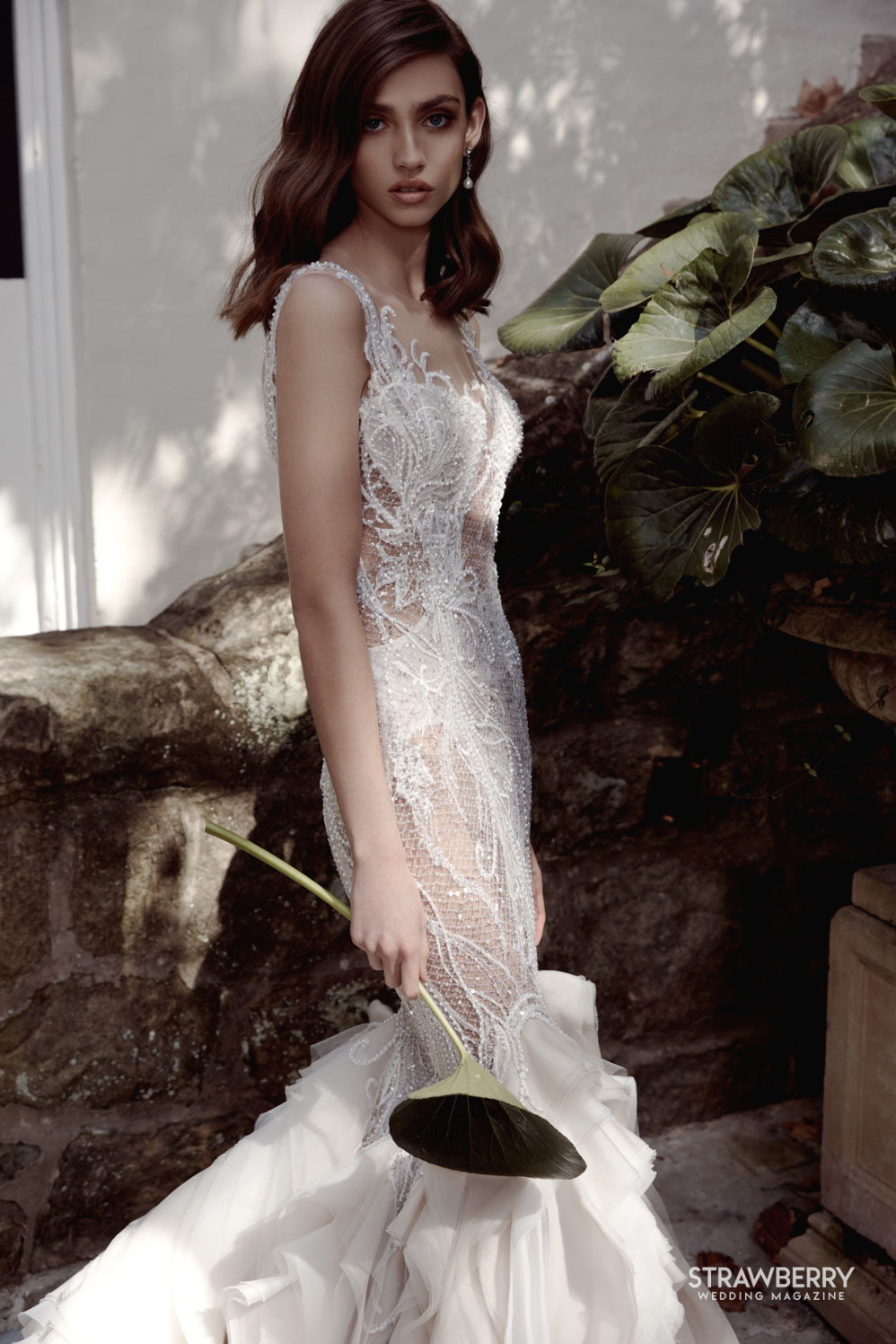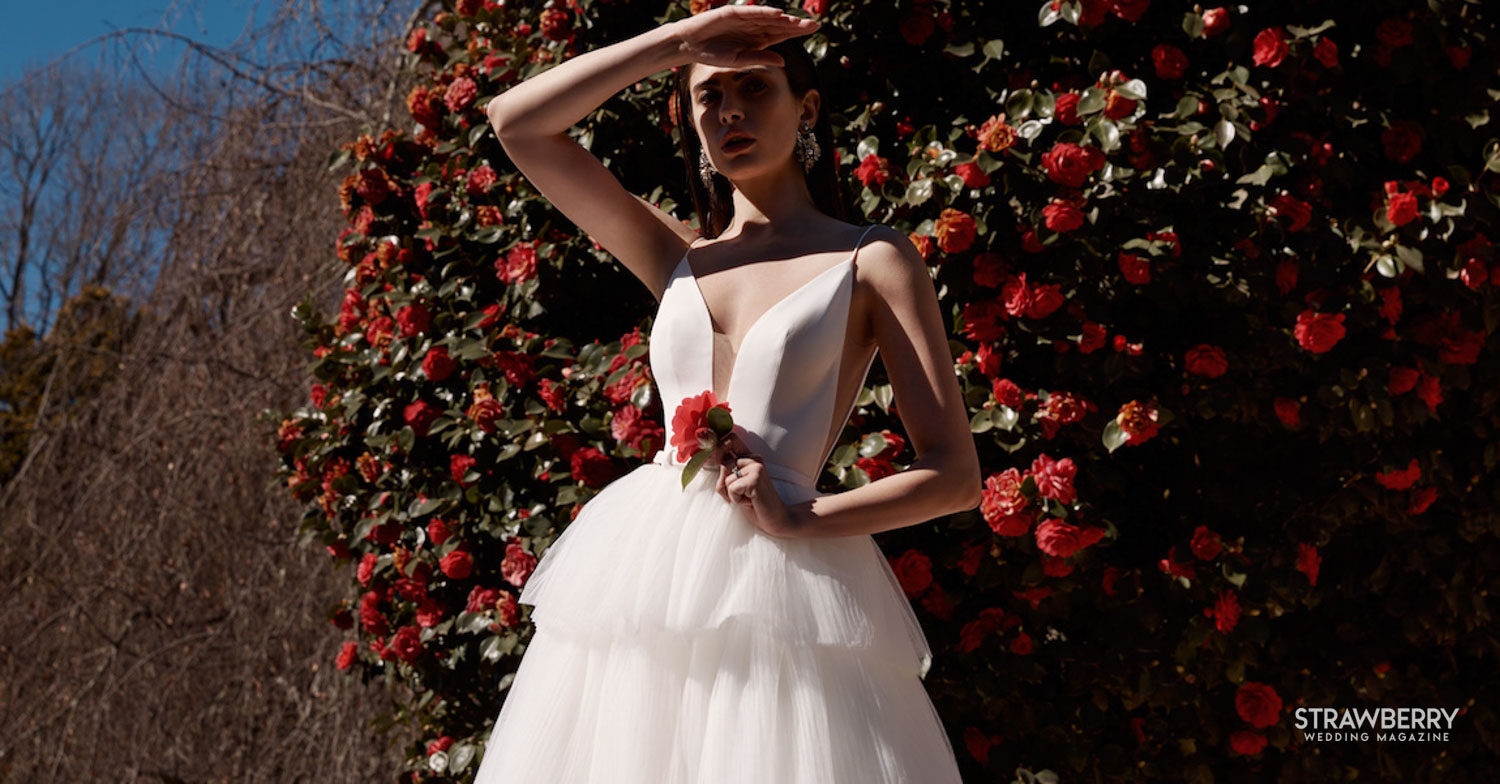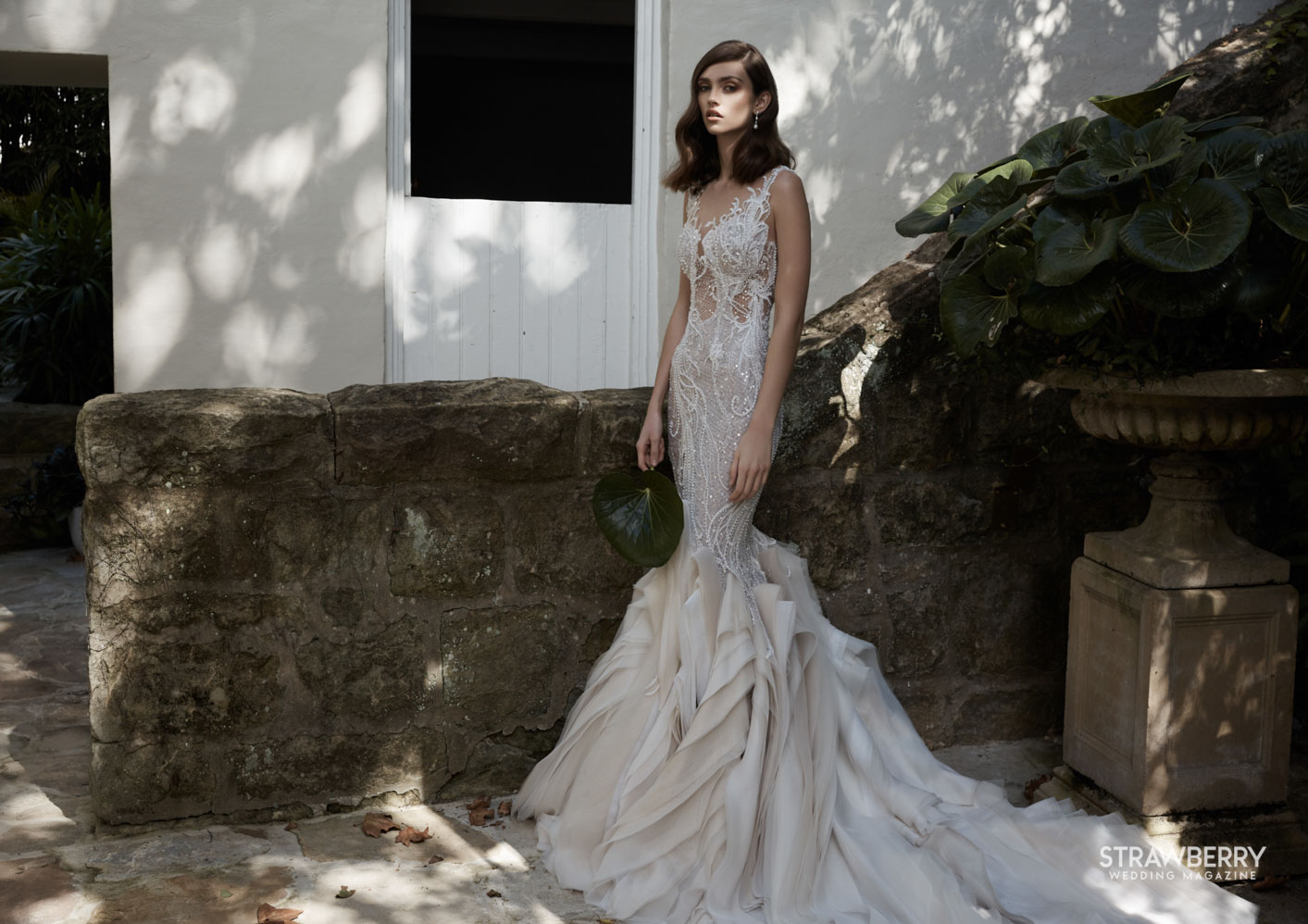 "Boheme by Leah Da Gloria is a collection that evokes the magical feeling of couture, streamlined into ready to wear gowns and separates that embody the Leah Da Gloria aesthetic," the label says of its more reasonably priced but no less glamorous line. All of the intricate details and dramatic flair of the originals are still there.
"The refinement of our production process has enabled the creation of a collection that offers succinct luxury and quality with a unique array of styles for the discerning modern bride," the company said. Taking a break from the elaborate lacework of recent bridal collections, "BOHÉME 2020 was inspired by modern tailoring and a move to minimalism, a palette cleanse of fresh pieces."