On a chilly December evening, just a few days before Christmas, Nick and Olivia found themselves standing in the TWA terminal at JFK airport. As the sun set on the horizon, the iconic building was bathed in a warm orange glow, casting a romantic and nostalgic atmosphere over the couple.
A Surprise Engagement Set in a Historic Terminal
Nick had planned the proposal meticulously, and everything had fallen into place perfectly. Olivia, who had been convinced that they were simply heading to have a romantic dinner at the terminal, had no idea what was about to happen.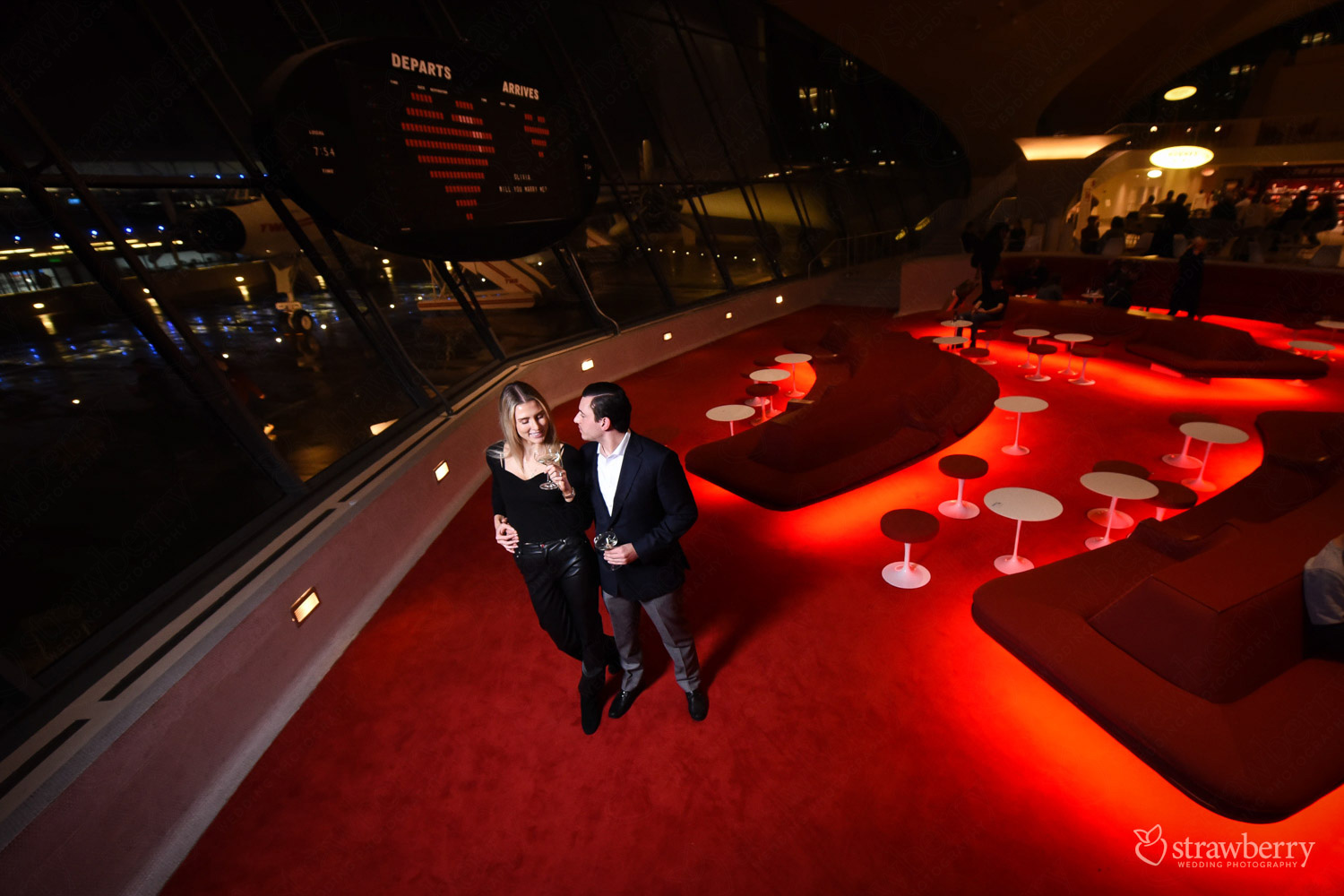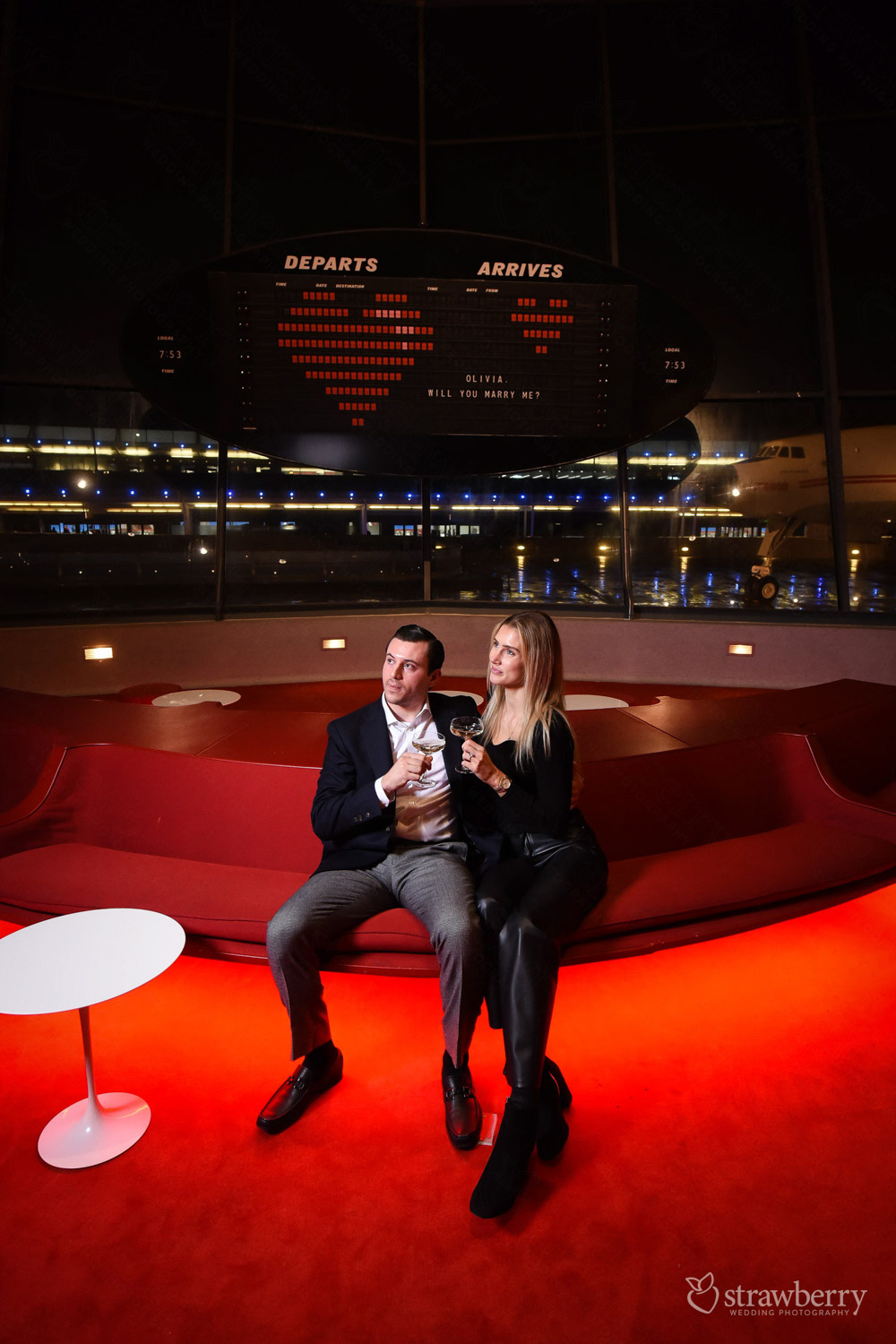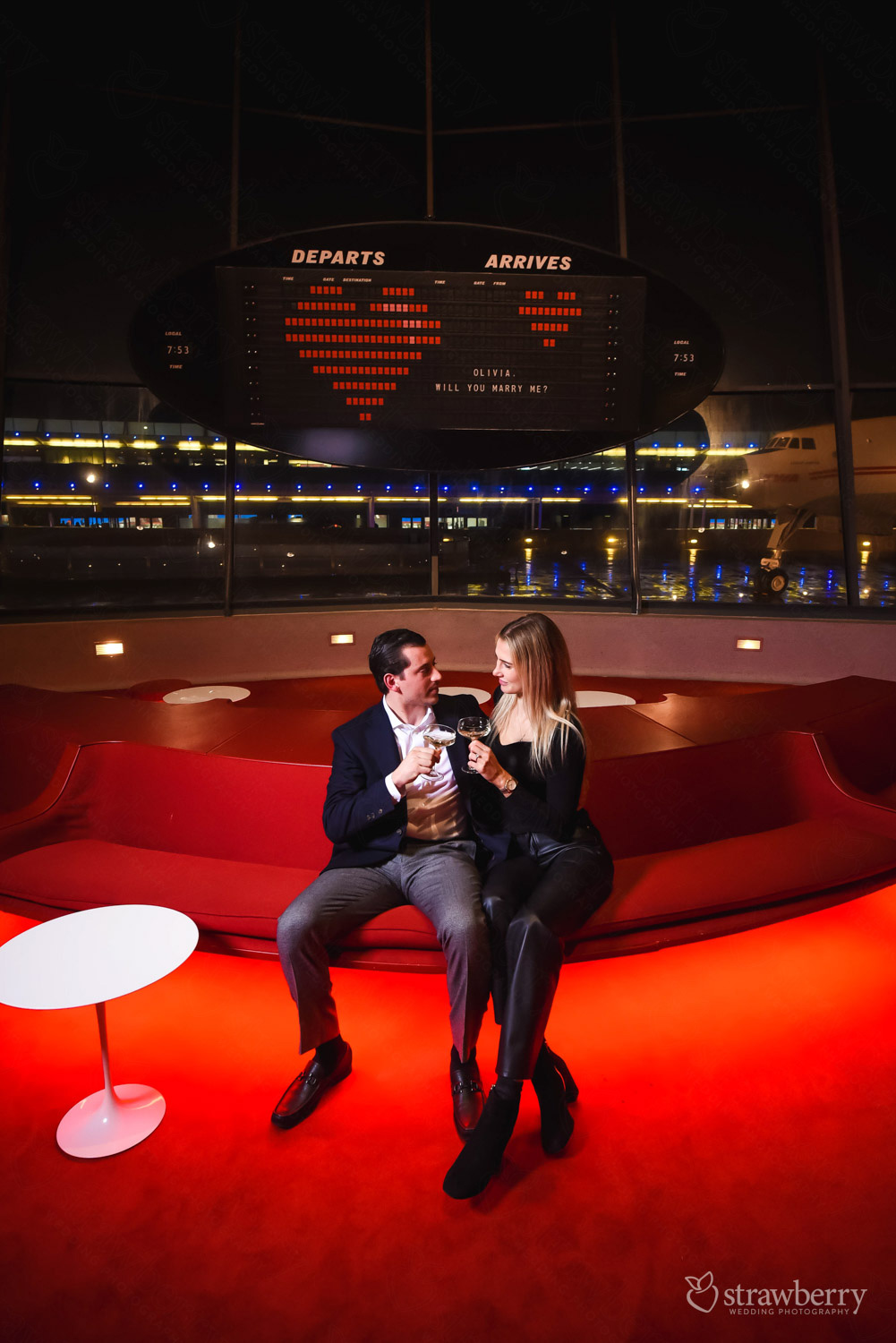 A Heartfelt Proposal Amidst Timeless Architecture
As they strolled through the terminal, taking in the historic architecture and vintage decor, Nick led Olivia to the center of the building.
He got down on one knee. With a ring in his hand, Nick poured his heart out to Olivia, expressing his love for her. He asked her to spend the rest of her life with him. Olivia was overjoyed and said "Yes!" with a beaming smile on her face.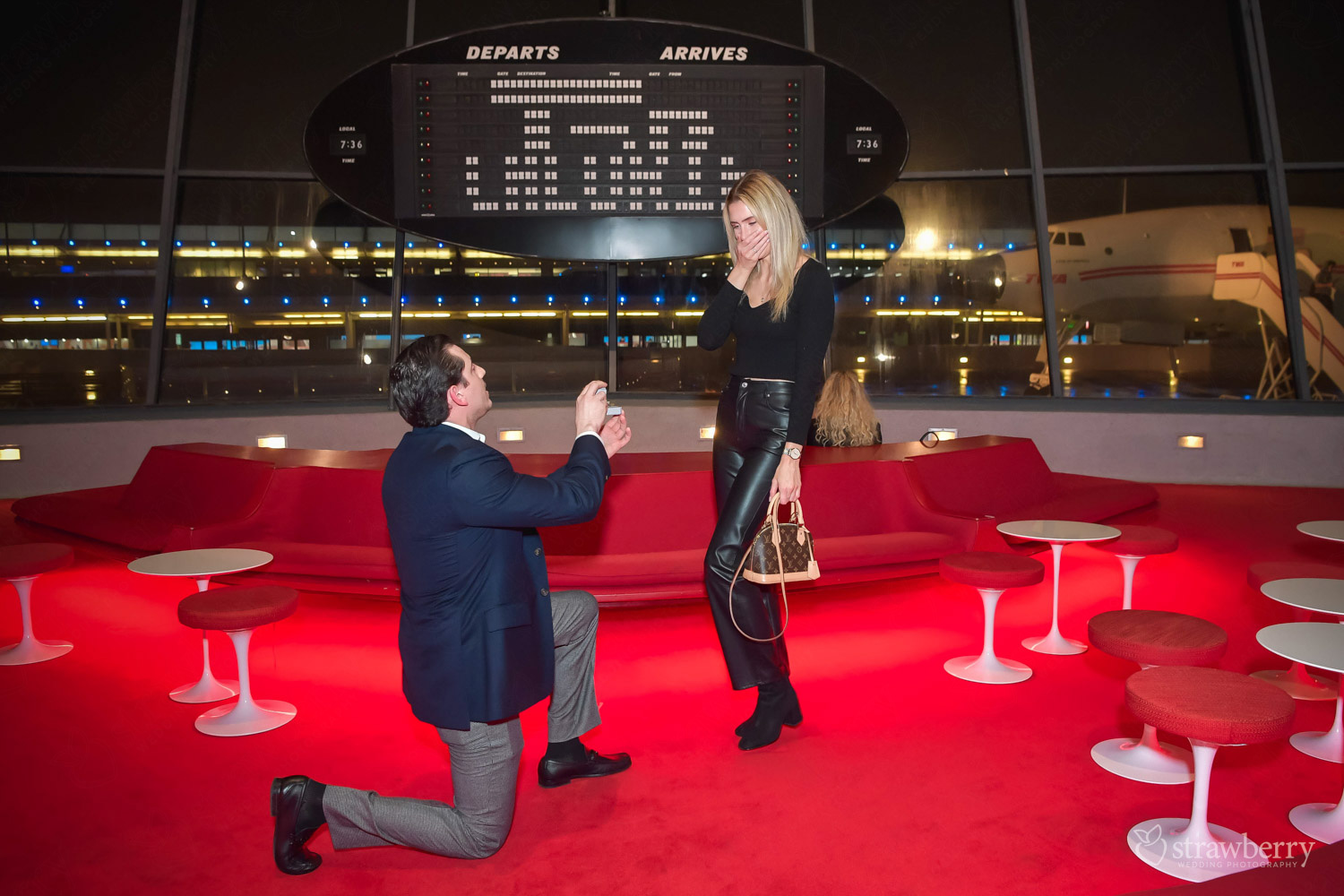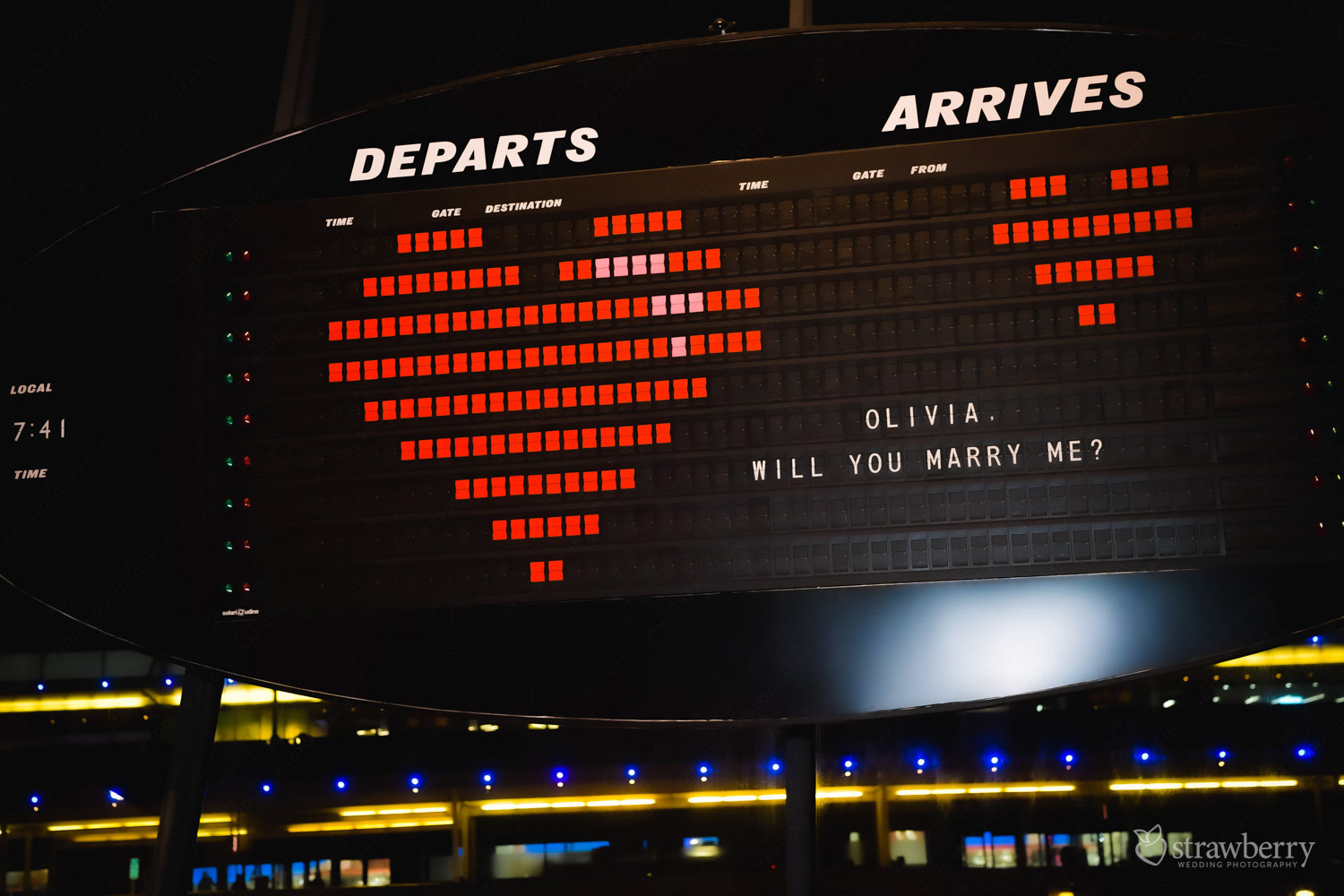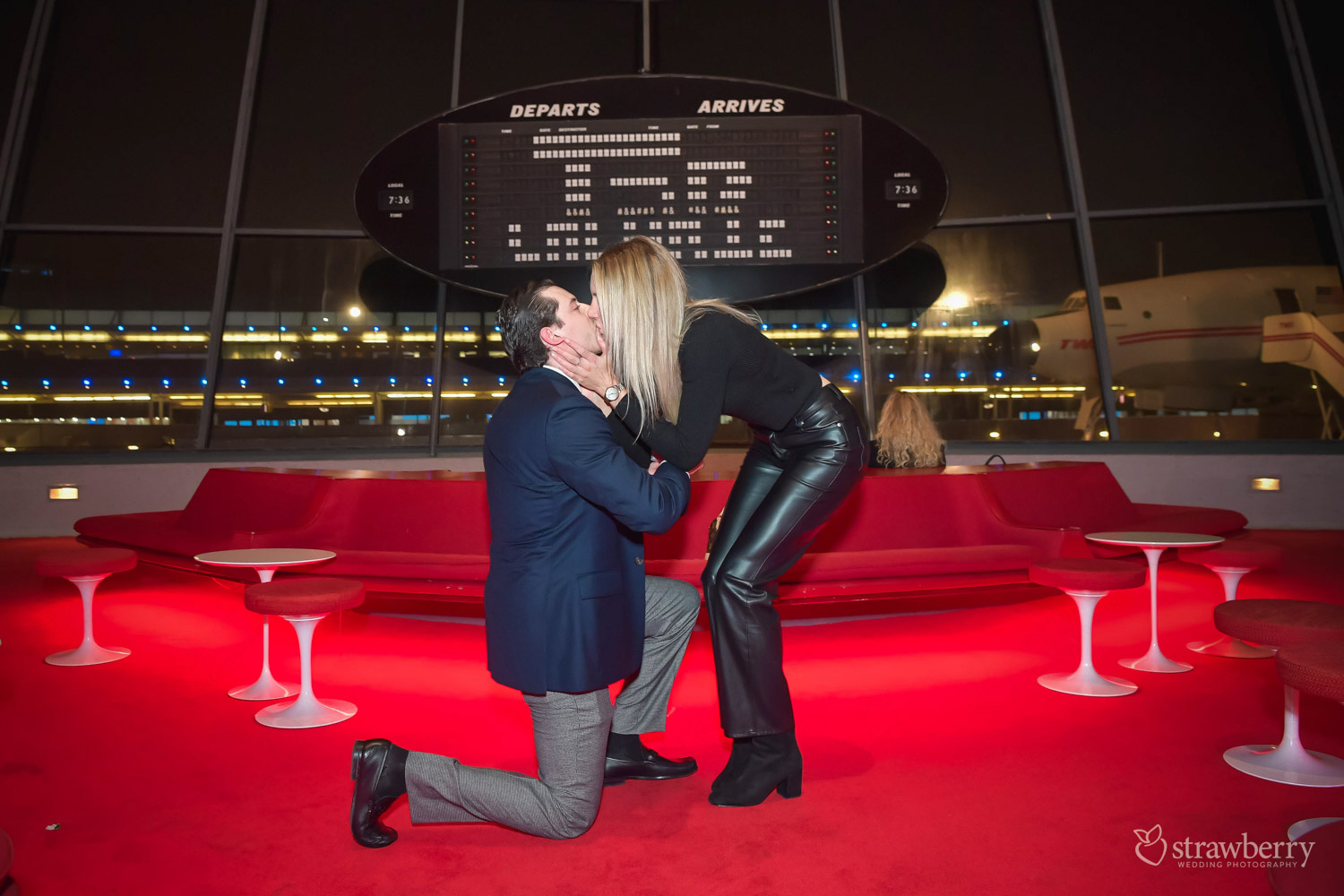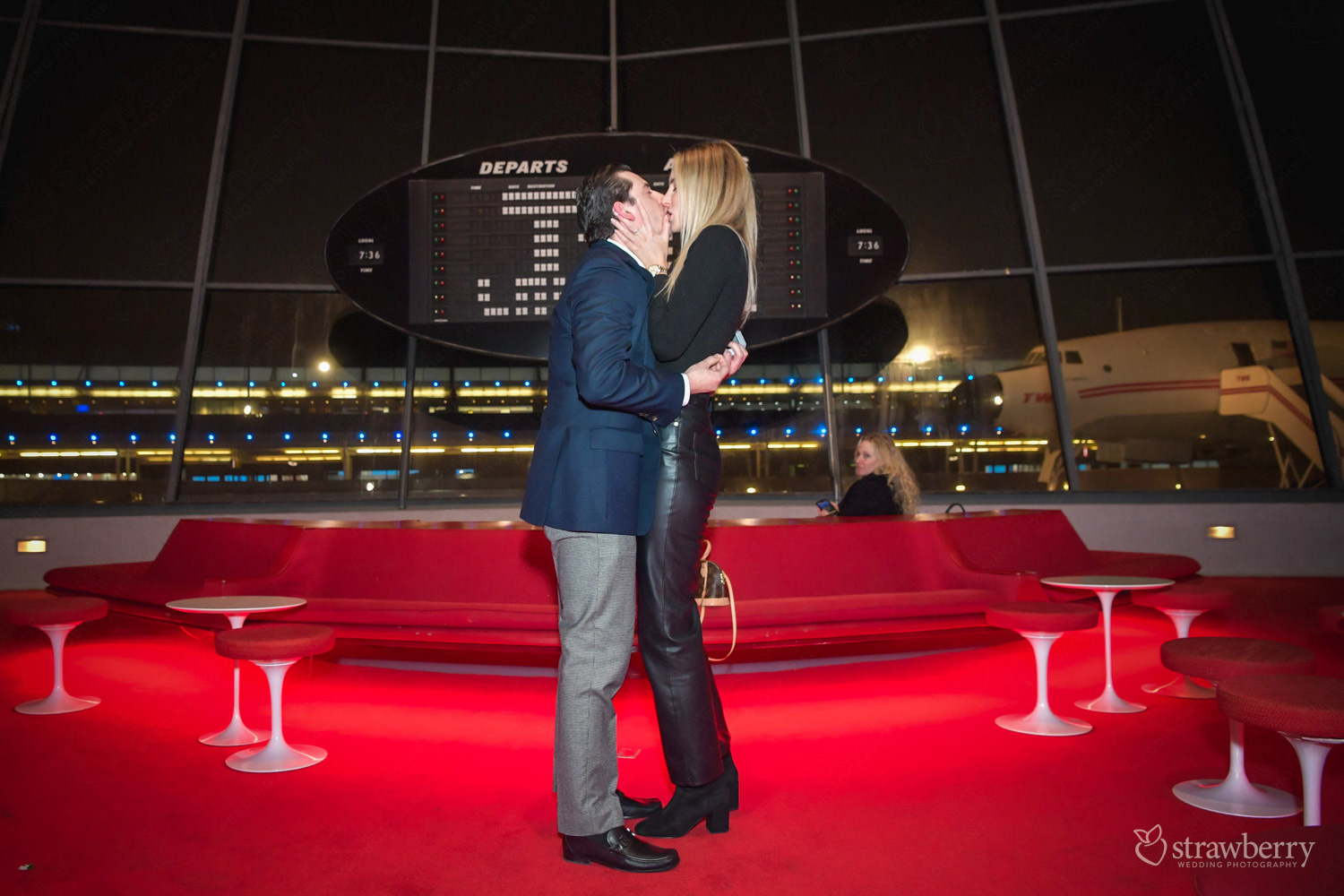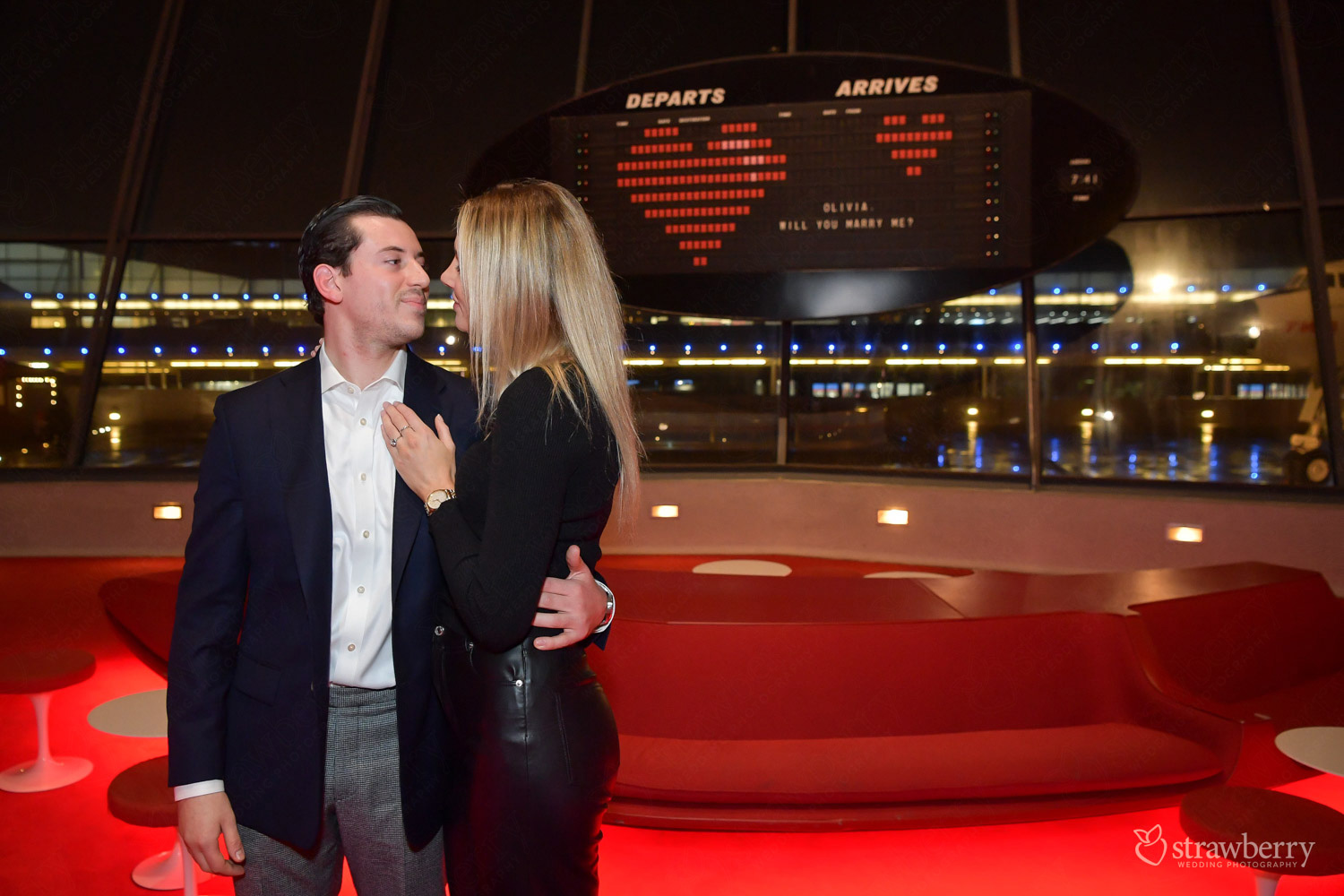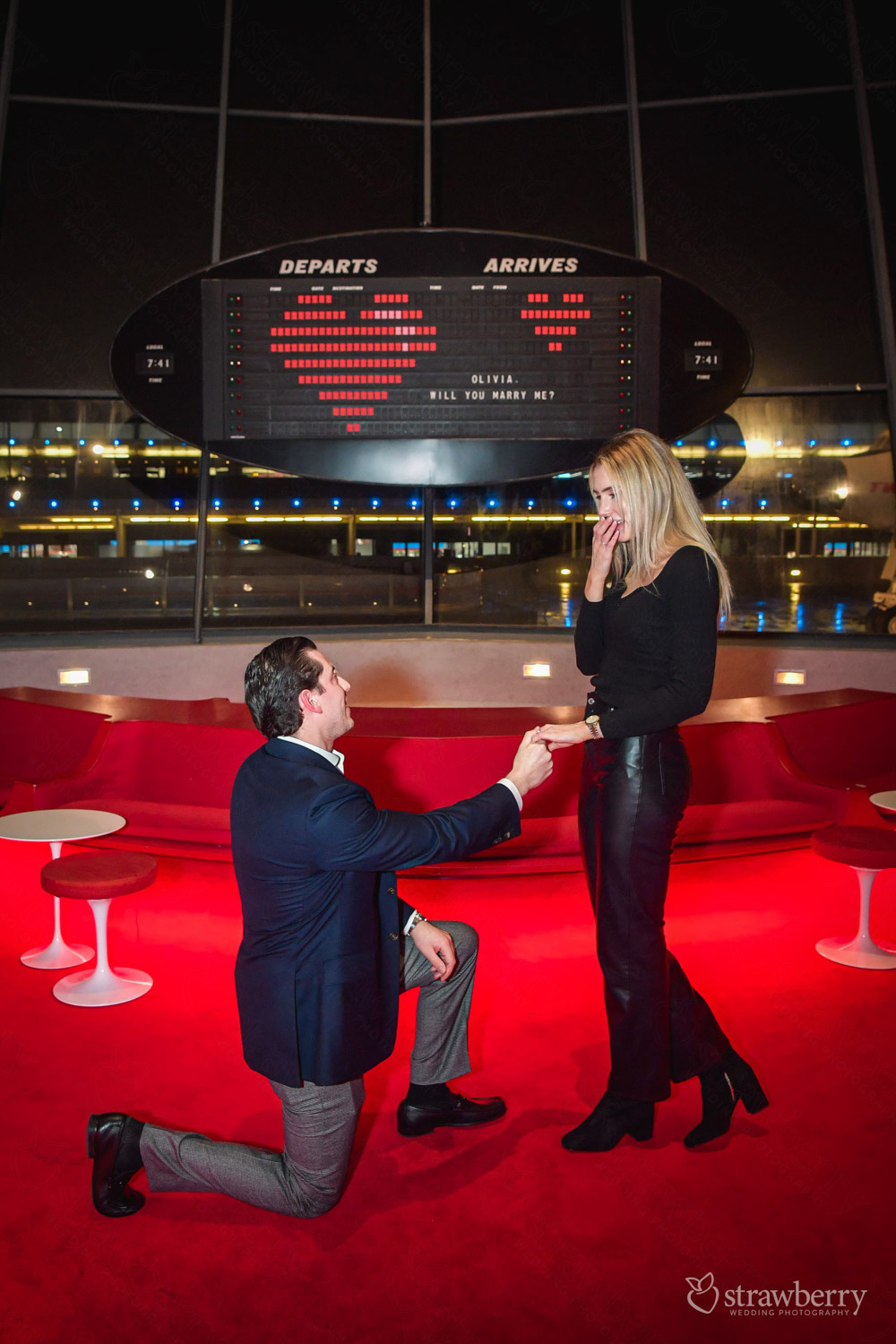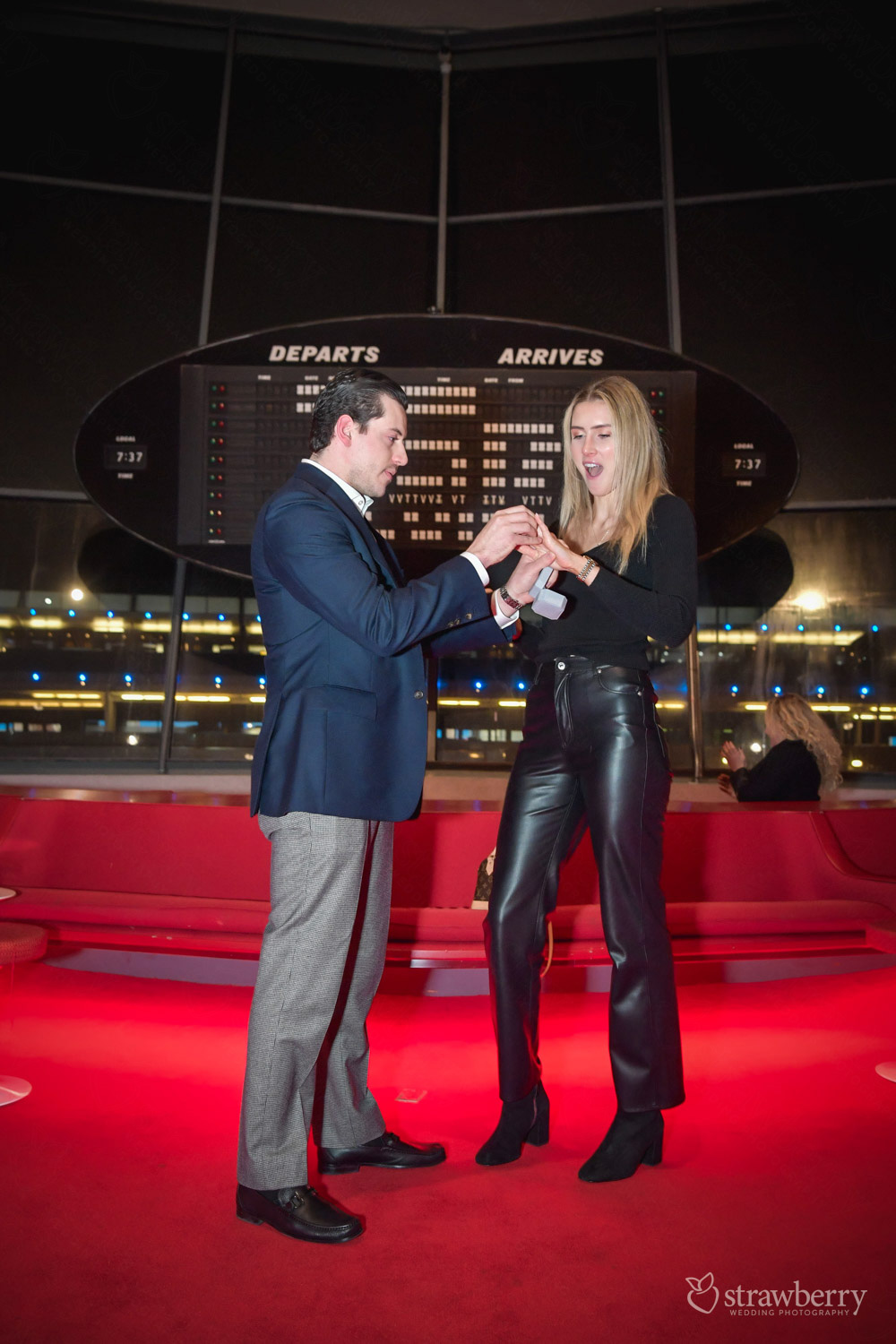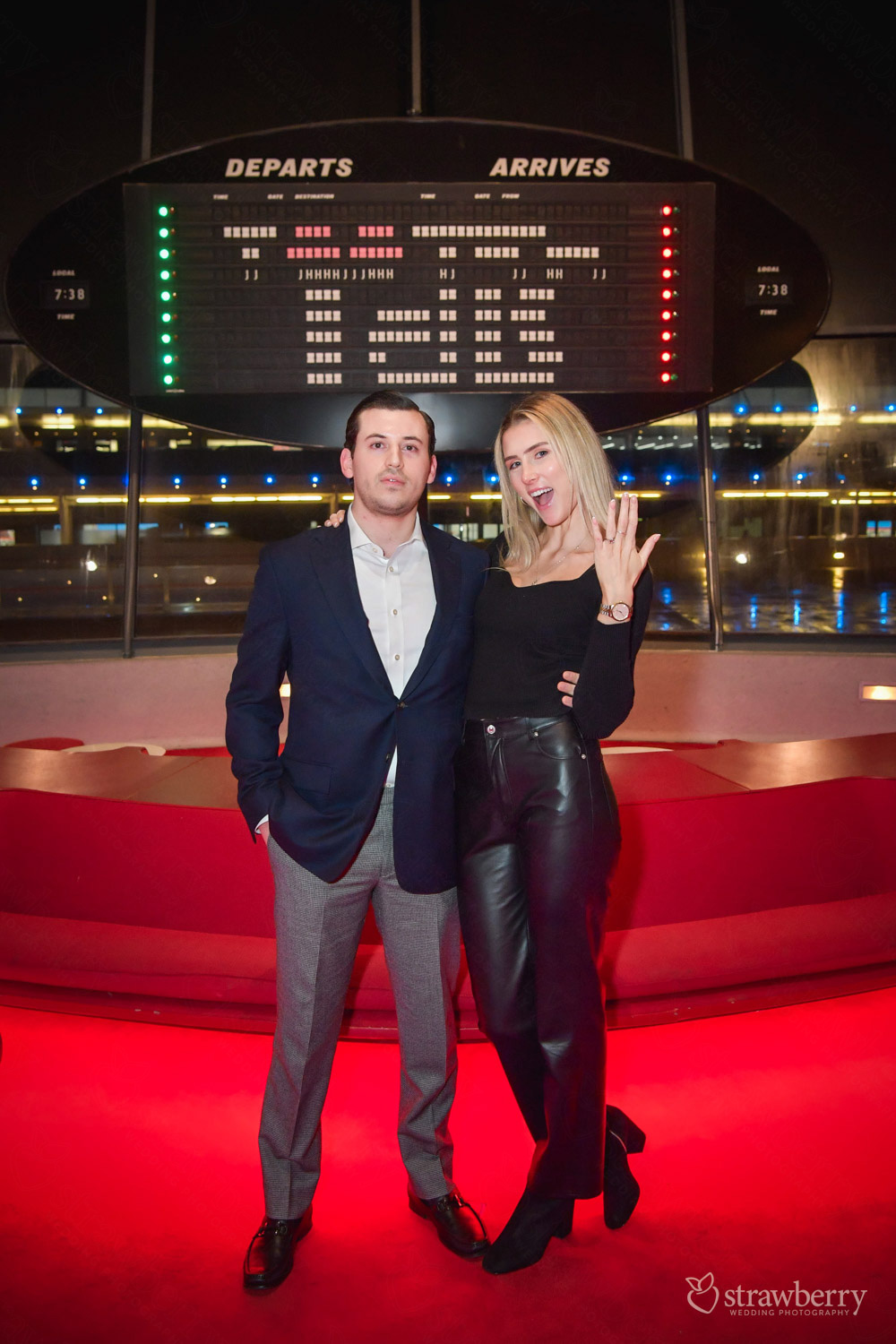 Celebrations and Anticipations: Post-Proposal Bliss
As they embraced, the couple was surrounded by the magical atmosphere of the TWA terminal, which seemed to amplify the significance of the moment. The warmth and love they felt was palpable, and they both knew that they had just experienced something truly special.
After the proposal, Nick and Olivia took a leisurely walk through the terminal, holding hands and taking in the sights and sounds of the airport. They stopped at the restaurant they were originally going to go to to celebrate their engagement, sipping cocktails and toasting to their future together.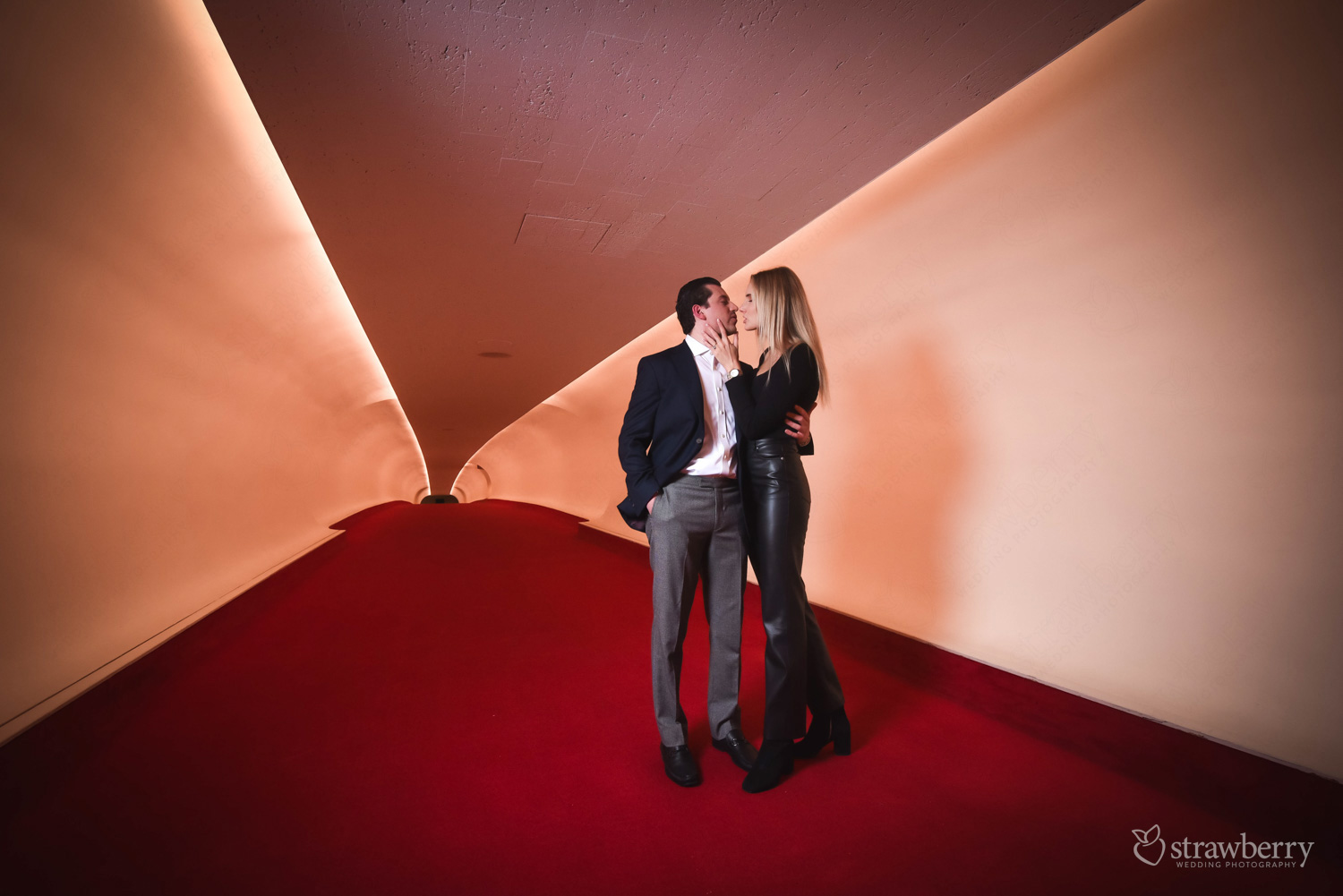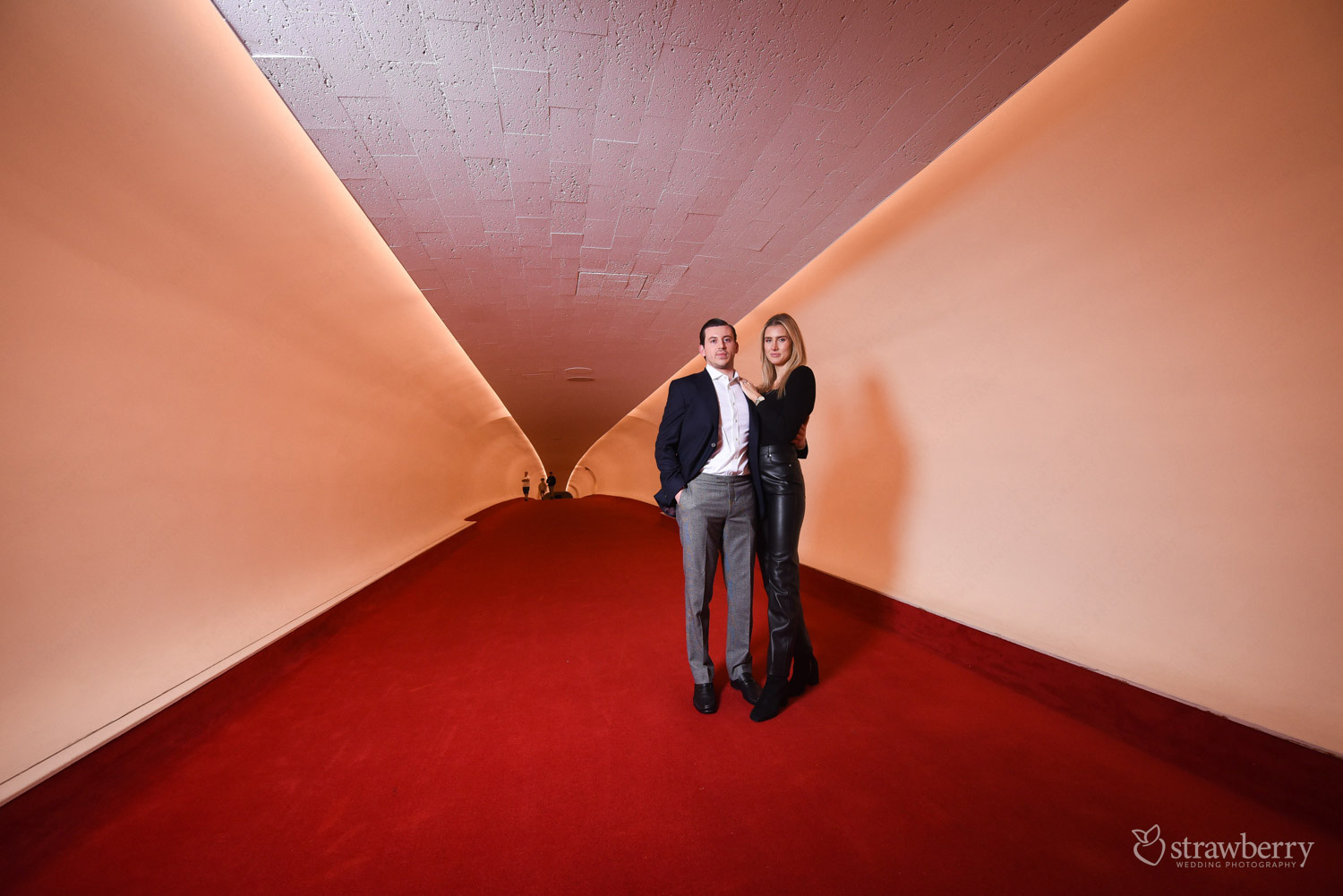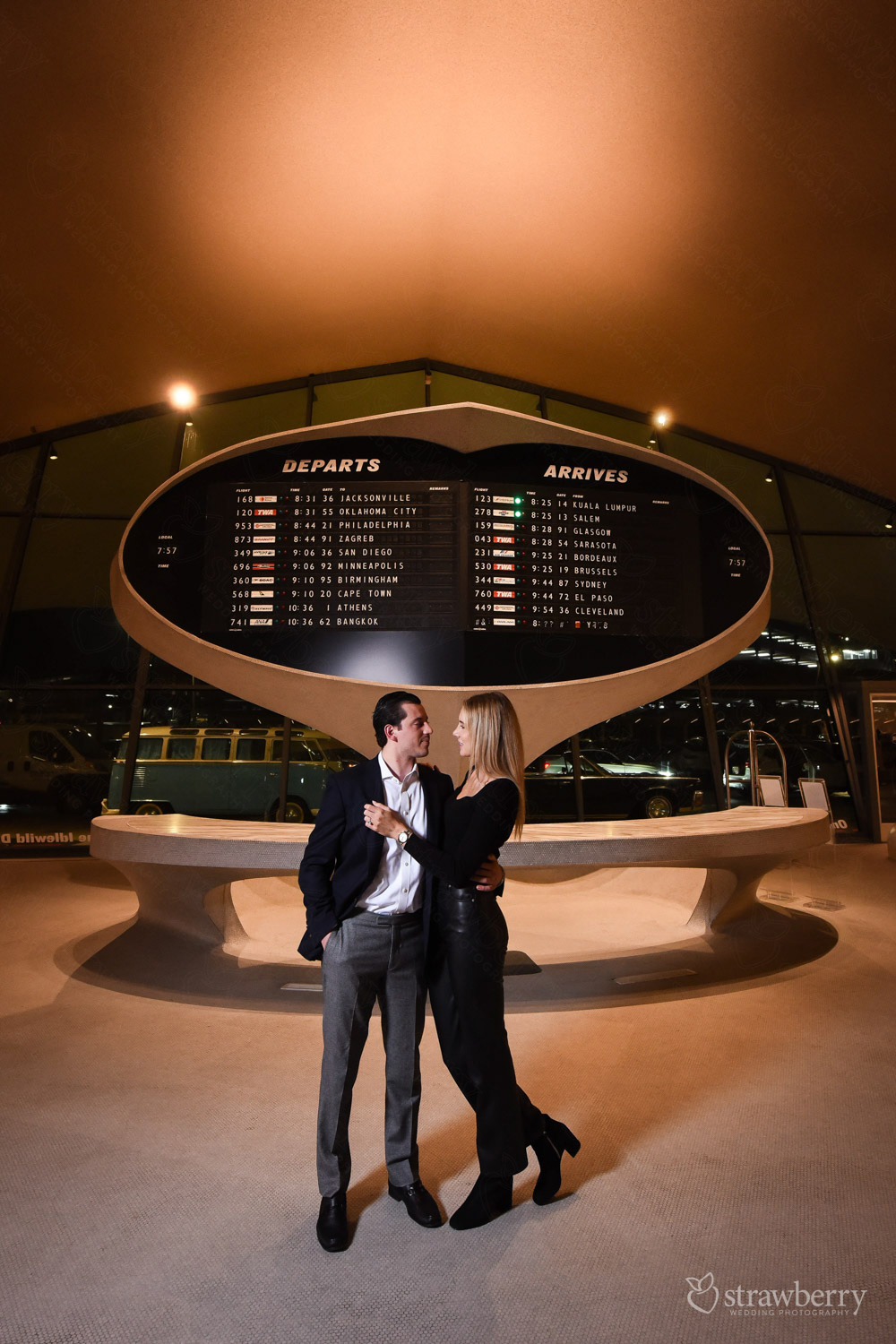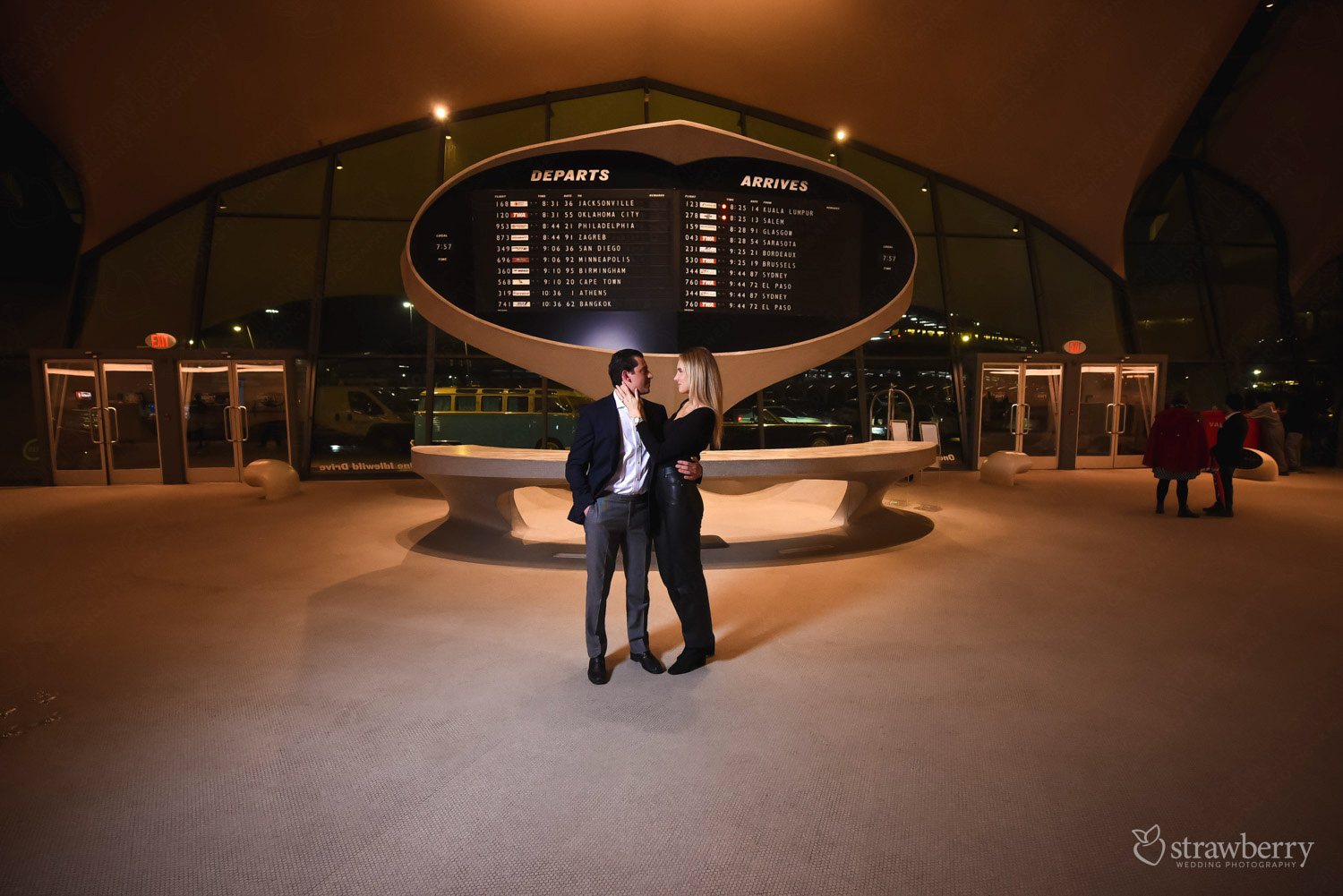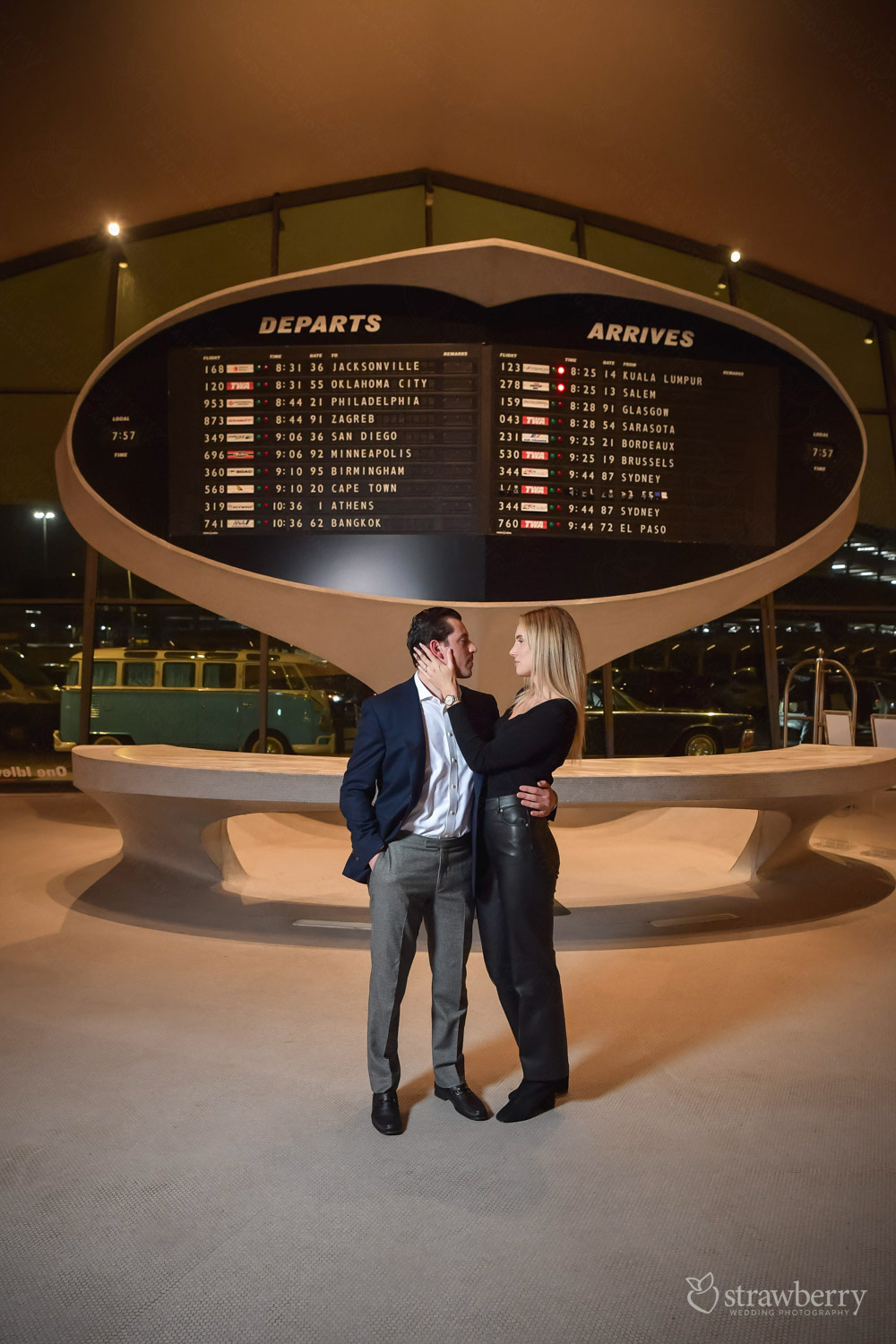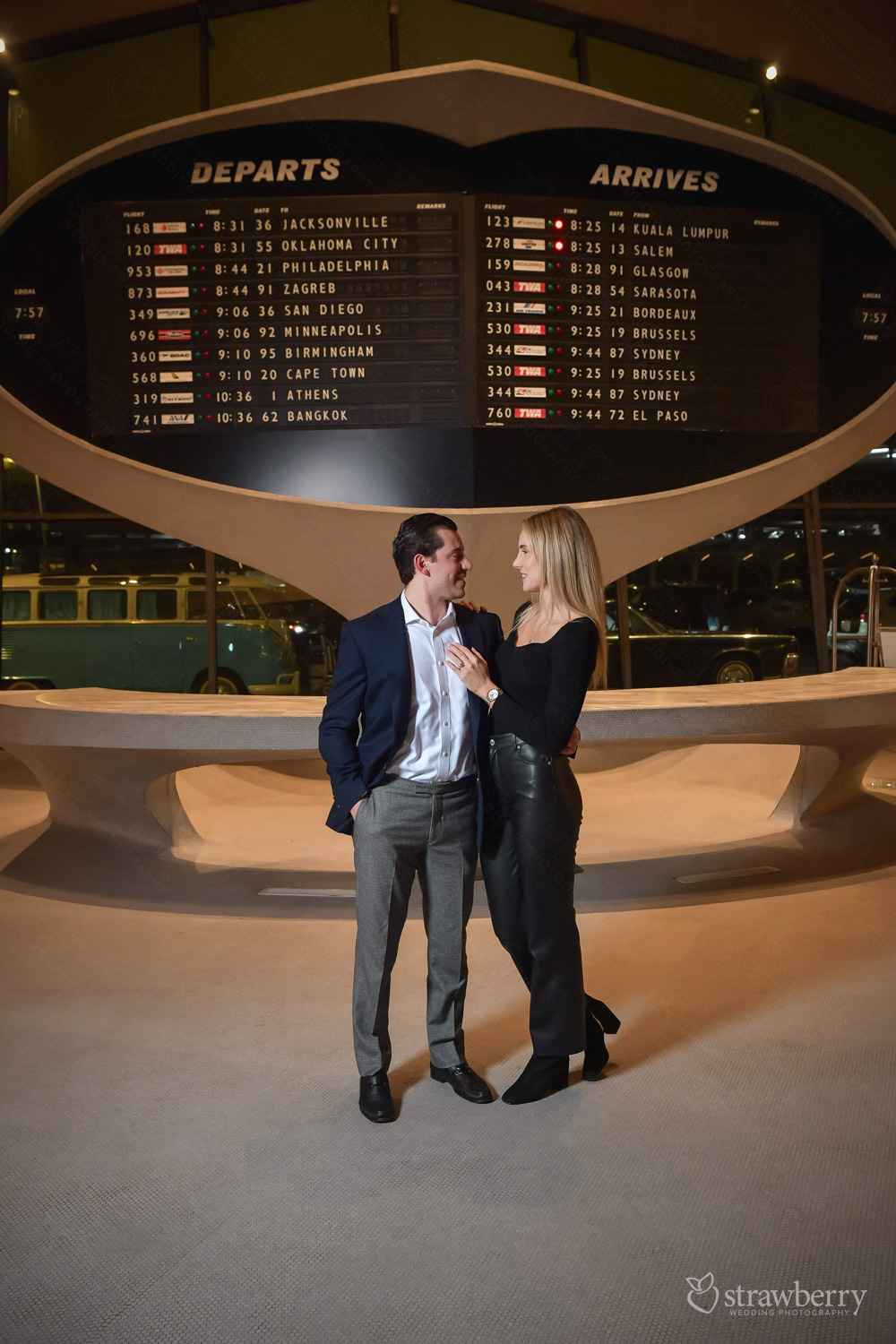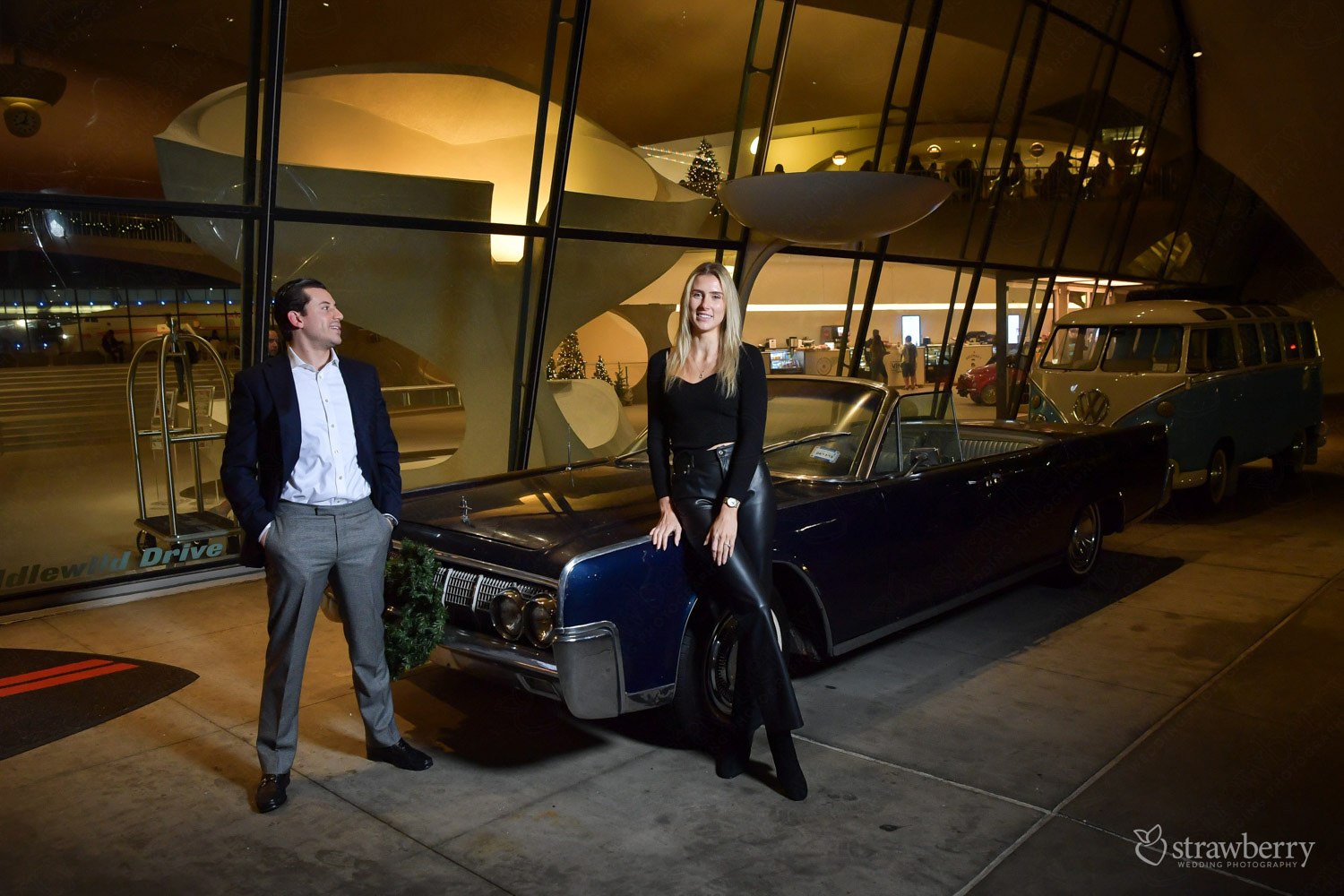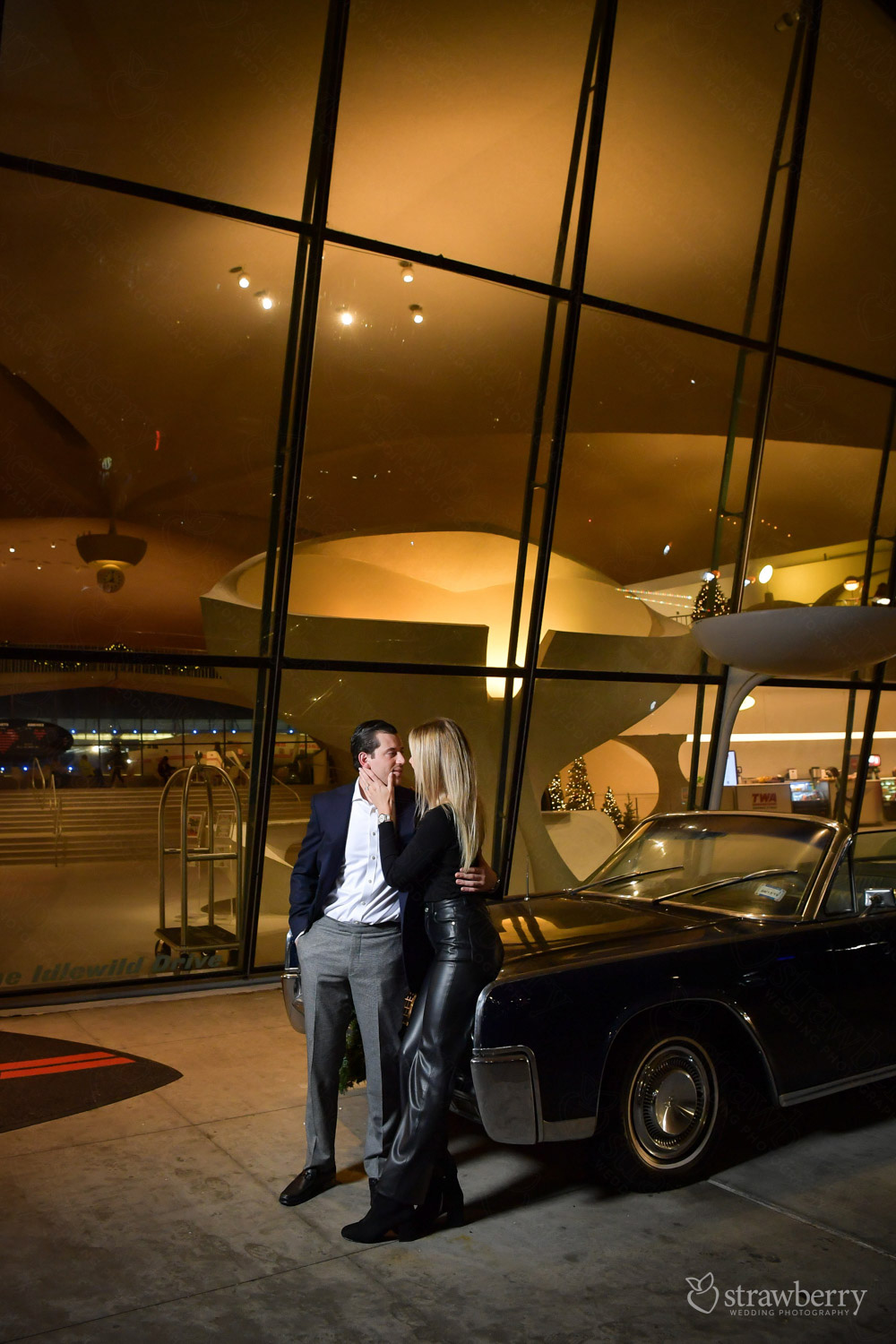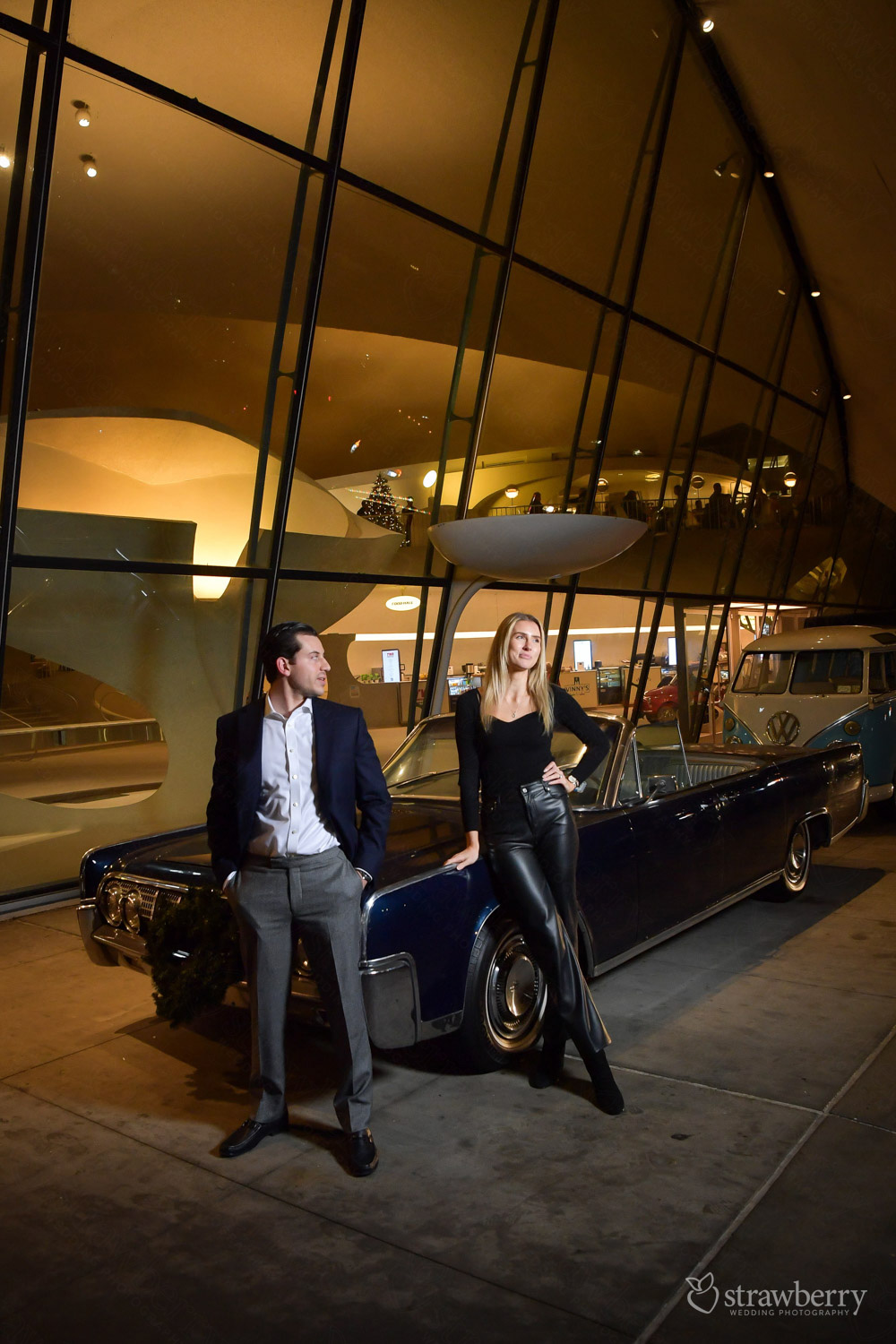 The Lasting Magic of a Unique Proposal
As they left the terminal and stepped out into the cool night air, Nick and Olivia felt like they were on top of the world. They knew that their love had brought them to this moment, and they were excited to begin their journey together as an engaged couple.
Nick's proposal to Olivia in the TWA terminal of JFK airport was a magical and unforgettable moment that will stay with them forever. As the backdrop for their love story, the historic building provided the perfect setting, and the warm and romantic atmosphere made the proposal even more memorable. As they anticipate the future together, Nick and Olivia know that this moment will always hold a special place in their hearts.