A Magical Beginning: Justyna and Daniel's Unique Love Story
Ever wondered what happens when two love-struck nurses have an engagement photoshoot at Verona Park in New Jersey? Well, magic happens! On the warm and sunny day of July 13, 2023, Justyna and Daniel, two compassionate healthcare heroes, created some unforgettable memories.
These two lovebirds, who first crossed paths on Tinder, have a unique love story. From swiping right to sharing their lives both professionally and personally, they've built a bond that's now ready for the next big step. Their commitment to nurturing their love is as strong as their dedication to their patients.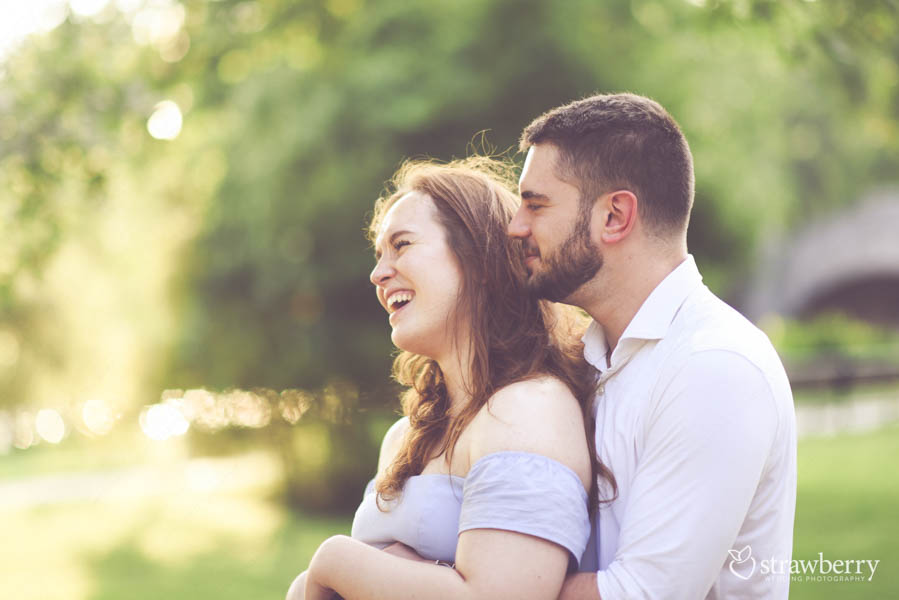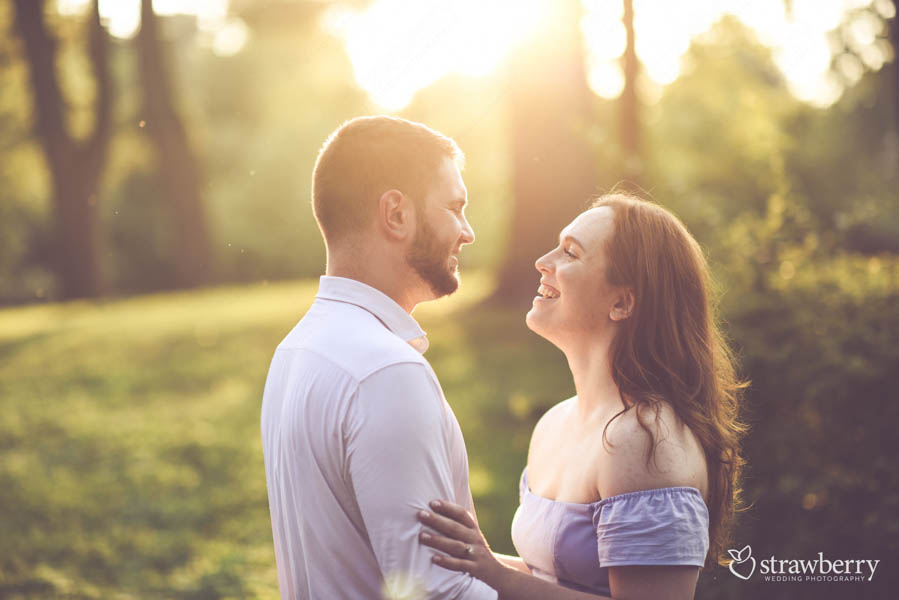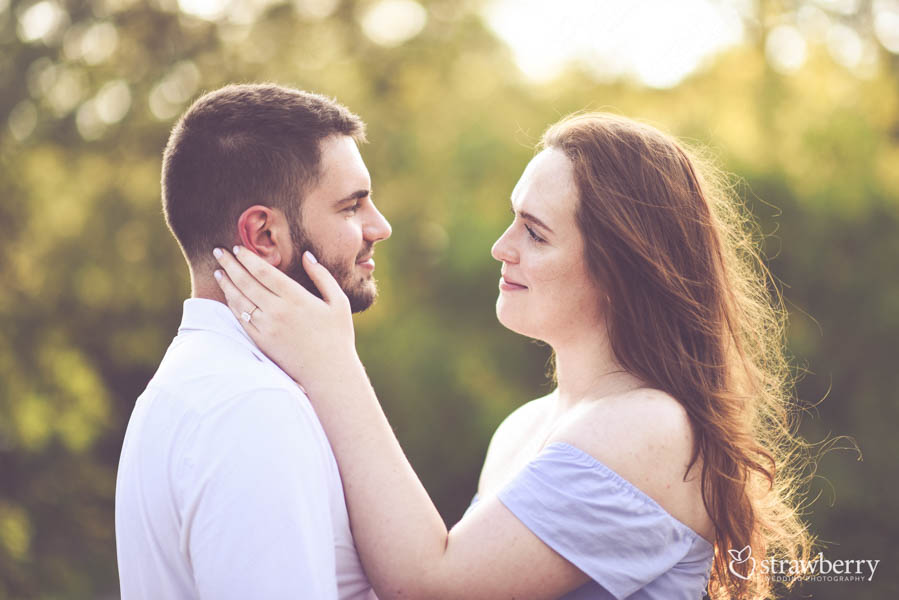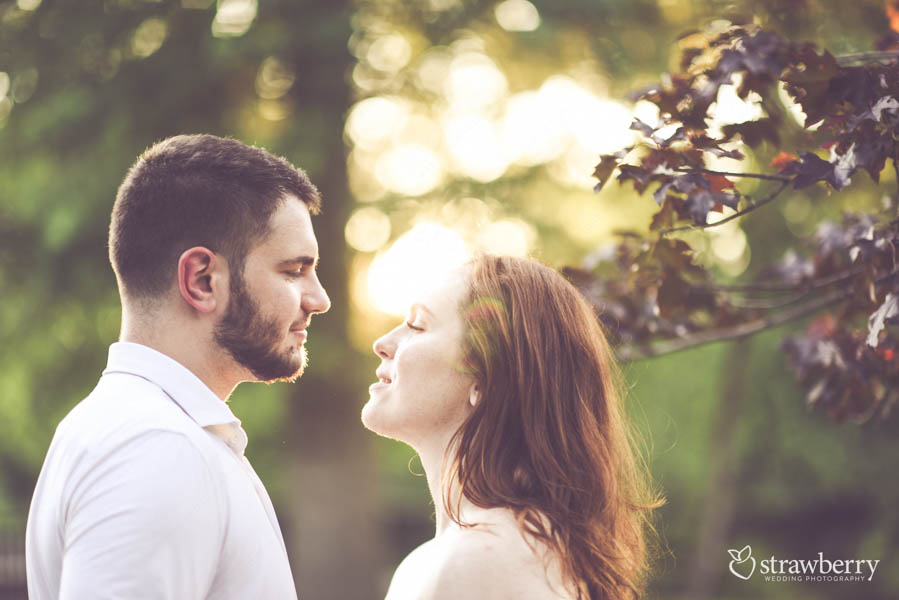 Choosing Verona Park: The Perfect Backdrop for Love
Verona Park, with its famous stone bridge and that stunning willow tree, was the perfect spot to capture their chemistry. They posed here and there, laughing and exchanging sweet whispers, creating a series of charming shots. The lush greenery and golden sunlight of the park added an extra layer of magic to their beautiful love story.
But they weren't just about the popular spots. The duo, along with their talented photographer, also ventured into a quieter corner of the park for some candid and intimate photos. It was all about capturing their genuine moments of love.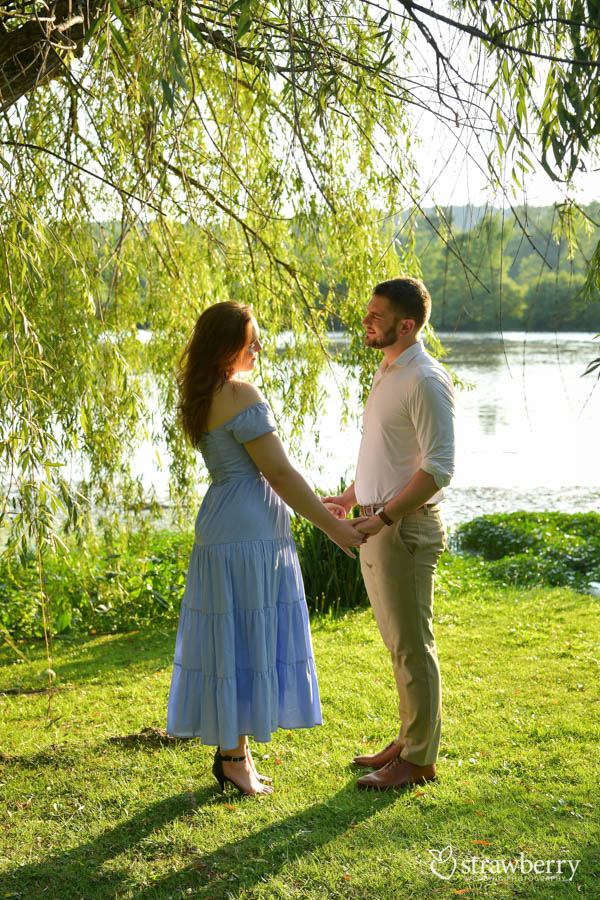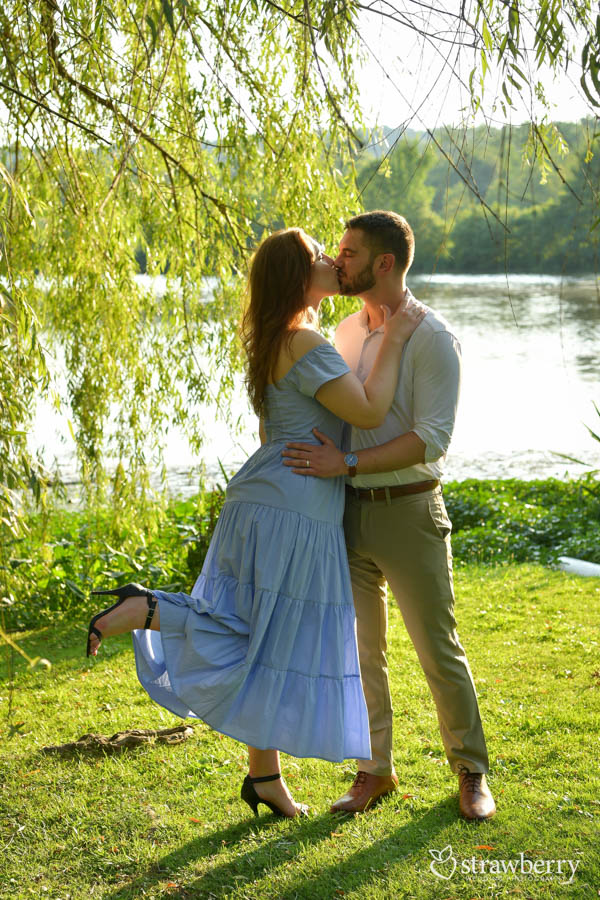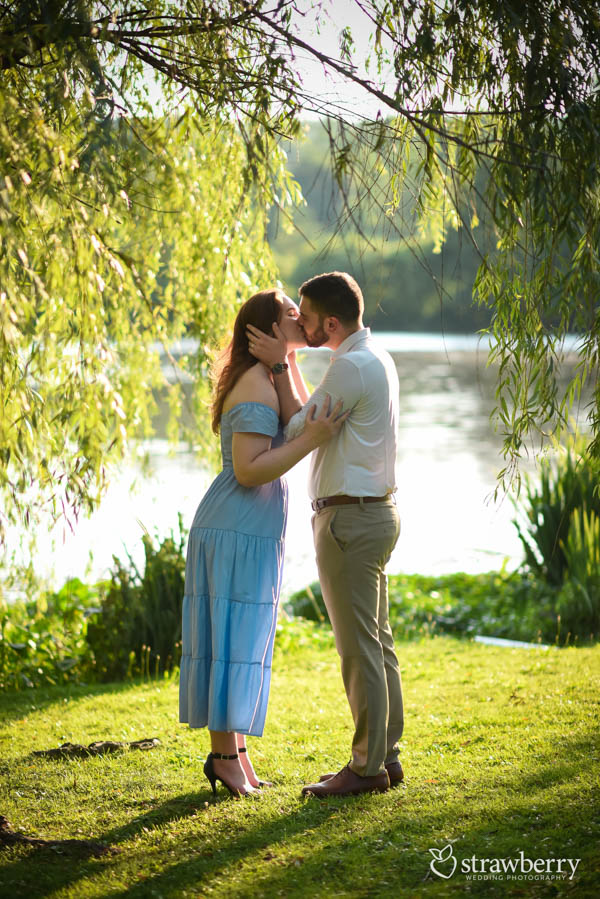 A Date to Remember: Save the Date Cards with a Twist
And guess what? These gorgeous pictures are going to make it to their Save the Date cards for the big day. That's right, they're tying the knot on October 14, 2023, at The Grand, an exquisite wedding venue in nearby Totowa, NJ. Just a stone's throw away from the park, this venue promises a memorable celebration of their love story.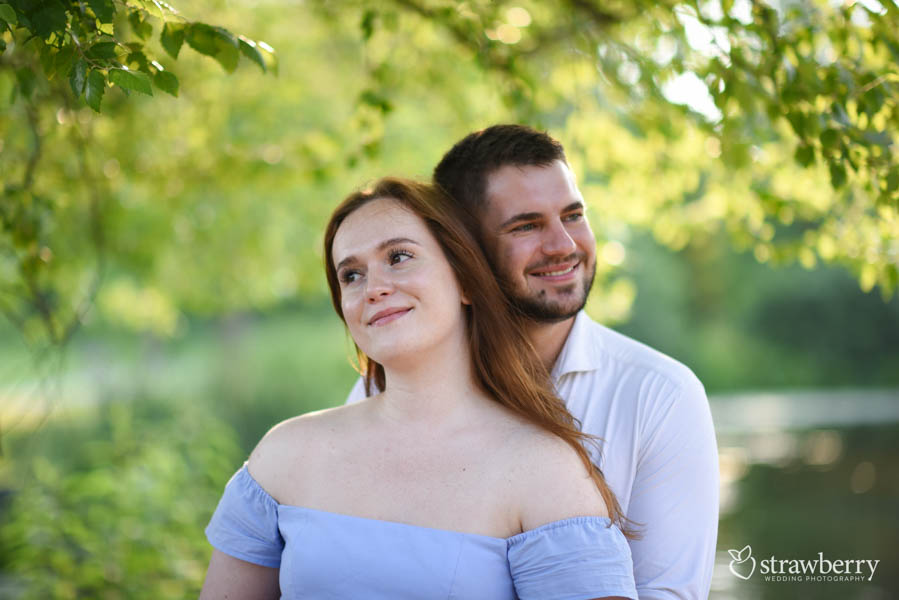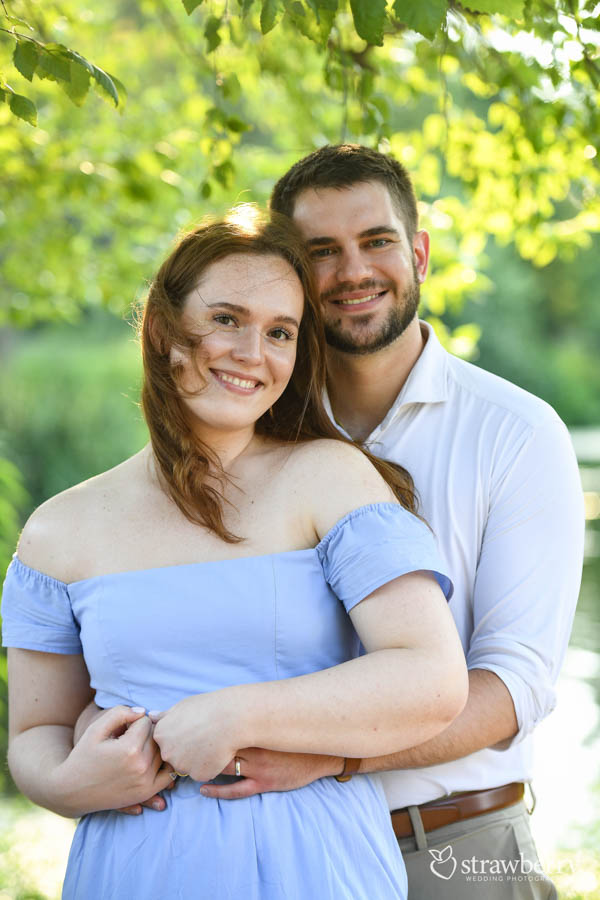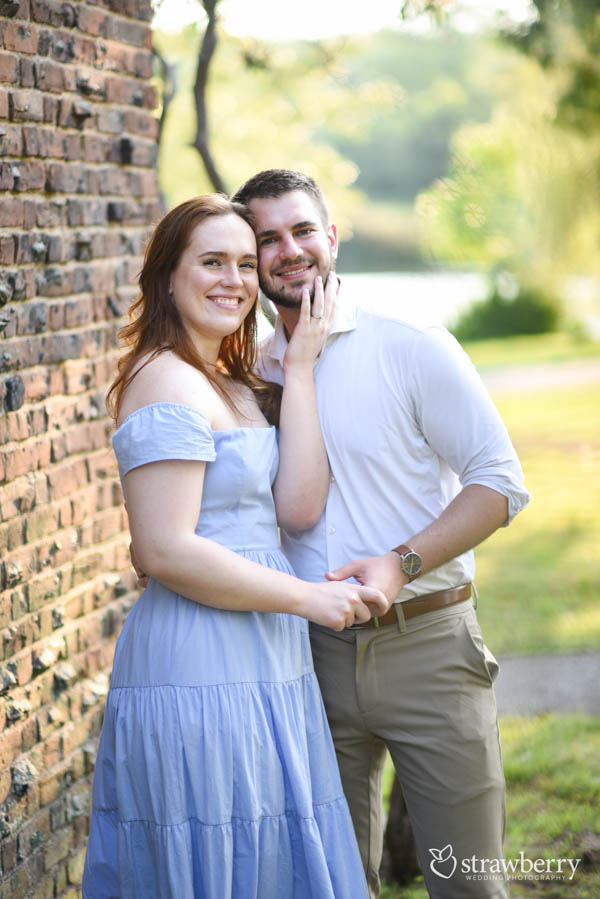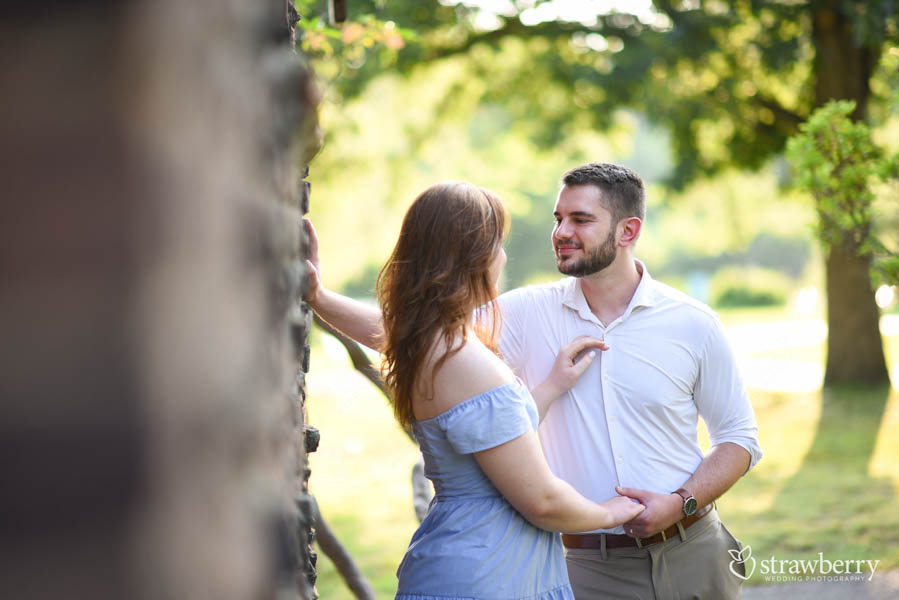 Adding a Cinematic Touch: A Special Treat for the Wedding Guests
Here's the icing on the cake. Justyna and Daniel have a special treat for their guests – a 'Save the Date' cinematic short by Strawberry Wedding Photography. It's an innovative video format that uses footage from their engagement shoot to announce their wedding date. And the best part? This unique video is a complimentary gift from their photographer!
From Tinder to The Grand: A Love Story that Defies Odds
From swiping right on Tinder to planning their dream wedding at The Grand, Justyna and Daniel are proof that love can bloom in the most unexpected places. And we can't wait to see what the next chapter in their romantic journey holds!