Destination weddings are always a lot of fun, but Kara and Brian's whirlwind wedding weekend in Maine was, hands down, the most exciting event we've experienced to date.
DESTINATION WEDDING CREW TRIP
Our team of 5 photographers made the 6-hour trek up to scenic Boothbay Harbor, ME in late August (arguably the most wonderful time to be in Vacationland). On the way, we encountered a bit of a brake issue. Truth be told, by "bit" we mean the brakes literally caught on fire. Thankfully, some very skilled car mechanics helped remedy the problem and we were back on the road en route to Kara and Brian's wedding with time to spare.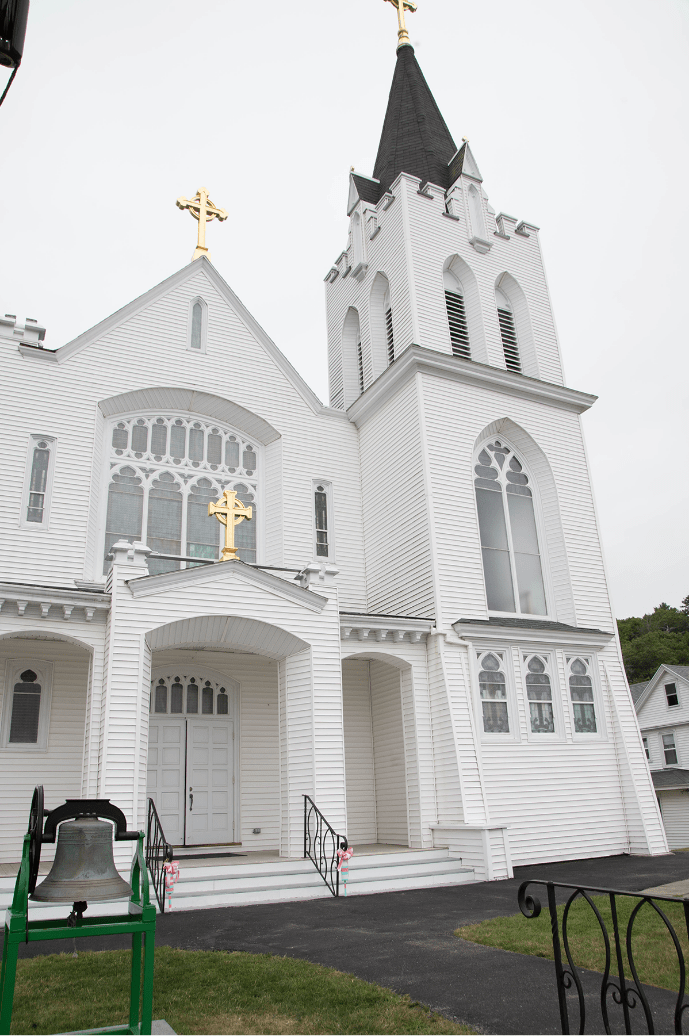 BRIDE PREPARATION
We began the weekend by shooting aerial photographs in the early morning the day of the wedding. Shortly after, we headed over to meet Kara, Brian and their bridal parties while they got ready for the day. We immediately noticed how Kara radiated in her sleeveless pure-white dress and tiered veil amongst a sea of coral bridesmaid dresses. She was impressively calm, cool, and collected as she joined her sisters and friends for some stunning pre-ceremony bridal photographs.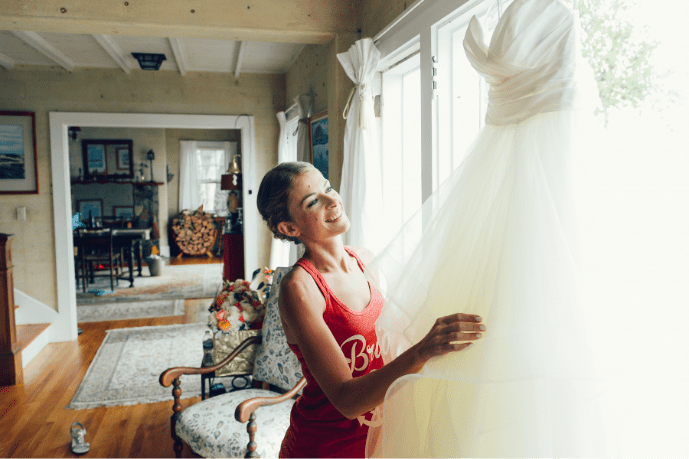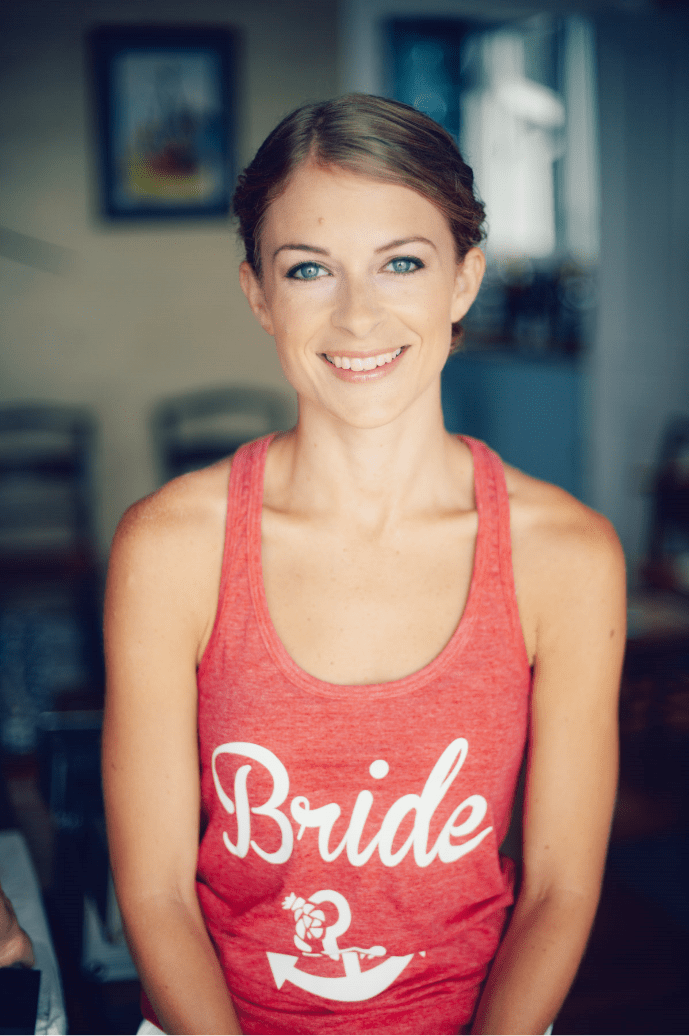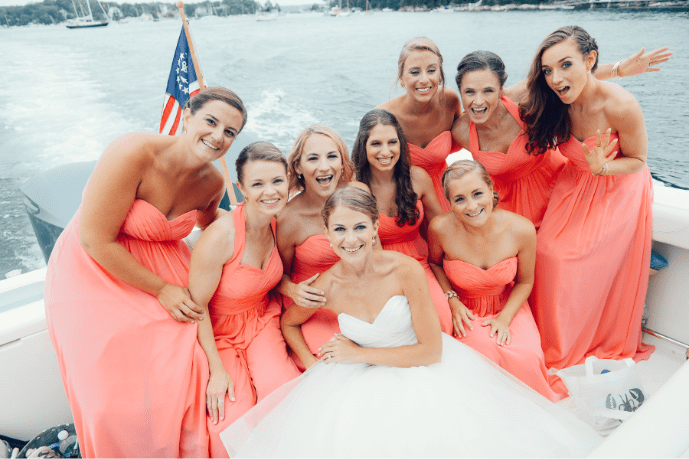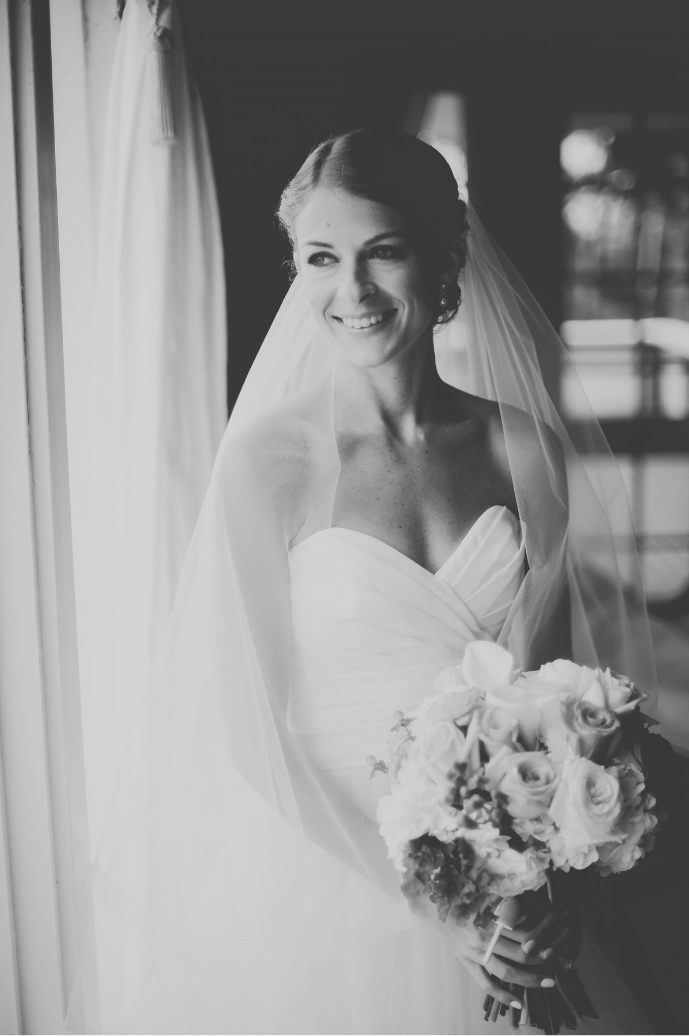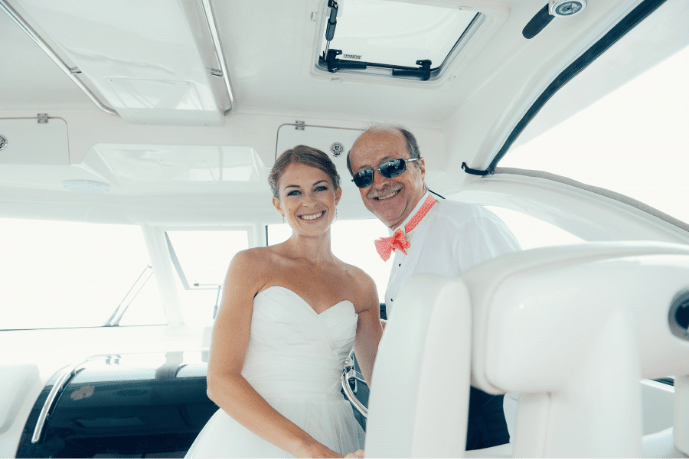 THE CEREMONY
The ceremony was held at Our Lady Queen of Peace in the heart of Boothbay Harbor. Within the four walls of this century-old church, Brian and Kara exchanged traditional Catholic vows and rings and shared their first official kiss as husband and wife.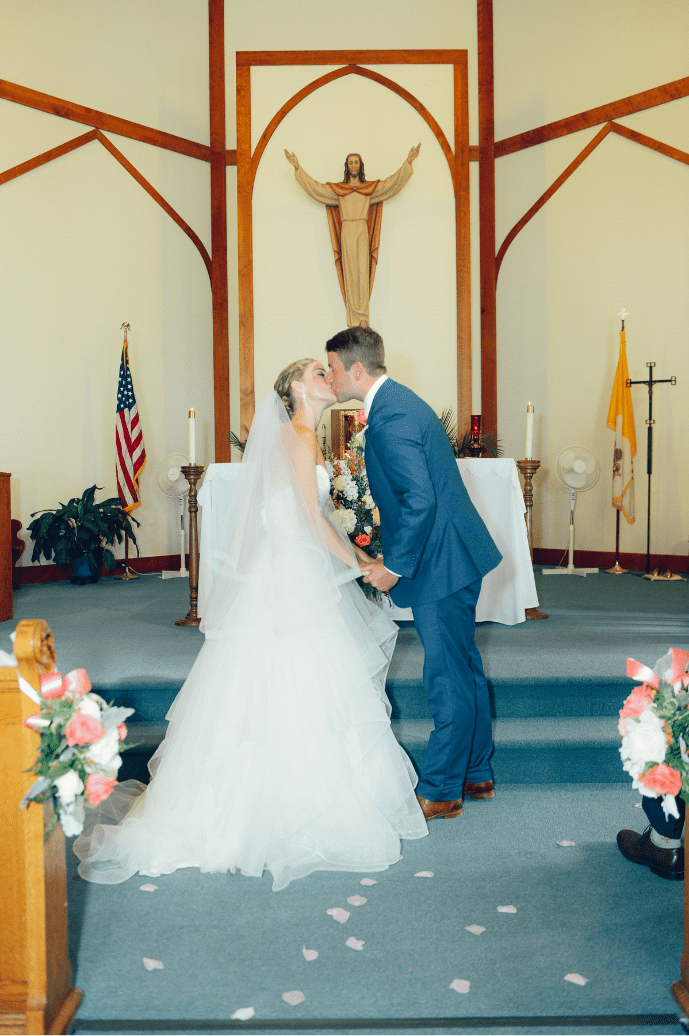 THE RECEPTION BY THE OCEAN
From there, the couple and bridal party took a boat to the reception at Jones Point in South Bristol, ME. While they enjoyed the boat ride, our aerial team was at it again, capturing the happy couple as they enjoyed the scenic ride.
Under the awning of a massive tent on the property at Jones Point, Kara, Brian and their numerous guests ate a delicious meal, enjoyed a decadent cake, and danced the night away.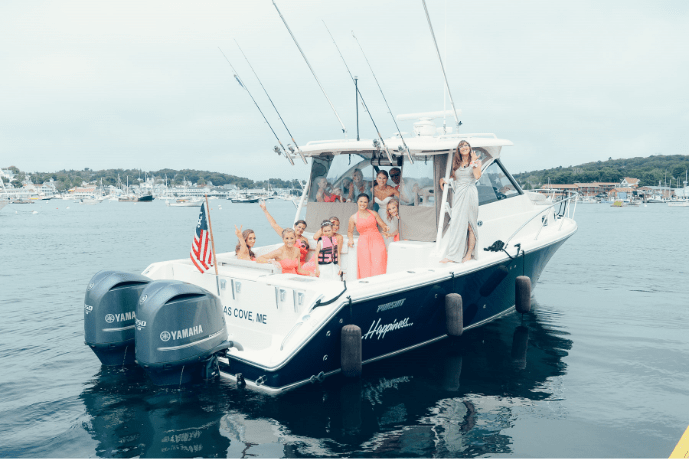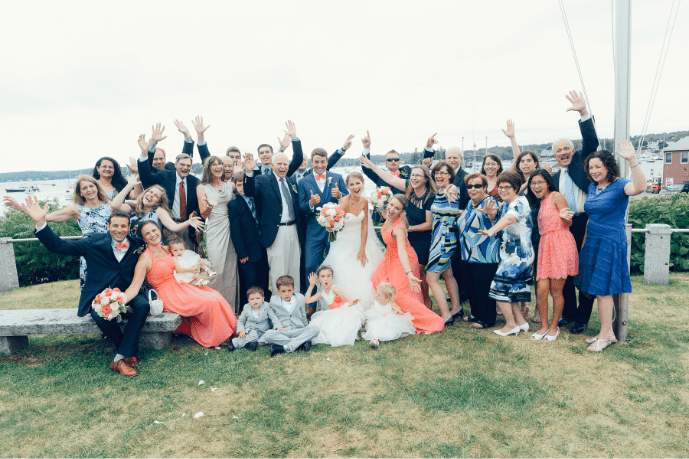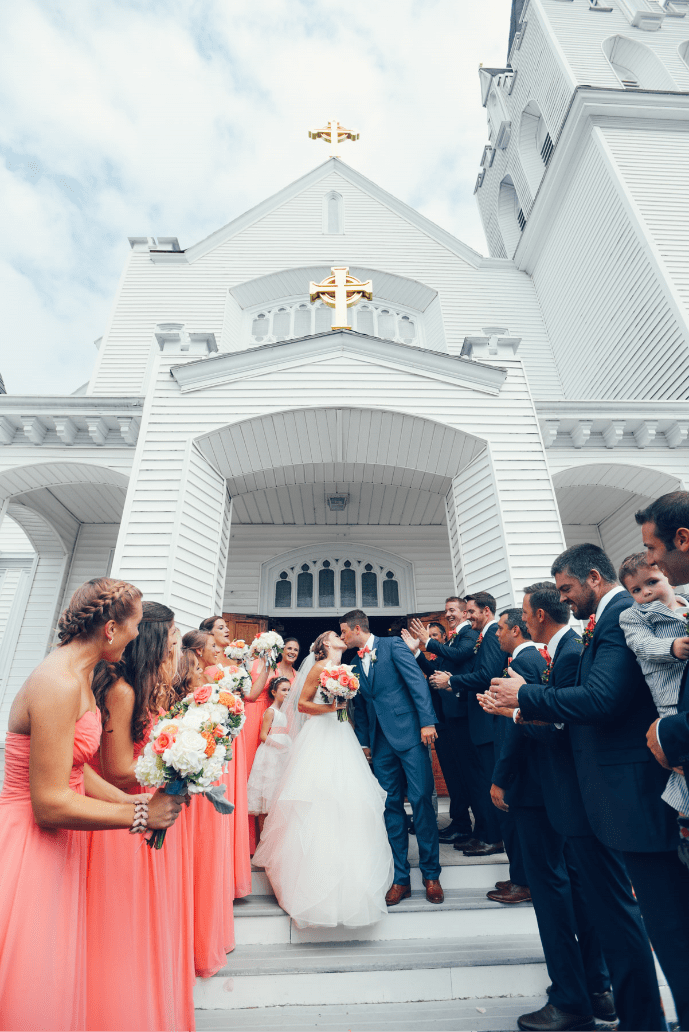 BEAUTIFUL WEDDING INDEED!
Coastal Maine is an amazing place in and of itself, but Kara and Brian illuminated it even more with their exuberant personalities and adorable love for one another. There were many times throughout the weekend when our team noticed a tear or two in our own eyes—it couldn't be helped! Everything about this magnificent wedding was pure excellence.
Kara and Brian, your wedding was sensational in every sense of the word. Congratulations to you and thank you for sharing your special union with us!