The Venitian – one of the top New Jersey wedding venues was Paulina and Adam's pick. Exquisite Palazzo ballroom is one the best in the country.
NEW YORK TO NEW JERSEY
After their 250-person wedding finally materialized in post-pandemic world, Paulina and Adam desided to pick New Jersey, Adam's home, state as their reception location. Paulina, native to Queens New York knew the Venetian in Garfield, NJ will not disappoint.
If you did not already believe in matches made in heaven, then you surely will after witnessing Adam and Paulina's wedding day. From the regal beauty and stateliness of the ceremony to the glowing lights and lively music of the reception, this day was full of small, cherished moments hidden amongst the huge celebration.
Growing up, Adam and Paulina shared many similarities to each other. They came from similar neighborhoods, although they lived miles apart. Online dating gave them the extra push they needed to finally meet and let their love story begin, and we are so glad it did.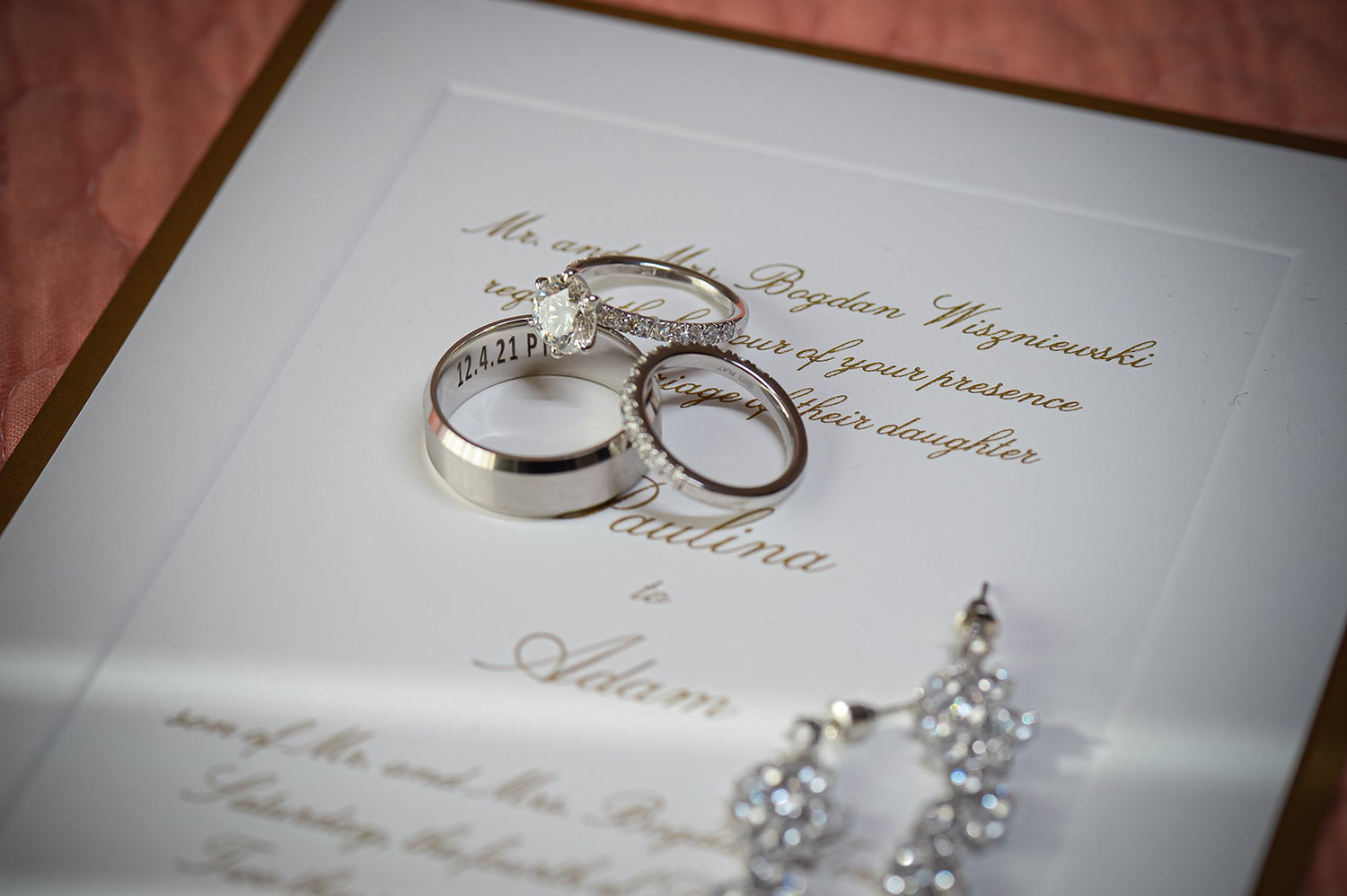 BRIDE PREPARATION
While Paulina and her bridesmaids put the finishing touches on their outfits, Adam and his groomsmen shared a commemorative shot. Once ready, Paulina and her father had their father-daughter first look. Her father's face broke out in a huge smile after witnessing the natural glow of Paulina on her wedding day. Emotions were high as they hugged alongside the brick wall of the venue and shared this cherished moment. Her bridesmaids also had the honor of doing a first look—tears were shed, smiles were huge, and the support and love for each other was so potent you could feel it. This was a lovely and unique touch to an already beautiful day.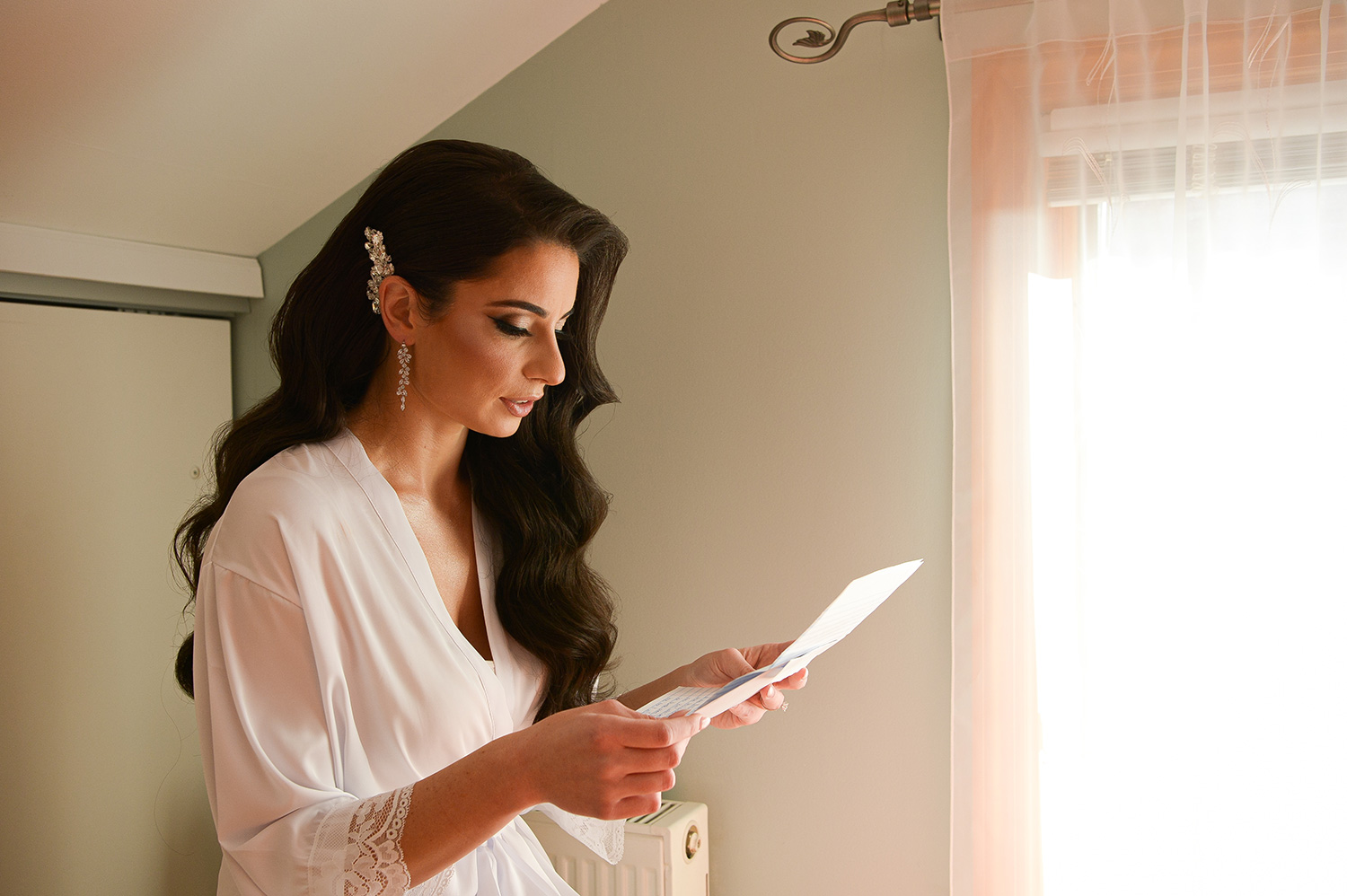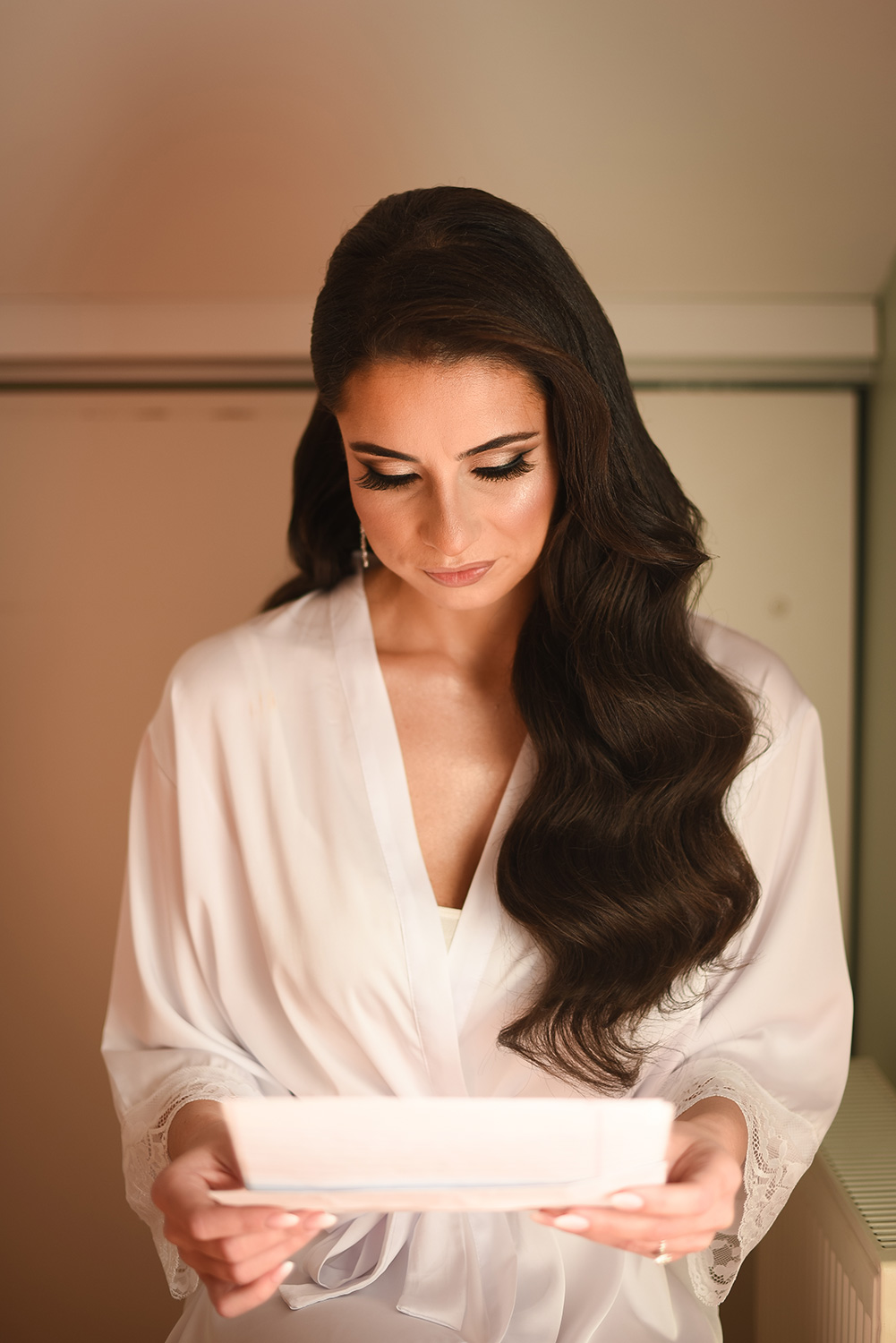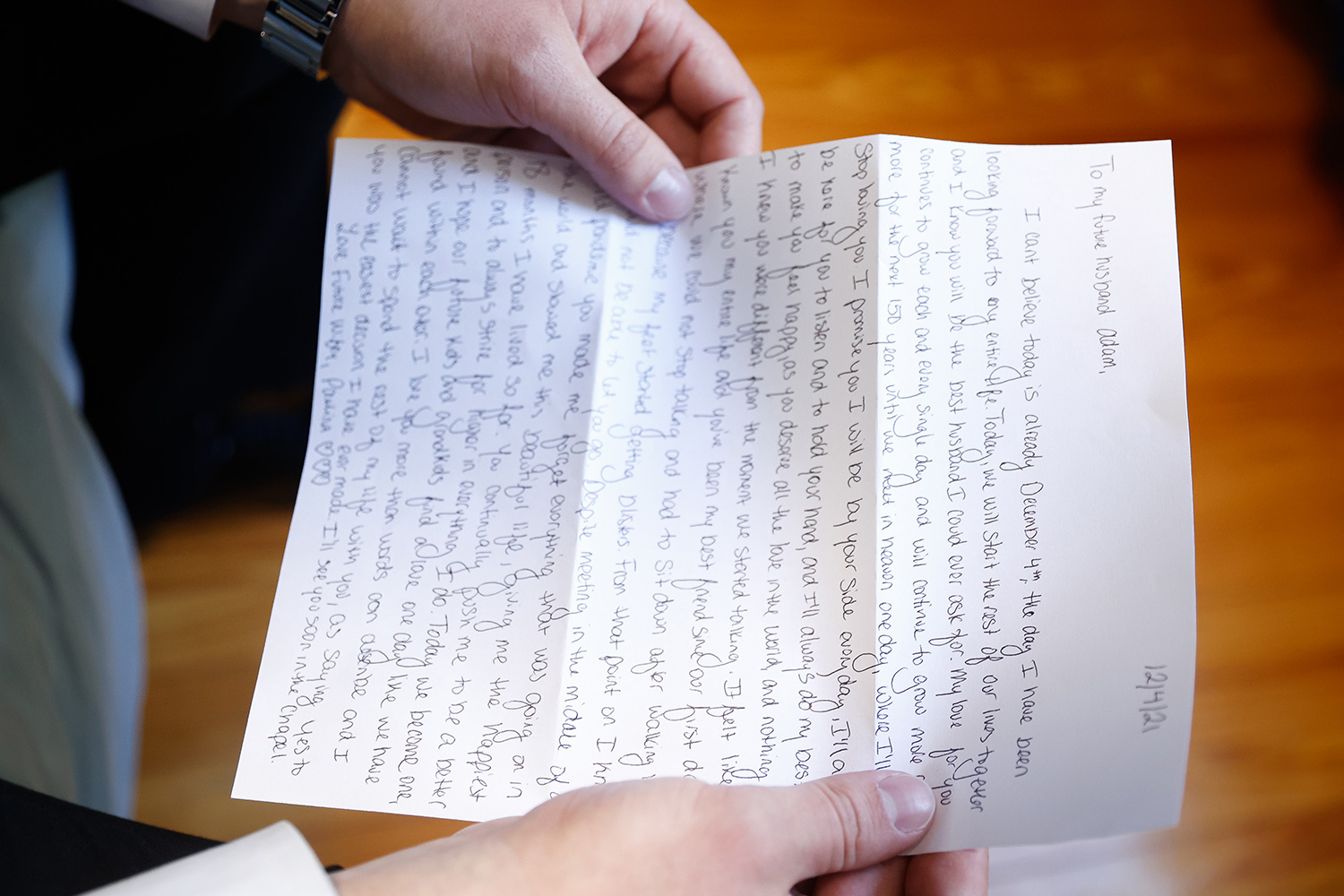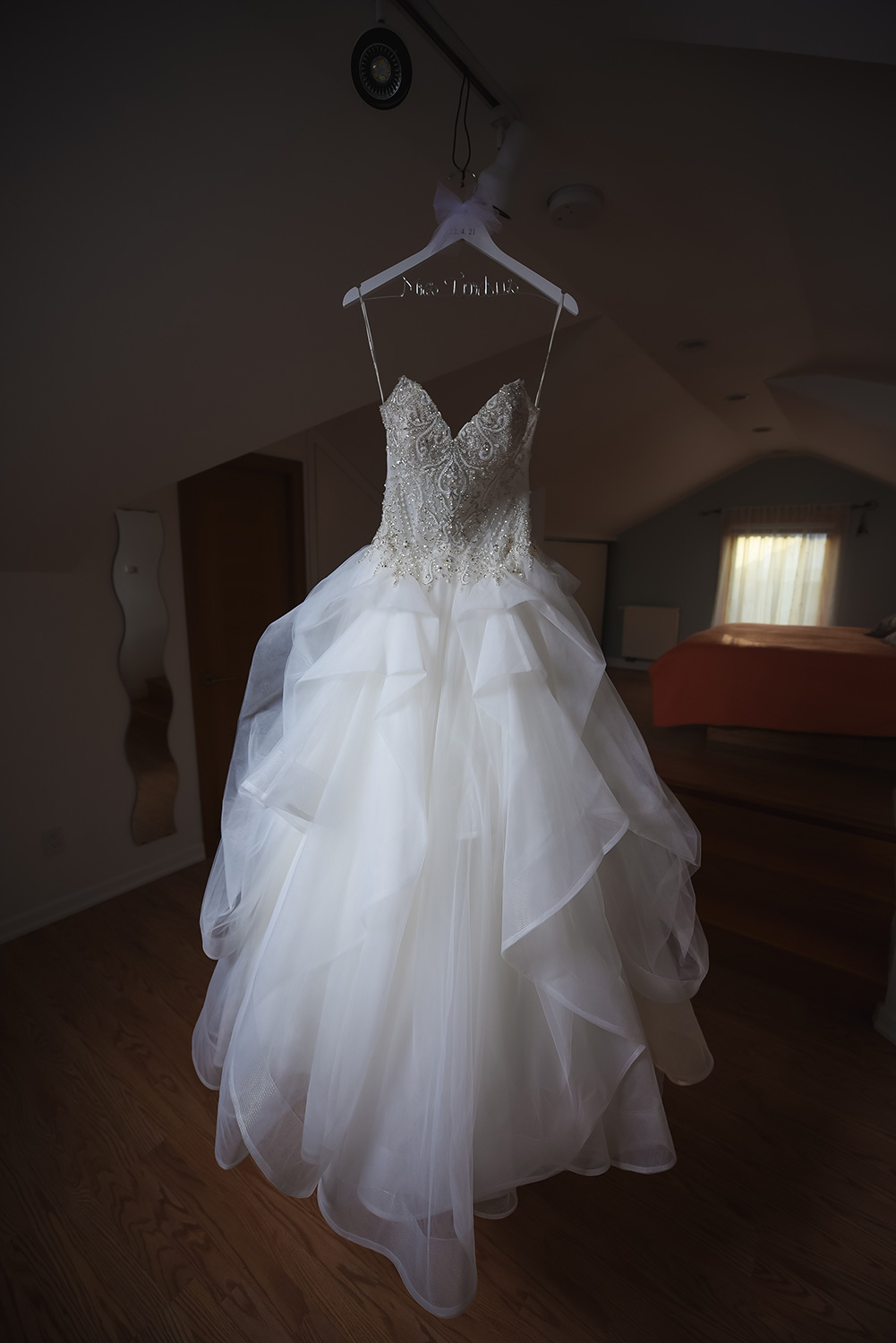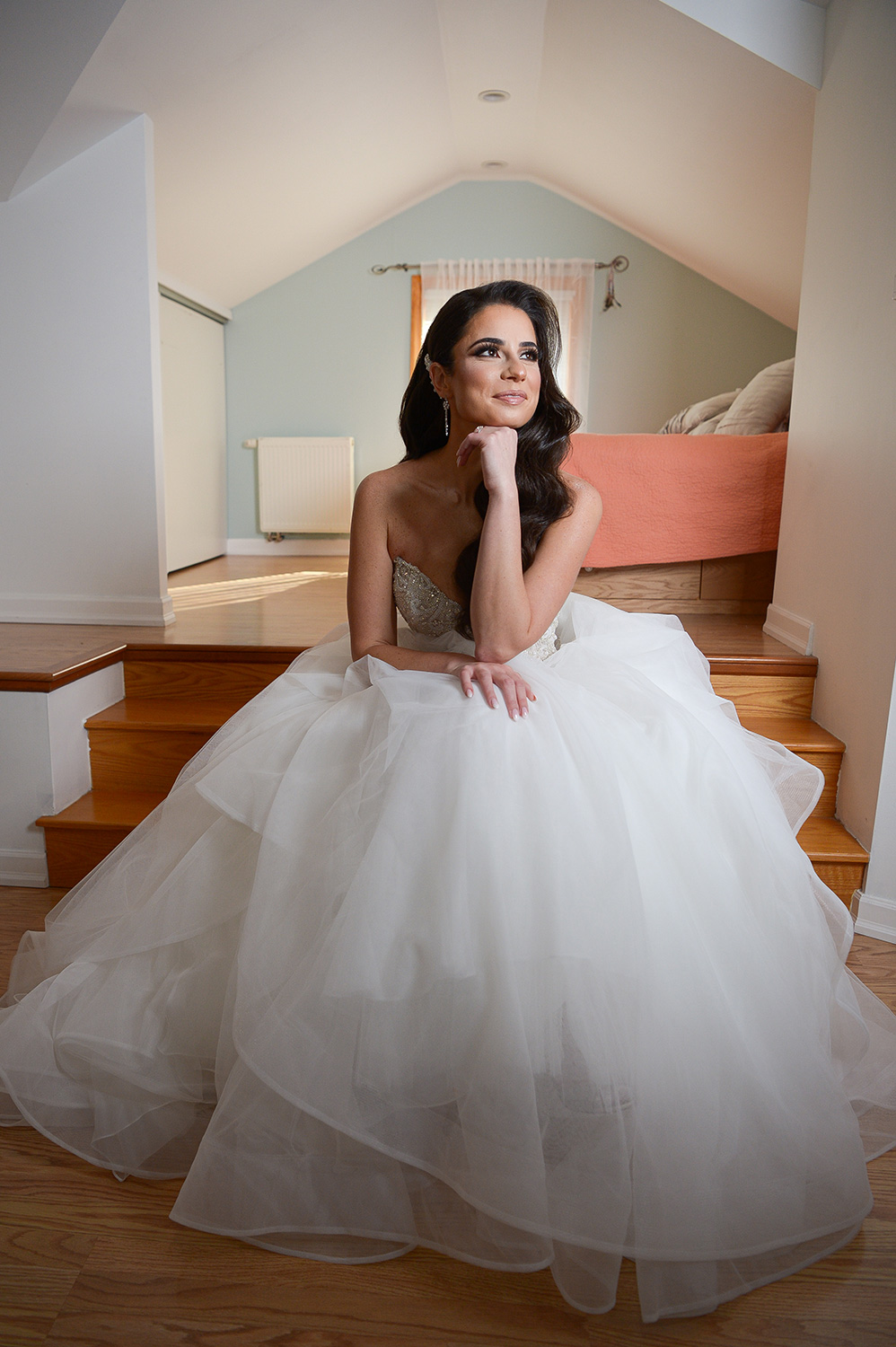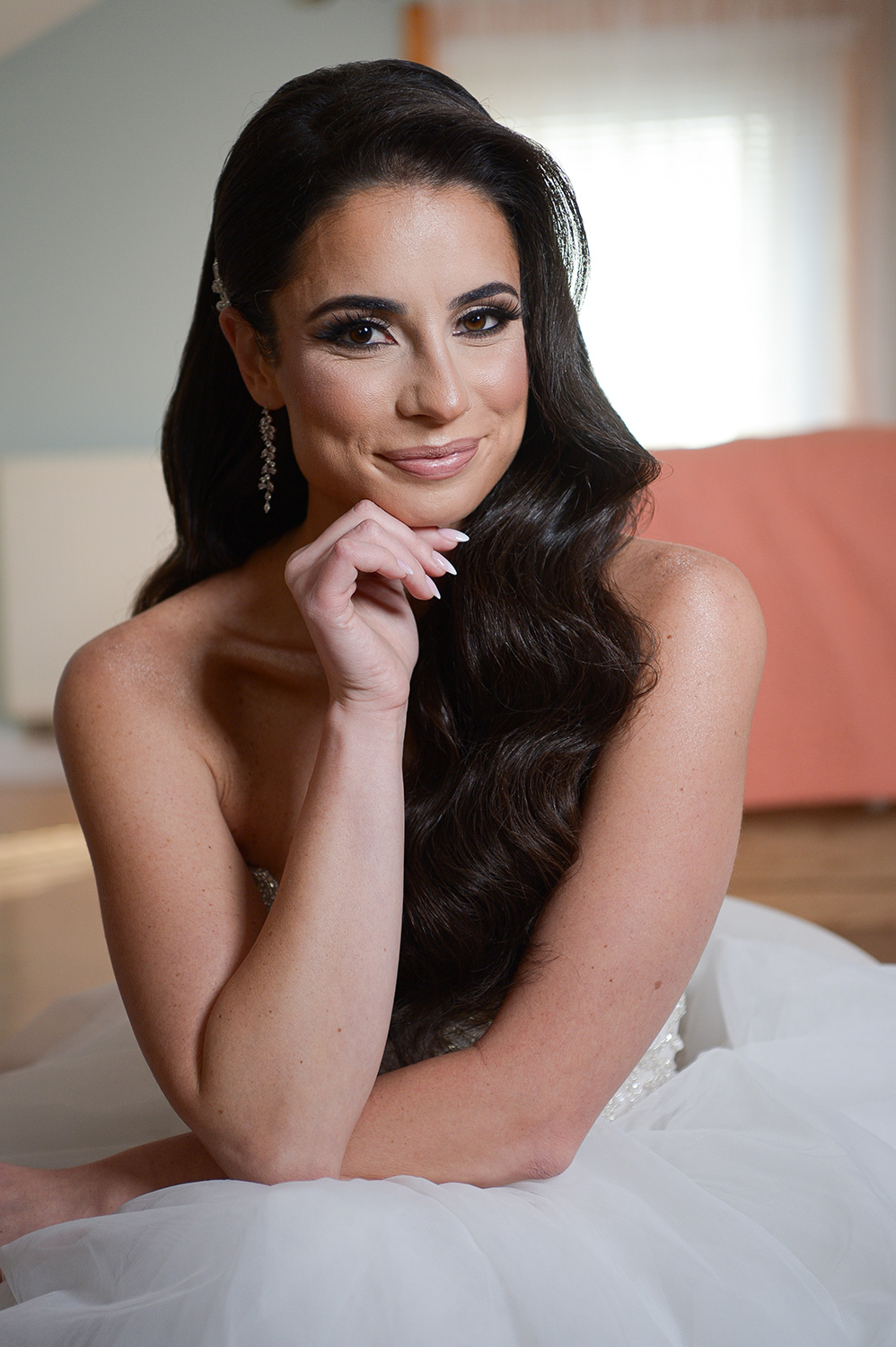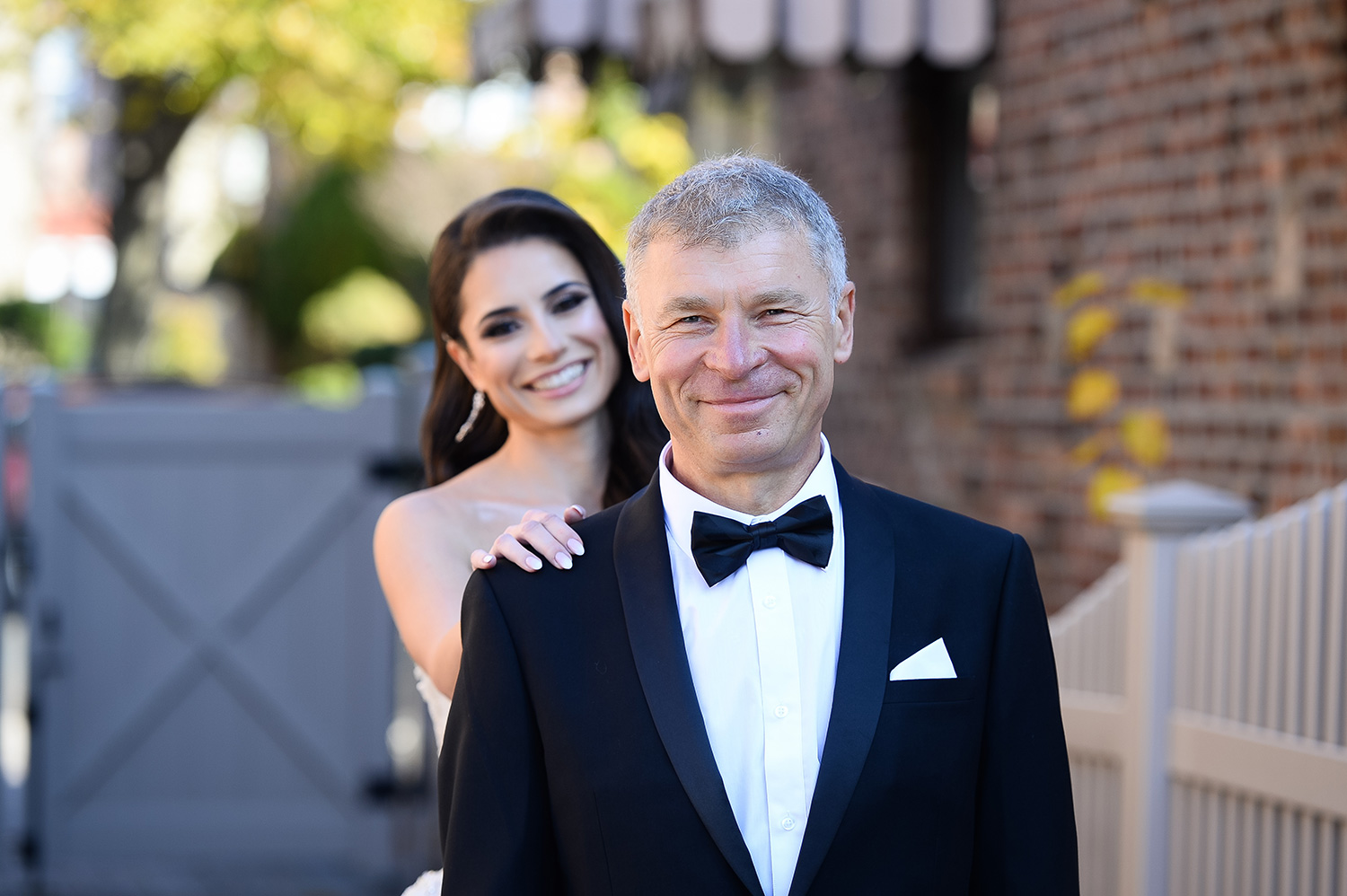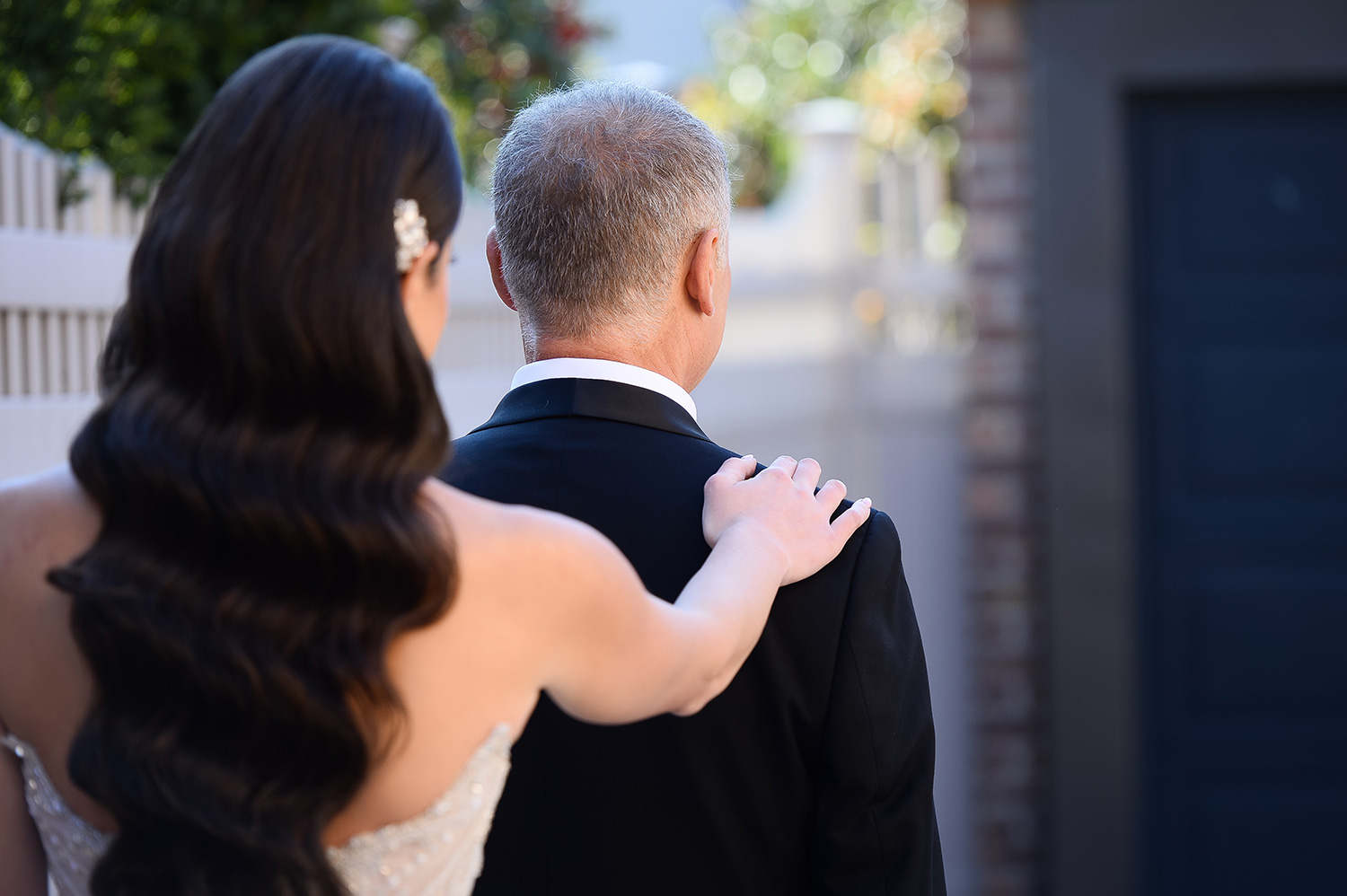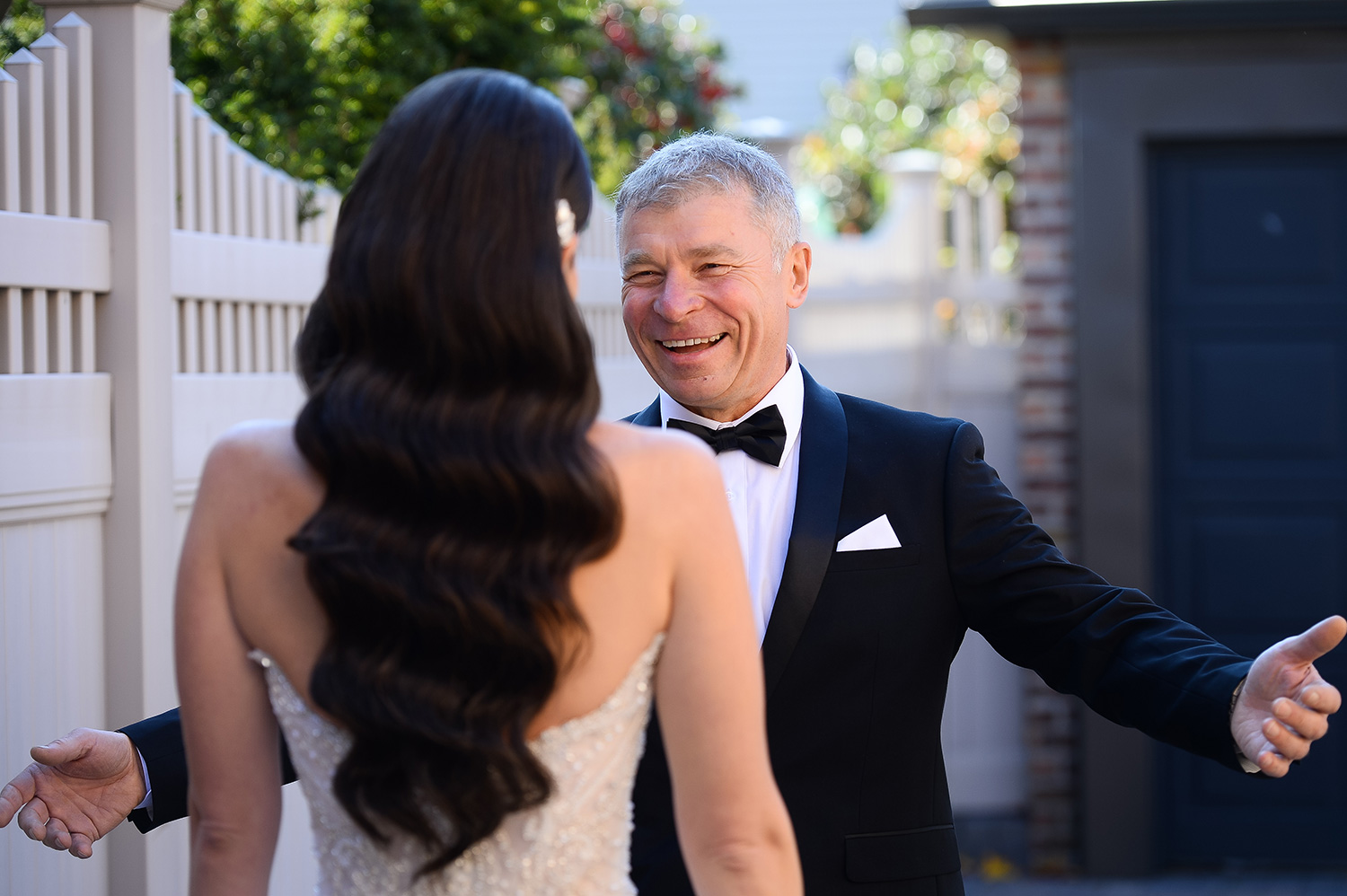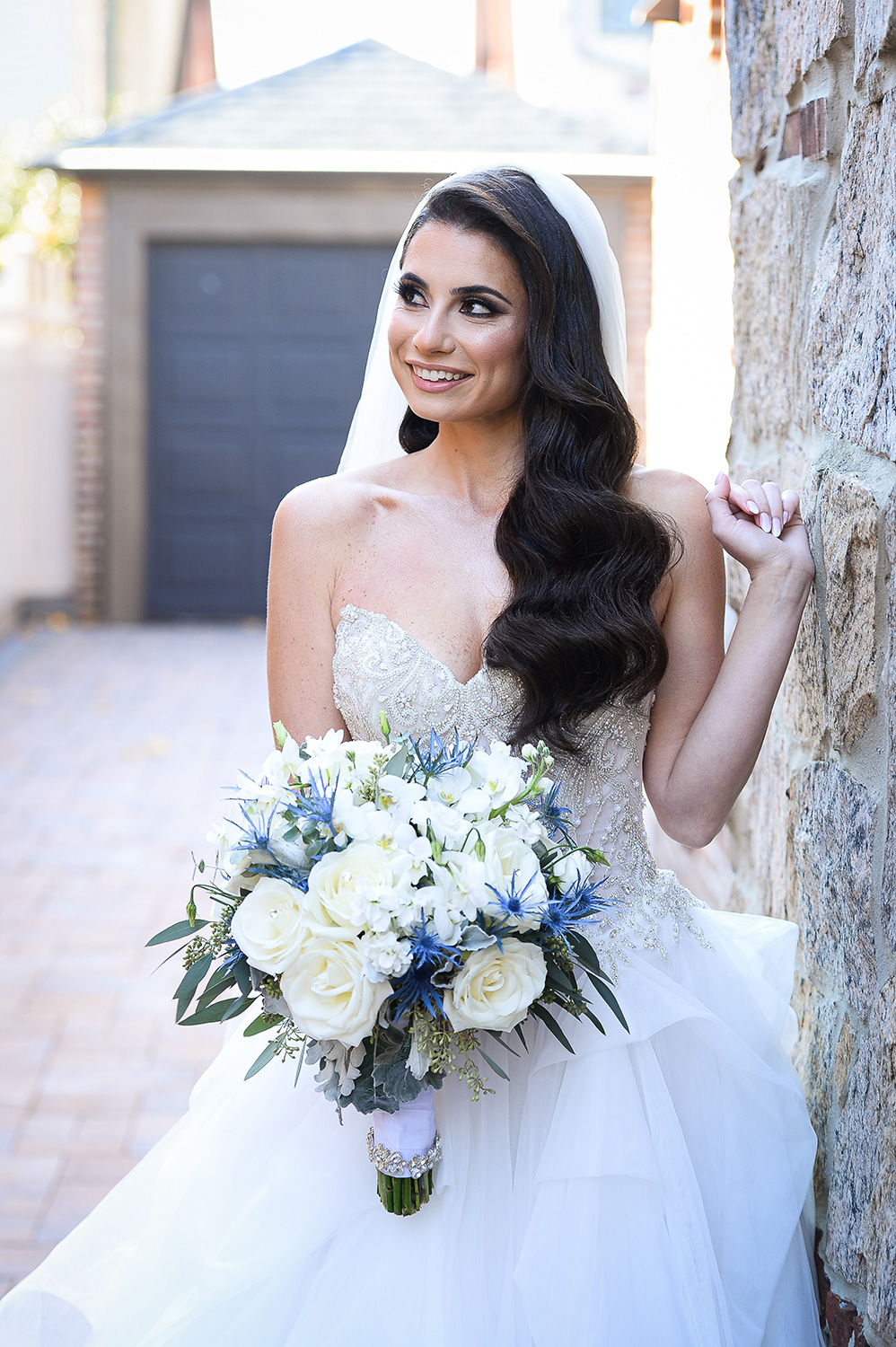 THE CEREMONY
Adam and Paulina glowed with a certain integrity and honor on their wedding day. They moved with a natural dignity throughout the whole day. Paulina wore her gown with the grace and gentle pride of a woman who is sure-footed in her faithfulness to a life spent with Adam. St. Matthias Roman Catholic Church was truly a sacred place to say, "I do." Its intricate architecture, beautiful brickwork and white marble columns were a filmer's dream. Stunning Arrangements crafted gorgeous floral bouquets of white roses and dainty green foliage to accentuate the beauty even further.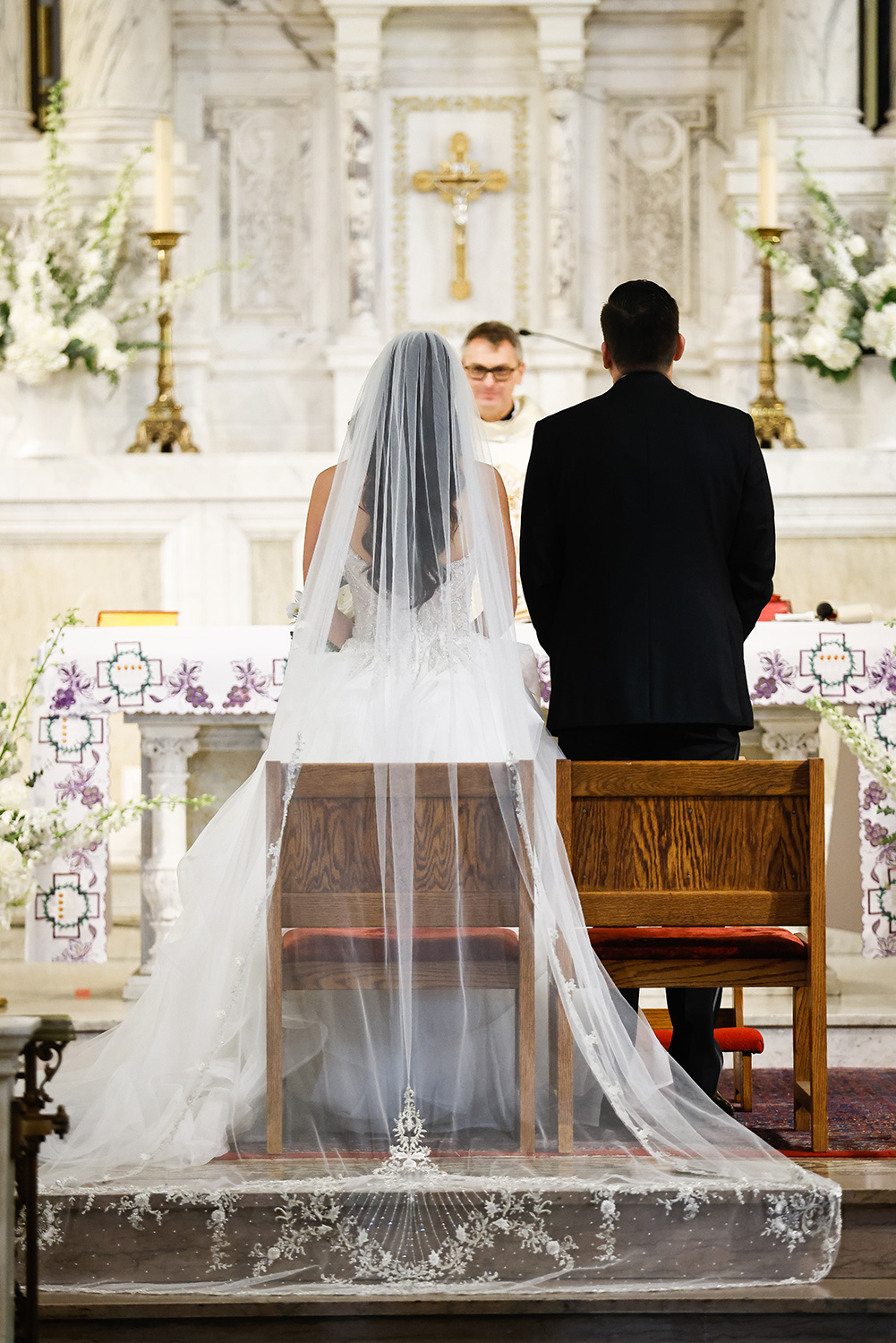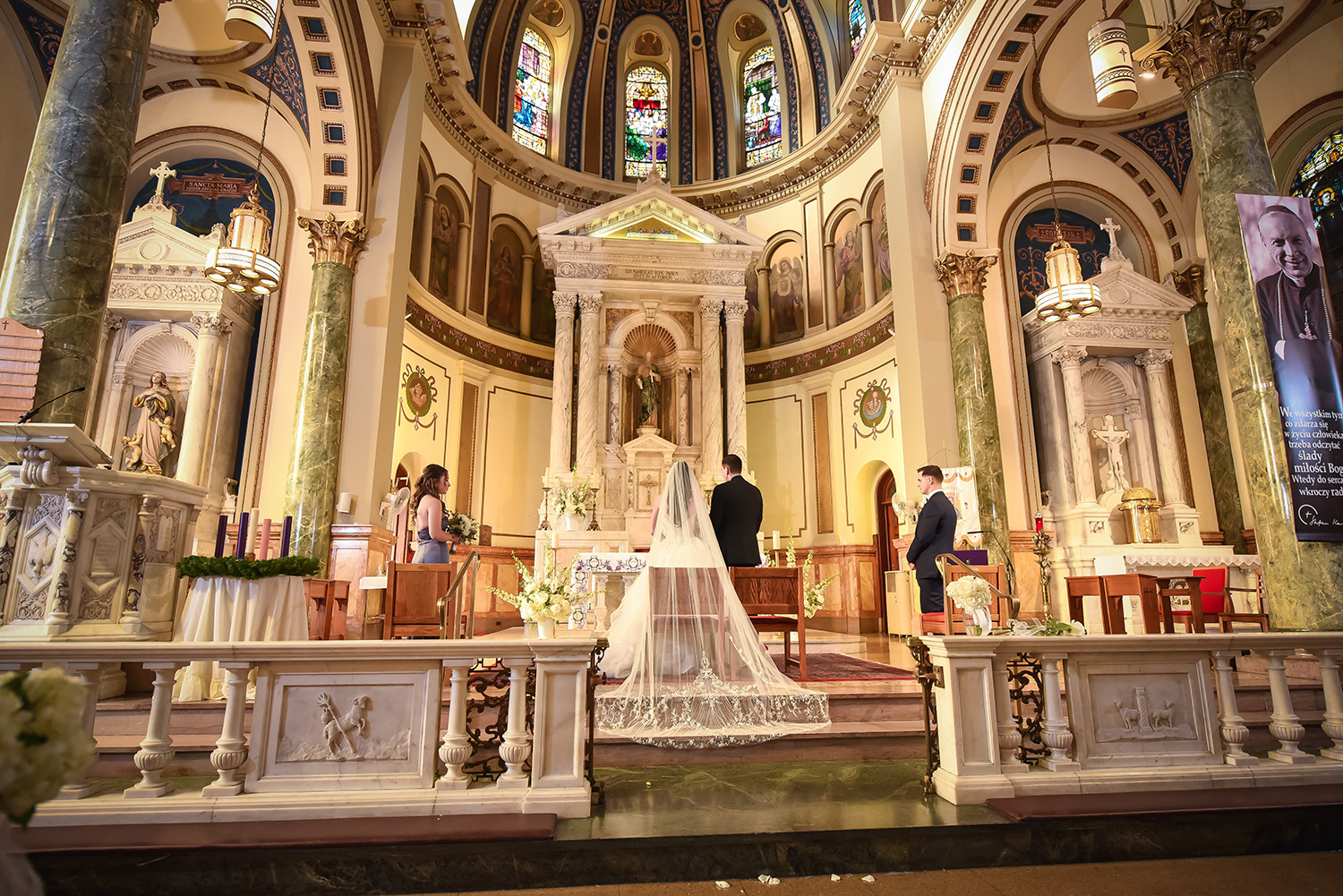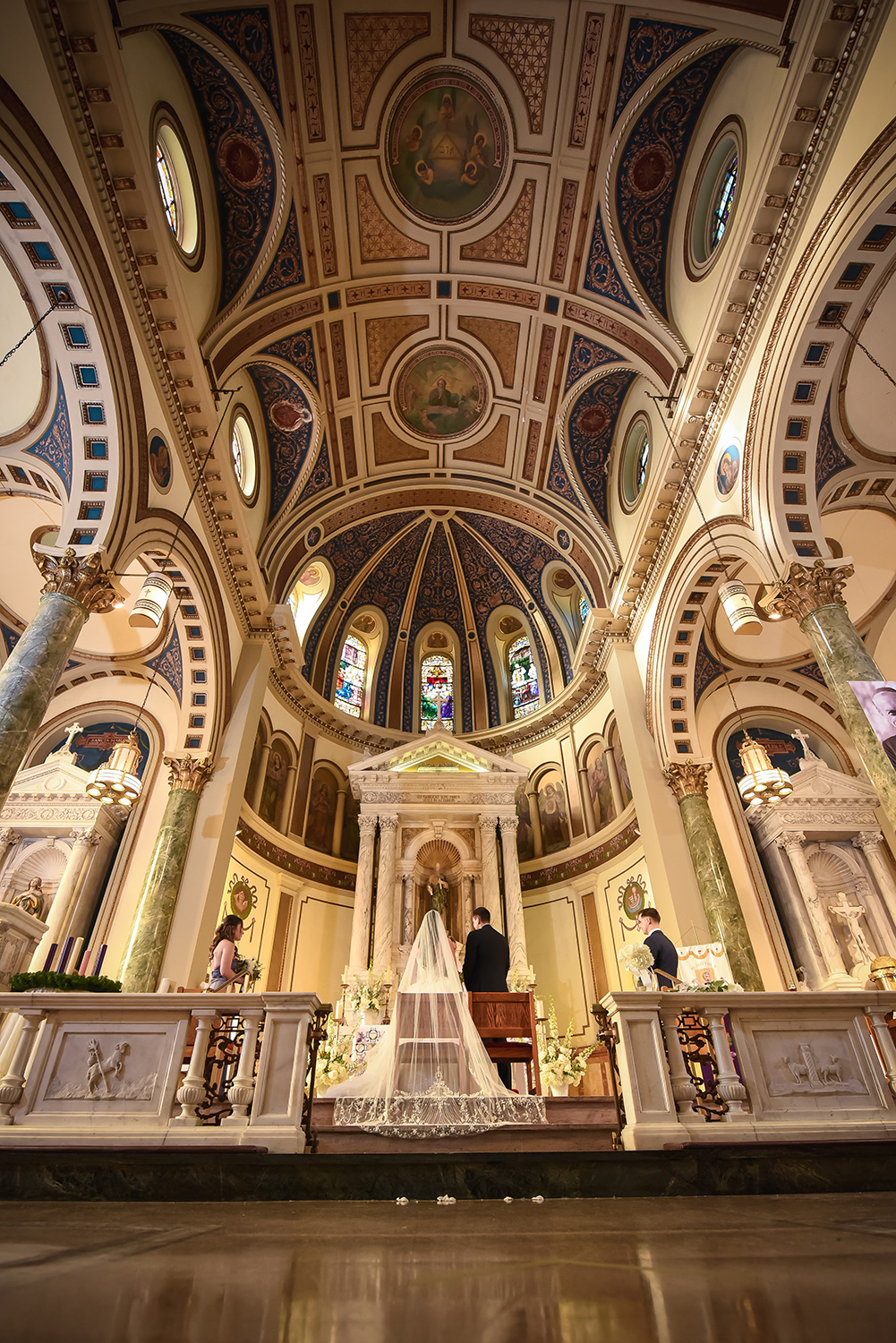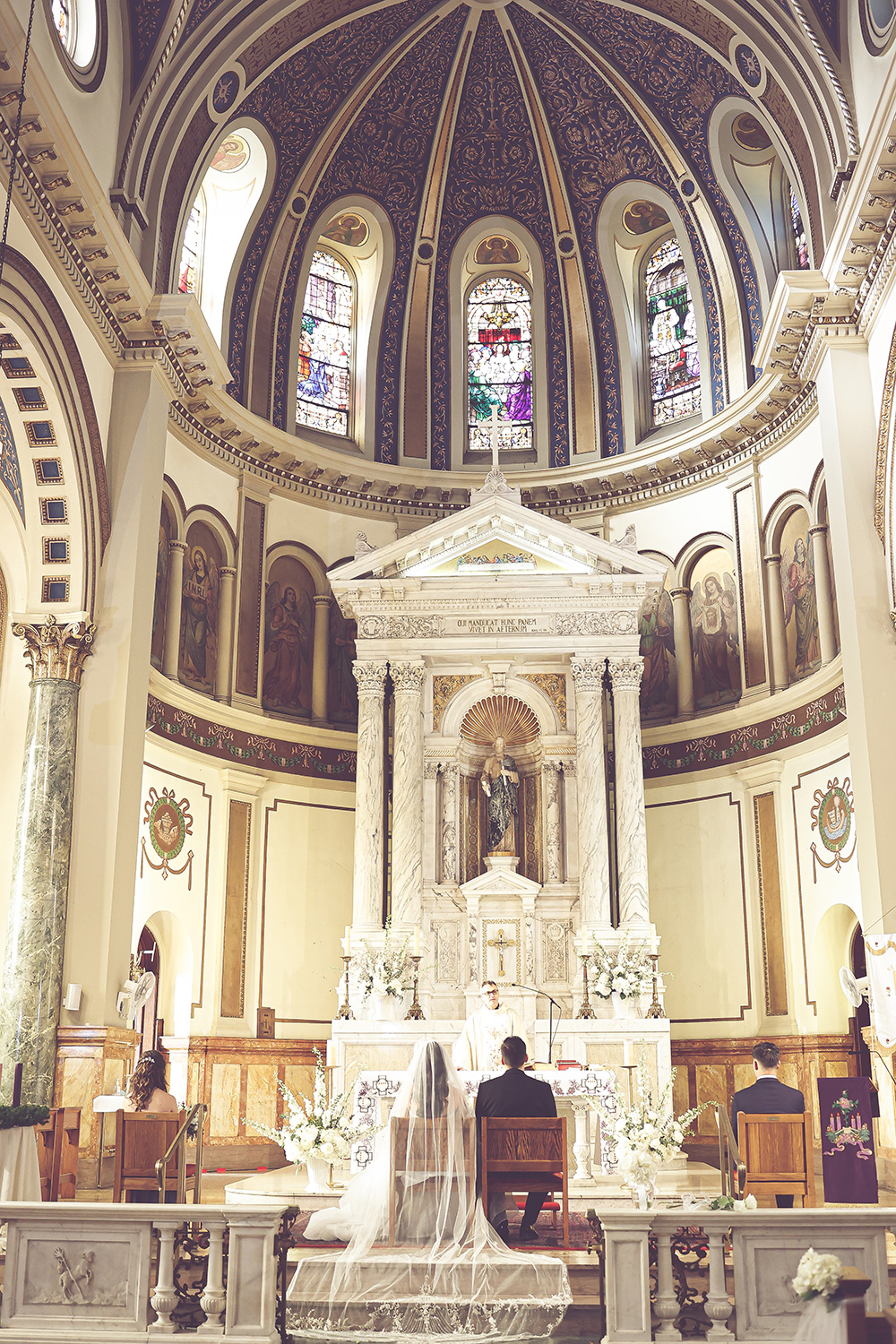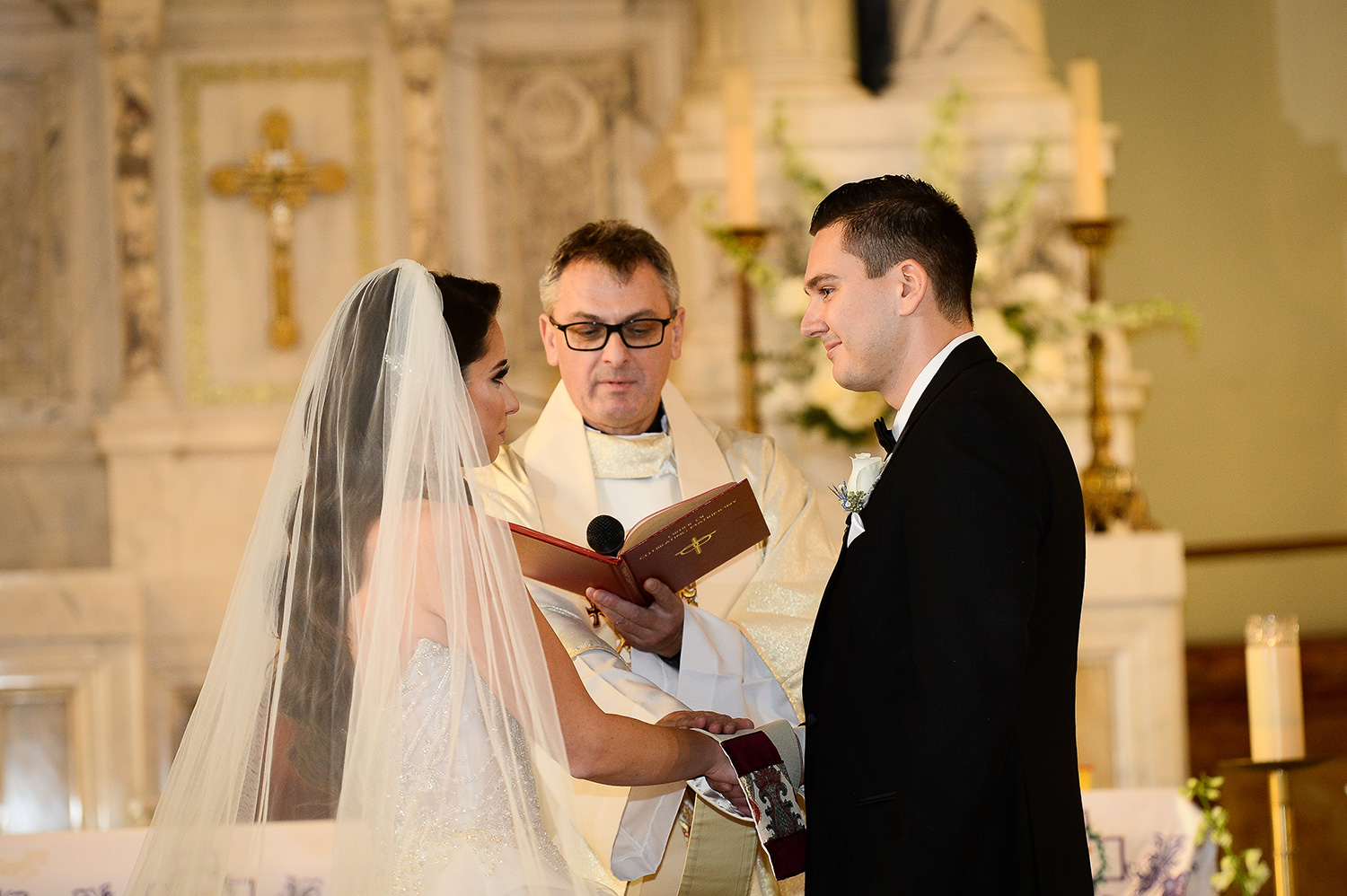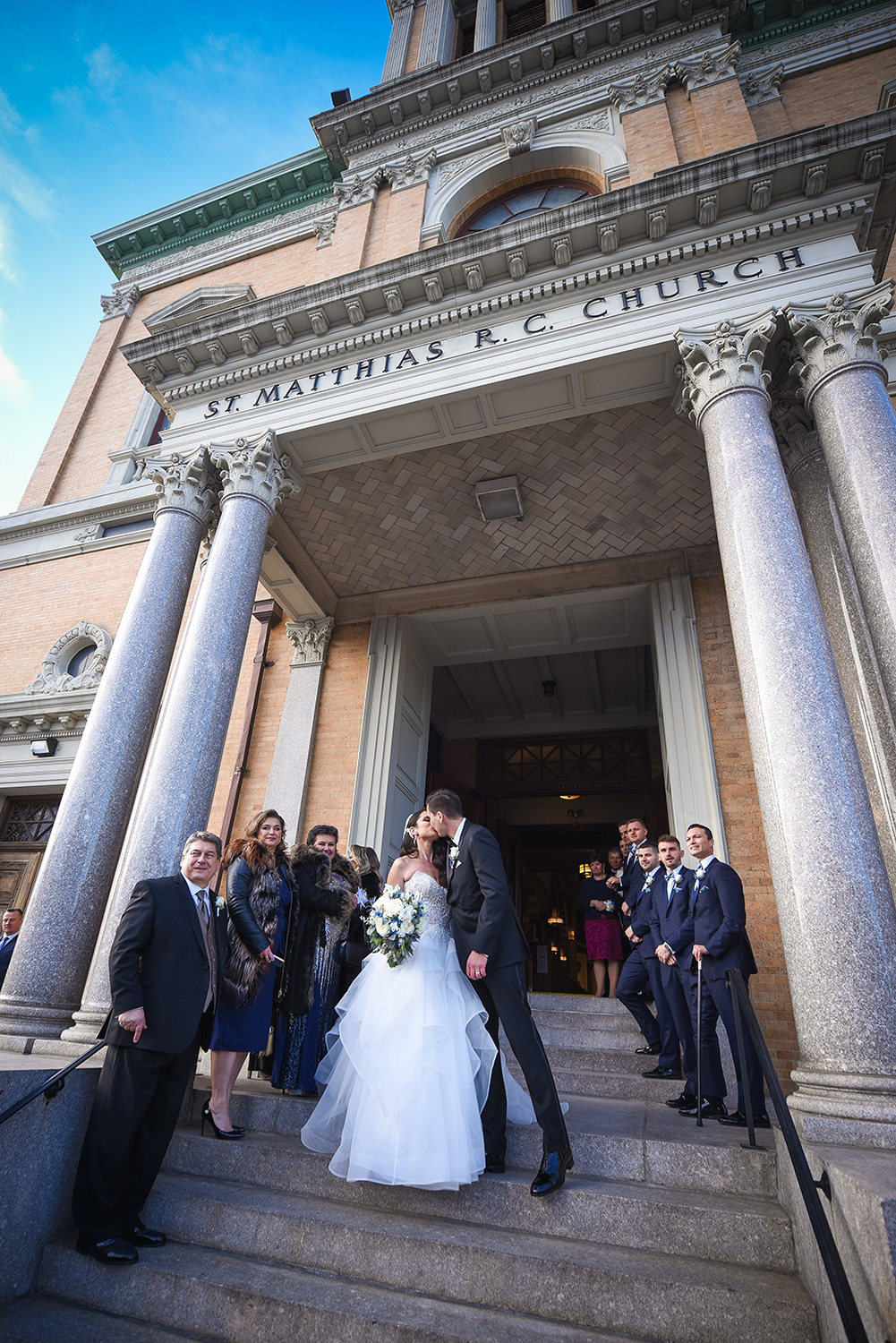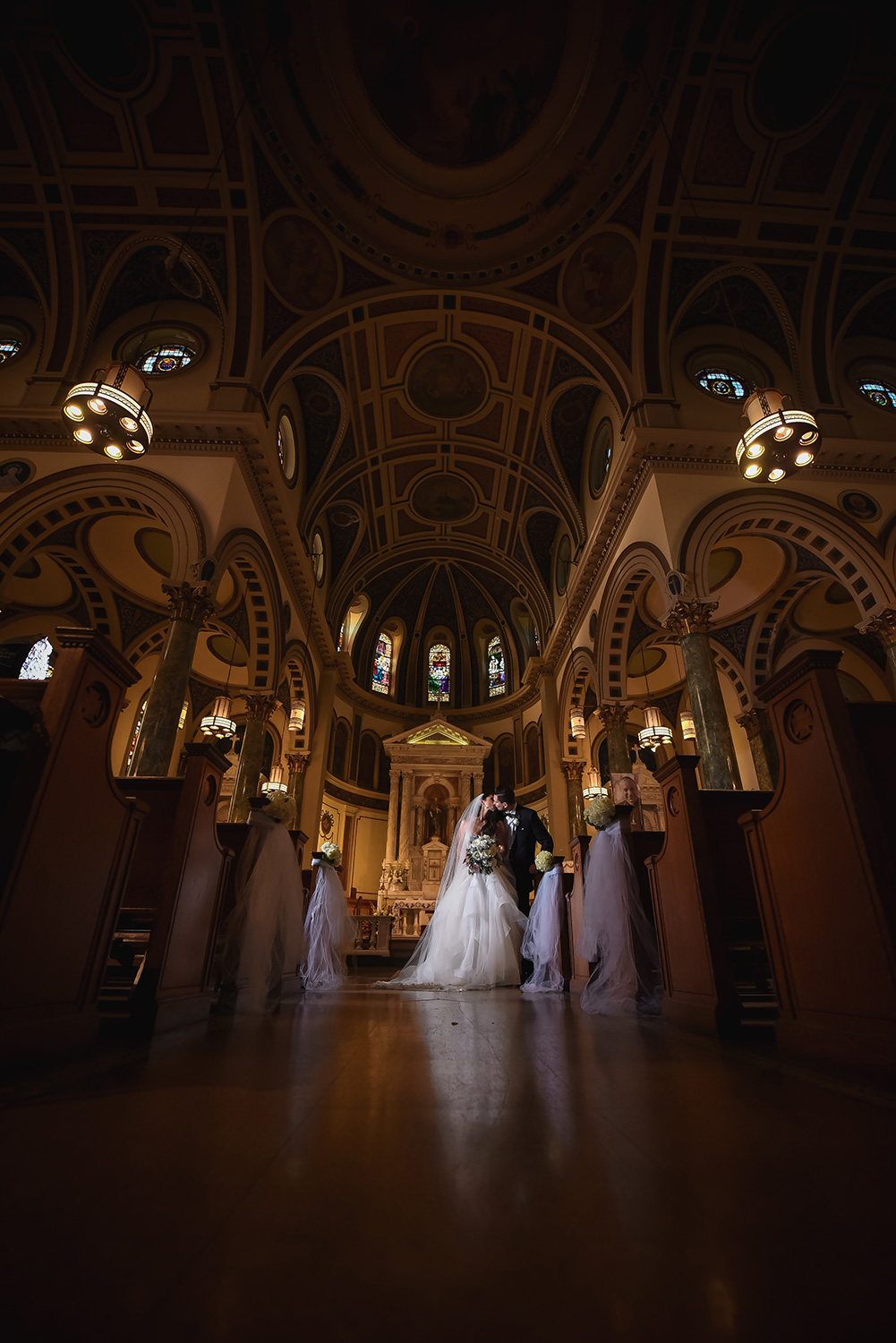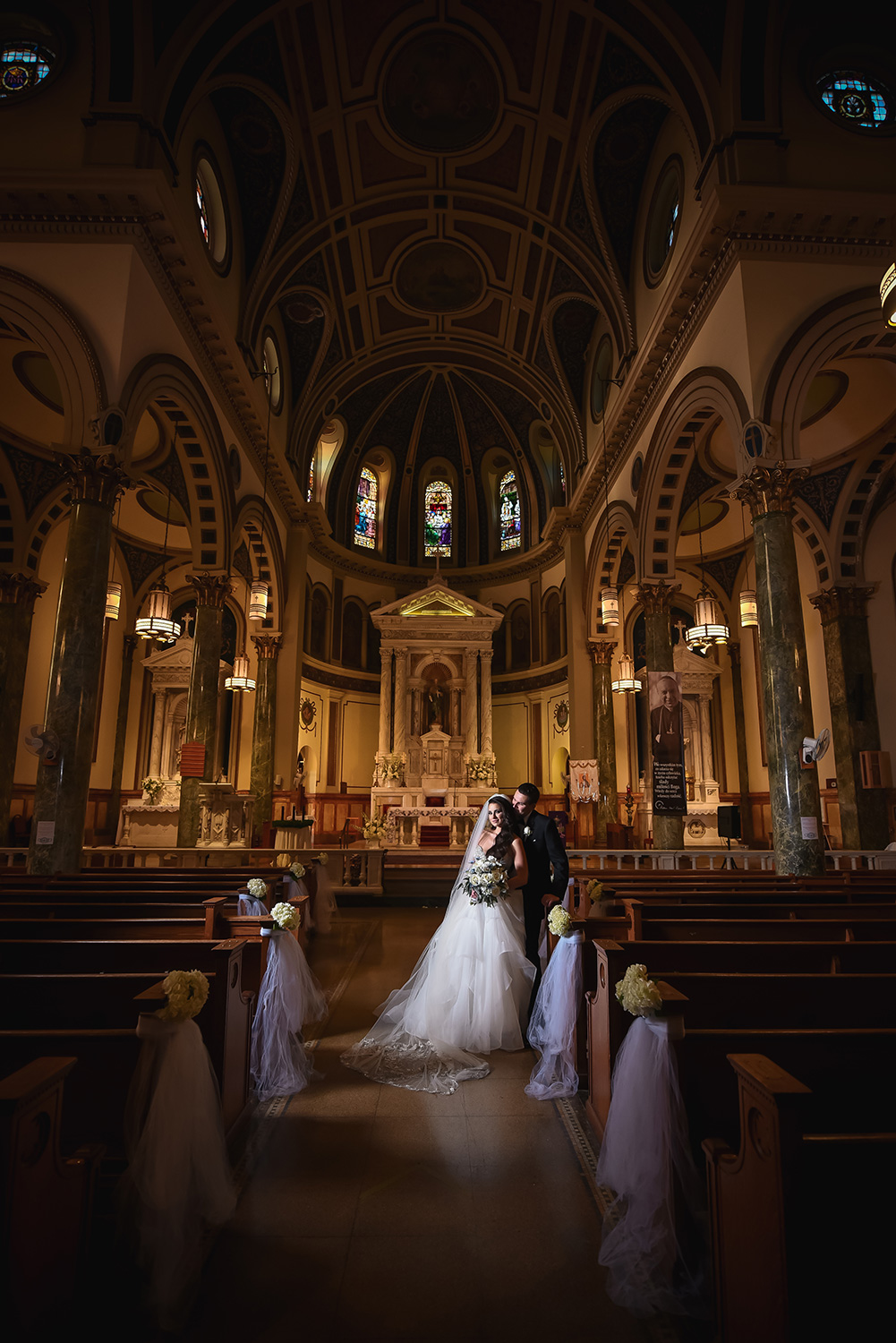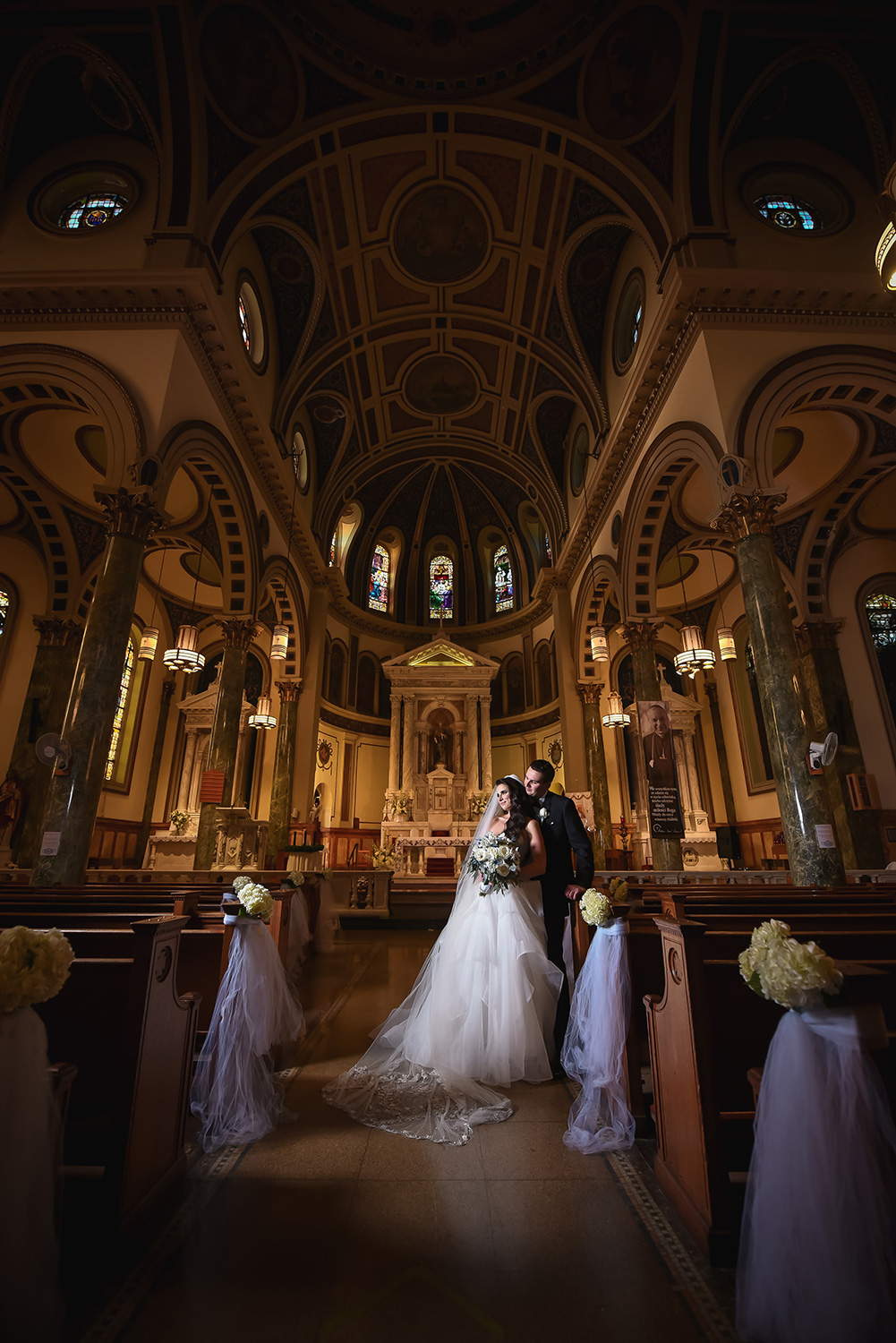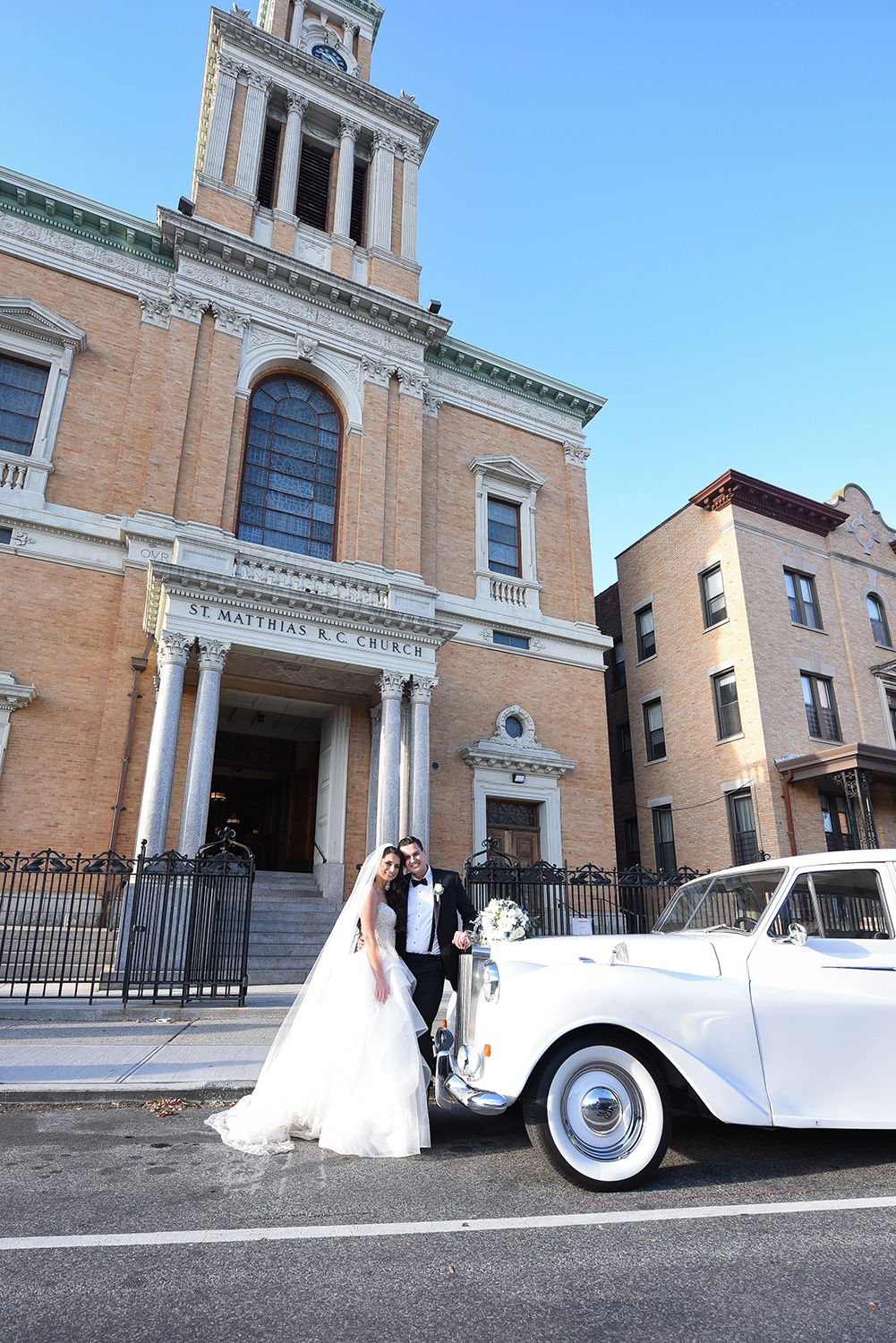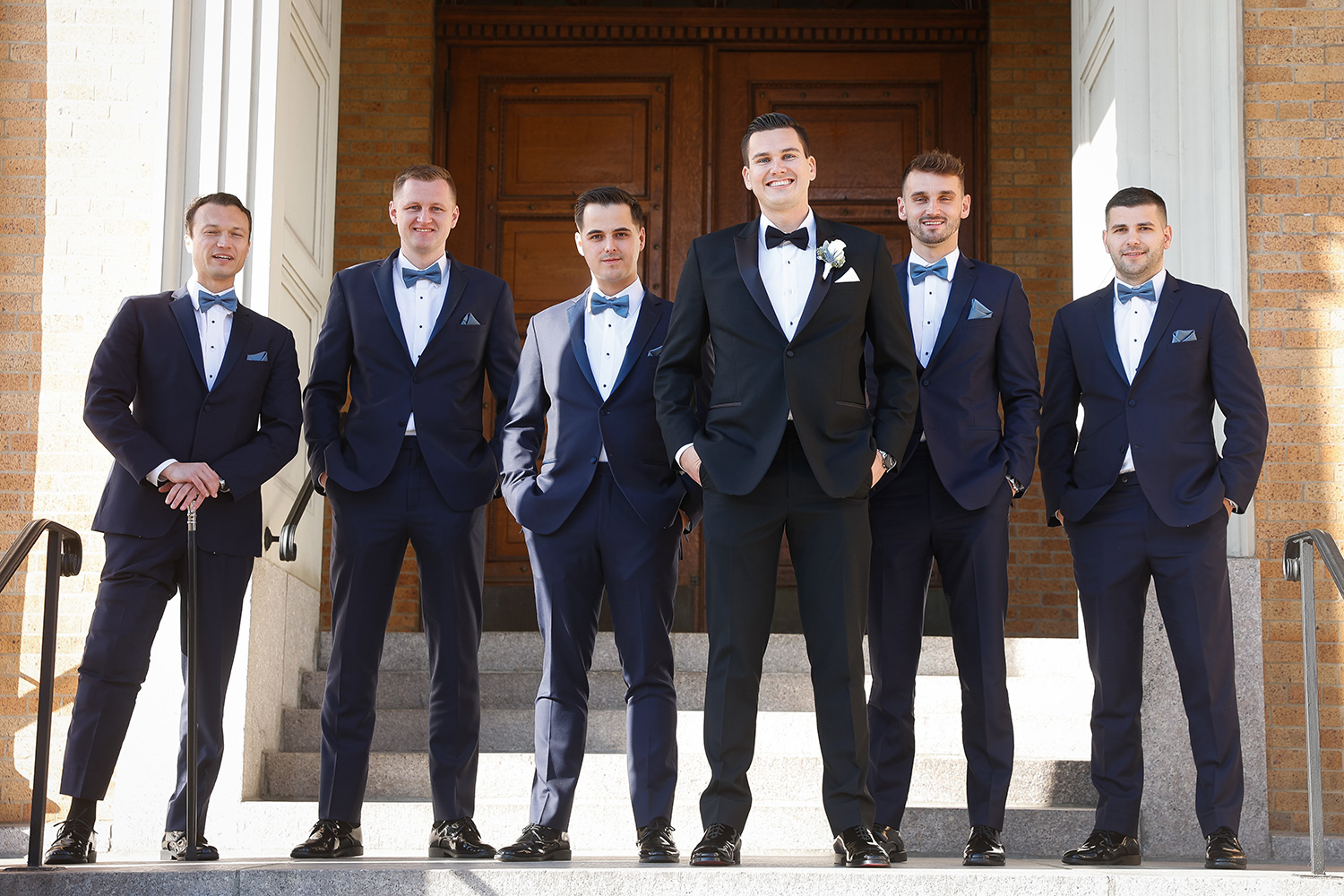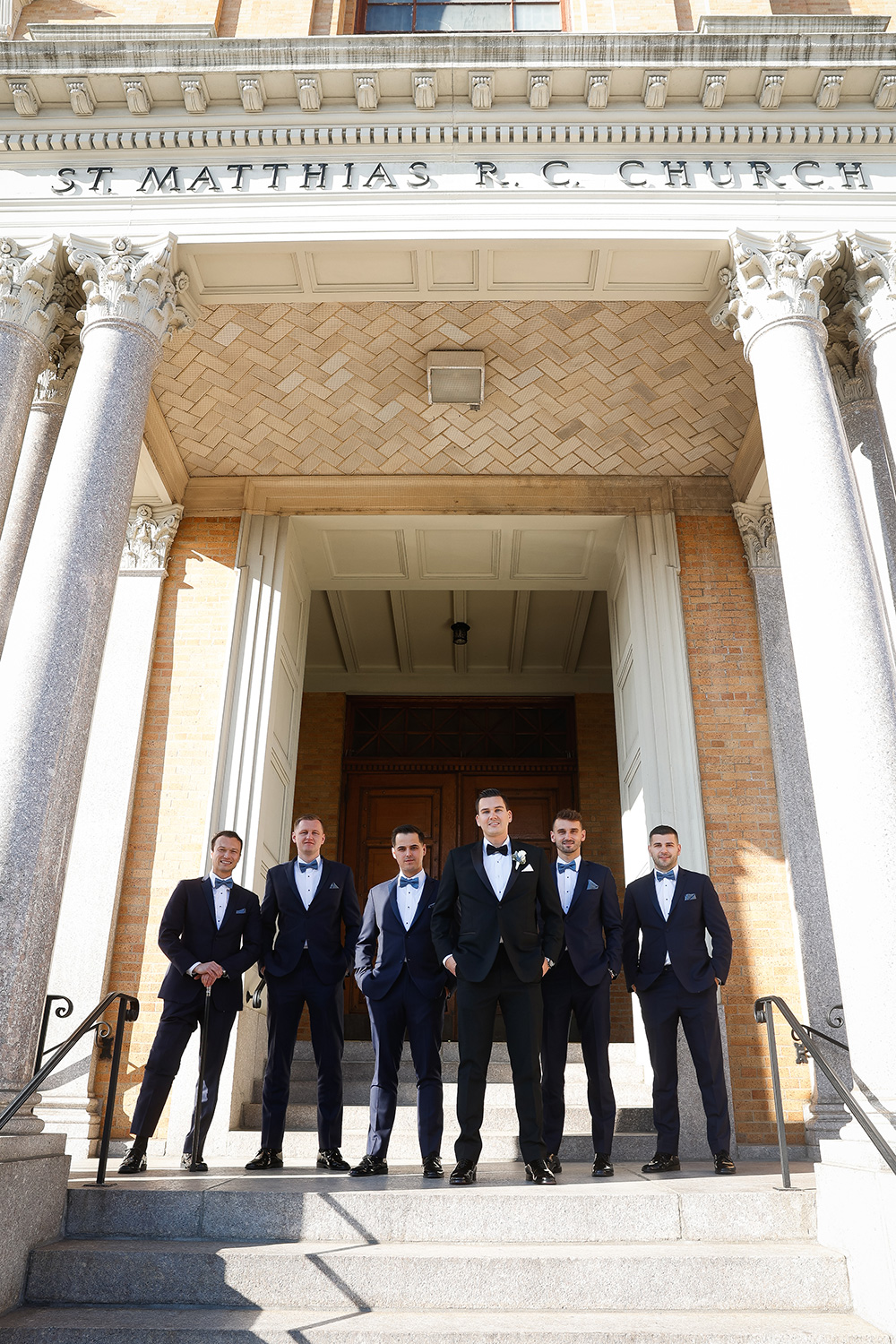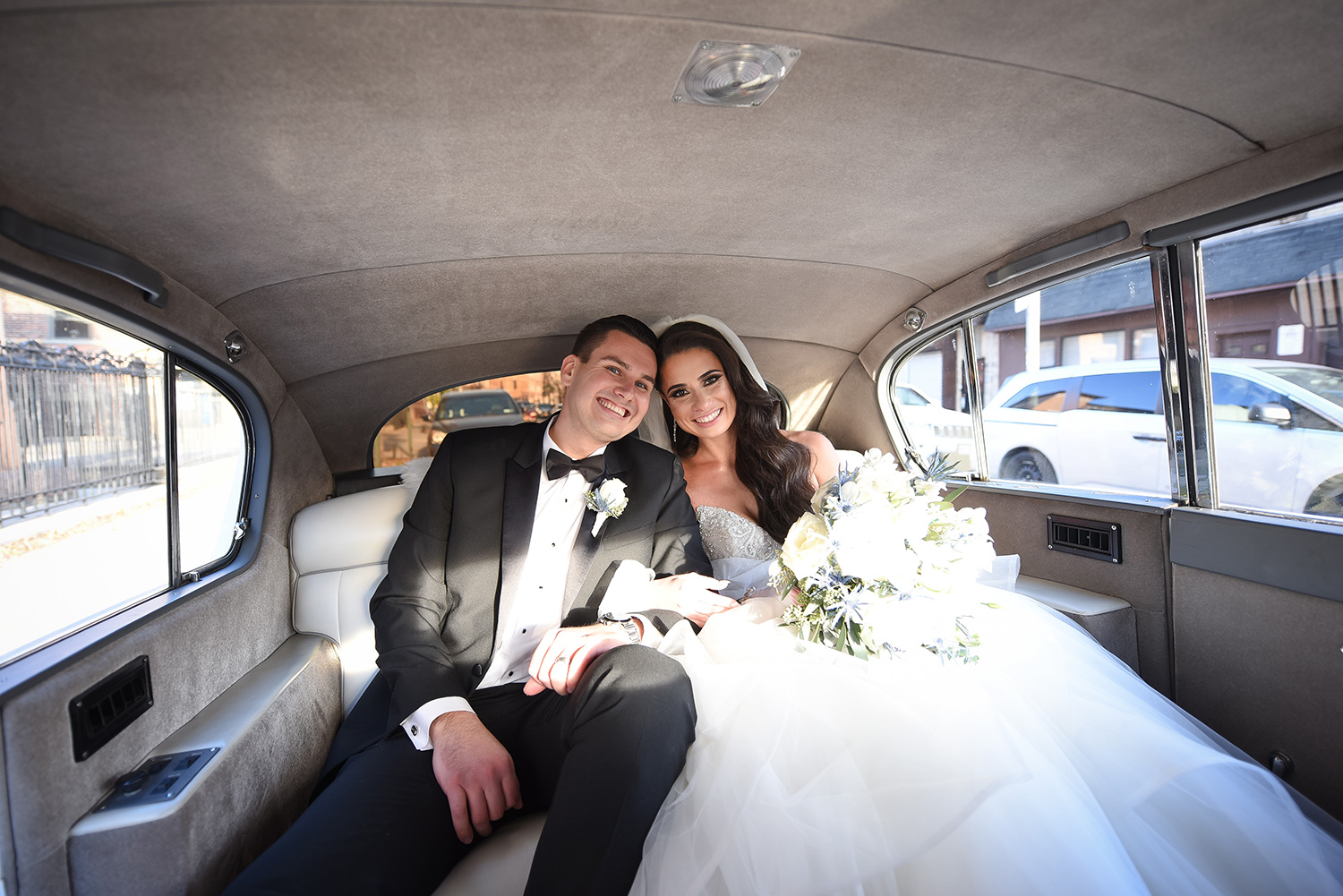 SESSION IN JUNIPER PARK
After the ceremony, we stopped by Juniper Park for a photo shoot with the newlyweds. Capturing the joy and excitement Paulina and Adam wore on their faces after committing their lives to one another was truly an honor. The beauty of the fallen leaves and barren trees in the park were an added plus.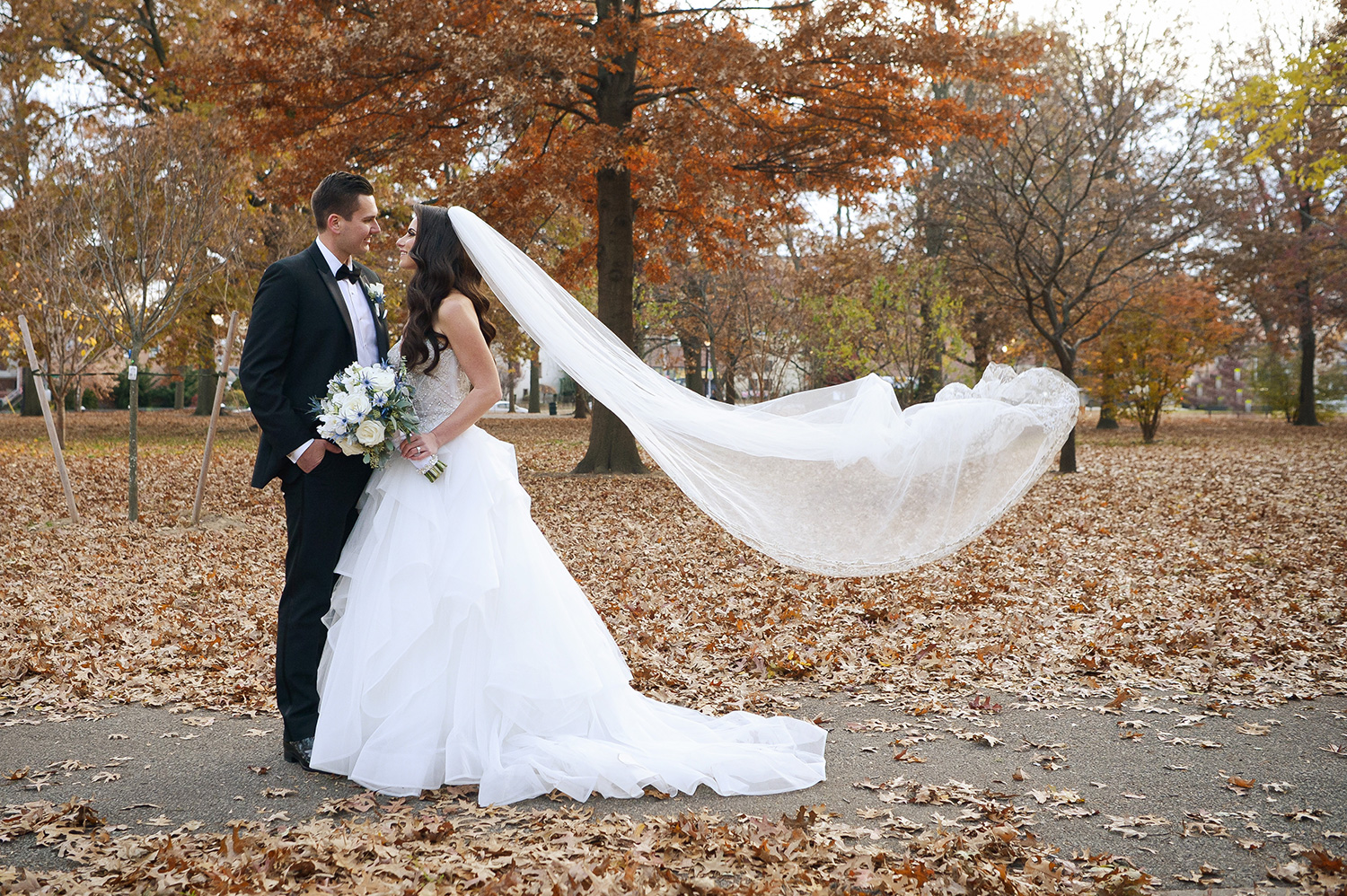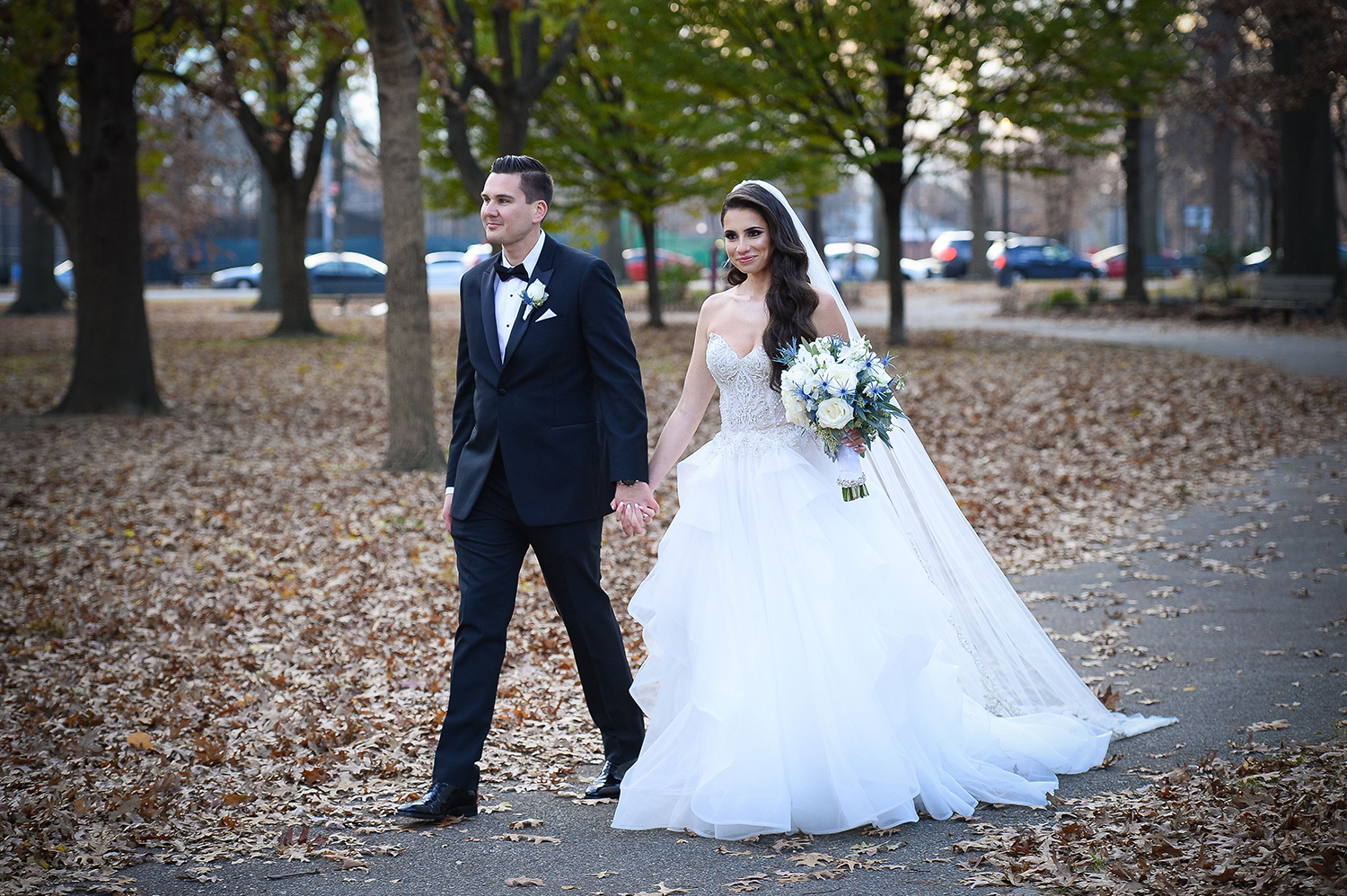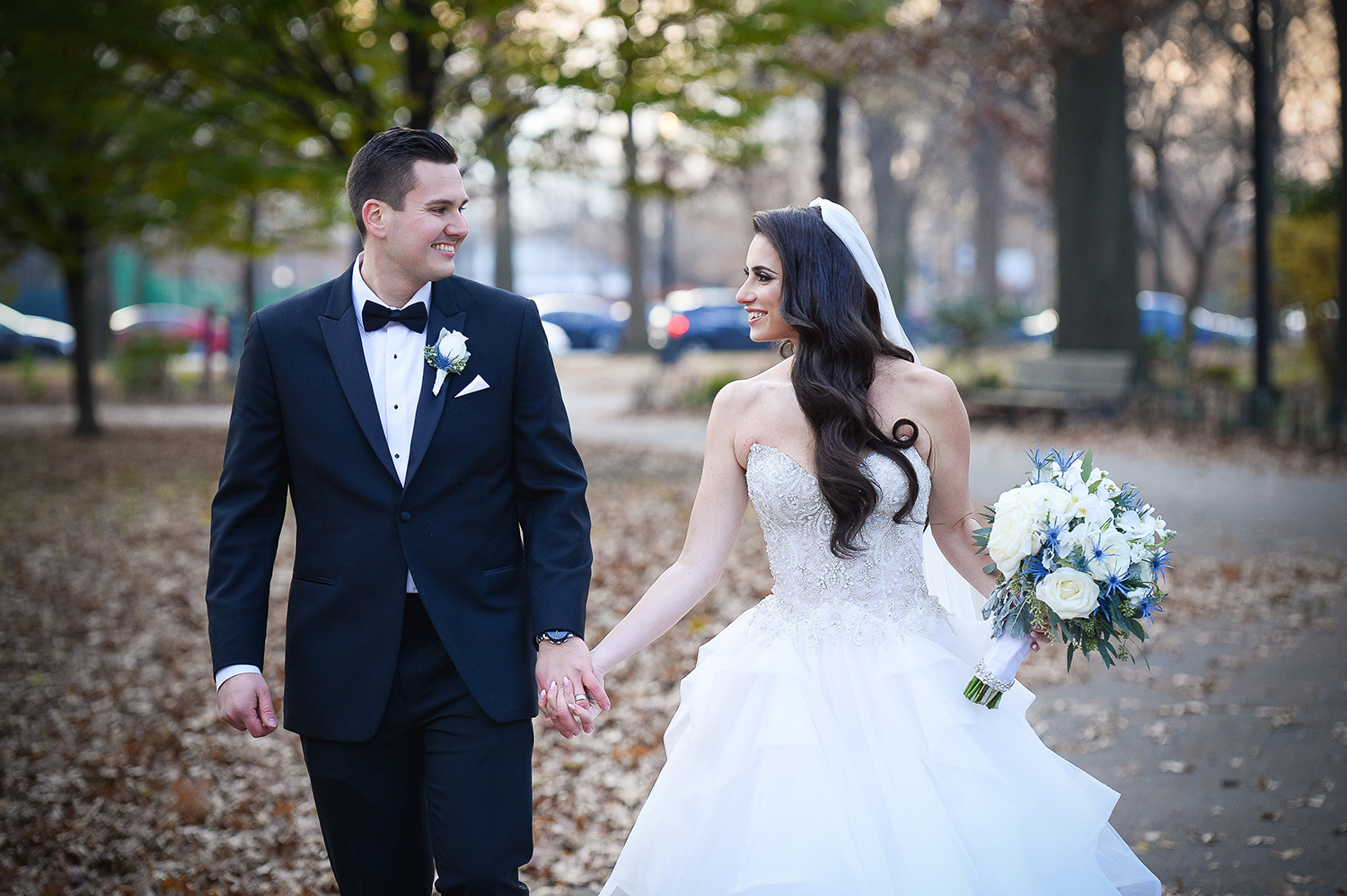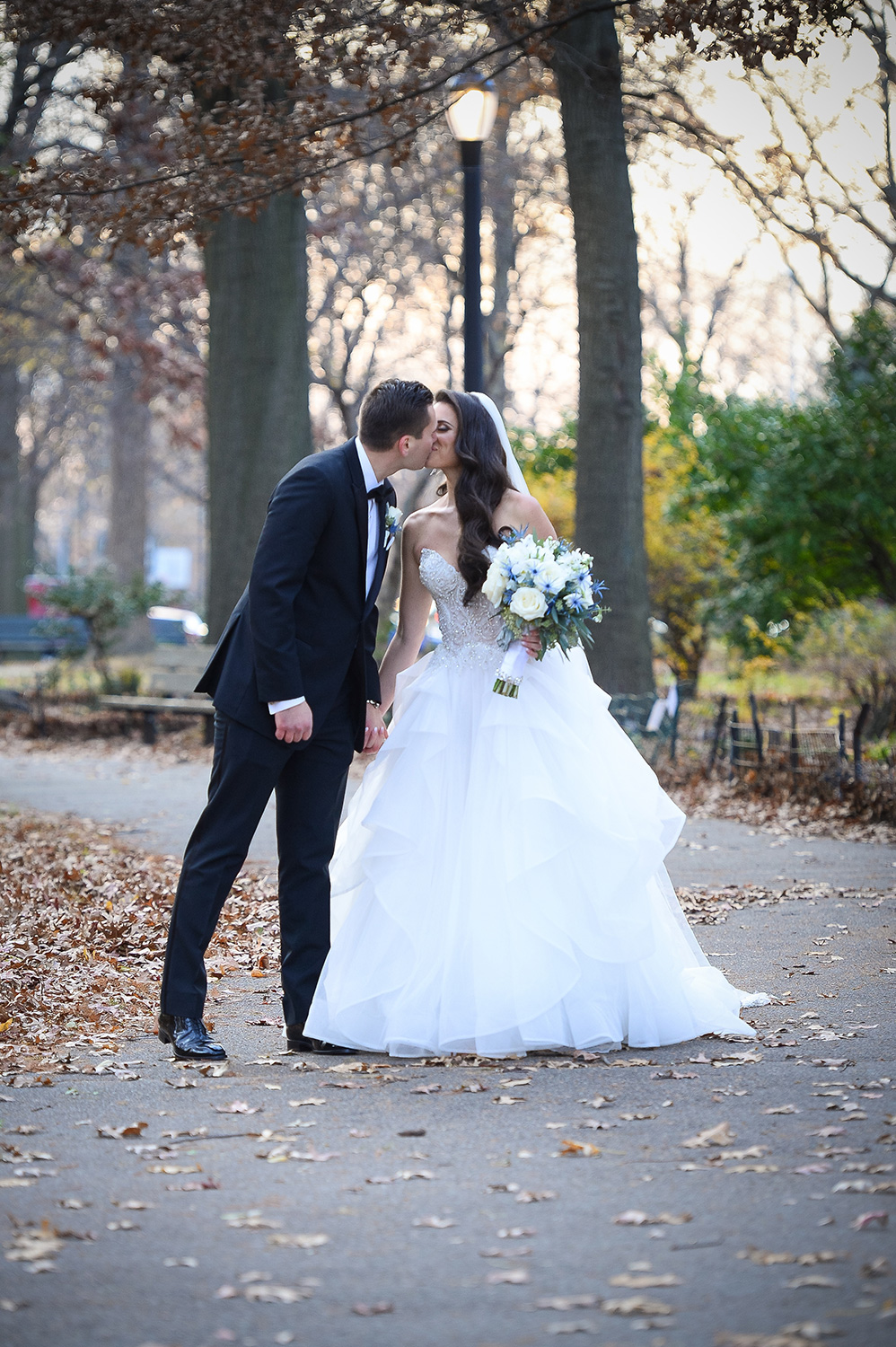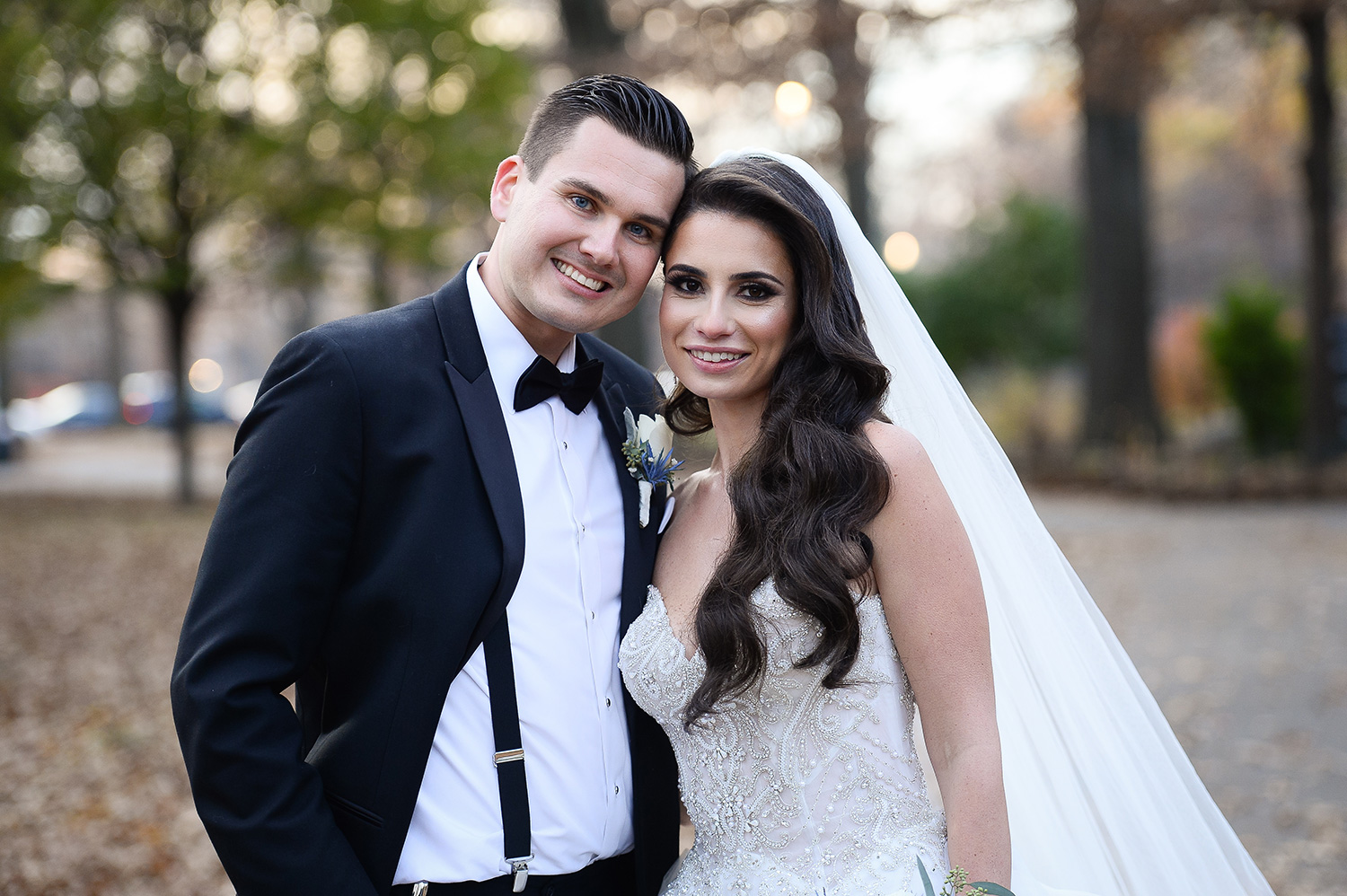 THE RECEPTION
The Venetian was the perfect place for this lively crowd to celebrate after the ceremony. Rows of drinks lined the table, a chocolate fountain stood proudly on display, gorgeous crystal chandeliers filled the ceiling, dancing and laughter were present wherever you looked—This was a celebration you never wanted to end.
A huge congratulations goes out to Paulina and Adam—Thank you so much for having me.