An Engagement Session at Kip's Castle: Symbolism and Significance
Kip's Castle, an expansive estate located in Montclair, New Jersey, hosted Washington and his fiancee Tamiko for their memorable engagement photography session. As members of the Paterson police force, the happy couple wanted their experience with Strawberry Wedding Photography to reflect the role their careers and hobbies played in fostering their beautiful relationship.
The Role of the Motorcycle: A Unique Prop for a Unique Couple
Washington's motorcycle played a starring role in many pictures of the duo. And it was definitely one of the most versatile "props" we've used to date. Whether it was sitting in the background or on full-display as Tamiko and Washington relaxed on its plush, leather seat and laughed at one another's jokes, this motorcycle was the ideal way to capture the amazing spirit of the couple.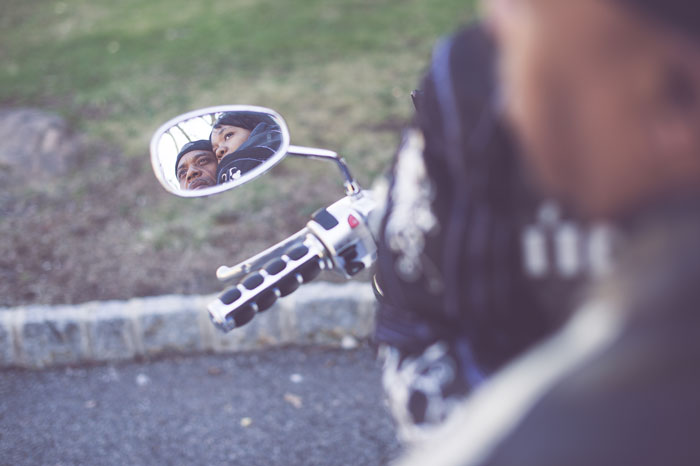 A Reflective Moment: The Perfect Snapshot
One of the best shots of the day was taken as the camera peered into the side-view mirror as Tamiko and Washington shared a passionate kiss. This photograph reflects so many things about this couple: Their love for one another, the great energy they have between themselves, and of course, the influence and appreciation they have for that noteworthy bike.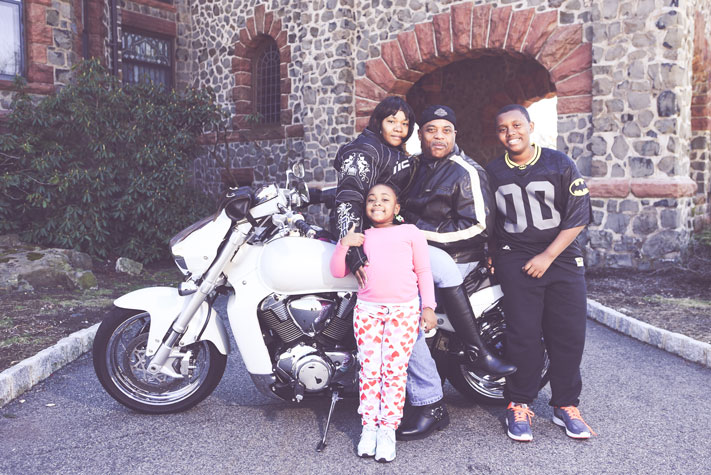 A Journey Around Kip's Castle: Capturing Love in an Idyllic Setting
Since the grounds of Kip's Castle are beyond picturesque, we walked around the entire property and snapped a number of alluring, delightful images of the couple embracing while perched up against the castle walls. Even by looking at the photographs now, you can feel the endearment.
Engagement sessions are one of the best ways we can learn about the interests and needs of our wedding clients, and this one for Tamiko and Washington was no exception. It was during this time I learned that the passion between the couple runs deeps and I knew, at that point, their wedding was going to be just as sensational.