It's been over 30 years, and Jenny Packham has been changing the face of the bridal and fashion industries with her innovative designs. Stars like Taylor Swift and Angelina Jolie, as well as major department stores like Neiman Marcus and Bergdorf Goodman, are fans of her innovative, forward-thinking designs.
Helzberg Diamonds and Jenny Packham collaborated last year to launch the world's first collection of colorless lab-grown bridal jewelry set in rare platinum, which has been a hit with customers from coast to coast.
"Now, just in time for Valentine's Day, she brings her glamorous aesthetic to a new capsule collection of five stunning rings featuring yellow lab-grown diamonds set in 18K yellow gold and platinum," said Julie Yoakum, senior vice president and chief merchandise officer of Helzberg Diamonds, a Berkshire Hathaway company. These new additions to her collection feature classic designs that look even more beautiful with the addition of yellow lab-grown diamonds.
Her latest collection, which she says was "inspired by the bright and warm, golden hue of honey and honeybees," features stunning designs that will make any bride feel "elegant and confident." Packham's signature star motif can be found inside the shank of each new engagement ring design. The new assortment ranges in price from $899.99 to $6,999.00.
Jenny Packham's signature elegance meets Helzberg Diamonds' unmatched quality and expert craftsmanship in the Jenny Packham Collection. Stunning bridal settings you won't find anywhere else are part of the collection, Yoakum said.
Diamonds created in a laboratory have quickly become the most popular type of jewelry due to their increased brilliance per dollar spent.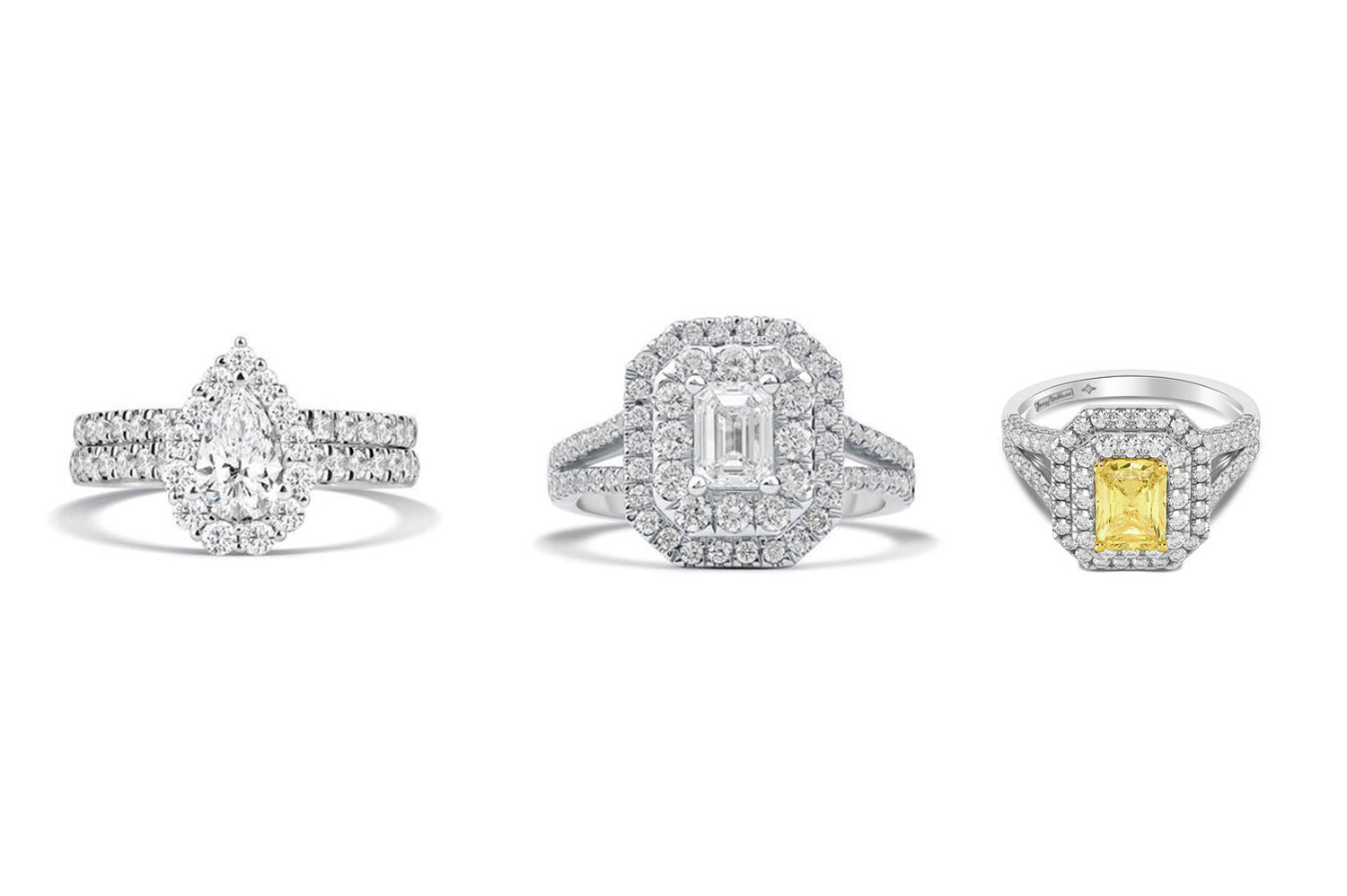 As the fastest-growing segment of the jewelry industry, lab-grown diamonds are quickly becoming a popular choice for engaged couples across the country. Allied Market Research reported in September 2021 that the worldwide market for lab-grown diamonds was worth $19.3 billion in 2020, and that figure is expected to more than double to $49.9 billion by 2030.
Since we are the market leaders in this field, we are getting more and more requests from customers for lab-grown diamonds. According to Yoakum, "many couples are turning to lab-grown diamonds because you can get more sparkle for the spend." "Grown in the ground or in a specialized lab, the only difference between natural and lab-grown diamonds is the method of their production.
"Helzberg Diamonds has built its name on four pillars: trust, expertise, innovation, and the provision of stunningly beautiful jewelry. "We're experts at assisting customers because we offer a virtually infinite variety of options that cater to a wide range of tastes and preferences and a wide range of pricing structures," Yoakum explained.
Helzberg Diamonds is the exclusive retailer of the Jenny Packham capsule collection, which can be found in select Helzberg stores and on Helzberg.com right now.